Whether it's due to deadline pressure, traffic jams or long lines at the supermarket: everyday life can sometimes grind you down. That's why it is all the more important to allow yourself a break now and then. The best spot: The Ammergau Alps.
How about a change of scenery, far away from the hectic pace of everyday life? If you're dreaming of a rolling landscape with high mountains, deep lakes, wide valleys, lush meadows and thick forests, you might be ready for our hiking tip. The region of the Allgäu is a perfect tonic for stressed-out city-dwellers.
Ammergau Alps: Bavaria's largest nature reserve
It is also the location of the idyllic resort town of Halblech im Allgäu. The region offers its guests numerous opportunities for an active holiday. About 200 kilometres of well signposted hiking trails invite you to discover the scenic beauty of the Allgäu and to recharge your batteries. Experienced Kraxlers (the Bavarian name for hikers) get their money's worth here, as do families with children. In addition some routes are even suitable for baby strollers.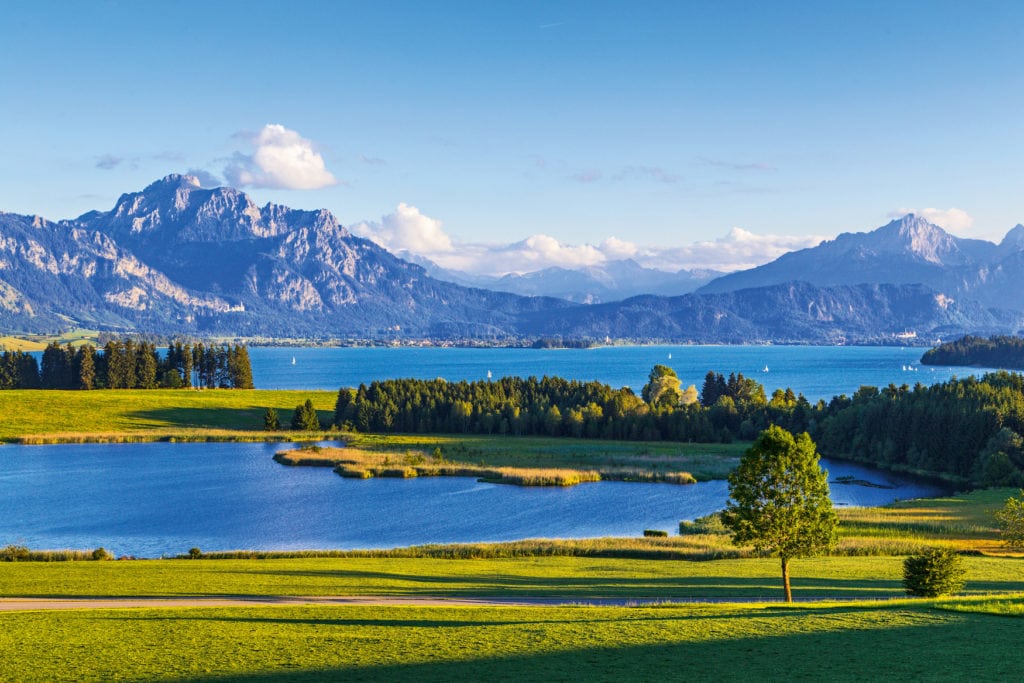 The Easy Way to Buchenberg
There's always an easier option… Non-hikers can take a chair-lift up the Buchenberg mountain or a shuttle bus to the Kenzenhütte lodge and reach the peak with a minimum of effort. However most visitors prefer to lace up their hiking boots and get out their walking sticks. Whether from the wide valley or the lofty heights, the panoramic view of the Ammergau Alps around the Geiselstein mountain (dubbed the Allgäuer Matterhorn) is breathtaking. 
Ammergau's Hotspots
Just a stone's throw away is Neuschwanstein Castle, the fairytale residence commissioned by the Bavarian king, Ludwig II. It now is a favourite destination for countless tourists from all over the world. Alongside the appealing combination of mountains and lakes, Halblech and the two adjoining villages of Buching and Trauchgau also offer royal history and an immersion in Bavarian traditions.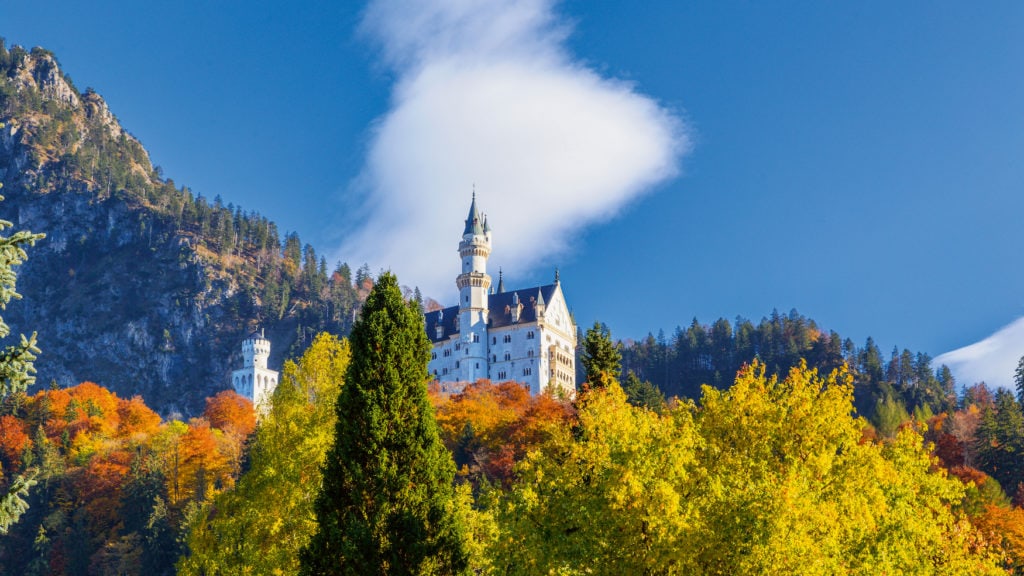 In addition the lakes Forggensee, Illasbergsee and Hegratsrieder See are spectacular, and a rightly popular with photographers and Instagrammers. In other words water sports enthusiasts can also find plenty of options here, especially in the summer months, with swimming, sailing, canoeing and fishing all available. Or just sit on the shore and let your soul wander. Either way, a place in, on or next to the cooling water is a perfect spot to relax. However also worth a look, and not far from Halblech, is the famous Wieskirche church, with its lavish rococo interior. And don't forget the historic old town of Füssen.