Wiedtal Valley and Rhein-Westerwald Nature Park – Attractions for all Senses.
It's quite a serene feeling. Once you've arrived at the Rossbacher Häubchen viewpoint, you'll enjoy a breathtaking vista across the wide, green Wiedtal valley. At an altitude of 350 metres, the lush forest paths on the way to the top of the volcanic cone don't demand a high level of fitness, yet once you've reached its flattened summit, the fabulous 360-degree panorama encourages visitors to stop, rest and savour the moment. Look down and follow the silver band of the River Wied, as it meanders through the heart of the Rhine-Westerwald Nature Park. 
Located between Bonn and Koblenz, nature lovers, hikers and recreational day-trippers can all find their perfect spot. In the Wiedtal valley, its tributary valleys and around the spa resort of Rengsdorf, you'll find well-mapped hiking trails leading to the heights of the Westerwald forest. Easy paths along the river and short round trips are also waiting for pleasure hikers and families.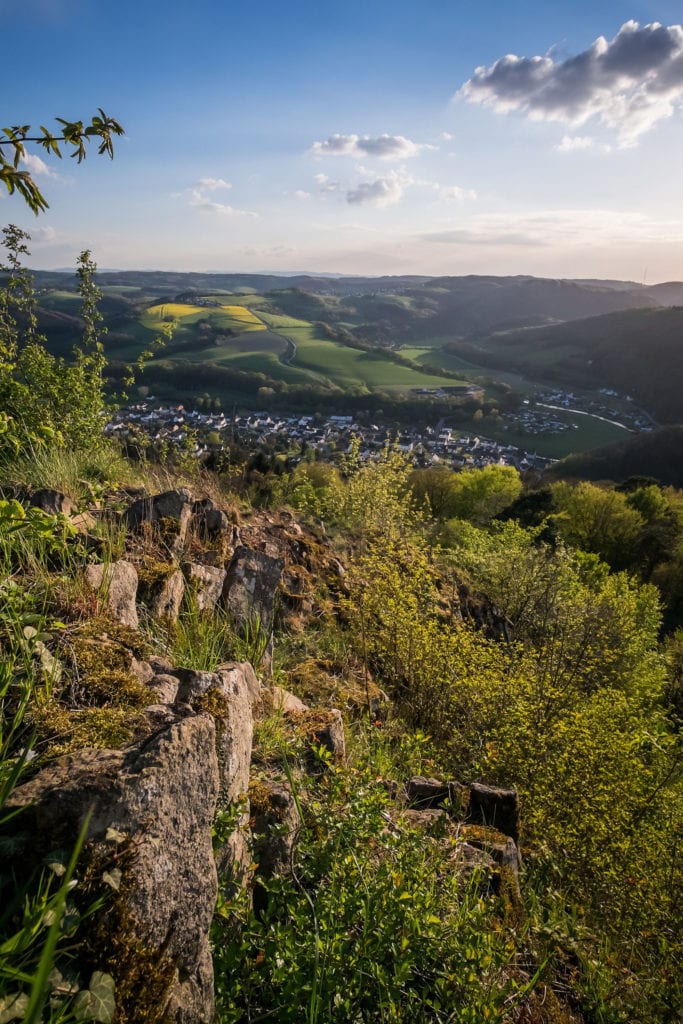 Hiking for the Soul
The Monastery Route from Rengsdorf to Waldbreitbach was recently awarded the title of Premium Hiking Trail by the German Hiking Institute (Deutsches Wanderinstitut – yes, such a thing really exists!). The route connects the Rheinsteig trail with the Westerwaldsteig trail over 18 kilometres. Following the motto "Hiking for the Soul", it invites walkers to reflect on nature. And to take a break for contemplation in the monasteries, churches and chapels along the way.
For shorter walks, there are several attractive paths and resting places along the banks of the Wied. As the water ripples and gurgles, it's easy to forget about everyday life. Stressed-out urbanites may want to try relaxation under the guidance of an expert. So discover the healing atmosphere of pristine nature. The word for this in German is Waldbaden, which roughly translates as forest bathing.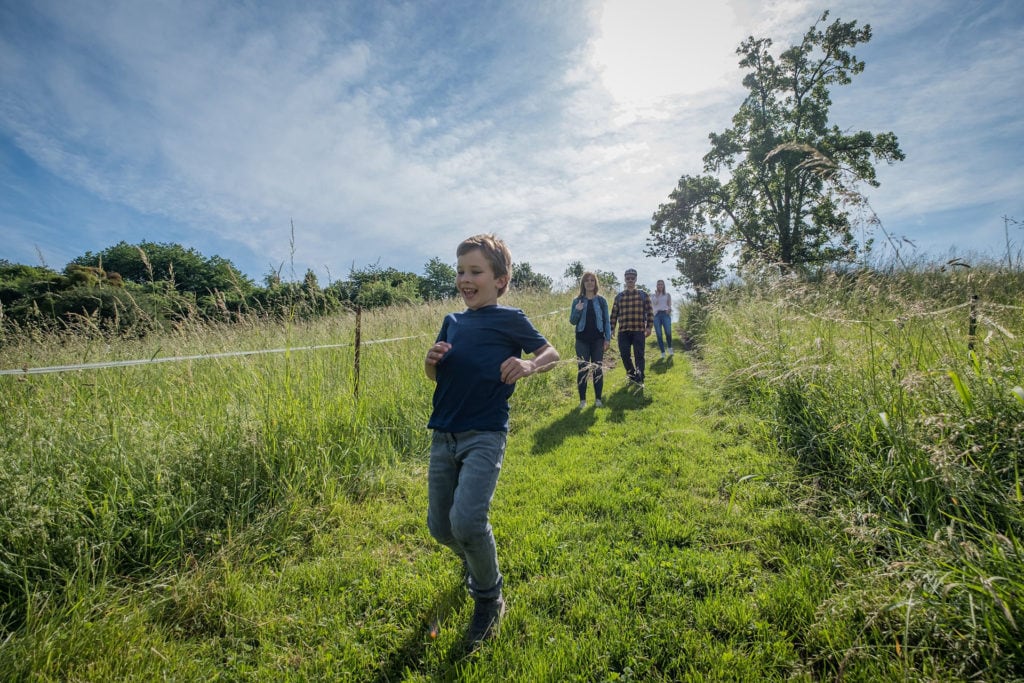 Family-Friendly Theme Trails
The three "Kids Trails" (Zwergenweg) around Rengsdorf have been designed with families in mind. Ranging in length from two to four kilometres, these routes help children explore nature through play. The themed paths with names such as "Water fun and Games", "Bats in the Laubach Valley" or "The Apple Trail at the Herb Garden" are fun. Afterwards, when the whole family is hungry and thirsty, it's the right time to stop off at a local restaurant. Try out some regional dishes from the Westerwald forest and the Rhine Valley. Like Döppekooche, a moreish, baked gratin of potato, onion and bacon, sometimes served with apple puree. It's a great way to finish a day of pleasure and relaxation – for all senses.