A new vacation trend is on the rise: places to stay that are small on space but big on privacy, far away from the stress of the city. In Germany, this kind of guest accommodation can often be found right on your doorstep. In times of Covid-19, farmyard vacations are experiencing a new-found popularity. Some 1.300 farms in Bavaria are waiting to be discovered under the "Blue Rooster" brand. These places are perfect retreats for holidaymakers seeking a safe, peaceful break, staying in authentic, individual accommodation. Here guests can relax and regenerate, gathering new energy from the inspirational landscapes and nature around them. Looking for an escape to the country? Here are five selected spots for a perfect farm-stay vacation in Bavaria.
A Treehouse Hotel in the Allgäu Region
In Bavaria's south-west lies the green and fertile Allgäu region, where Norbert Bechteler lives with his wife, three sons, 80 cows and six treehouses. Four of the houses are suspended on thick steel cables from the majestic beech trees that surround his property. Two other treehouses, shaped like giant easter eggs, stand on stilts in his meadow. These creative guest-quarters are the latest attraction at Norbert's five-star holiday-farm, where the secluded location is ideal for chilled-out, nature-filled farm-stay vacations in Bavaria – for couple and families.
The gentle swaying of the cable-suspended treehouses may seem a little unnerving at first, but it's a calming sensation that guests quickly come to enjoy. These houses offer a cozy cocooning space for up to four guests on two floors. The two "eggs", named Maple and Oak, are made of traditional, local materials and have three floors. From a large terrace, guests enter the living and dining area. From here, a steep, wooden staircase leads to a comfy, stylish bedroom, where vacationers can lie in a luxurious double bed and count the stars in the night sky.
Huberhof – A Piece of Paradise in Chiemgau, Upper Bavaria
The stately Huberhof farm, nestled in the gentle mountains of Bavaria's border with Austria, has been in the Gramsamer family for 15 generations. For the last thirty years, the family-friendly, organic farm has rented out vacation apartments to guests. Nine are available at present. Holidaymakers can also stay in a charming chalet for four or pitch their tent on the farm's camping site. The idyllic, sun-drenched property, on the edge of a forest, is made even more delightful by its swimming pool – a perfect spot to lounge, cool off, dive and play. And if that wasn't luxury enough, the farm even has a wellness area with a chill-out zone, to read, relax or just enjoy an afternoon nap. For visitors looking for a larger pool to plunge into, Bavaria's warmest bathing lake, Waginger See, is just around the corner.
Biohof Kinker – An Organic Farm in the Eastern Allgäu Region
There's a saying in this part of Bavaria that the happiest cows come from the Allgäu region. But did you know that Allgäu's contented cows can also make humans more cheerful? Farmer Franz, from the Biohof Kinker organic farm in Bavaria's alpine Eastern Allgäu region, is a good example.
The calmness and tranquility of my cows seems to transmit itself to our human helpers in the barn. For our guests, the contact with our cows is like medicine for the soul!

Farmer Franz
Cow Hugging isn't a local invention, though. It comes from the Netherlands, and the idea is simple and ingenious. When stroking animals, humans become flushed with waves of endorphines, or happy hormones. We become relaxed and stress is reduced. Farmer Franz thinks it goes even further than that: "Cow Hugging is effectively like a visit to the psychiatrist. You feel much better afterwards – just like you do after a farm-stay vacation."
Link'n Alm in the Bavarian Forest
1000 meters above sea level. No noise, an uninterrupted horizon and nothing but pristine nature. The Link'n Alm, built in 1816 as a traditional summer farmhouse, sits in splendor on the sunny southern side of the Dreisessel mountain. Where today the borders of Germany, Austria and the Czech Republic meet, the Link'n Alm reminds guests of a simpler, more primal way of life. Despite four-star comfort, here on the high pastures there is no entertainment, no high-speed internet, no restaurant and no nearby supermarket. This self-catering chalet, accommodating up to ten guests, offers a living room, a kitchen, two bedrooms, a shower and two toilets, as well as a further six beds in the loft and a four-poster bedroom. Lovingly restored antique furniture adds to the modest but elegant style of the house, which belongs to the Mössthaler family farm, located just a few minutes away.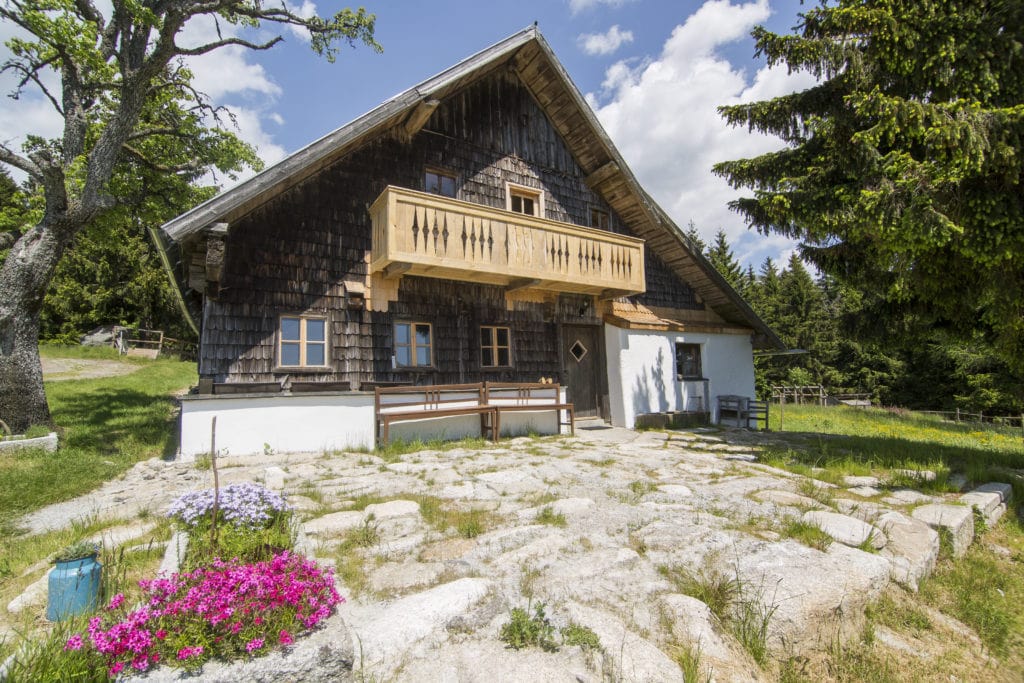 Ferienhof Schmidtner – Holiday Farm in Central Bavaria
At the Schmidtner Holiday Farm, Hans is more than happy to lend his guests a fishing rod. And if a holidaymaker does manage to hook a fish, they only pay for what they catch. The price depends on the weight of the carp, pike, zander or roach that they land.In the mid-1960s, Hans Schmidtner decided to dig out a fishing lake on his plot of real estate. Today, the Biberbach stream flowing through his property feeds all the ponds and pools he has created since. But only guests of the Schmidtner Holiday Farm are allowed to fish here. Don't feel like catching dinner yourself? No problem. Hans will do it for you, providing perfectly fresh fish for the table. Alternatively, just drive to one of the many local restaurants in the region serving his exquisite trout and char.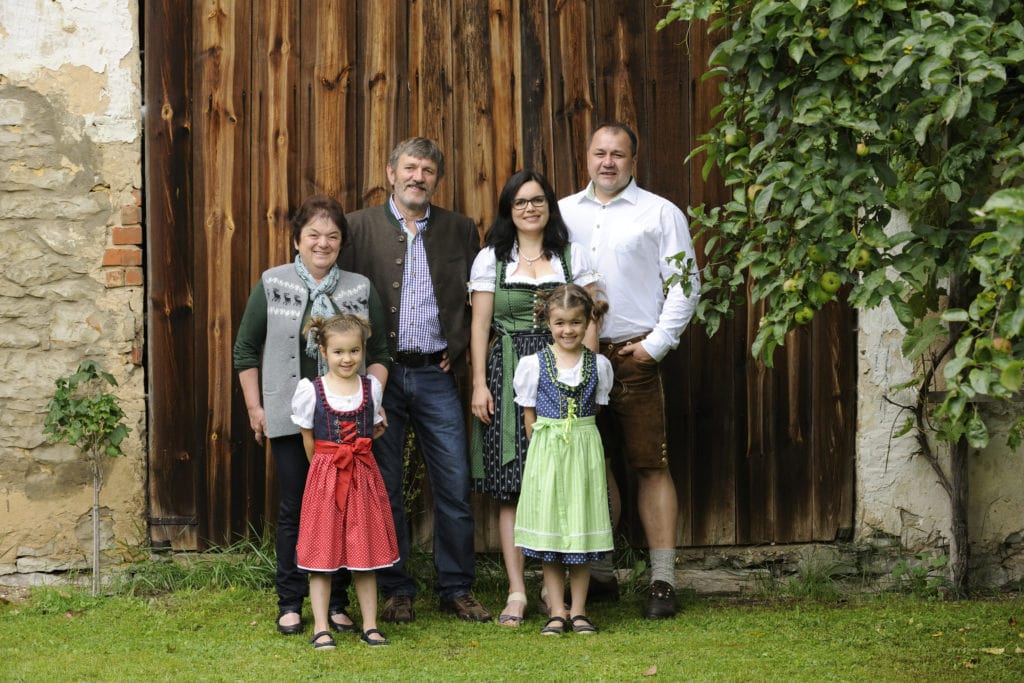 More Bavarian farm-stay inspiration can be found at www.farm-holidays.com