Time to shake off the daily grind and try something new? Want to explore somewhere you've probably never heard of, let alone been to? Then try out Bad Bergzabener in the southern Rhineland-Palatinate. While the name might be a bit tricky to pronounce, this relatively undiscovered spa town has plenty to offer.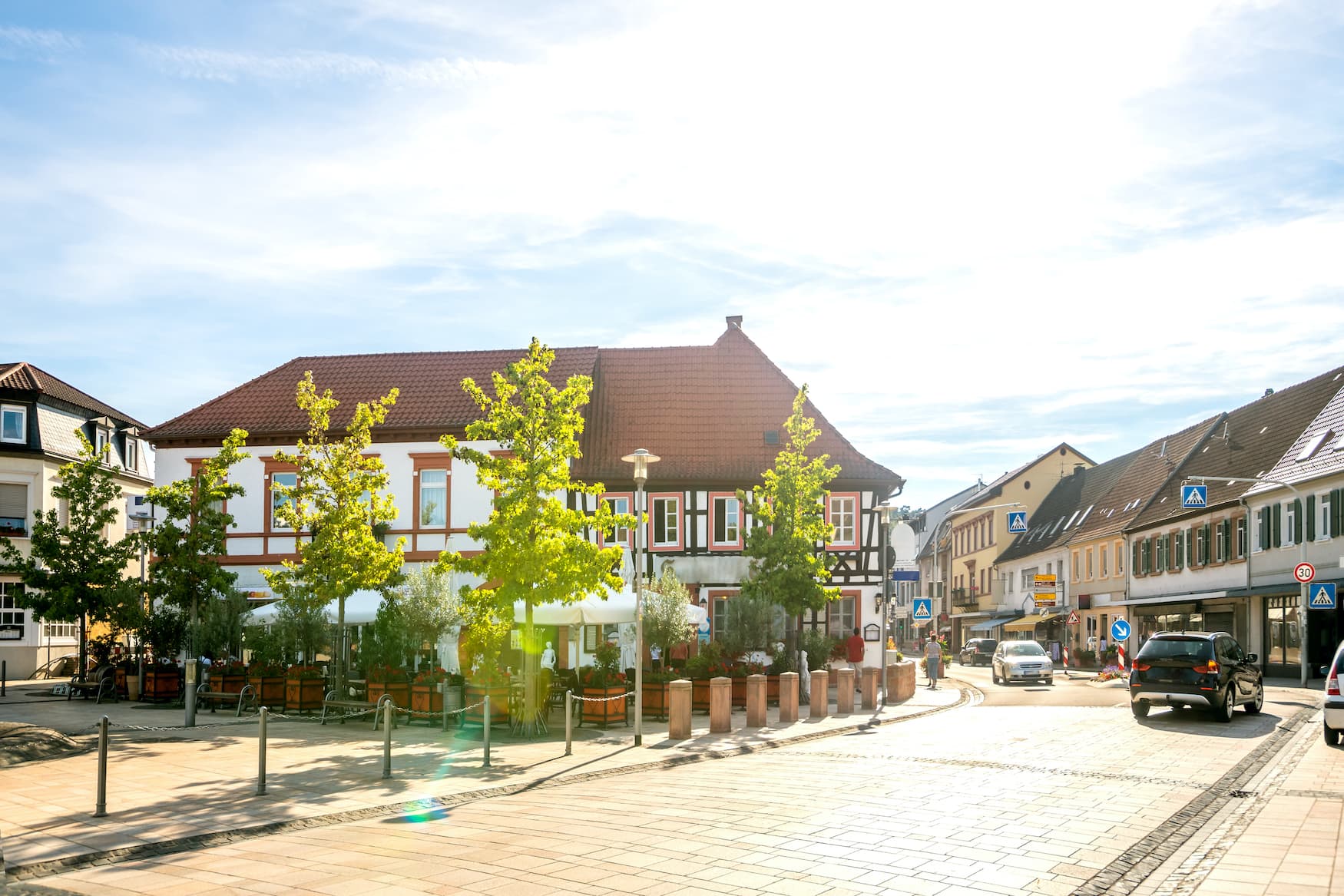 The first impressions of this region of western Germany are formed by the extensive valleys and forests. In Bad Bergzabener, hiker's hearts beat a little bit faster – and that's not because of the hills. The choice of treks here is large and varied.
That said, it's a perfect outdoor experience not only for ambitious adventurers. However also a good region for beginners who want to test how far their feet will carry them. At 170 kilometres long, the Palatinate Wine Route counts as the most demanding long-distance trek in the area. In addition there are more than 25 other signposted tours. Over half of them between two and 20 kilometres long, making them ideal for a day trip.
Hiking for the Whole Family in Bad Bergzabern
However some routes stand out as long "premium" hiking trail. For example the Palatinate Wine Trail or special themed walks, like the Brothers Grimm Fairytale Trail. Here even the youngest members of the family will have fun. Precisely, they are meeting fairytale creatures at seven points along the five-kilometre route. And thanks to a new trail guiding system, you can't get lost. There are signposts all along the way.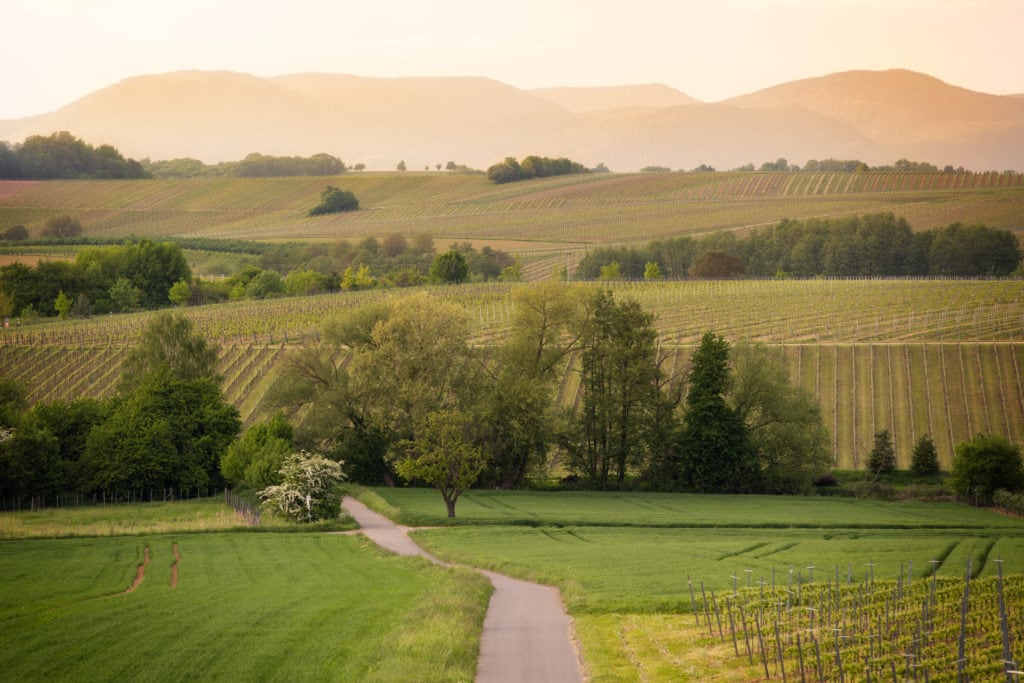 Pretty much every route leads visitors to amazing natural panoramas. Moreover to numerous relaxing places to stop for a bite to eat. Indulge in culinary delights at vineyards, wine cellars or in charming old-school inns. Throughout the region, modern chefs combine regional ingredients with their own passion to create an explosion for the senses. A particularly famous dish in the area is Saumagen. This can be served in its original rustic form as well as in elegant, contemporary variations. Simliar to a large sausage or haggis, the dish combines cured pork, ground meat, potatoes, herbs and spices, stuffed and poached gently inside a pig's stomach. It tastes much better than it sounds, and was reportedly the favourite dish of Germany's ex-chancellor, Helmut Kohl.
To regenerate tired limbs, and before the effects of too much Saumagen set in, a visit to the Südpfalz Therme spa is a good idea. Or if you're ready for an international adventure, hop over to Wissembourg. The pretty French border town is only a stone's throw away.
Local Tourist Office: +49 0 63 43 98 96 60, info@bad-bergzaberner-land.de