Whether its snails in France, guinea pigs in Chile or fish eggs in Russia, the culinary offerings of foreign countries are not always to our taste. German cuisine is no exception, where guests will also discover dishes that taste unusual and sound strange. Let funkyGERMANY whet your appetite for…
… Dibbellabbes in Saarbrucken
Also known as Döppekooche, Dippedotz or Döbbekuchen, this dish is served in the Hunsrück and Eifel regions, in Saarland and in Saarbrucken. In fact, it's the traditional favourite of the Saarlanders. What exactly is it? Let's take a closer look at the word. "Dibbe" means "pot" in Saarland dialect. And "Labbes" means a large loaf." Which frankly doesn't help much, because "Dibbellabbes" is actually a baked or pan-fried gratin-style dish, based on potatoes.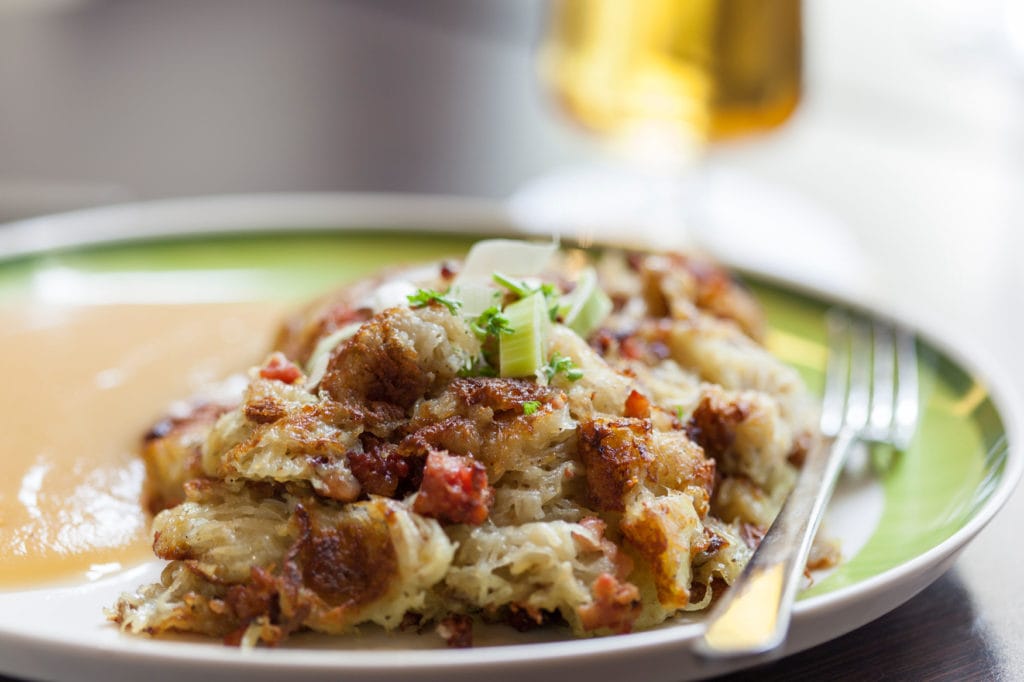 Top tip: Restaurant La Bastille in Saarbrucken.
… Hamburg Labskaus
Malicious tongues claim that "Labskaus" looks like it's already been eaten once… But we don't want to spoil your appetite with that kind of nonsense. Labskaus is a very traditional Hamburg speciality and has been made for hundreds of years. It was especially popular among sailors, whose teeth had been damaged or had fallen out due to by scurvy. As they couldn't eat solid food, salted meat was minced and mashed with potatoes, sometimes with fish, and served with beetroot, pickled cucumbers and whatever else could be found. Today, Labskaus is traditionally served with a fried egg or a rollmop herring and, in the posh version, sometimes with shrimp or a quail egg.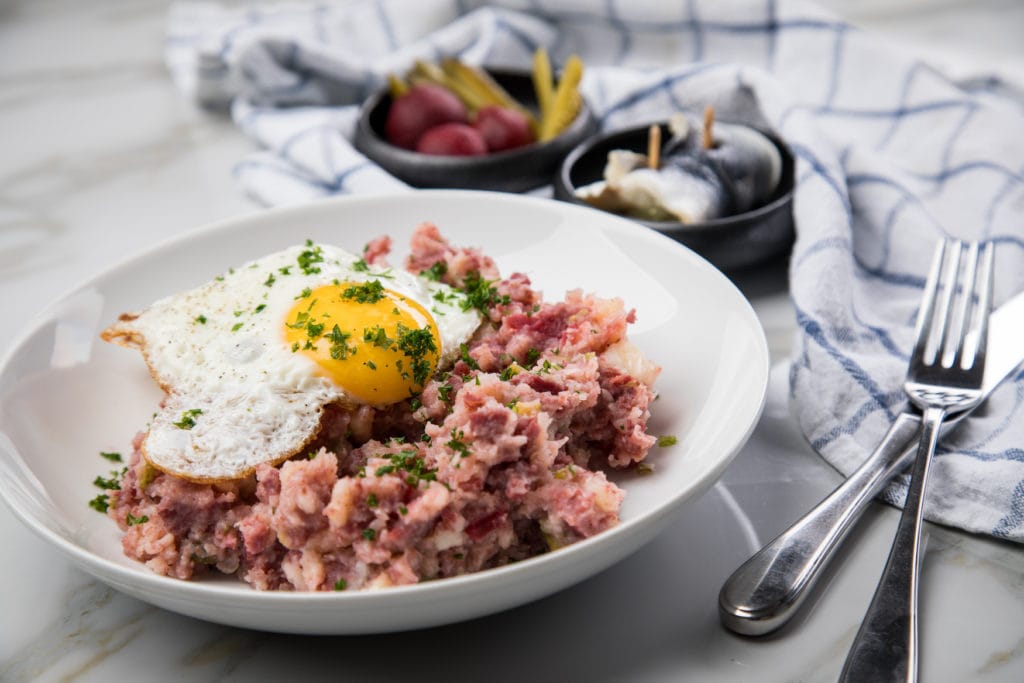 Top tip: If you can't make it to Hamburg, you can have the good stuff delivered straight to your home.
… Obadzda in Munich
Obadzda is a savoury Bavarian cheese mixture, consisting mainly of ripe Camembert, butter and spices. It is accompanied by a Bavarian pretzel and possibly a fresh wheat beer. A popular snack in Munich's beer gardens, it's hard to imagine the menu without it. If you don't like cheese, leave it alone and order a Hax'n!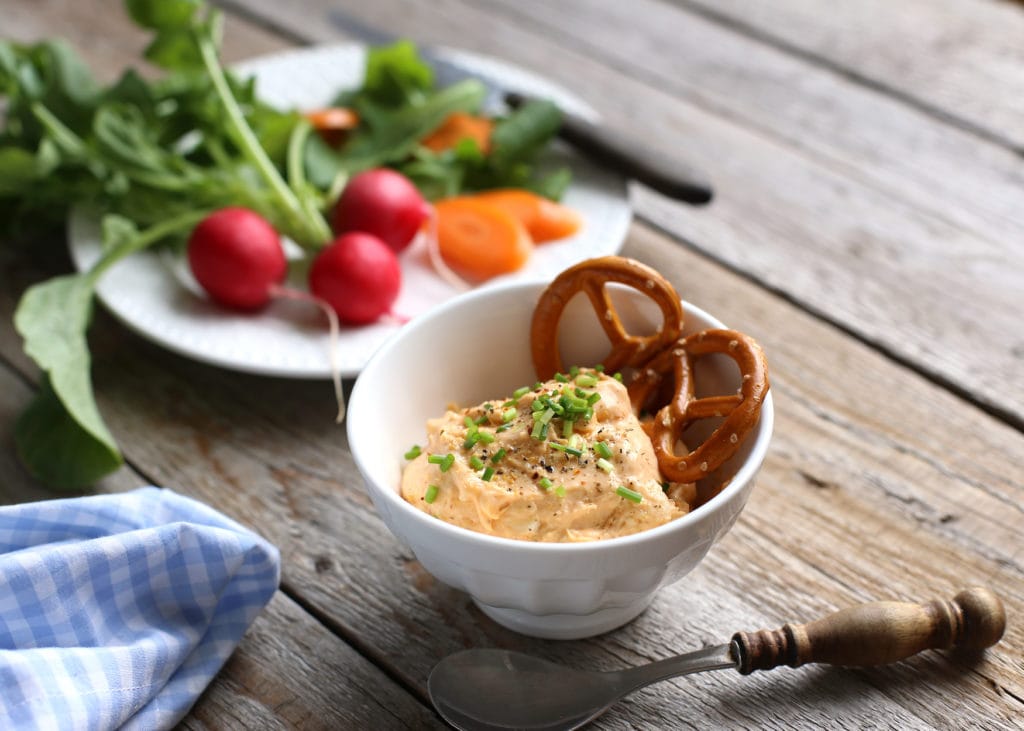 Top tip: Obadzda is especially good at the Königlicher Hirschgarten.
… Falsche Hase from Berlin
"Falsche Hase" translates as "false hare". But don't worry, no bounding bunnies will be harmed in the making of this dish. False hare is, however, not meatless. So where does the name come from? Let's jump back in time to the period after the Second World War, when many better-off Germans cooked a roast hare for Sunday lunch. Because of over-hunting, wild hare numbers after the war were very low, so the shooting of this game animal was forbidden. But the name of the Sunday lunch roast remained. Today, false hare is nothing more than a meatloaf. But "Falsche Hase" from Berlin surprises diners with a hard-boiled egg in the middle of the loaf.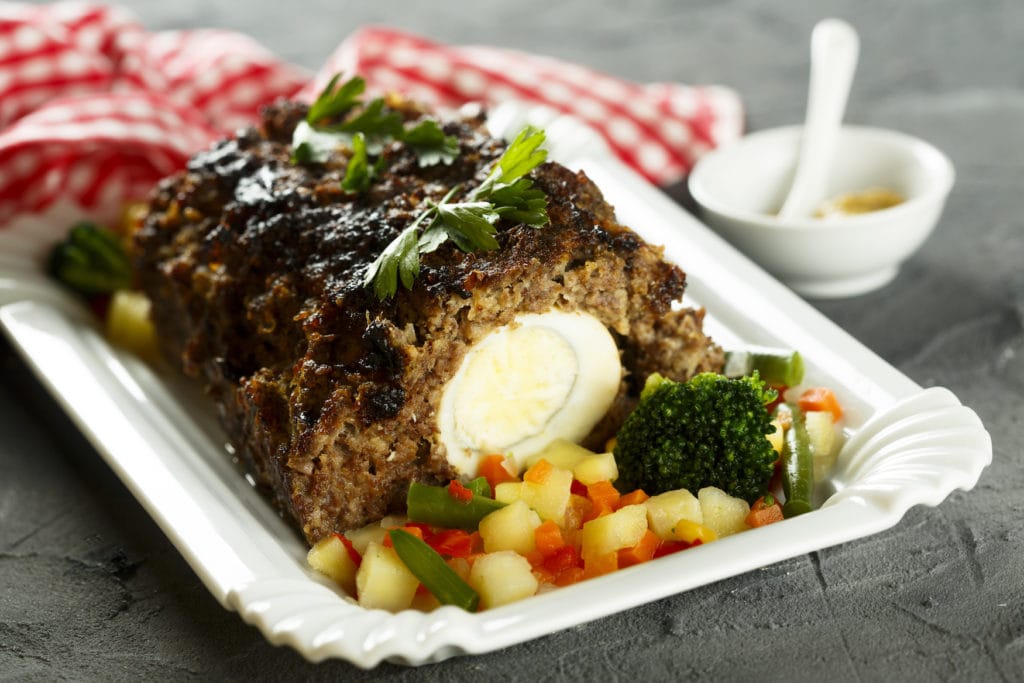 Top tip: Make it yourself with this recipe.
… Green Sauce from Frankfurt
It is said that Goethe's mother, Aja, invented Frankfurt's famous Green Sauce. As a child, Goethe liked his mum's colourful side dish so much, that it became a main course and his preferred meal. Whether Goethe ever dedicated a poem to the dish has not been handed down. In fact, the story about Green Sauce and Goethe seems to be a bit of a legend. But Frankfurt is sticking to it. Known locally as "Grie Soss", the dish traditionally contains seven herbs and is served cold. Lightly sour, fresh and light with the herbs, the sauce tastes delicious with potatoes, eggs, but also with fish and meat, such as a schnitzel.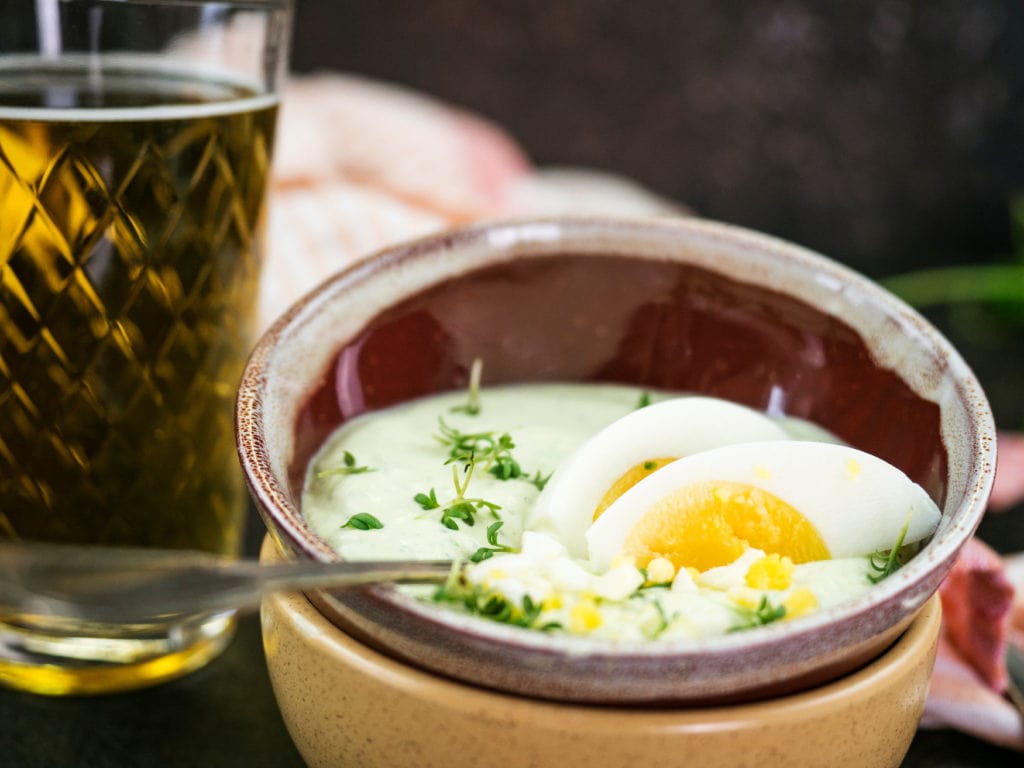 Top tip: According to Tripadvisor, Mosebach is the best restaurant for green sauce in Frankfurt am Main.
… Kale and Pinkel in Bremen
Pinkel is a name that takes some getting used to. For anyone not from Bremen, that is. In standard German, "pinkeln" means to pee… But the smoked, coarse-grained "Pinkel" sausage is nevertheless popular in and around Bremen, as well as in the Oldenburg region of north-west Germany. It's typically served with kale.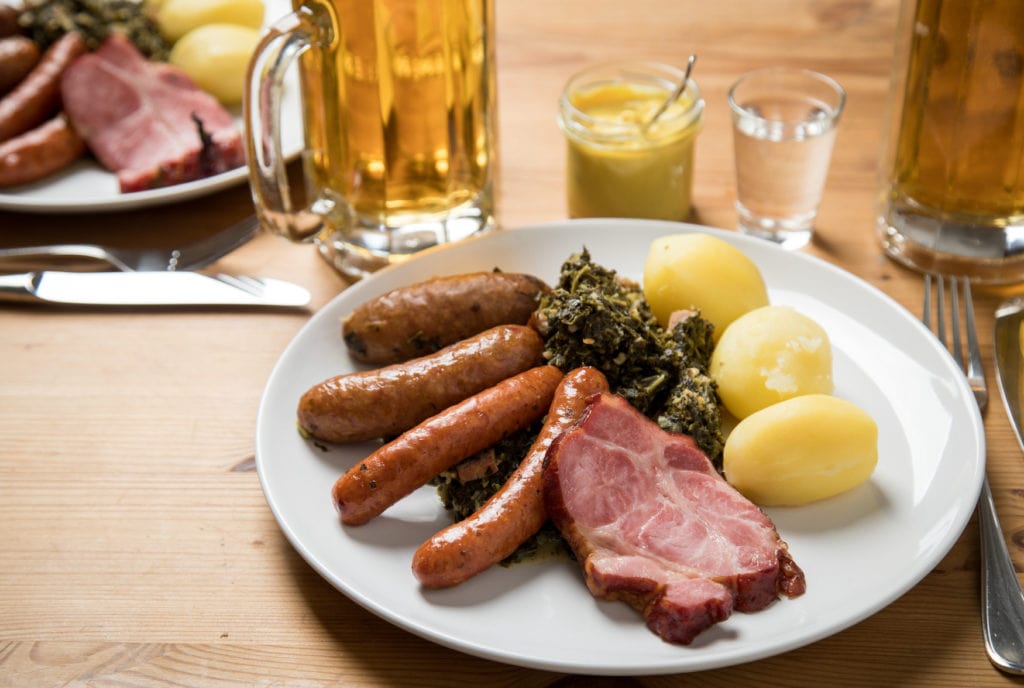 Top tip: To make kales and Pinkel at home, order the sausage online from the "Monse" butcher shop and the ready prepared, canned kale from Heinrich Lüders. Enjoy!
… Cologne Caviar and Halve Hahn
People from Cologne are crazy. There's no other way to explain the names that are given to some of the city's most famous dishes. In Cologne, nothing is as it seems, so just be careful what you order! If you see "Kölsche Kaviar" on the menu, for example, it has nothing at all to do with expensively decadent caviar. What is it? A portion of "Flönz", as the people of Cologne call their special blood sausage. It's a little like English Black Pudding, and is often served with a rye-bread roll, (called a Röggelchen), sliced onion and mustard.
Visitors who prefer to play it safe and order a "Halve Hahn" might think they're getting a crispy half chicken. But rather than a roast bird, they'll get a Röggelchen with a slab of medium-aged Gouda, onions, butter and mustard. What does that have to do with a chicken? Only the people of Cologne know.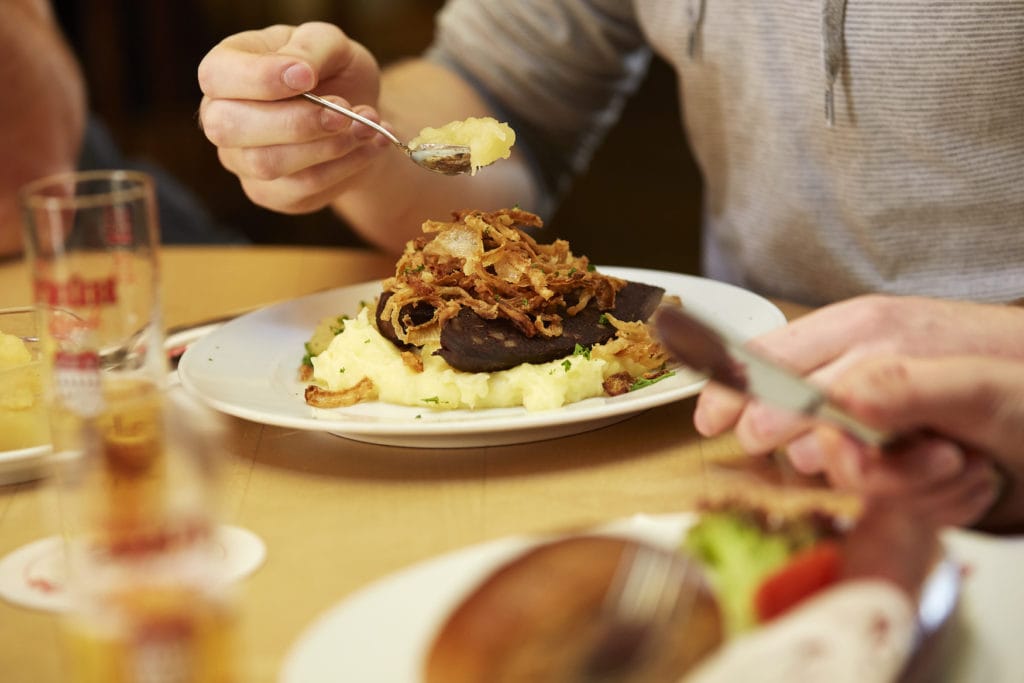 Top tip: At the traditional restaurant "Zum Treppchen" in Rodenkirchen, you can try out these confusingly named dishes with a view of the Rhine.