Drinking without a hangover. This is what the Bar Zeroliq in Berlin promises. Germany's first alcohol-free bar opened its doors a few months ago in the hip district of Friedrichshain. Healthy indulgence and a sense of social togetherness are what this place is about.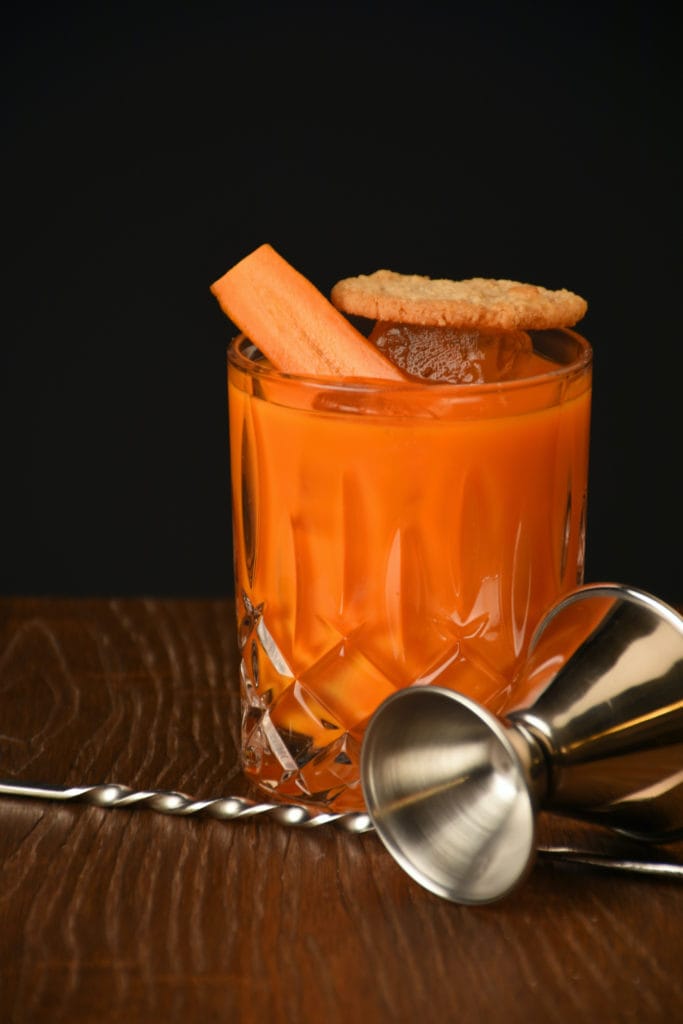 The concept is both radical and simple at the same time. Guests at Bar Zeroliq have a wide selection of drinks that are all great without alcohol. Among them are the normal kinds of drinks you'd expect to find in a bar, just minus the booze. Carefully crafted non-alcoholic cocktails are also on offer.
In order to serve the best drinks of this kind, the bar's team has tasted through hundreds of non-alcoholic wines, beers and sparkling wines. From the fairly extensive offer available, founder Slavena Korsum and her team of experts have filtered out around 30 craft beers, ten white wines, five red wines and five sparkling wines.
Hipster bar – just without alcohol
The changing list of long drinks and cocktails also enjoys special status. The creations developed by Zeroliq's experienced bartenders are prepared on the basis of alcohol-free distillates. Through their mixes, the team is looking to prove that non-alcoholic cocktails can be just as entertaining and delicious as their alcoholic versions. The drinks' ingredients do not have to be limited to ice, syrup and juice. With the use of fresh elements, the bar serves an cool spectrum of tastes ranging from tart to refreshing to flowery.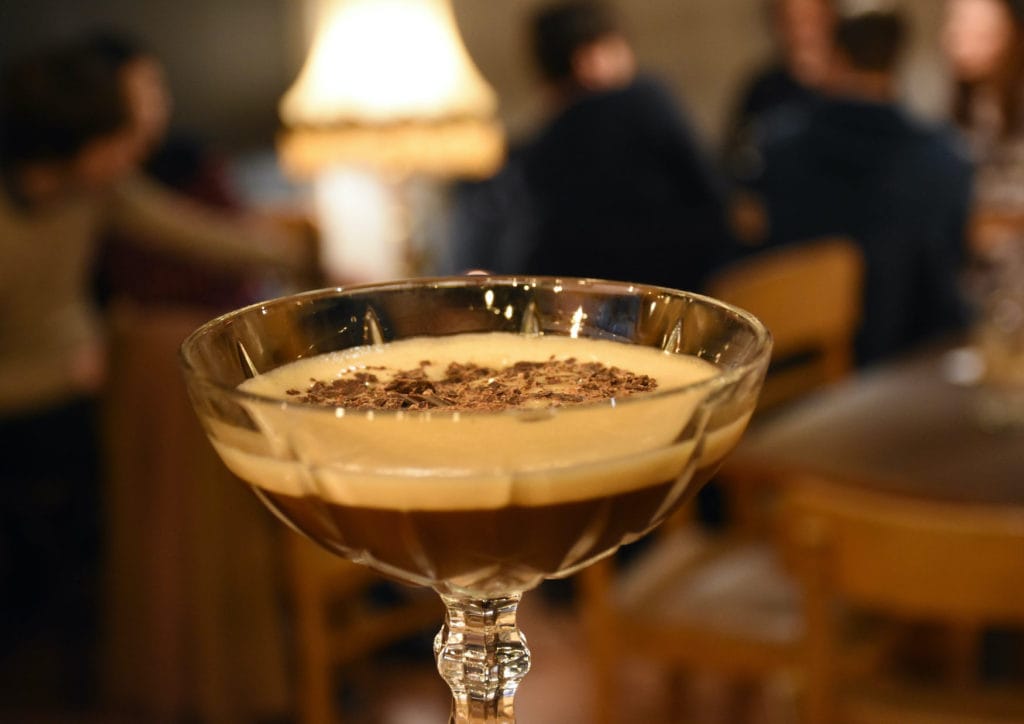 The concept of non-alcoholic cocktails is of course anything but new. Many upscale restaurants, like The Bayleaf in Cologne, offer a wide range of non-alcoholic cocktails to accompany the menu. Elsewhere the creations are simply called "Virgin Cocktails" – and often end up getting ordered by kids, as an alternative to cola or juice.
The non-alcoholic bar in Berlin, however, aims to be a typical Berlin hipster bar. Just without the alcohol. This includes a suitable interior with dark walls, warm light, lots of wood, green plants and abstract paintings.
An End to Eternal Apple Spritzer?
At the end of the day, the team at Zeroliq is simply seeking to expand the range of what's on offer for drinkers in Berlin. Not so long ago, people were condemned to resort to the (in Germany ubiquitous) apple juice spritzer if they didn't want to drink alcohol. The bar's owners are setting a signal against this, with a never-seen-before selection of non-alcoholic options. This includes beverages off the mainstream when it comes to taste. The adventurous client, for example, can explore new creations made from grapes that include the complex flavours of fermentation, but won't get you sloshed.
As a beer lover, I couldn't find a place that had a nice selection of non-alcoholic craft beers.

Co-founder, Peter Kenzelmann, is delighted with the extensive range.
At Zeroliq, drinkers who enjoy these kinds of beverages can experiment, try them out and swap ideas and tips. The bar also offers vegan tapas to accompany the drinks.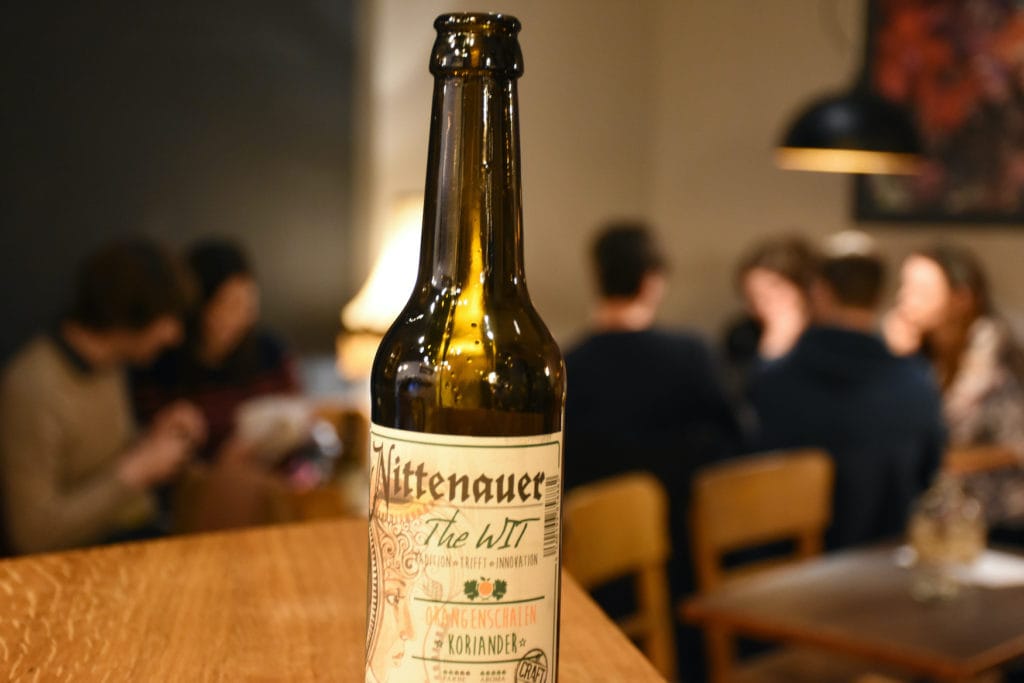 It will be interesting to see if the business idea works out. In principle, there is nothing to be said against it. After all, in Berlin (where smoking is still allowed in bars) there is a strong market for non-smoking bars. The comparison might not be a perfect one, because alcohol doesn't stick to your clothes or stink up the air. But who knows? Perhaps the company of sober people will turn out to be so agreeable, that Berliners and visitors to the city will actually prefer to spend the evening in a bar full of teetotalers? At least the morning after is guaranteed to be a lot more pleasant…
Zeroliq Bar Berlin
Boxhagener Straße 104
10245 Berlin
www.zeroliq.com
Thursday–Saturday, 5pm to midnight