Travellers today like to show what they have experienced on Instagram. It's a modern-day, public photo album or slide show. Here is our selection of attractive and unusual destinations, that are sure to add some extra followers to your Insta account. Make sure you don't miss these instagrammable places in Germany.
A Digger Party
On a peninsula in Lake Gremminer, a old mining area, gigantic excavators have been gathered together. The decommissioned machines have cinematic nicknames like "Mad Max" or "Big Wheel" and are the big attractions in the open-air industrial museum Ferropolis, City of Iron. During festivals, grandiose concerts take place here.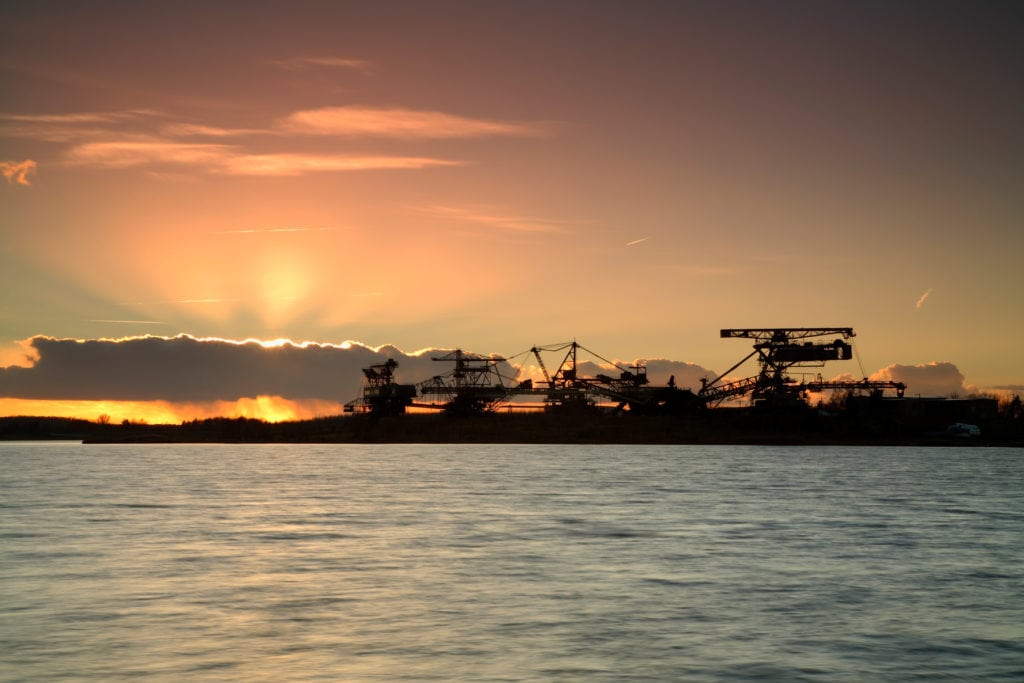 At other times, guests can camp here and spend the night under the massive steel shovels. Whatever and whenever you visit that photogenic place in Germany, you can always use the instagrammable scenery to express some creativity.
Gräfenhainichen, Saxony-Anhalt, www.ferropolis.de
X-tremely cool
One of the most instagrammable places in Germany is the Saarpolygon. This 30-metre-high, walk-in steel artwork is not an industrial cultural relic, but marks the dawn of a new era and the end of mining in the region. It was placed on the Duhamel mine slag heap, not far from Saarlouis. Depending on the angle, the installation looks like a gate, an X or a triangle balancing on its tip. We recommend a relaxing half-hour walk up the hill to enjoy the view. Great photos included.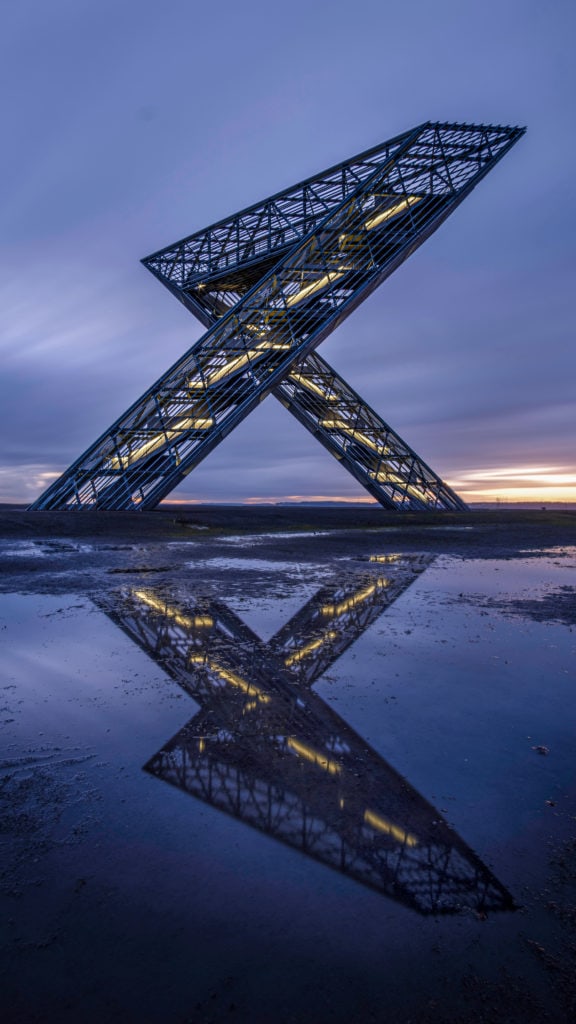 Ensdorf, Saarland, www.bergbauerbesaar.de
Baroque books
It resembles a festive ballroom, but this light-flooded beauty is actually a library. Under Nikolaus Kloos, abbot of the Bad Schussenried monastery since 1756, the sculptor Fidelis Sporer and the painter Franz Georg Hermann, designed the two-storey hall. The result is a rococo dream of colours and shapes. Nothing should taint this baroque perfection, which is why some of the cabinets actually contain fake books. Anyone who steps inside here should celebrate the beauty of the written word.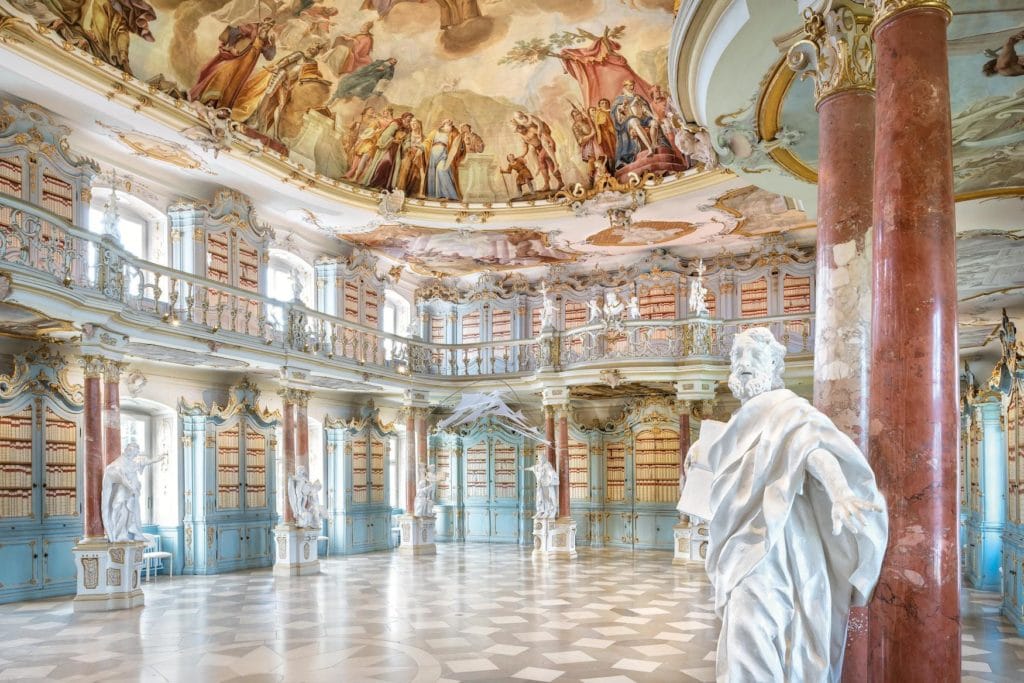 Bad Schussenried, Baden-Württemberg, www.kloster-schussenried.de
A Half-Timbered Town
Travellers from all over the world have always been amazed at the crooked old half-timbered houses in the sleepy little town of Fritzlar. The constructions, made of oak beams, were filled with wickerwork and clay (known as "wattle and daub") and held together entirely without nails or screws. When walking through the town, it's fascinating to consider that the more ornate the house, the wealthier the owners were. To get a look inside these buildings, stay overnight in one of the small hotels hidden behind the half-timbered walls.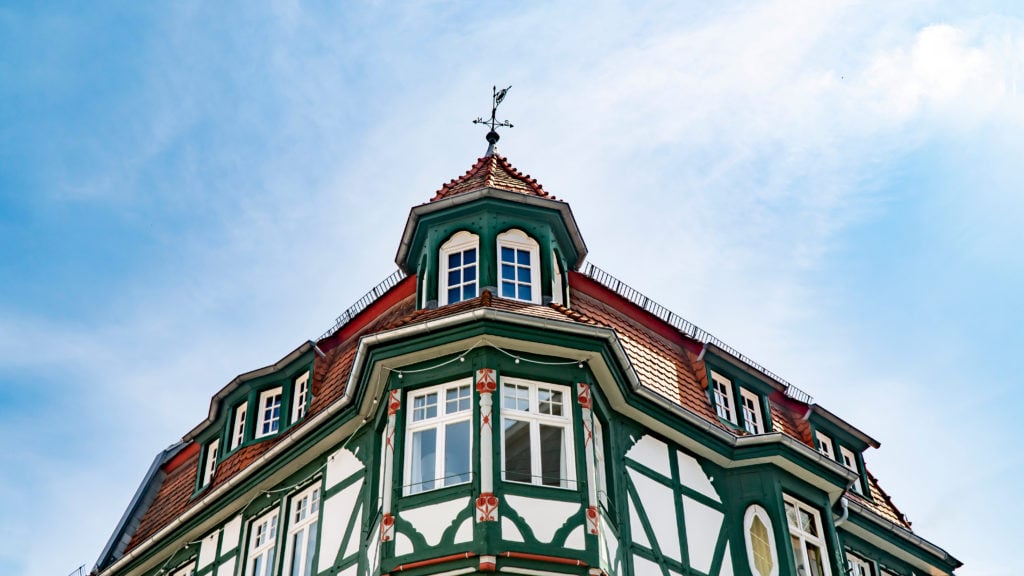 Fritzlar, Hesse, www.fritzlar.de
More Moor
No state in Germany has more moors than Lower Saxony. One of the most fascinating is the Diepholz Moor Depression, a landscape of almost 1,300m² near Lake Dümmer. It consists of 15 high and low moors, large areas of which are breeding grounds for rare bird species. More than 80,000 grey cranes rest here in autumn on their way south. Another photo opp are the flocks of moorland sheep, which are still traditionally herded here by a shepherd. The sheep ensure that the moor does not become overgrown.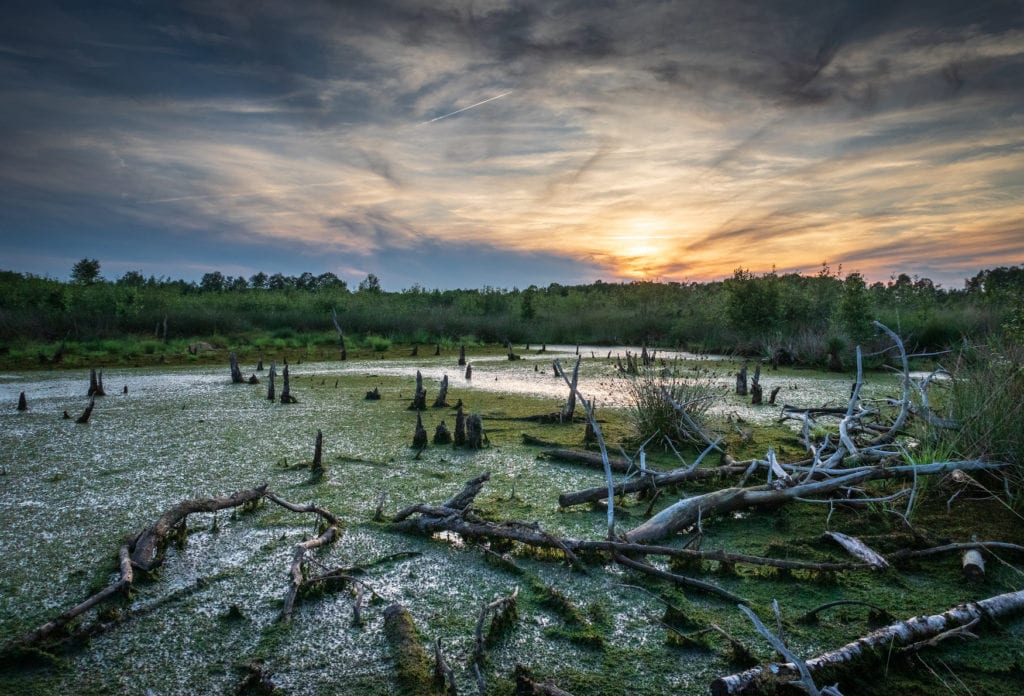 Diepholz, Lower Saxony, www.duemmer.de
Hello Wilderness!
The Bavarian Forest is Germany's oldest national park and is particularly exciting for animal lovers because of its outdoor animal reserves. Lynx, wolves, bears, bison, otters and capercaillies can all be found at the National Park Centre, in an area of over 200 hectares, where visitors can observe the wild animals that are – ar at least once were – native to the Bavarian Forest. On the 7km-long circular trail, young and old alike can easily take a trip of discovery. And since there are no fences in sight, your photos will look as if you have encountered a lynx in the wild…
Neuschönau, Bavaria, www.nationalpark-bayerischer-wald.bayern.de
The Poet's Lake
Perhaps Theodor Fontane sat right here and looked out over the water at his native town of Neuruppin with its Trinitatis Church. The great German poet described so many places in Brandenburg that it is hard to count them all. He simply adored the landscape here. The village of Wustrau, for example, at the southern end of Lake Ruppin (which is itself 14 km long).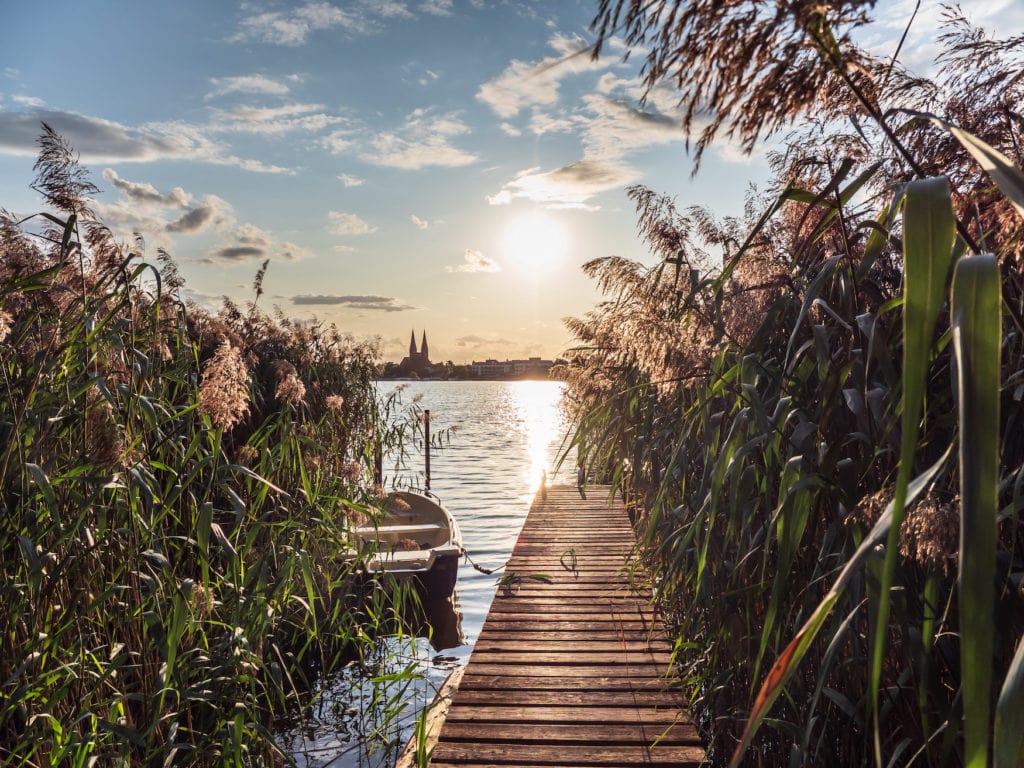 This was the first stop on his famous trek through the historical March of Brandenburg region; a relic of the Holy Roman Empire. Cycling was not an option back then, but today it is perfectly possible to bike around the lake. We can only recommend it. It's a great way to discover the most picturesque corners of this delightful area.
Lake Ruppin, Brandenburg, www.ruppiner-reiseland.de
Architecture & Art
Museums are often picture-perfect, but the Folkwang Museum, in the middle of the Ruhr region, is also an architectural highlight. David Chipperfield's new building has catapulted the house into the premier league of museums. The collection here has long been world-class and ranges from sculpture and painting to photography, with French classicism and realism being strongly represented. But regardless of how one feels about the contents of the museum, it is certainly worth lingering for a while outside the building, to follow its architectural lines with your camera.
Essen, North Rhine-Westphalia, www.museum-folkwang.de
Canal Tour in the North
Most travellers to Germany don't necessarily want to feel like they've been transported back to their own home country. But for Dutch visitors, that might be the case. A canal trip along the small canals in Friedrichstadt in North Frisia is a wonderful excursion. From the water, the narrow houses with their stepped gables are also fantastic to photograph. But how did this Dutch enclave in Schleswig-Holstein come about? Exactly 400 years ago, a local duke invited Dutch religious refugees to his territory. He offered to plan a town for them; a little Amsterdam. And the result still bears an uncanny resemblance to parts of the Dutch capital.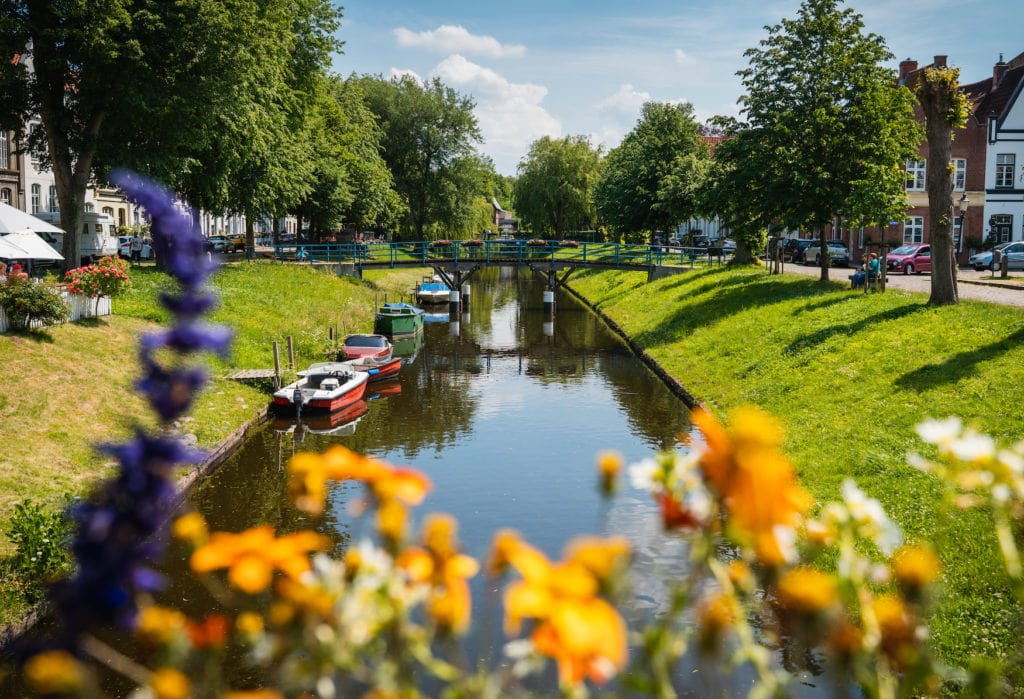 Friedrichstadt, Schleswig-Holstein, www.friedrichstadt.de
Castle festival
What a view over the valley! Marksburg Castle in Braubach is the only medieval hilltop castle on the Middle Rhine that has never been destroyed. Its origins go back almost 800 years. The castle was often besieged, but never conquered. Today it offers fun family excursions into the past and an unforgettable view. Go and see for yourself why it is considered one of the most instagrammable places in Germany.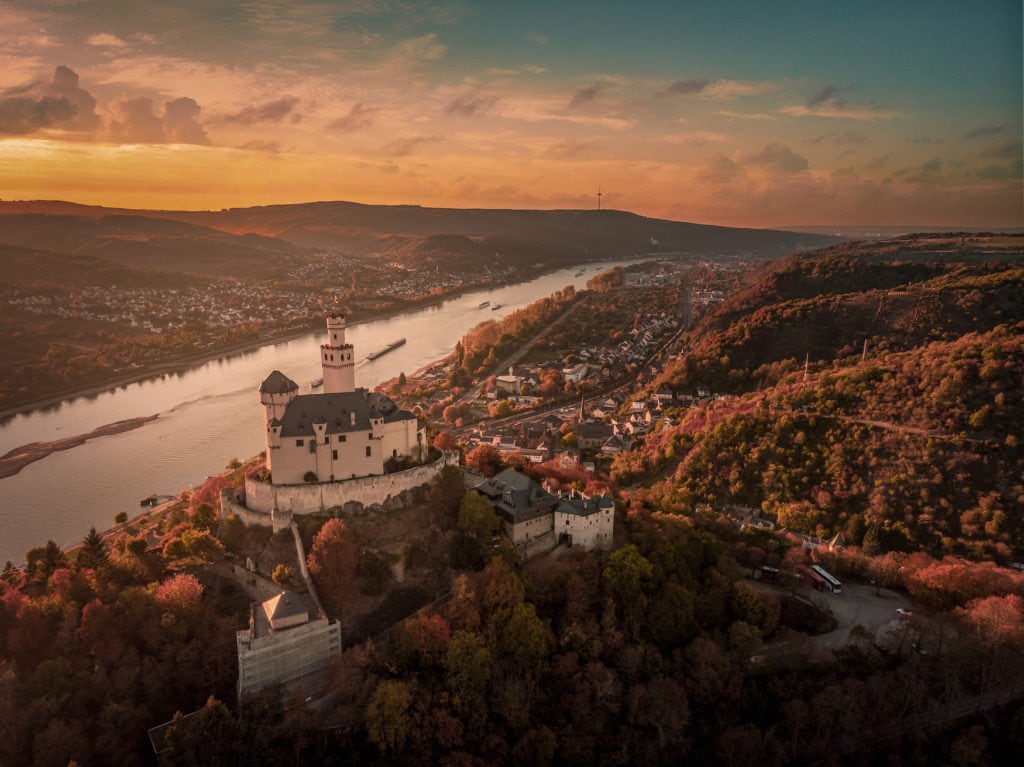 Braubach, Rhineland-Palatinate, www.marksburg.de/en/