Visitors to Hamburg looking for a momento or a gift for the folks back home are spoilt for choice in the classic souvenir stores found throughout the city. T-shirts, key rings, beer mugs and tons of other tourist tat can be found in every corner of Hamburg. But enough is enough! Put down that fridge magnet! Here are some of our recommendations for shops in Hamburg that will provide you with an authentic reminder of your visit to Germany's largest seaport …
Schokovida – The Taste of Hamburg
This shop is bursting with charm. Its warm lighting seems to enhance the sweet aroma of chocolate; a scent that invites you to linger. The shelves are stacked with chocolate bars with names that can only be from Hamburg: Fischkopp, Fofftein, Alsterblick or Heimathafen.
Packaged in a cool, retro-style, this chocolate is more than just about cocoa – it tells a story. The chocolate spread Kleine Fiete (engl. Little Fiete; Fiete is a well-loved northern-German boy's name) reveals how Hamburg might taste on toast: Absolutely delicious!
For more information visit Schokovida's Website (German only)
Mutterland – Germany for Gourmets
According to Elle magazine, this place is the "German answer to Dean & DeLuca". Fairness, sustainability and regionality are all at the heart of what Mutterland stands for. Showcasing all kinds of delicacies from small and medium-sized producers in Hamburg and other parts of Germany, Mutterland is a first point-of-call for the city's connoisseurs.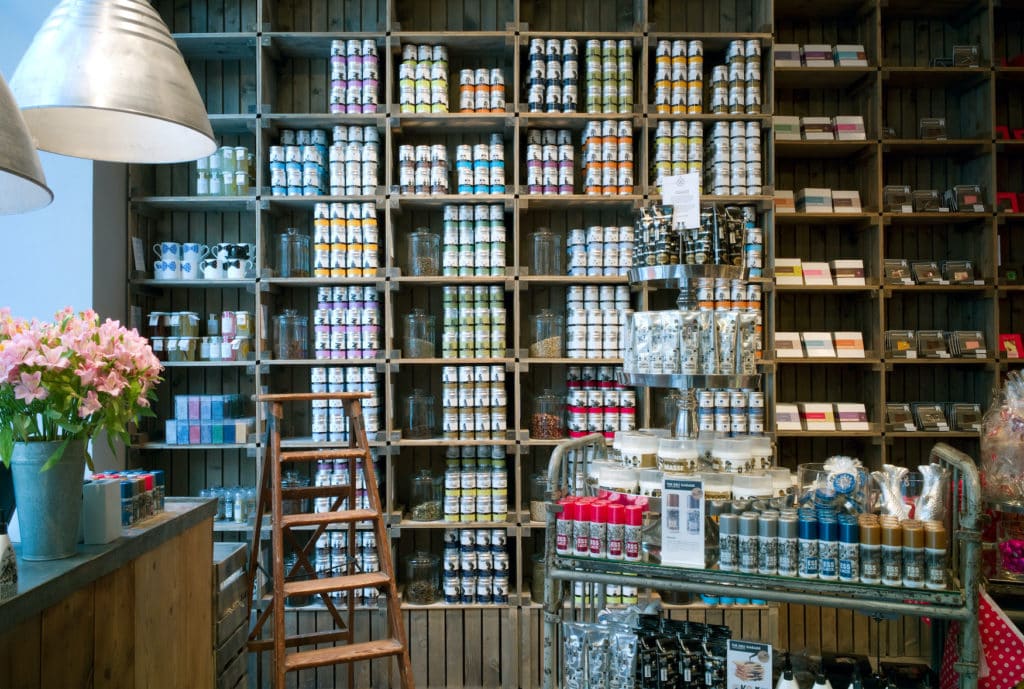 Between savoury and sweet goodies, or traditional local dishes, visitors of one of the various shops in Hamburg can also find cookware and books that all share one thing in common: A common homeland. At Mutterland, you're guaranteed to find the perfect little surprise for the gourmets at home.
Find out more about Mutterland here (German only)
Himmel und Erde – A Garden of Eden
The exterior of this shop seems to greet visitors with a stylish presentation of flora. Once you've plucked up the courage to actually enter this extravagant florist store, it's hard to know where to look first. Everything appears so elegant and freshly arranged.
The shop is almost an artistic gallery, with the light and tones of a wellness oasis. Between all the vivid colours of the flowers, you'll also find handmade ceramics and glassware. This place is more than a flower store; it is a fantasy land of fairy tales and botanical dreams.
This way to paradise on earth.
Secondella – A Second Chance for Designer Clothing
This store has radiated style and class since its opening in 1970. As Germany's first ever second-hand store for designer fashion, Marie Louise Schaernacks boutique has a place in the fashion history of Hamburg. Offering a new lease of life to discarded Louboutins, vintage scarves from Hermès or older pullovers from Yves-Saint-Laurent.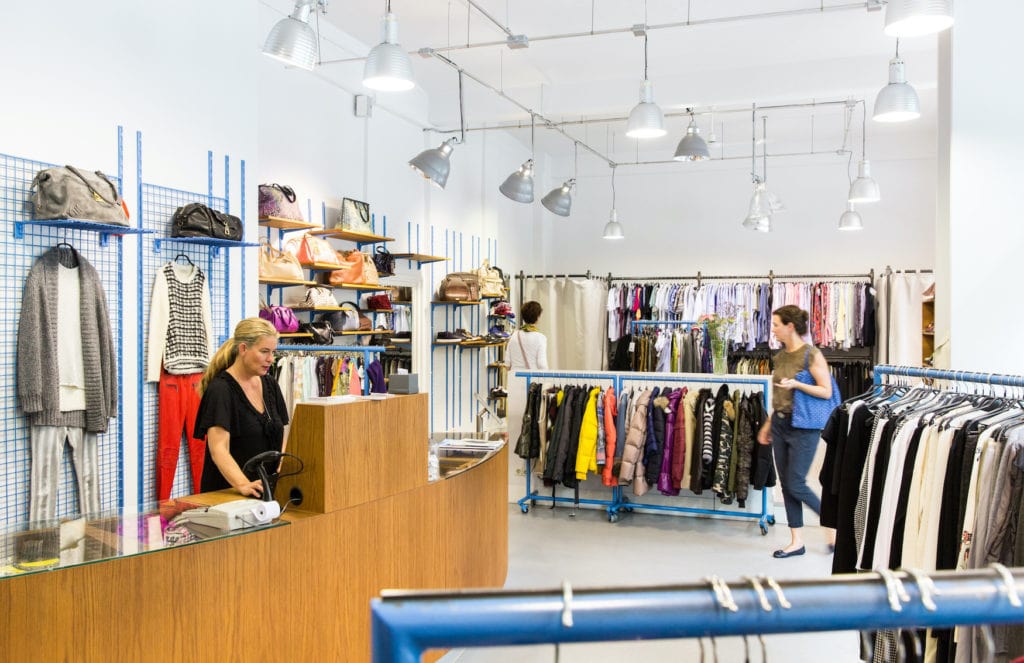 In the cause of stylish sustainability, these barely worn articles are sold on to their new owners at comparatively affordable prices. At Secondella, visitors can discover retro fashion gems with a modern attitude. Definitely worth a look!
Check out what's old and new online at Secondella's Website.
Frohstoff – Colour Therapy
This shop in Hamburg is perfect for anyone and everyone who loves individual, self-made gifts. At Frohstoff (a play on the German words for joy, fabric and raw material), you'll find scarves and aprons, bags and totes, mousepads and blankets – and plenty more. This is the place for anything you can print on.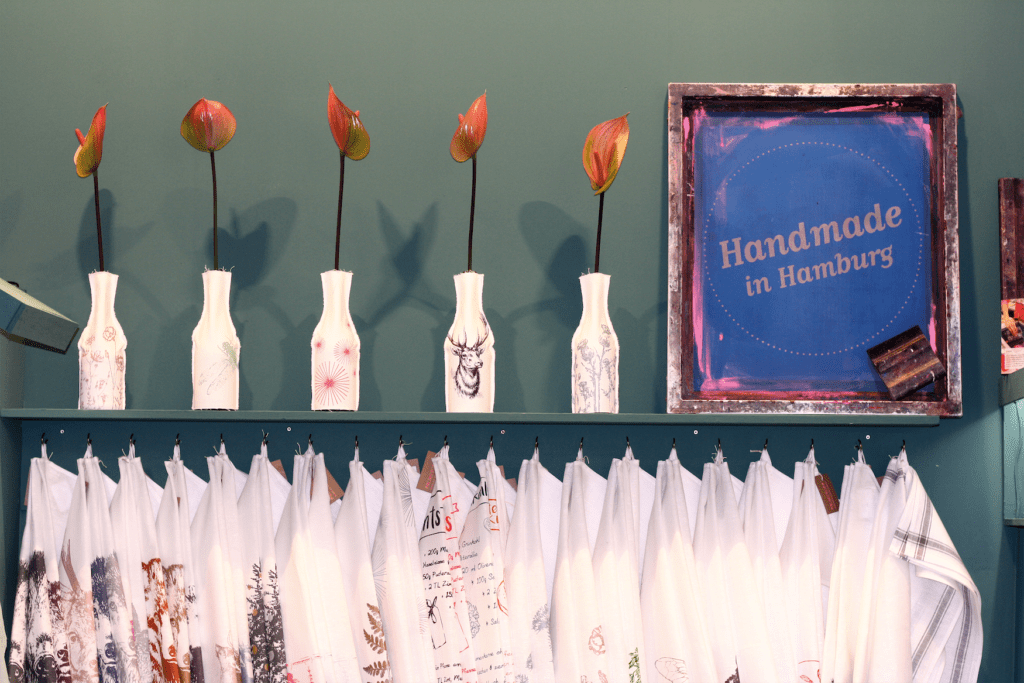 Each piece of fabric or paper is made by hand, and is treated like a unique one-off, created using a screen-printing technique and the company's own special dyes and paints. Visitors who want to try this creative craft can register for a screen-printing seminar and learn some new skills themselves. It's amazing how flexible this shop is when it comes to making its customers happy – and their fabric wallets and cosmetic bags are certainly a stylish and truly unique gift from Hamburg.
Frohstoff Online shop here (German only)
Bonscheladen – In Willy Wonka's Kitchen
It all started in a home kitchen and now Bonscheladen has become one of the greats of the bonbon business. In Hamburg, the name for hard candy bonbon sweets is Bonsche, and the ones you'll find here are simply scrumptious. Bright, colourful designs and a huge range of flavours are available to try out.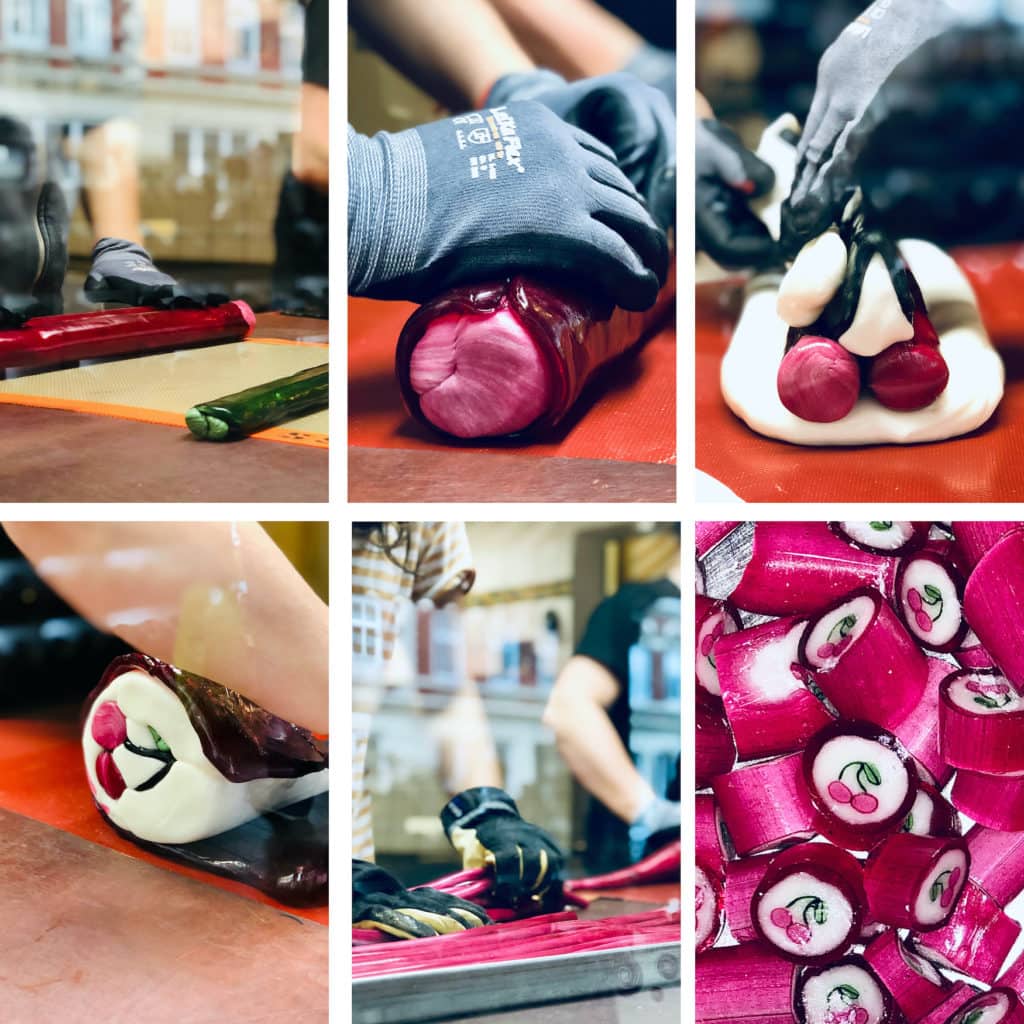 The highlight of the store is the show-kitchen. From Tuesday to Friday at 4.15pm, and every Saturday at 2.30pm, customers are transported to a place like Willy Wonka's chocolate factory. The manufacture of the sweets is both fascinating and entertaining – and is reason enough to pay Bonscheladen a visit.
More sweet treats can be found on Bonscheladens sweet website (German only).
Oschätzchen – A Gourmet Classic
This shop is a real all-rounder. If what you're looking for has anything to do with cooking or eating, you'll find it here. Oschätzchen's incredible assortment of the most varied gastronomic delights will leave the heart of every bon viveur beating a little bit faster.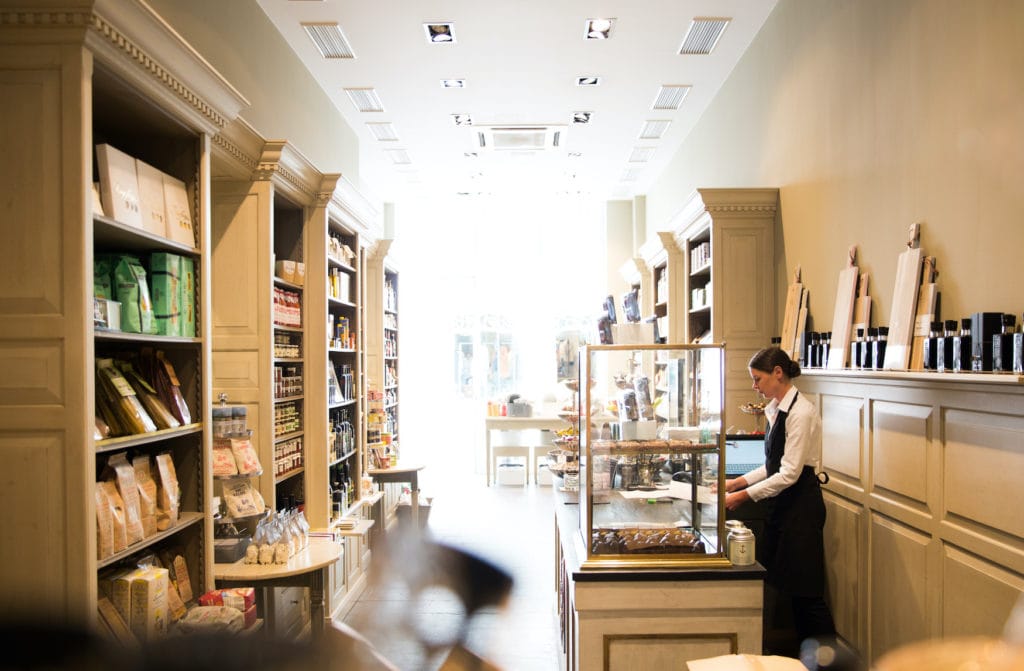 For visitors seeking a gift, the store offers a range of packaged presents with names such as Everyday Truffling, Moin Moin or Bed´n Breakfast. Oschätzchen transforms souvenir shopping into a journey of culinary discovery.
Browse at the online shop here (German only).