"I'll be going to the Sauerland for a few days," I casually tell a friend over coffee. She chokes a little and looks at me with slight indignation. I know what that look means. "What are you doing there?" According to popular opinion, the Sauerland is the middle of nowhere. "I want to have some me time," I reply with a grin, feeling ready for my timeout in Westphalia's mountainous no-man's land. And of course in the only five-star hotel in the Sauerland.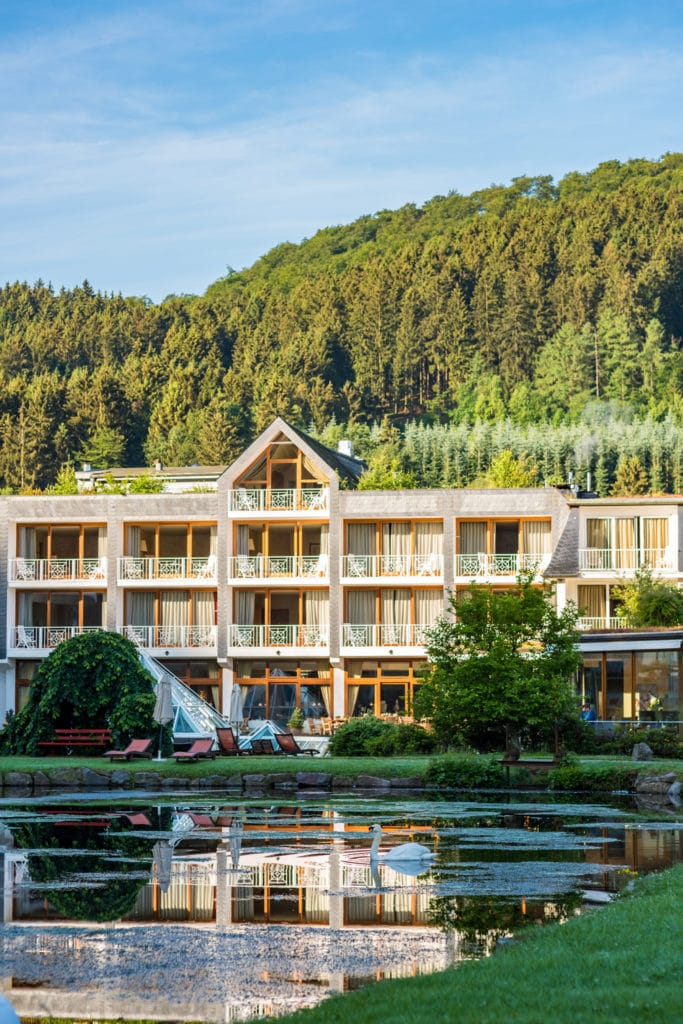 Here is what I didn't tell my friend. I'm not just visiting the Sauerland, I'm visiting its only five-star hotel. The Deimann Romantik- & Wellnesshotel in Schmallenberg is one of the leading spa resorts in the world. In fact, the drive to Schmallenberg already has a calming effect on me. The closer I get to my destination, the more enchanting and solitary the landscape becomes. More rural and perhaps greener.
Deimann's temple of wellbeing is located in Winkhausen, a picturesque village with only 212 inhabitants. As soon as I get out of my car I'm welcomed by cows, lazily chewing the cud but shooting me curious glances.
I'm escorted directly to my room; apparently, it's easy to get lost in this former manor house. A fact that I'm happy to confirm. My junior suite with a view of the swimming pond, is simply and elegantly designed – just like the other 92 rooms. Glass elements, light and space provide a touch of modernity to the otherwise traditional style of the Deimann.
Spa or Dinner? Spa AND Dinner!
While I'm still inspecting my room, the bathrobe hanging in the dressing room catches my eye. Five minutes later, I'm standing in front of the doors to the 4,000 m² spa. Open sesame!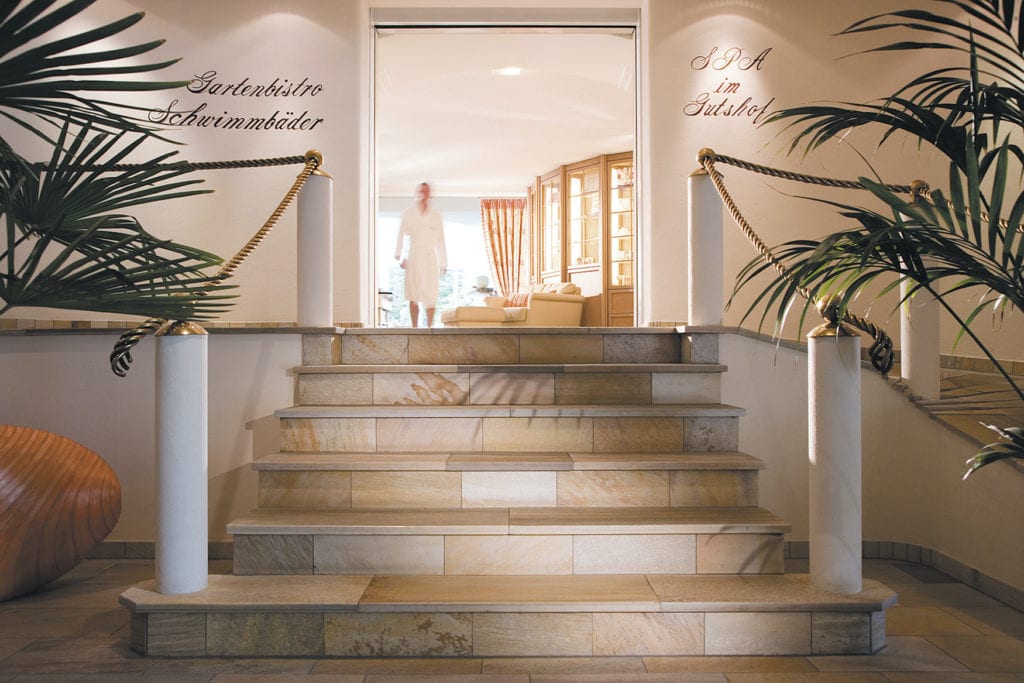 I could spend the whole day here swimming (indoors or outside in the saltwater pool), relaxing in one of the saunas, nodding off in one of the hanging chairs and then getting a massage. Ideally, I would just do that on rotation, over and over again until my fingertips become so shrivelled that I can no longer pick up another flute of champagne.
It is time, however, for dinner. The hotel restaurant invites guests to feast their eyes and their palate on dishes such as poached catfish filet on crayfish ragout with roasted romanesco and pumpkin. Anyone who believes themselves to be perfectly full after the fifth course has yet to discover the fantastic selection of the cheese board.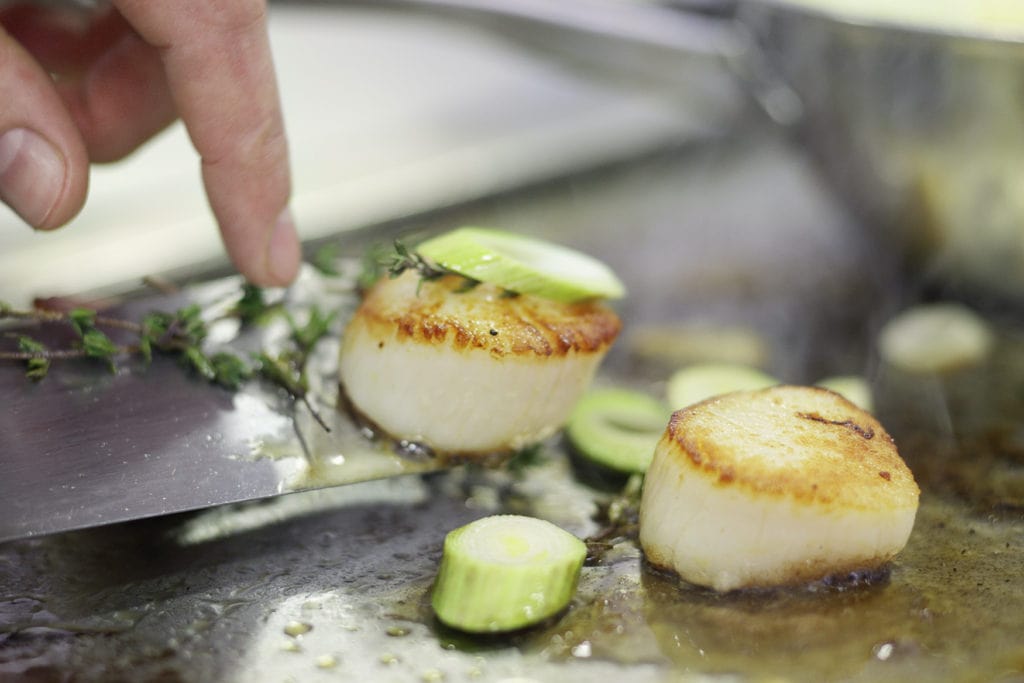 The next day dawns and I feel a little restless. Extensive relaxation always makes me long for action. So today I'll be the one stirring the pot; albeit under the watchful eye of Felix Weber. The friendly 29-year old chef hails from the Sauerland region, and was awarded his first Michelin star in 2017. Since then, the modern yet cosy "Restaurant Hofstube Deimann" has taken off. A private cooking course with its star chef can be booked by groups of eight people.
Despite his early success, Weber has remained down to earth.
I might have received a Michelin star for my cooking, but my three biggest stars are at home.
They are his girlfriend, Stephany Santos, and their two children.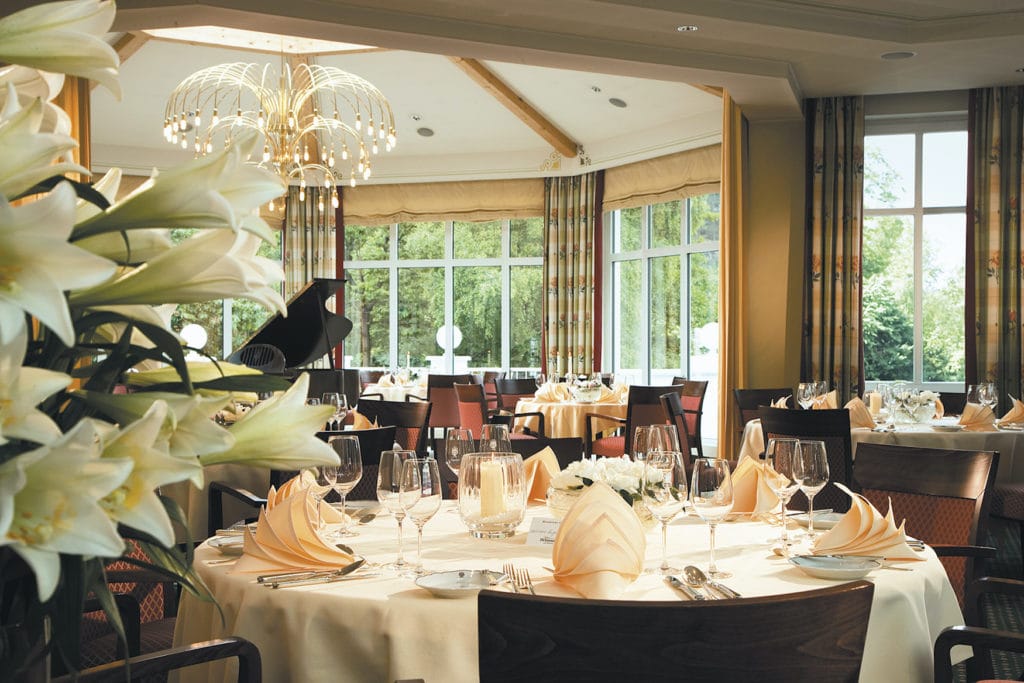 Action around the five-star-hotel Deimann
If cooking is not for you, but you are still looking for a change from relaxation, Andreas Deimann is always happy to take you hiking. We walk past the golf course and stroll through the gently hilly landscape surrounding the hotel. "How do you notice when it's summer in the Sauerland? The rain gets warmer," jokes Andreas, a nature-lover who runs the hotel together with his brother Jochen and their father Theo. Asked about the stereotype that it rains a lot in the Sauerland, he answers.
But that's just not true. The region around the mountain Kahler Asten is actually the second warmest region in Germany, after Karlsruhe.
A sports car passes by on the country road. "That's my brother," says Andreas Deimann immediately. All the guests who share Jochen Deimann's passion for sports cars are welcome to rent the hotel's own Wiesmann Roadster for a spin.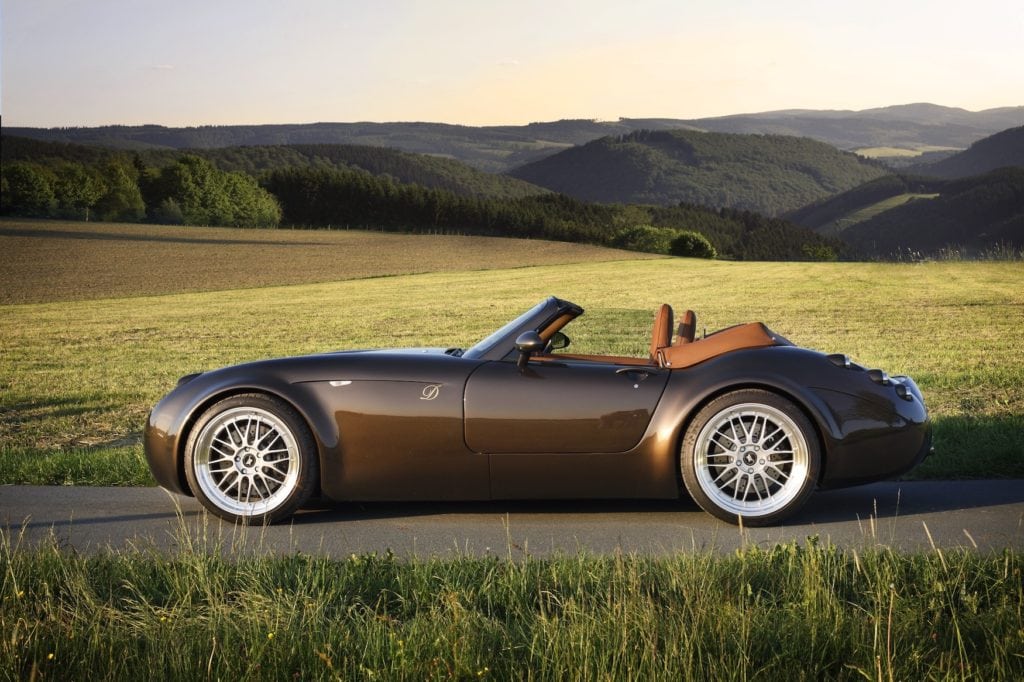 Let's go on a hike
All management tasks have been divided up between the two brothers, who seem to complement each other perfectly. Andreas Deimann is responsible for facts and figures and regularly leads hiking tours. Jochen Deimann is a bon vivant, who knows what is important to run a successful restaurant. He enjoys talking to the guests, asking for their feedback and thoughts, chatting about his wine business.
The harmonious atmosphere within this down-to-earth family team is transported to the hotel's guests, reflected in personal, unaffected style of hospitality. At the five-star-hotel in the Sauerland guests can get to know the region from a fresh angle, away from the booming ski hotspot of Winterberg. "I'll be back," I think to myself on my last evening, a glass of Sauerland Gin in hand. "And next time I'll bring my sceptical friend with me."
Romantik- und Wellnesshotel Deimann
Alte Handelsstrasse 5, 57392 Schmallenberg, Germany
Tel: +49 2975 810
www.deimann.de
Double Room Basic in the five-star-hotel Deimann from 306€ a night, breakfast included 

Dining out in the area
Knollenhütte
Rustic forest cabin with a view of the hotel complex and traditional cuisine. If weather permits, barbecues are held once a week, sometimes with live music
Hiking
Rothaarsteig, Length: 154 km/ hiking Stages: 8/ difficulty: medium

Golf
Golfclub Schmallenberg