The smell of freshly roasted coffee fills the air, chill-out music plays in the background while you check out the delicious treats on offer. Cupcakes with icing, hearty scrambled eggs with a warm slice of farmhouse bread and a healthy acai bowl with fresh berries. If this sounds good to you, you'll love Hamburg's cafés. While walking through the city it may be difficult to decide which one of the many cafés to try. To narrow down the choice a bit, here are funkyGERMANY's eight most beautiful coffee bars in Hamburg:
The floating café: Entenwerder 1
The café Entenwerder 1 invites you to feel the vibe of this great city by the water. Located on a floating bridge on the Elbe river, it offers great views that are best enjoyed with an aromatic coffee from Public Coffee Roasters and an indulgent piece of cake. The walk-in sculpture of the golden pavilion creates an unforgettable atmosphere – a one-off experience.
Entenwerder 1, 20539 Hamburg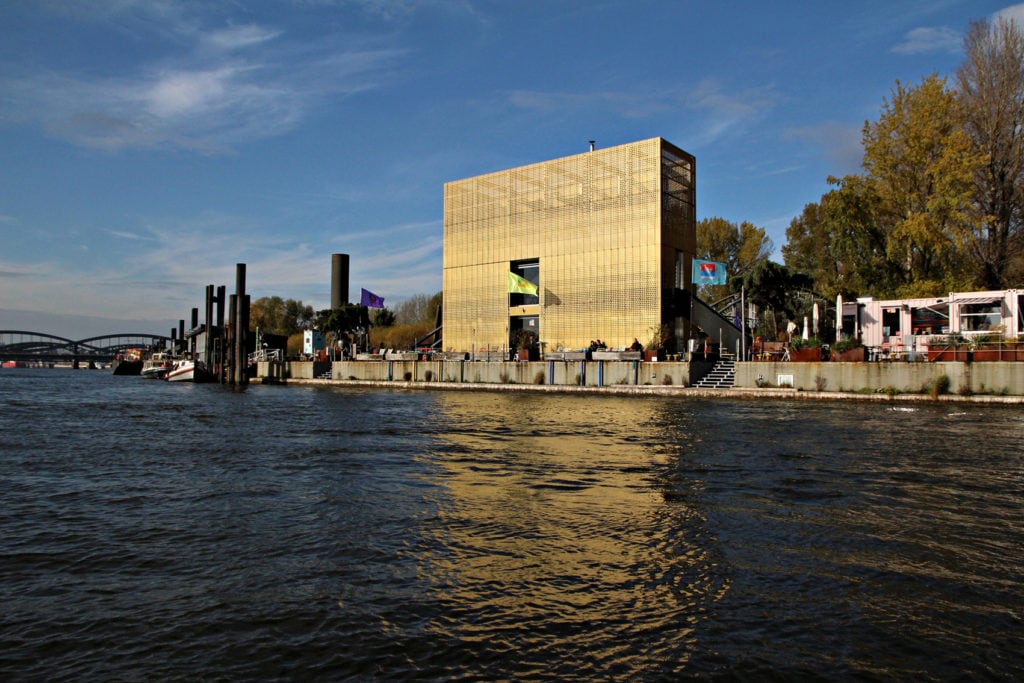 "Born to snack": Mr Max
Herr Max and Frau Julia have created a real gem from an old milk shop dating back to 1905 in the middle of Hamburg's Schanzenviertel. The selection is small, but the cakes are absolutely amazing. The pastry chef draws his inspiration from the street art culture which perfectly matches the retro theme of the shop. Anyone who wants to know how it's done can register for one of the much sought-after patisserie courses that take place once a month. But you must be quick to get a spot.
Schulterblatt 12, 20357 Hamburg
The home of the Sugar Fairy: Zuckermonarchie
This is a place for real princesses (with a sweet tooth). Classic, bright with lots of florals and pink – this is a picture-book café. Such unexpected elegance in the middle of St. Pauli! From cupcakes, cake pops, mini cakes, macaroons, mousse tartlets and tarts. The Zuckermonarchie offers everything your heart (and your tummy) desires. There are three individually-themed rooms to choose from; the Marchesa, the Baron or the Queen. Feel like royalty in this beautifully decorated café.
Taubenstraße 15, 20359 Hamburg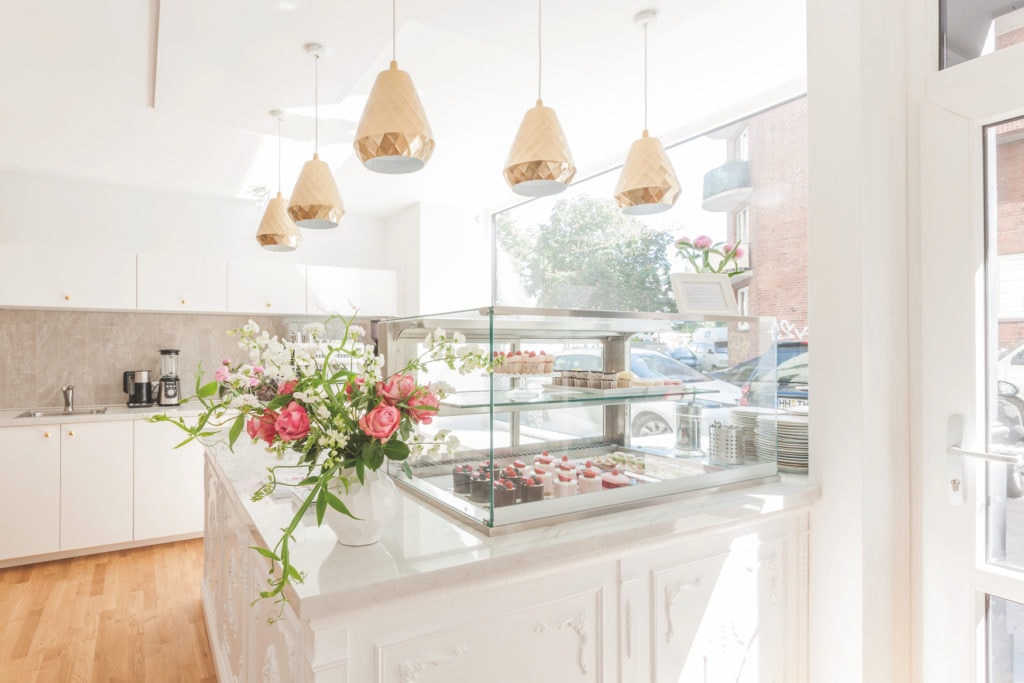 Less Waste, More Taste: In guter Gesellschaft
Sustainability and mindful consumption lie at the heart of this café in the Schanzenviertel quarter. Almost all ingredients are bought packaging-free. Don't miss out on their homemade vegan oat-almond milk – it's delicious. Every last Tuesday of the month, the café In guter Gesellschaft organizes a small flea market where people exchange clothing to avoid buying new. Taking care of the environment while building a community – that's an idea we can all get behind.
Sternstrasse 25, 20357 Hamburg
One cappuccino and this table for take away, please: Salon Wechsel Dich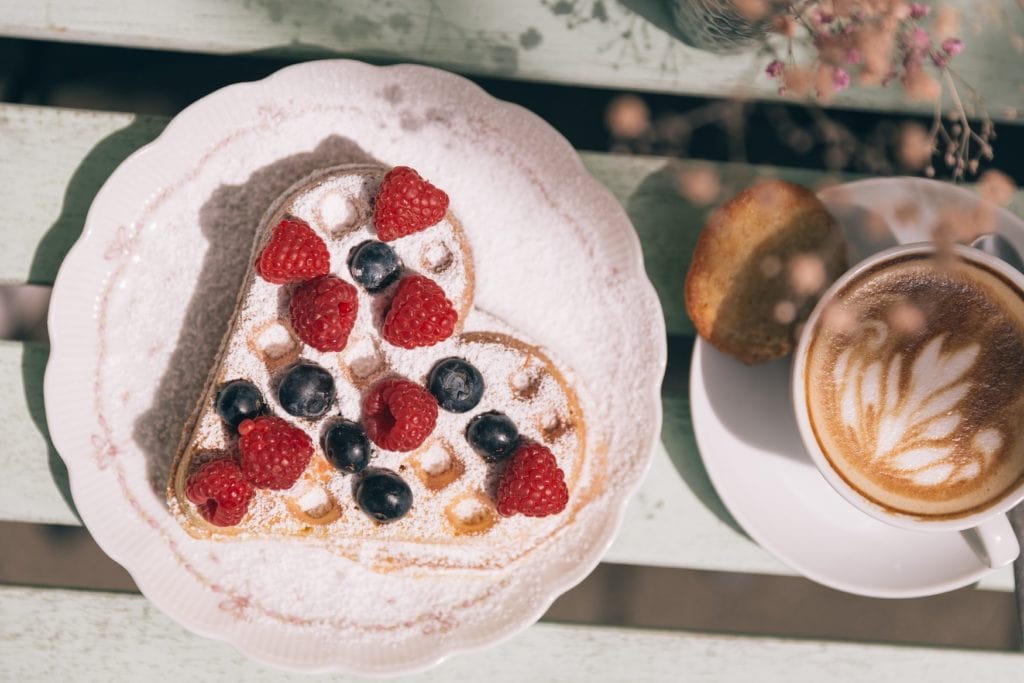 This cute, eclectic café has a special concept. You stay for the coffee (and the waffles) but order the tables and chairs to take away. The furniture are created by young designers, so Salon Wechsel Dich is a café and a showroom in one. Once you sit down in one of the cosy designer seats, you can enjoy homemade paninis, tarte flambée or the best waffles in town – sweet, savoury or both.
Grindelhof 62, 20146 Hamburg
Soulfood vs. Superfood: Moki's Goodies
Moki's Goodies is the place to be for food bloggers and health junkies! Name any healthy and hip dish you can think of – from Acai Smoothie Bowls, avocado bread to energy balls – they have it. And it's all homemade and free of additives. Not only does this café serve delicious food, it's also quite stylish – the perfect Instagram photo is guaranteed. If this sounds like your cup of (healthy detox) tea, you should definitely try it!
Eppendorfer Weg 171, 20253 Hamburg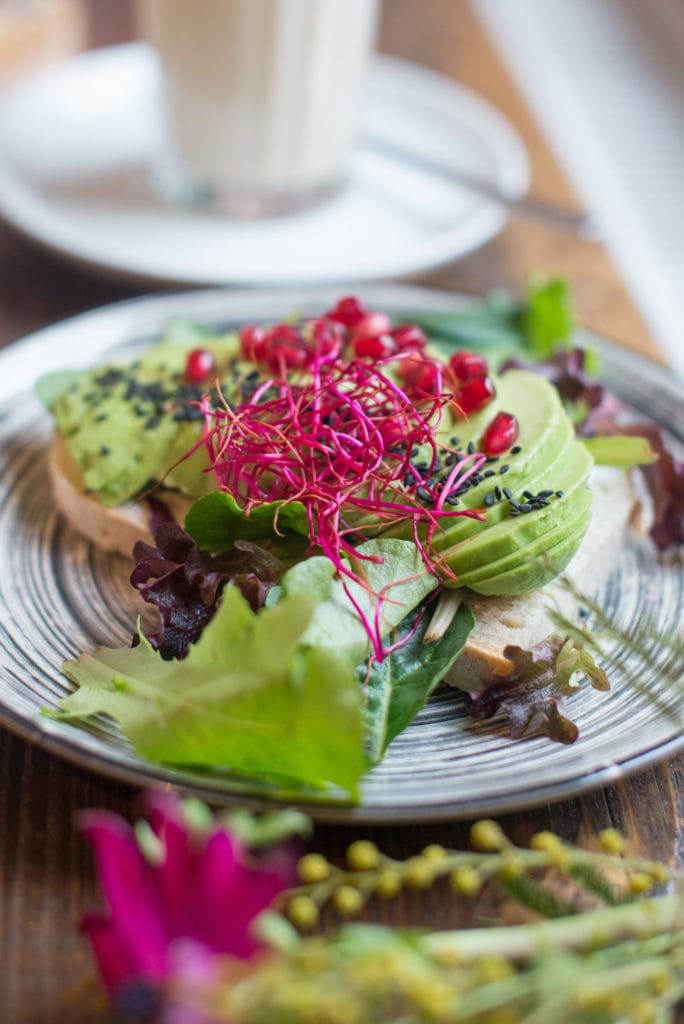 Quench Your Coffee Thirst: Torrefactum HafenCity
What do you need for the perfect coffee break? First of all, perfect coffee. Where do you get it? At Torrefactum, which can be found in three different locations across the city. We love the café in HafenCity close to the beautiful Lohsepark. The familiar aroma of roasting fills the air as you approach, with names like "Black Birdy" or "Belle Michelle" reflecting the personality of each blend. Most importantly, the coffee is amazing. You can even take some beans home with you for €2 to €3 per 100 grams.
Yokohamastraße 10, 20457 Hamburg
Grandma's Cake is the Best: Valentina's Backsalon
Valentina's Backsalon is a cosy café in Hamburg's Grindelviertel area. The in-house pastry chef from southern Germany gets a lot of support from local old folks who bake their signature cakes here according to their original recipes. It's a delicious way for them to make some pocket-money on the side. Guests can choose from four different cheesecakes: Valentina's cheesecake, cheesecake with homemade caramel icing, American white chocolate cheesecake and chocolate cheesecake. A place to unite and delight everyone with a sweet tooth.
Schlüterstrasse 79, 20146 Hamburg