The mineral baths in Bad Wiessee, on the western shore of Lake Tegernsee in Bavaria, are surrounded by beautiful alpine landscapes. It's a breathtaking place that appeals to all the senses.
When it comes to holistic well-being and health, Bad Wiessee has been at the forefront since 1910. But a lot has changed since the discovery of the highly effective healing springs in 1909. But a lot has changed since the discovery of the town's healing springs in 1909. The springs have now been renovated and the iodine-sulphur baths have been redesigned so that guests can continue to benefit from the healing spring waters, which sooth all the senses.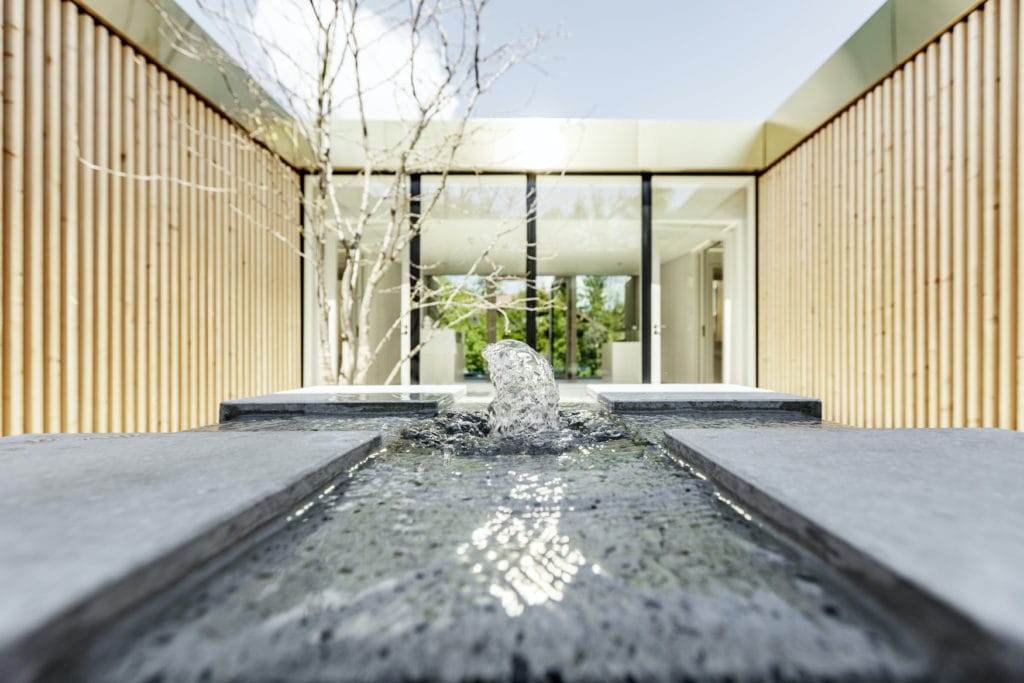 The design of the 1.200m² bathhouse was created by the North Italian architect, Matteo Thun. He is also responsible for The Fontenay hotel in Hamburg. As well as for the Bürgenstock Waldhotel on the shores of Lake Lucerne in Switzerland.
In his planning, the award-winning architect focused on a clear formal structural language that is both elegant and subtle at the same time. The new mineral baths at Bad Wiessee are now a place of peace, health and relaxation, giving the unique healing waters a modern and beautifully designed setting.
Wellness in Bavaria
Warm wood, large glass facades and lots of daylight await the visitors. Modern luxury, minimalist design. Right in the middle of it all, healing treatments with Germany's strongest iodine sulphur water have been taking place since 2020.
The 300.000-year-old healing water is extracted from a depth of 700 metres from the Queen Wilhelmina and Adrianus springs. This curative water contains an incomparably high concentration of both iodine, for a healthy metabolism, and anti-inflammatory and pain-relieving sulphur. Bathing in this water not only has a relaxing and deacidifying effect, it also tightens up the skin. A true fountain of youth, good for body and soul.
More information on treatments and prices can be found on the Website of the iodine-sulphur bath (German only).