A little pretzel on your ankle, Cologne's cathedral on your shoulder blade or Berlin's skyline above your elbow? If you want to wear a souvenir of your trip to Germany directly under your skin, there are a few things you should consider. From making an appointment to hygiene standards to choosing the tattoo studio itself, here are our tips if you want to get a tattoo in Germany.
Spontaneously planned
How awesome would it be to come home with a tattoo? Right? But outside the vacation bubble and far away from the gritty quarters of Hamburg or Berlin, that arrow-pierced heart might not look quite so cool. It might be a blessing then, that in Germany it's pretty difficult to get a tattoo on the spur of the moment. Depending on the fame or popularity of the tattoo artist, waiting times of up to 18 months are possible. Of course, there are also smaller studios that give short-term appointments or even offer walk-in tattoos.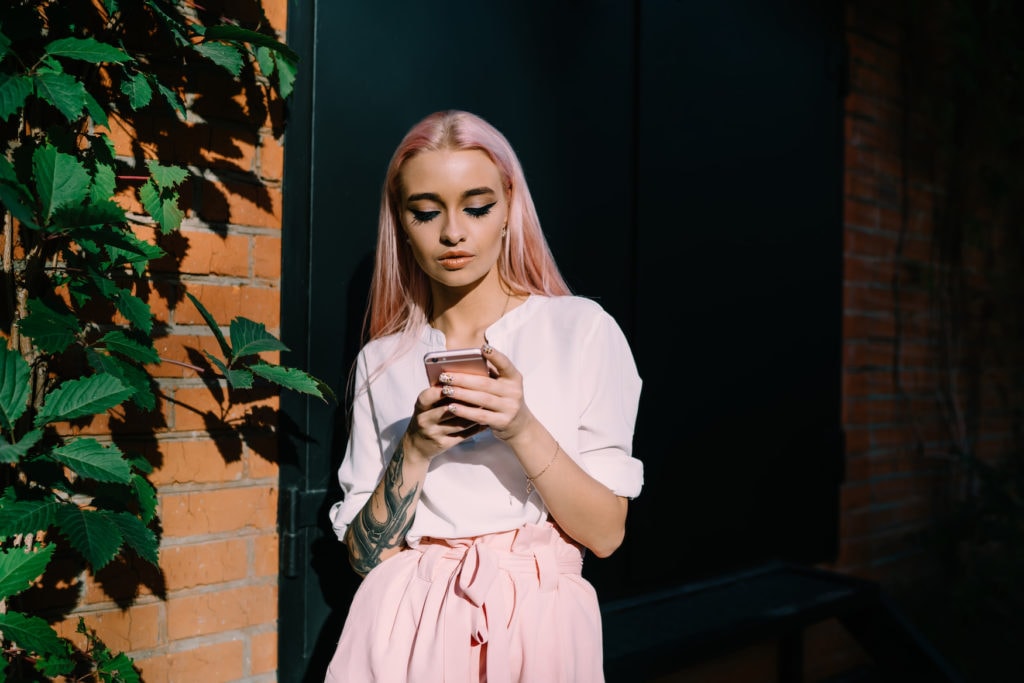 As a rule, however, the earlier bird catches the worm – or rather, the organized traveller gets the appointment. So our first tip: Inform yourself in good time and contact the tattoo studio as soon as you can.
In wind and weather…
You can get inked in all weathers, but those who choose to get a tattoo in the middle of summer should note one thing; sunbathing on Sylt or chilling on the Isar will be taboo for a while. And kite surfing in St. Peter-Ording will also out of the question. A fresh tattoo is, after all, a wound. No more and no less.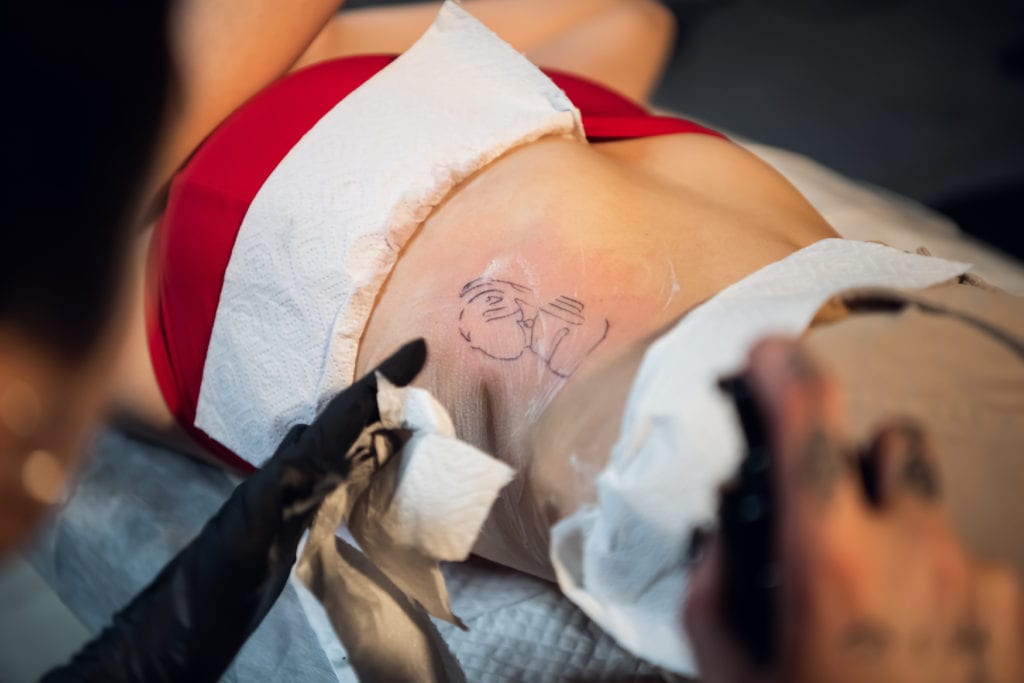 If you don't take care of it and don't consider the healing process, you'll endanger the final result. Therefore it's important to keep the tattooed body part in the shade. Sun worshippers and tan fanatics take note!
From head to toe
The question of the right place on your body to get a tattoo should not be underestimated, especially when travelling. On the one hand, because some parts of the body are better protected from the sun than others, and also because, depending on the type of trip and the time of travel, it can also be uncomfortable.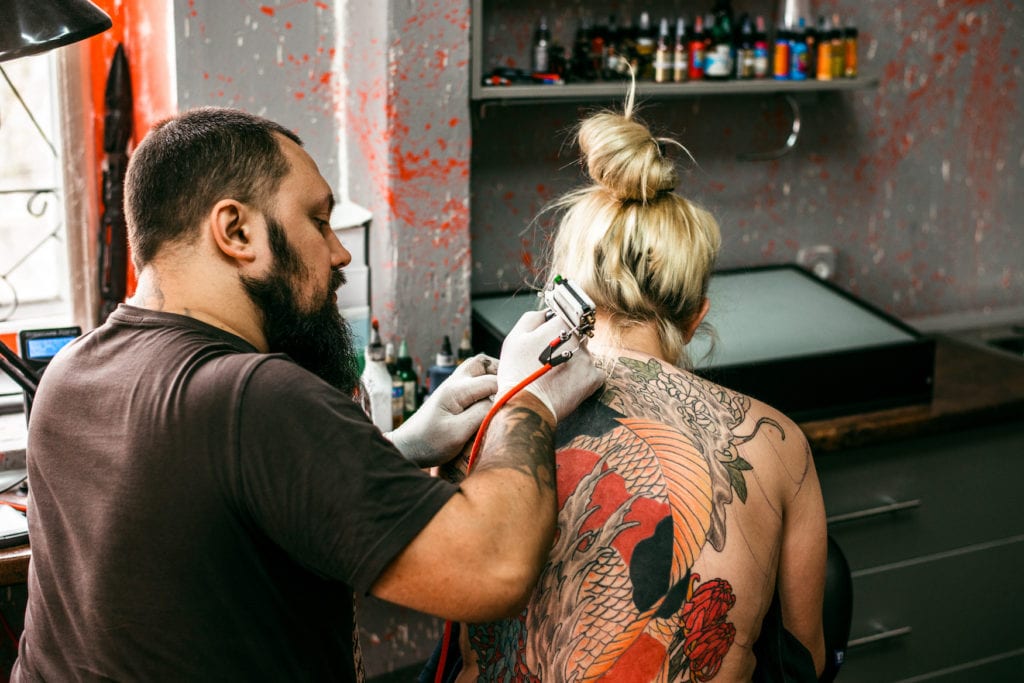 If you have a six-hour return trip in the car or even a long flight home ahead of you, you should carefully consider whether the back of your body is the right place. It's not very pleasant sitting on a new tattoo. But if you have already decided on getting some body art on your shoulder blade, you should schedule the tattoo appointment at the beginning of your vacation, if possible. That way, there'll be enough time to heal and you won't already be cursing your tattoo on the return trip home.
Where to do the tattoo?
So you know where on your body you want the ink, and you've sorted the timing. Now the only thing missing is the tattoo studio itself. Here, too, certain factors need consideration. Dingy biker dens or flickering neon lights are clichéd images from a past age. Nowadays, many tattoo studios impress with a minimalist, modern and almost elegant style. But they should also impress you with their hygiene standards!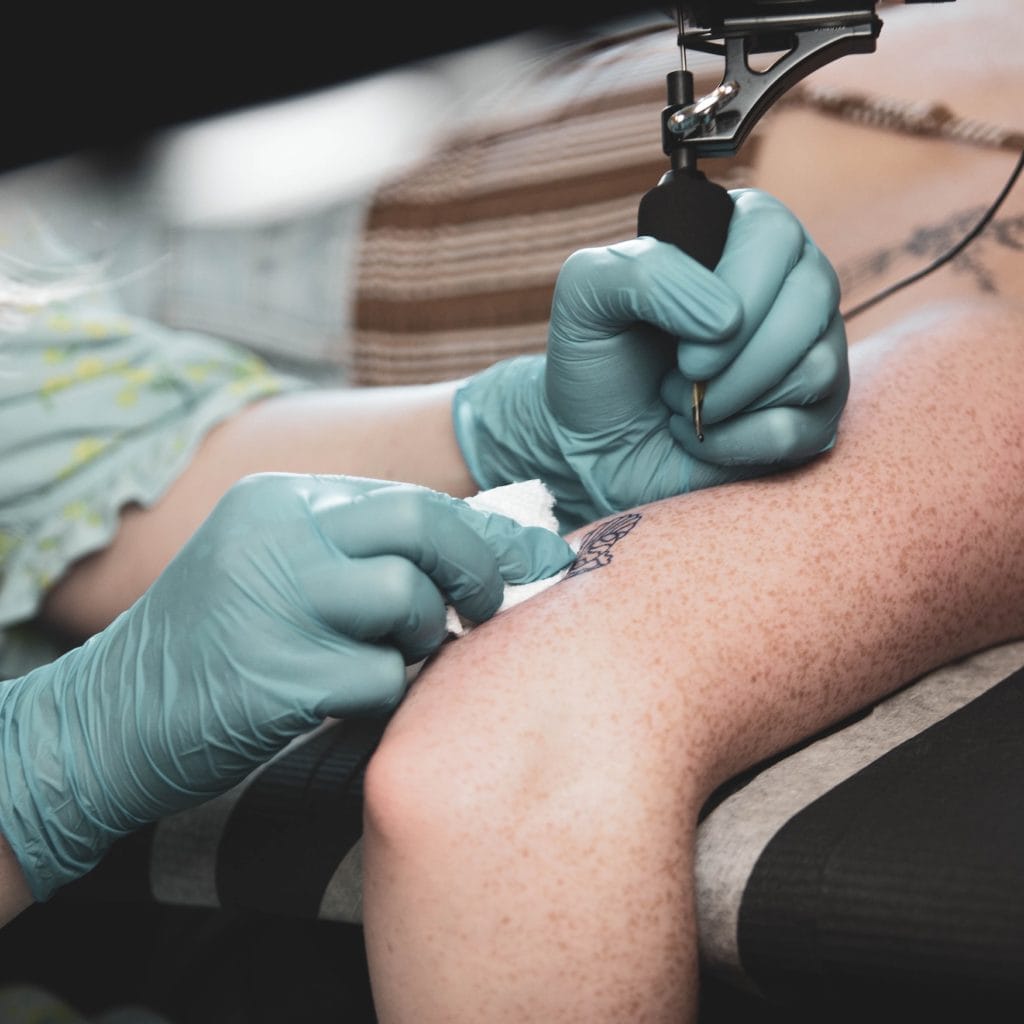 The United European Tattoo Artists e.V. has even written hygiene guidelines that set requirements for the workplace, the equipment, the process and the tattoo artist himself. So a new, sterile-packed needle and the wearing of disposable gloves are not signs that you've strayed into a doctor's office. And it might be a secondary element, but still important, is the feel-good factor. You should feel a certain amount of trust in the tattoo artist you've chosen. After all, he or she will be immortalizing themselves under your skin.
Good, better, best
Fineline, Dotwork, Watercolour or a different tattoo style: As we all know, taste is a personal decision, but skill is not. Our top list of tattoo studios and artists from around Germany.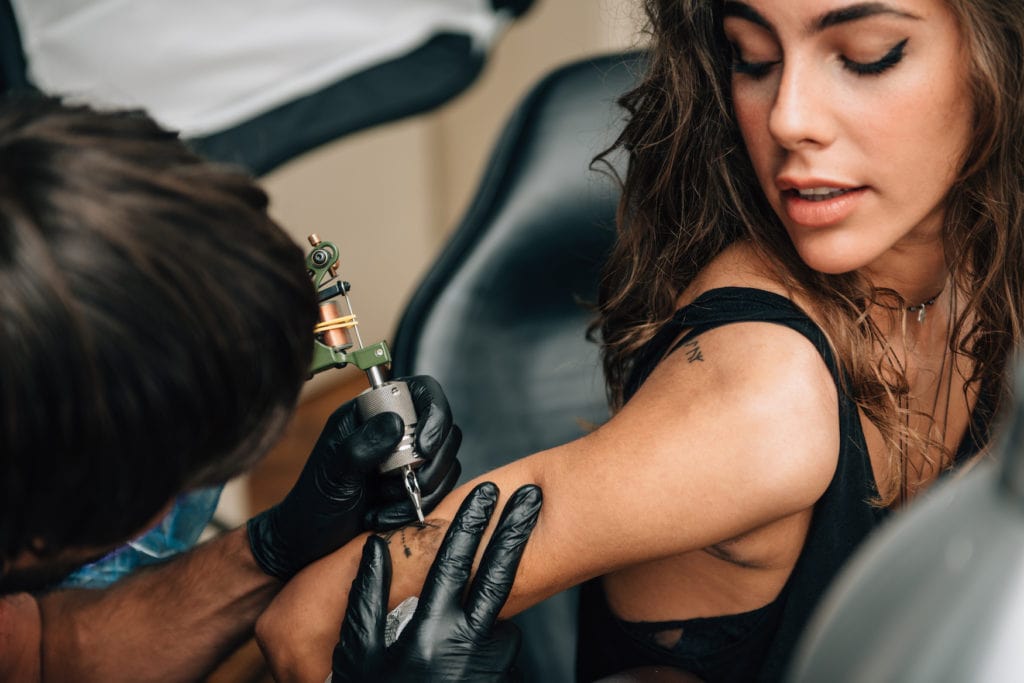 Way Up North
The oldest tattoo studio in Germany doesn't exactly have an original name. It's simply called "Die Älteste Tätowierstube Deutschlands". Which means "The Oldest Tattoo Parlour in Germany". Well, what you see is what you get. Since 1946, countless sailor and naval motifs have been created here. Lighthouses and anchors are still cool, but the professionals here are happier to offer one-off designs. Individuality and craftsmanship are what makes this place tick. If you don't mind having your own ideas discussed, adapted and sometimes even discarded, then head for this place in Hamburg's St. Pauli district. But you won't be able to just stagger from the area's famous bars to the studio after a wild night. Customers can expect to wait anything up to months for an appointment.
In the East
Of course, our choice for Eastern Germany is in Berlin. How could it be otherwise? In this city there are countless tattoo studios! Located in the trendy district of Neukölln, Unikat Berlin offers one-of-a-kind designs for all kinds of skin. As the name suggests, each tattoo here is a unique piece in itself. The style is abstract, expressionistic, contemporary. Alongside madame_unikat, special guest artists are regularly invited to the studio.  
In the West
A third eye on your arm or your hero on your thigh? No problem! In Zimmer 3 in Cologne, Boris Barsukow tattoos so precisely that each piece of work is almost like a photo… or a real eye. For those looking for something in the portrait or realistic styles, there is no better place to go.
Anything but real, on the other hand, is the "Nüsselmensch" from the "Nur liebe Menschen" studio. The artist, Wing Yin, from Düsseldorf invented this little peanut figure as a changeable tattoo motif.
She loves what you love and does what you do – or what you would like to do.
Smiles are guaranteed when you return home!
In the Deep South
Superheroes on the walls and also on the equipment: In the studio of Nerdymatch Ink, industrial and loft style meets with characters from the Marvel universe. The studio's murals seem to rub off on the crew, giving the artists true superpowers on the tattoo machine. If you're looking for a fineline piece of art, you definitely won't be disappointed here. It's also good to know that Nerdymatch Ink uses all-vegan ink and care products.
The quiet whirring of the tattoo machine, the smell of disinfectant and Vaseline, and the burning pain on the skin. What could be better when you're on vacation? For many, probably quite a lot… But anyone who has ever been under the tattooist's needle, will know exactly what we're talking about.