As a kid, my friends and I used to play around with the question "Which three items would you bring to a desert island?" I just preferred to picture the islands themselves. There is something undoubtedly fascinating about a piece of land fully surrounded by water. Thankfully, there is no need to travel far for that island feeling. Here in Germany, we have plenty of islands to discover in the North Sea and Baltic Sea.
Nordstrand: Let's stay connected
To be precise, Nordstrand is technically a peninsula because of its connection to the mainland. Its residents, however, still consider themselves islanders. Surrounded by the national park Wattenmeer in Schleswig-Holstein, Nordstrand is particularly popular with cyclists.
Insider tip: A coffee break at the patisserie Engelmühle. Rent one of the many holiday homes if you want to stay longer, e.g. to take a ferry over to Pellworm.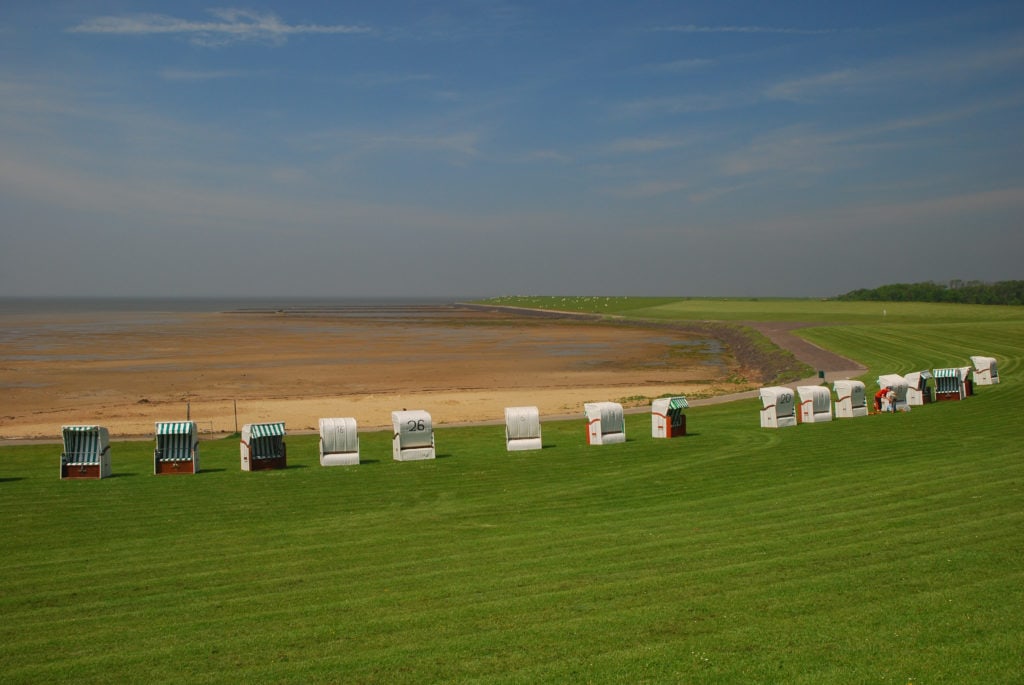 Pellworm: More sheep than grains of sand
Looking for some peace and quiet? Pellworm is your destination. Open countryside, a green coastline and more sheep than an insomniac could count in a whole night. The deck chairs and green spaces for sunbathing create a beach atmosphere, even without the sand.
Insider tip: Watch the fishing boats leave for crab fishing at the little harbour of Tammensiel. Or visit the old lighthouse, a popular wedding spot.
Amrum: Truly natural
Nature lovers look no further. A big part of the island is a nature reserve and besides impressive dunes, Amrum has one of the biggest beaches in Europe, called Kniepsand. It is perfect for long bike rides and hiking tours.
Sylt: There is two sides to everything
Widely known for its beautiful landscapes, Sylt has turned into a tourist hotspot over the years, leaving it very crowded at times. Insider recommendations for the best places to see and be seen are spread fast among the mainland's high society, who flock to the island on the weekends. Nonetheless Sylt is worth a visit, especially off-season. The artificial Hindenburgdamm causeway provides easy access to the island by car and train, to visit the numerous beaches, dunes, valleys and gourmet restaurants.
Insider tip: Rent a Sylt Loft for an overnight stay. The exclusive holiday apartments are very modern and stylish.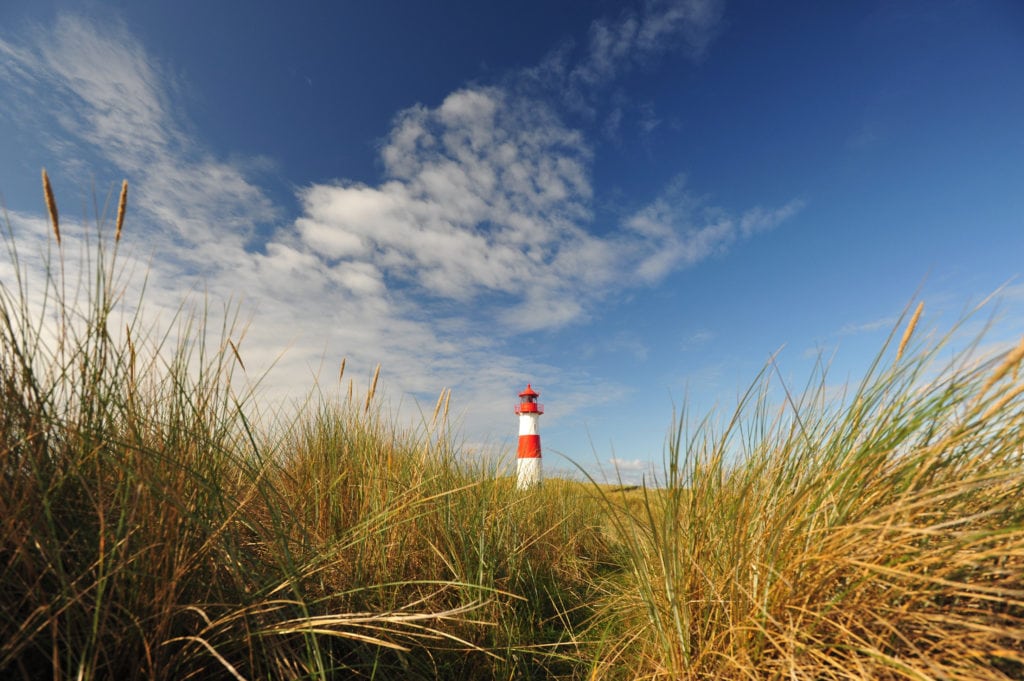 Föhr: The Frisian Caribbean
The urban and rural features of Föhr blend with its green swamplands, white beaches and a mild climate thanks to the gulf stream, making the island a popular holiday destination with families. Its lovely main town, Wyk, was founded in 1819 and is considered Schleswig-Holstein's first coastal resort in the North Sea.
Insider tip: Visit the museum Kunst der Westküste dedicated to the art of the sea and the coast.
Helgoland: See you later, grey seal
Germany's only deep-sea island is about 60km away from the mainland. Helgoland is mostly famous for its huge cliff called Lange Anna, its colourful lobster shacks (previously sheds and workshops) and the Lummencliff with its various bird species.
Insider tip: Between December and January the grey seals, Germany's largest predatory animal, give birth to their cubs. A very special event to witness.
Hamburger Hallig: A part-time island
In the middle of a nature reserve, Hamburger Hallig tidal island provides a full-on island experience on a part-time basis. The only "Hallig" in the North Sea accessible by bike, this unique place is completely cut off from the mainland once the tide comes in.
Insider tip: The restaurant Hallig Krog is a great spot to pass the time until the road is dry for a return to the coast.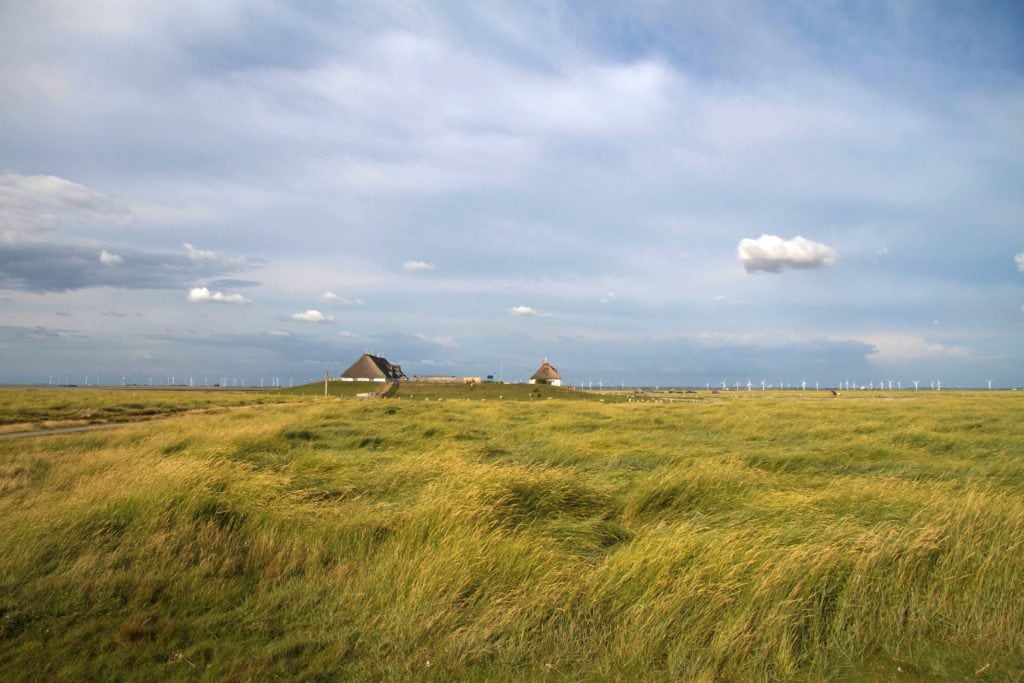 Fehmarn: Let's move it to the east side
The federal state of Schleswig-Holstein's only island in the Baltic Sea is a sunny paradise for lovers of water sports, cyclists and families. That special island flair sets in as soon as guests cross the Fehmarn-Sund bridge, leaving the mainland and its hectic pace behind.
Insider tip: Grab a space on one of the many benches in front of the Meereszentrum marine centre; a perfect spot for shark watching.