Which attractions are most popular with tourists? The German Tourism Board regularly asks international tourists to rate their personal highlights in Germany. This time, 13,000 people from around the world participated – and you will be surprised! Neither the Brandenburg Gate nor any other spot in the capital of Berlin was voted among the top 15 tourist attractions in Germany. But see for yourself…
#15: New Palace at Sanssouci Park in Potsdam
If you are heading to Berlin, make sure to visit nearby Potsdam as well. It seems to be more popular than ever before. The New Palace at Sanssouci Park is on this list for the top 15 sightseeing spots in Germany for the first time. The magnificent complex in rococo style is one of the most famous constructions of the House of Hohenzollern, a German royal dynasty. In 1990 the palace and its gardens were declared a UNESCO World Heritage site. The title is well deserved. 250 years of fantastic landscape design and the works of the numerous talented architects and sculptors all come together in Potsdam.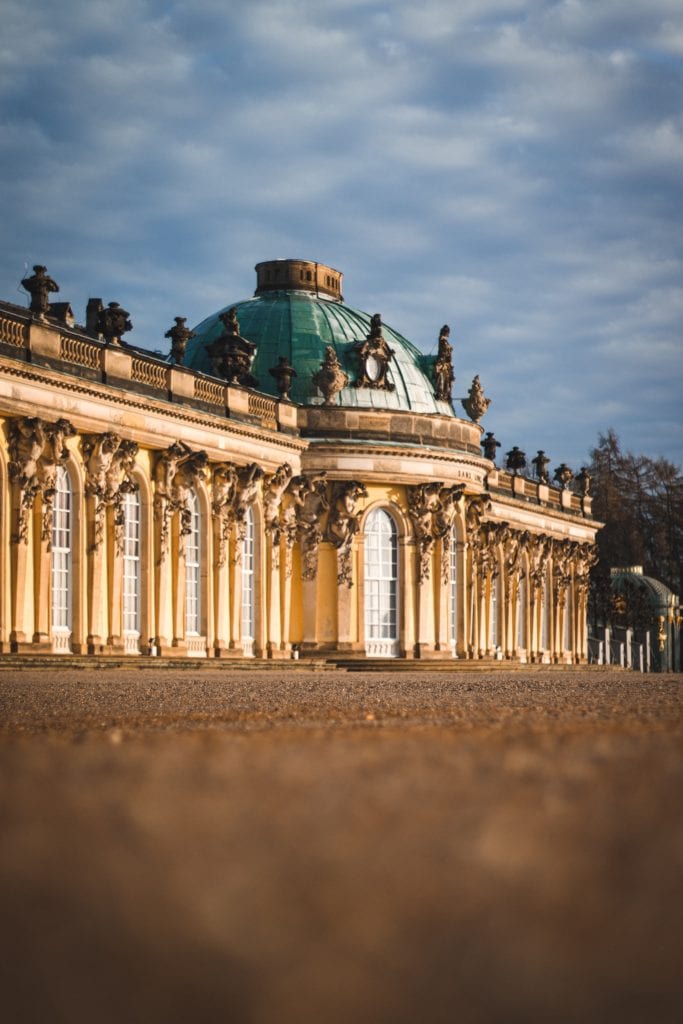 #14: Saxon Switzerland National Park
Our guess is that Instagram has helped this mystical park become so famous. The national park's landscape, known for its bizarre rock formations, lies south-east of Dresden on the banks of the River Elbe. Centuries ago, world-class artists like Caspar David Friedrich were already fascinated by the one-of-a-kind sandstone mountains in Saxony. They are now protected as a national park. Hikers and rock climbers in particular, have come to love this vast area, and now it seems that international guests have discovered this unique paradise as well.
#13: Mosel Valley
For our Dutch neighbours, Germany's oldest wine region is no secret anymore. They – together with other national and international visitors – come to the Mosel valley to try the famous wines. The Riesling, in particular, is excellent. But travellers don't just come for the grapes; this region is also famous for its attractive landscapes. The rivers Mosel, Saar and Ruwer wind their way through deep valleys. The valleys were already wine-growing regions for the Celts and Romans 2,000 years ago.
#12: Karls Erlebnisdorf
This "village of activities" started by selling strawberries and grew into five giant parks full of experiences centred around agriculture. Families love to visit these theme parks, featuring children's zoos, bouncy castles and rollercoasters – all with the rustic charm of the farm. The parks are spread across the states of Mecklenburg-West Pomerania, Schleswig-Holstein and Brandenburg – and are obviously now also popular with international visitors, as well as locals.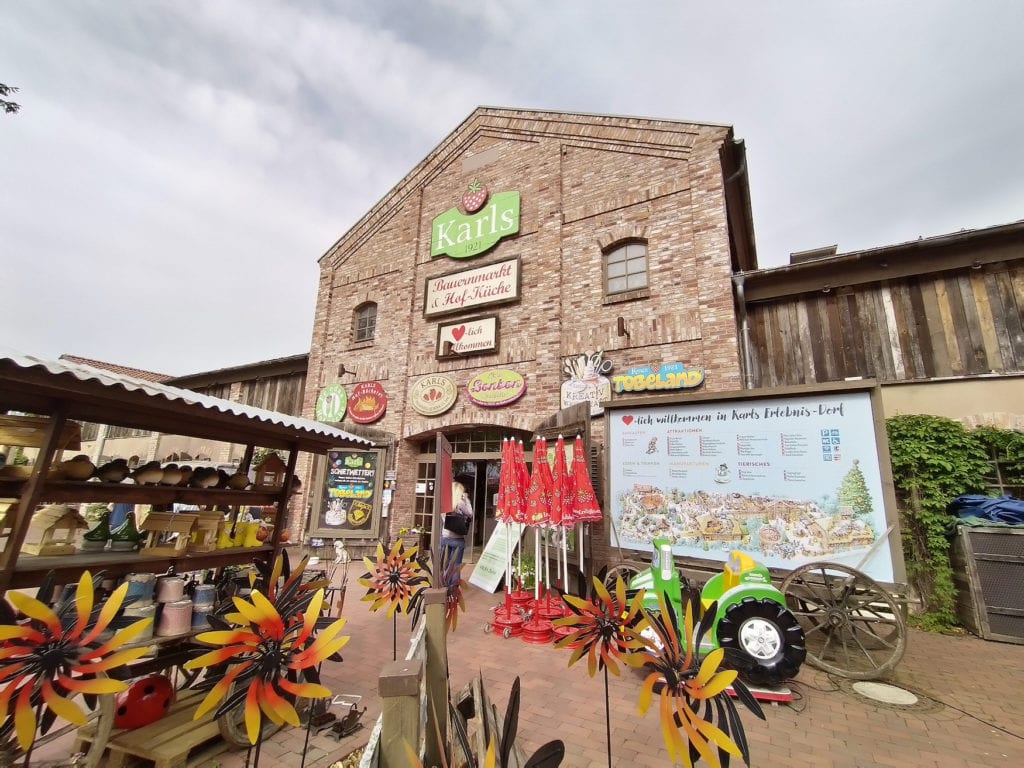 #11: Lake Constance
The region around Lake Constance is among Germany's most popular vacation spots. Europe's third biggest inland lake bordered by four countries awaits you with wonderful nature and cool cities. The most famous sightseeing spot is the flower-filled island of Mainau, with its splendid gardens and the baroque palace of the aristocratic Bernadotte family.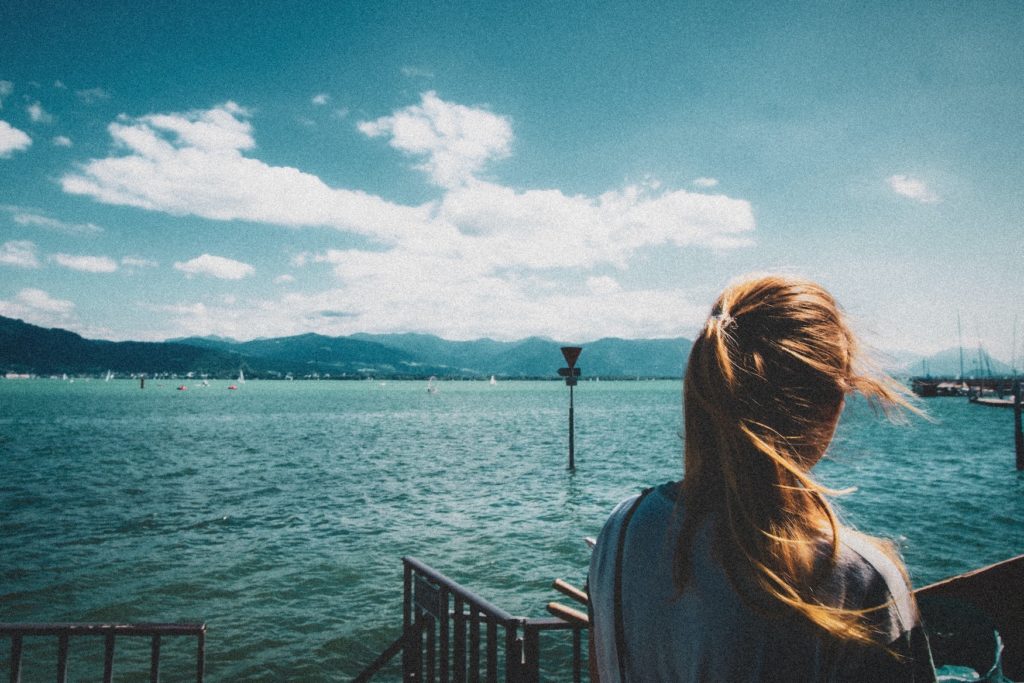 #10: Rügen
We have reached the top ten! And Rügen, Germany's largest island, is a true beauty, filled with inspiring sights, historic places and breath-taking chalk cliffs. Visitors love to ride on the steam-train known as "Rushing Roland", as well as visiting Prora, an architectural leftover from Germany's Nazi era.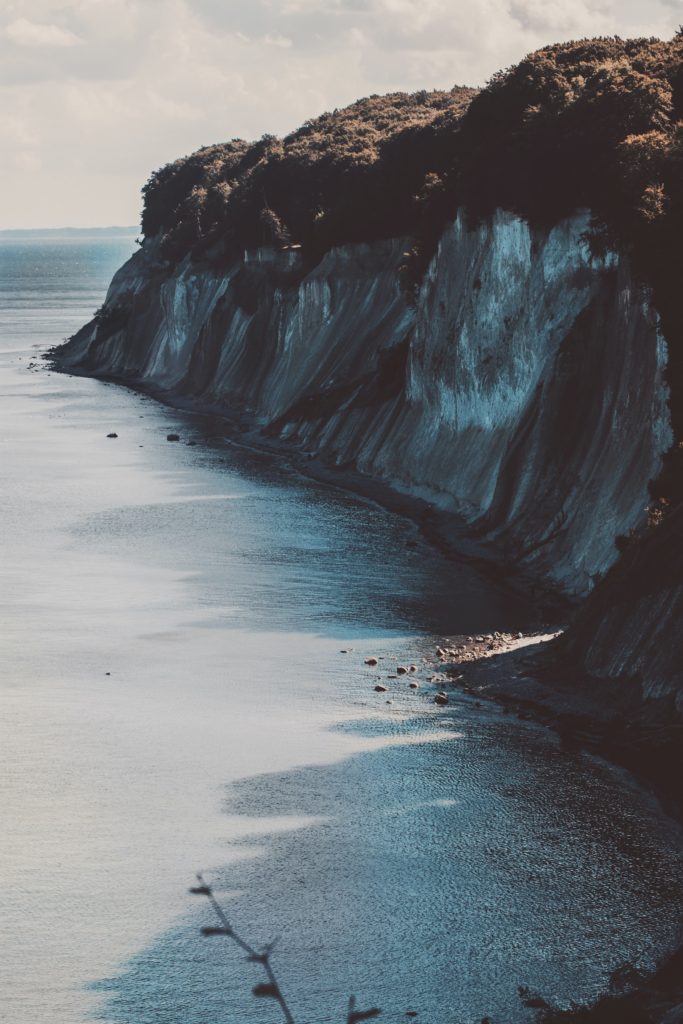 #9: National Park Black Forest
Deep forests and grand views across the Upper Rhine Rift make this 10,000-hectare protected area of the Black Forest one of Germany's most popular spots for visitors. The region's vibrant nature with its numerous hiking paths is a heaven for all lovers of the great outdoors. International visitors seem to love the Black Forest especially – and pushed it up four places in the rankings, compared to last time.
#8: Cologne Cathedral
This church opens hearts. And that's particularly true for the locals of Cologne. They simply love their cathedral. Since the 4th century, this spot has been home to a church, though the cathedral was not built until 1248. Today, this important Catholic Gothic cathedral is a UNESCO World Heritage site.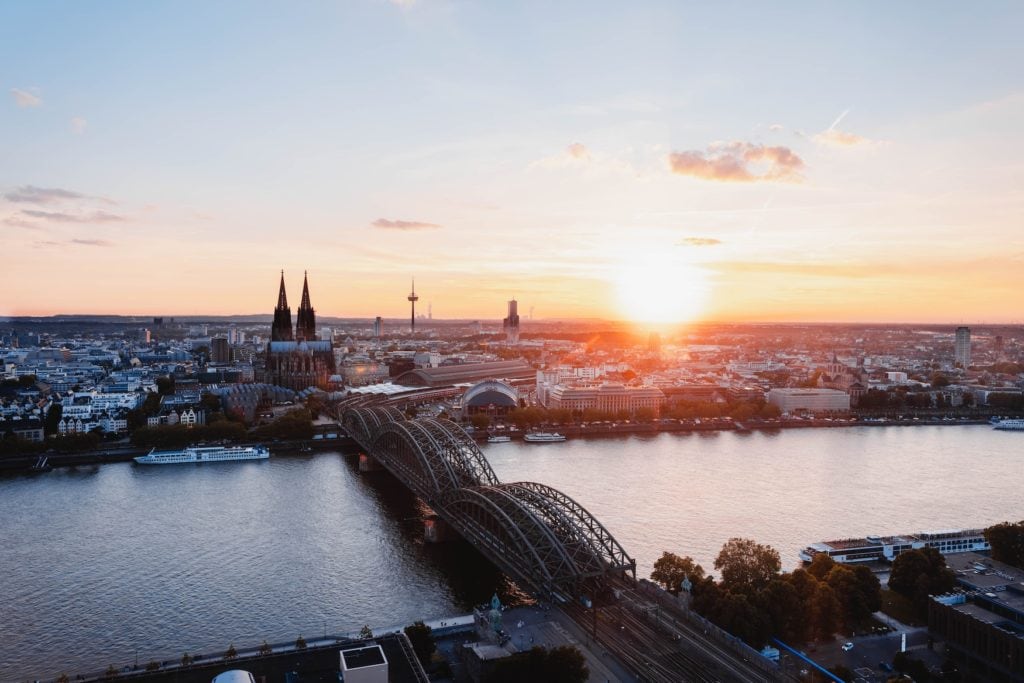 #7: Berchtesgarden and Lake Königssee
An absolute hotspot is the Bavarian National Park Berchtesgarden, which is also Germany's first and only alpine national park. The landscape is mind-blowing and can be discovered on myriad hiking paths, ranging from relaxed walks to real sporting challenges. But the walk is always worth it! The national park also features unique flora and fauna. Together with the beautiful lake Königssee, famous for its loud Alpine echo, the national park was ranked 7th place.
#6: The Romantic Road
This well-known German travel route, stretching 400 kilometres from the Main river all the way south to the Allgäu mountains, passes by many famous sights. Established in 1950, castles, ancient towns and beautiful landscapes are all connected on this one-of-a-kind road-trip route. The Romantic Road is a real favourite with foreign tourists, enamoured by the unforgettable snapshots of southern Germany the road offers. It's a route that will enchant anyone – not just lovebirds.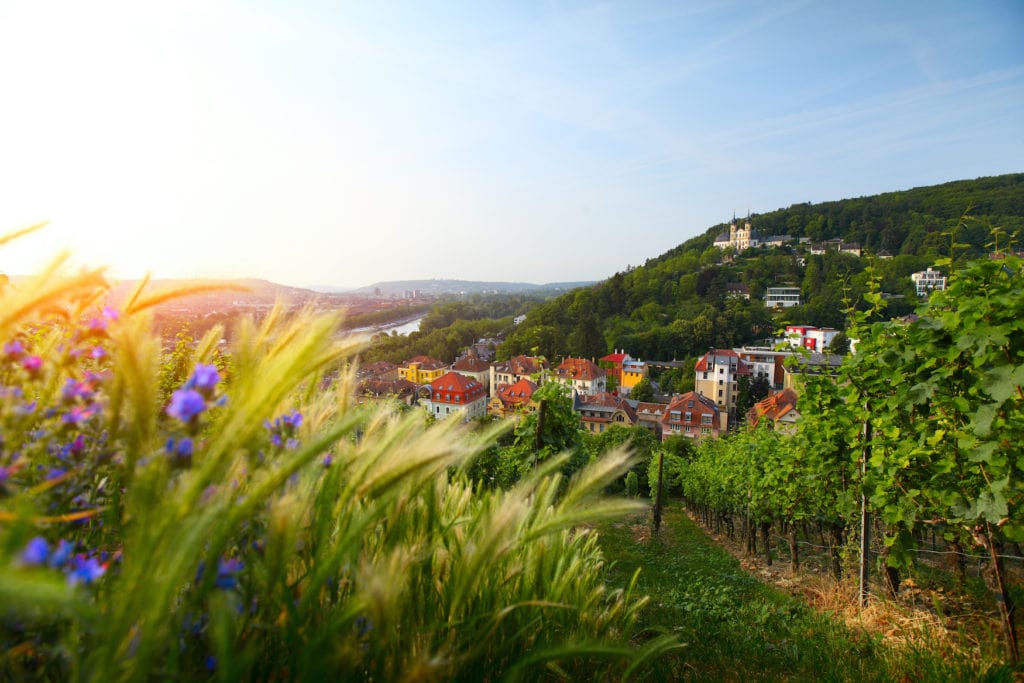 #5: Rothenburg ob der Tauber
Fans of medieval history simply must visit this small town in Bavaria. Situated on a hilltop and surrounded by ancient city walls, the old houses, cobble-stone squares, magical towers, wells and weir systems let you travel back in time. Every year, Rothenburg ob der Tauber ranks among Germany's most visited and well-loved places.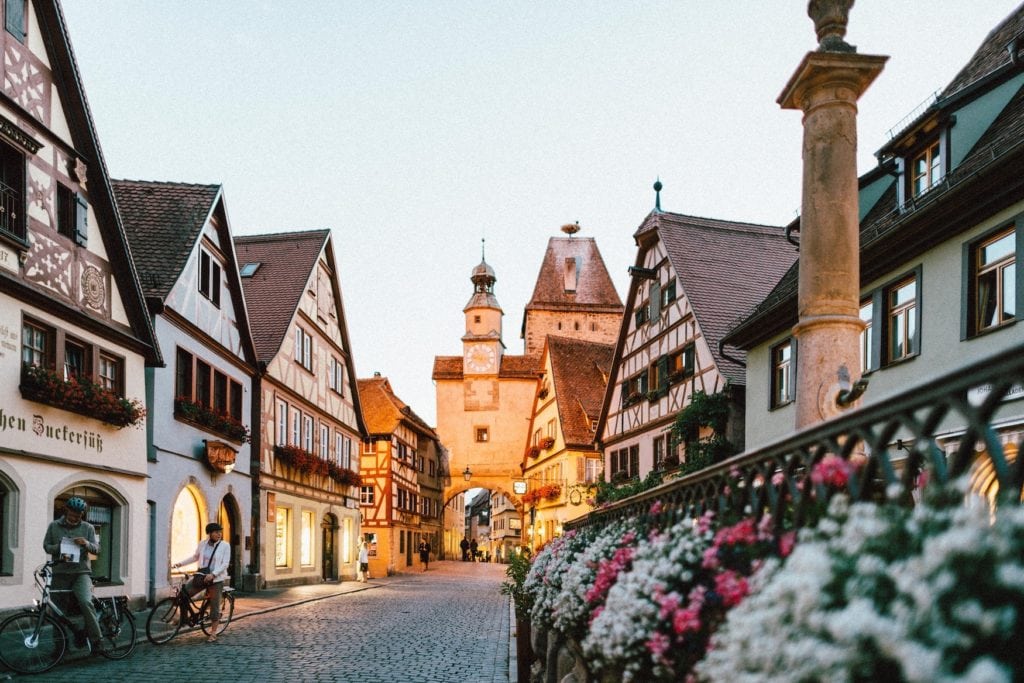 #4: Dresden
Surrounded by the River Elbe, Dresden is not just a picturesque city, but also known for its beautiful old quarter. International visitors ranked the restored area around the Church of Our Lady and the "Zwinger" complex fourth place on the list of Germany's most popular sightseeing spots.
#3: Neuschwanstein Castle
No other building embodies the popular stereotype of traditional German culture and architecture better than the Bavarian King Ludwig's castle near Füssen, right on Germany's southern border with Austria. It might come as a surprise to some that this sightseeing spot was not ranked number one, but this candidate for UNESCO World Heritage status hasn't done badly to gain third place. Regardless of its ranking on the list, for all visitors who visit Neuschwanstein Castle, its symbolism and majesty, along with the tragic history of its former owner, are simply fascinating.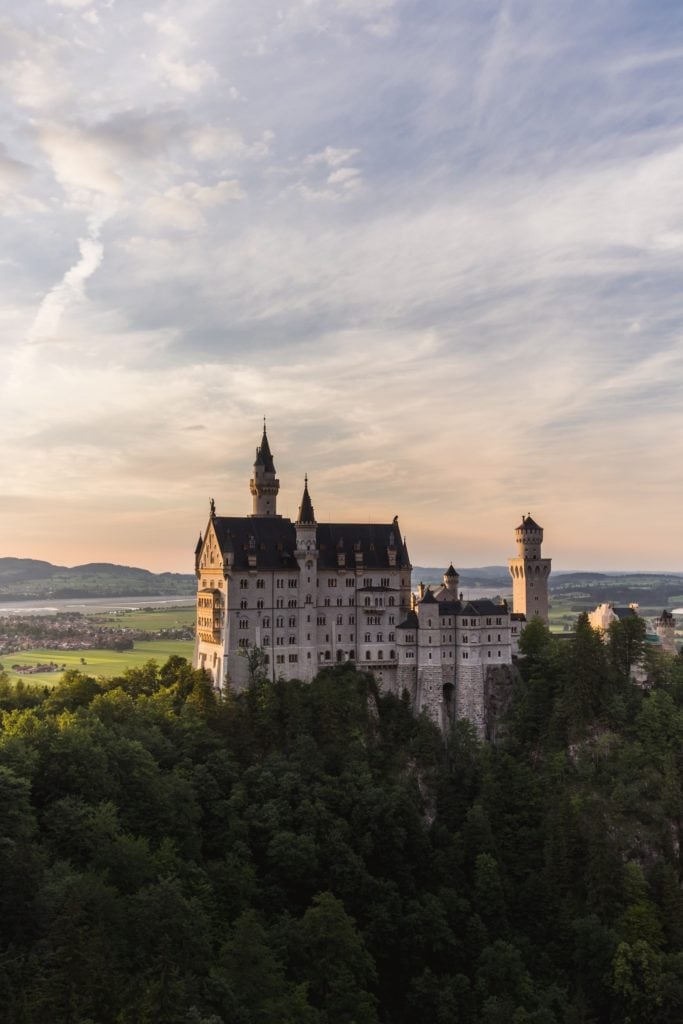 #2: Europa-Park Rust
The amusement park "Europa-Park Rust" lies in Germany's far south-west, between Freiburg im Breisgau and Offenburg, in one of the country's most sun-kissed regions. It's the largest theme park in the whole of German-speaking Europe, and is open all year around. No wonder it was ranked second place; there is no better day out for fans of fairground rides and rollercoasters. Whether you are looking for some family fun or serious adrenaline, Europa-Park Rust promises a tremendous time for young and old.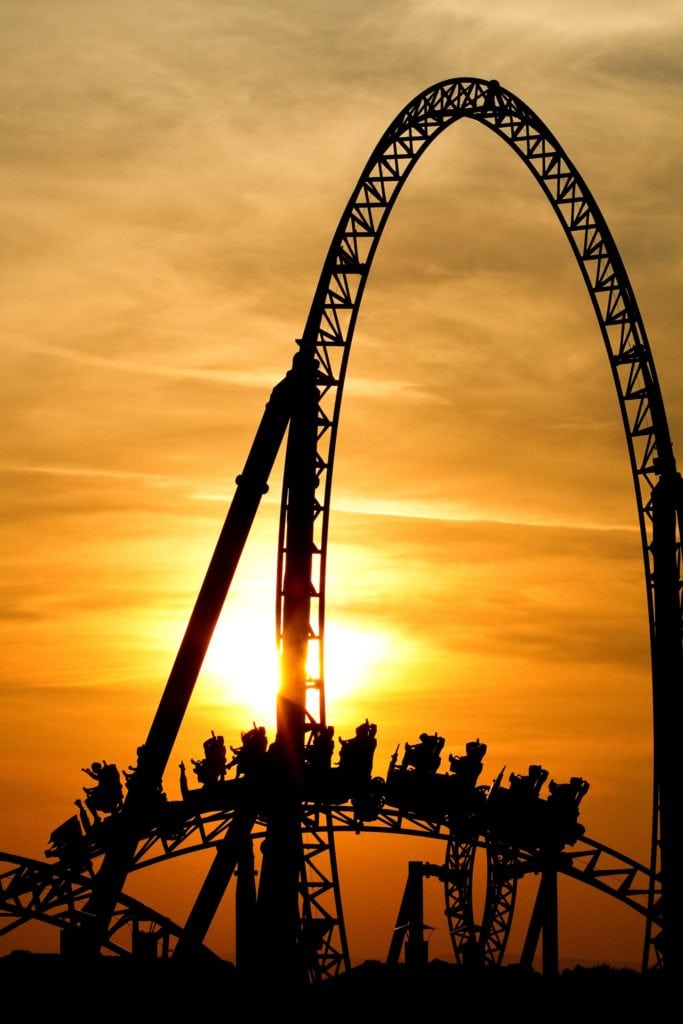 #1: Miniatur Wunderland Hamburg
What started out as a hobby for "Wunderland's" two founders, turned into the biggest model railway in the whole world. Visitors to this miniature wonderland embark on a lifelike journey across all kinds of landscapes and fantasy worlds. This incredible attraction seems to have left a lasting impression on visitors from abroad, who ranked this sight, in Hamburg's "Speicherstadt" district, Germany's most popular tourist attraction – for the third time in a row!