When we hear "Made in Germany", we usually think of cars and industrial machines. Yet there is another successful kind of German export that is internationally renowned and loved by many celebrities – German beauty products. From traditional brands to modern and organic skin care, these are the brands you should know about.
Power to the Water: Annemarie Börlind
The name might sound more Scandinavian than German, but the brand was founded in the Black Forest in 1959, and still presents itself as close to nature. The motto of co-founder, Annemarie Lindner, was:
What I can't eat, I won't put on my skin.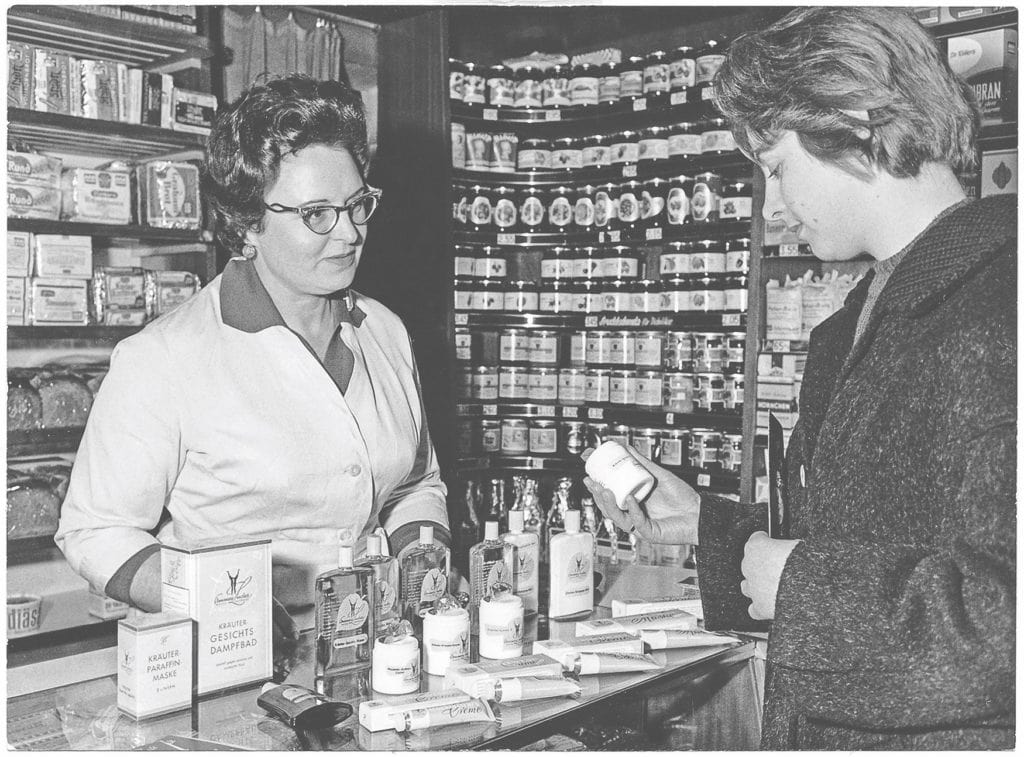 Indeed, her own skin problems led her to produce cosmetics to help herself and others. Today the company produces facial products, body care and make-up with purely natural ingredients, including water from the company's own well. What about the name? Börlind was created from the surname of Annemarie's first business partner at the time, Hermann Börner, and that of the couple Walter and Annemarie Lindner.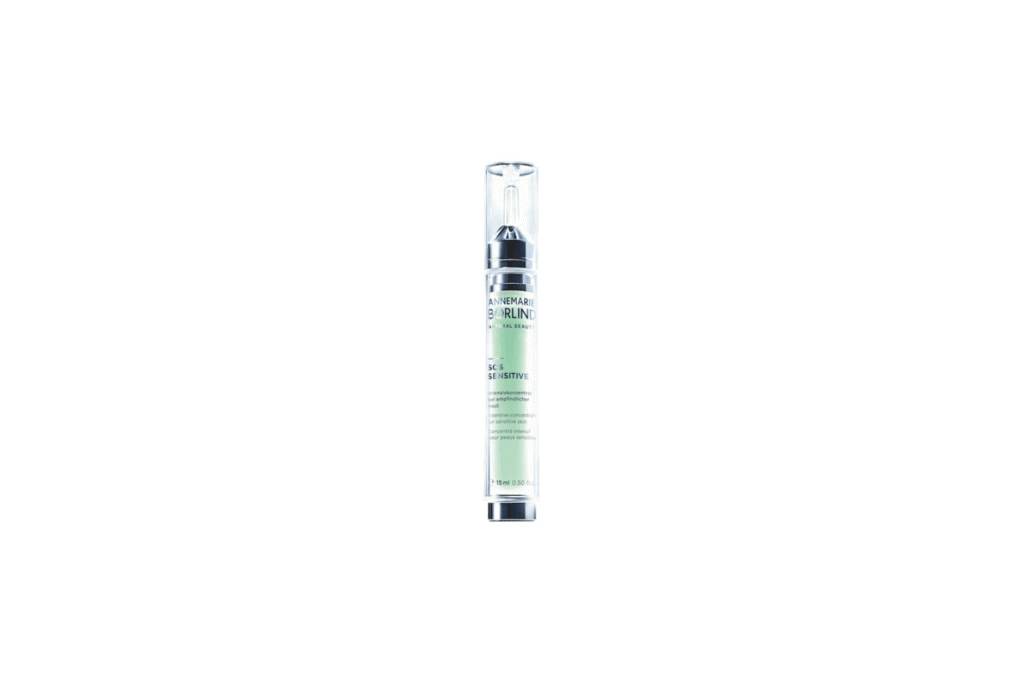 When your skin sends out an SOS, Annemarie Börlind's "Intensive Concentrate" is here to help. Balloon vine extract, blackcurrant seed oil and liquorice root instantly soothe the skin, reduces redness and provide an anti-inflammatory effect. "SOS Sensitive Intensive Concentrate for sensitive skin", 15 ml, around 40€.
Cosmetics for All: Artdeco
High-quality cosmetics at prices which every woman can afford; that was Helmut Baurecht's motivation to start the beauty label "Artdeco". The brand was created in 1985, in Karlsfeld near Munich, beginning with the launch of one of Baurecht's greatest successes: "The Tangible Beauty Box System", with which he achieved an international breakthrough after only two years (1987). Today, Artdeco is one of the most popular cosmetic brands in Germany, focussing on decorative cosmetics and nail care. The company is still family-run. The opaque Camouflage Make-up or Eyeshadow Base are special products that are particularly popular.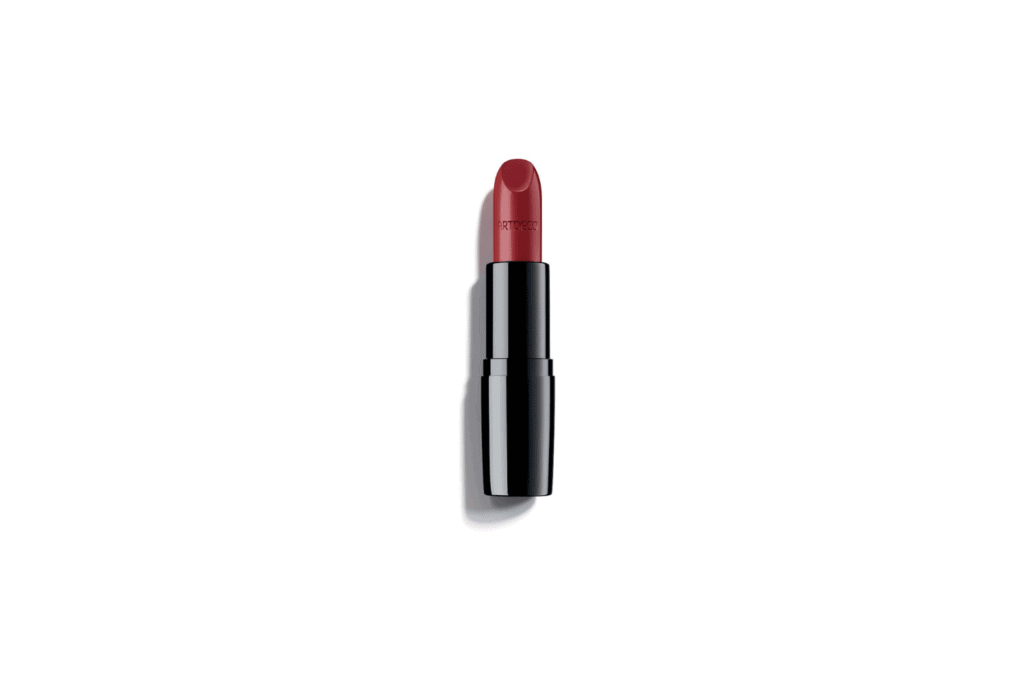 Everything in life should be that easy: The "Perfect Color Lipstick" by Artdeco not only feels light as a feather but can be applied evenly with ease. Hyaluronic acid and collagen smooth the lips to avoid and repair annoying creases. Around 13€.
Anything but a Drugstore Brand: Barbor
You can find their products in beauty institutes, spas, luxury hotels, cruise ships and onboard Emirates' Airbus A380. Barbor is not a drugstore brand, and it doesn't want to be. The upmarket creams, skin gels and concentrates are produced in Aachen, with the company now in its third generation. From the first idea to the finished product, it's all made in Germany. The R&D department is also based at Barbor's head office, supported by local science institutions and renowned universities.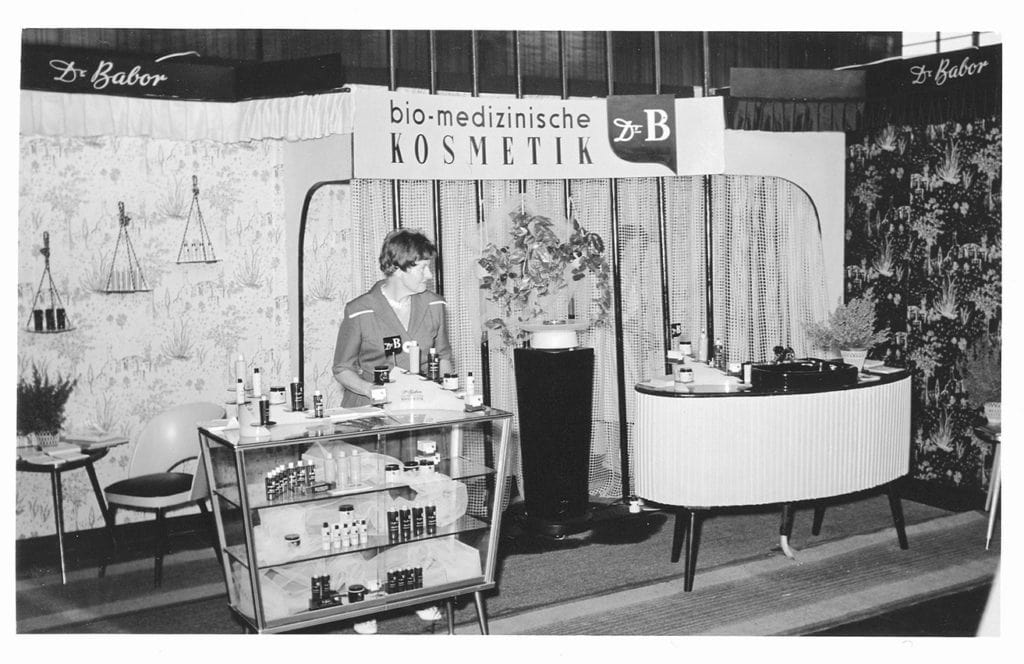 The company was founded by chemist, Dr. Michael Barbor, who chose the black rose as a logo. Shortly after founding the company, he sold it to pharmacist, Dr. Leo Vossen in 1956, whose family still owns the business today. Barbor is currently available in 70 countries around the world.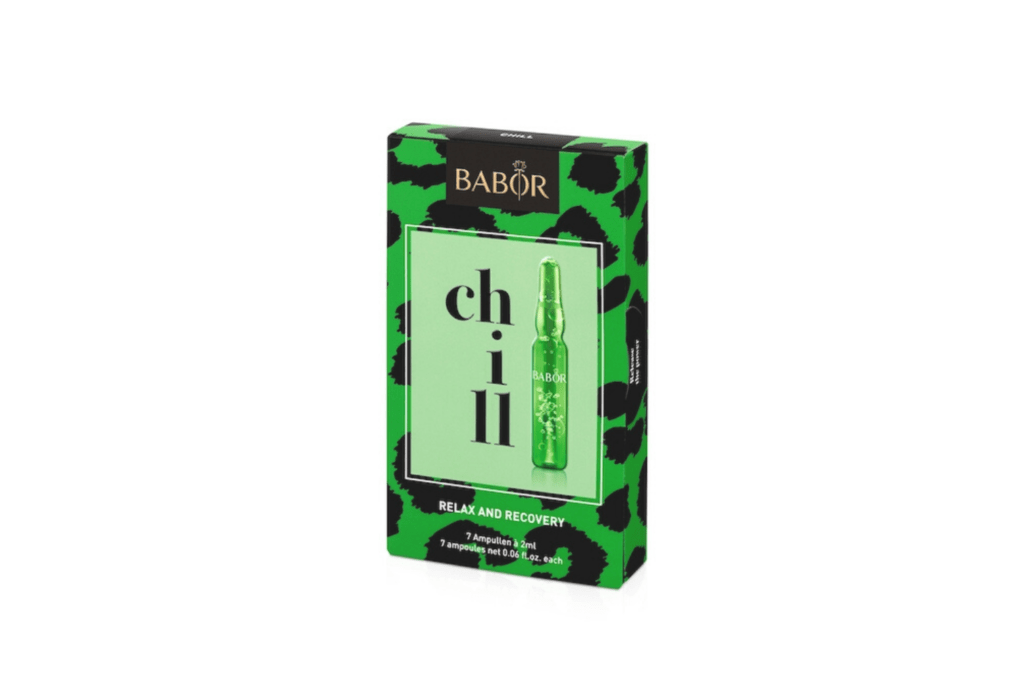 Relax, take it easy! Babor's "Ampoule Concentrate Chill" contains hemp oil, aloe vera, cactus and panthenol which soothe tired skin overnight, letting you wake-up with a fresh glow in the morning. No more stress for me, please! Seven ampoules, 2 ml, around 27€.
Well-Rounded: Nivea
If you think of Germany and cosmetics, the first thing that comes to mind is probably a blue round tin with white lettering: "Nivea Cream". There's no question about it, it is the world's most popular classic among skin creams, and at the same time, an absolute evergreen.
In 1911, in Hamburg-Eimsbüttel, the pharmacist and owner of Beiersdorf, Dr. Oskar Troplowitz, blended eucrite, water, oil, glycerine and citric acid to form a paste before refining it with the scent of lilies and roses. He put it in small aluminium tins and called it Nivea – meaning snow white, derived from the Latin word "Nix" for snow. The little tin developed into a cult cream and is a worldwide-sales hit still to this day. The Nivea range of skin care products continues to grow.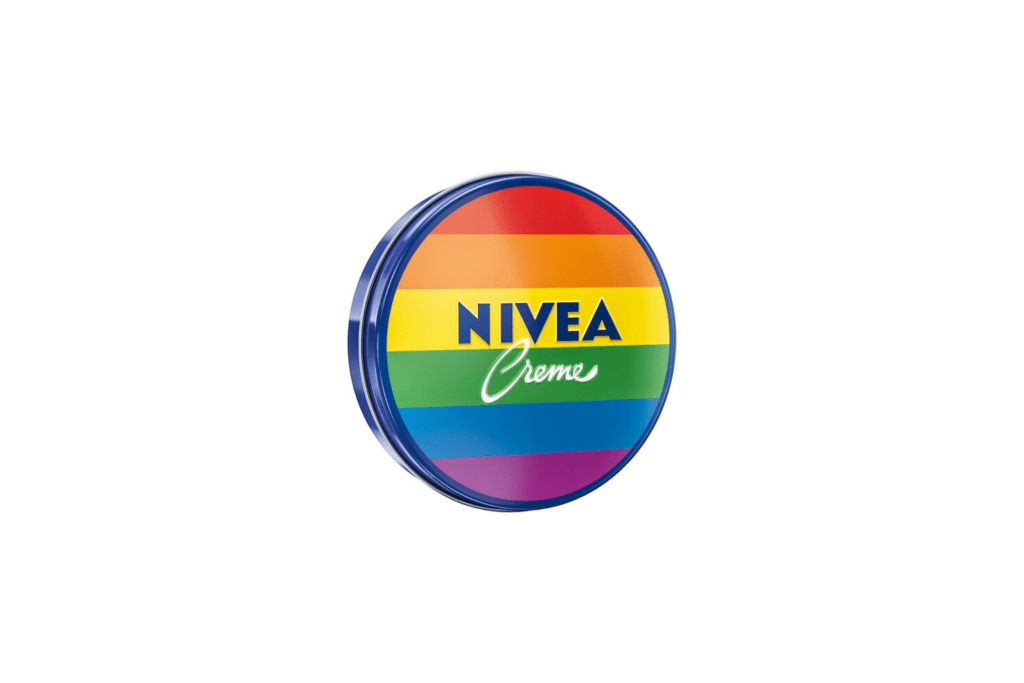 A little tin that goes with the spirit of the times: One of the current Nivea tin designs, with its rainbow pattern, stands for more togetherness, embracing the world's colour and diversity; elements which make the world beautiful. The cream is suitable for all skin types day and night, head to toe. 150 ml, around 3€.
Herbs for Health: Dr. Hauschka
When it comes to natural cosmetics, you can't miss Dr. Hauschka. The brand has made natural beauty socially acceptable and is one of the pioneers of its industry. Even today, most of the medicinal plants used for cosmetics thrive in the company's own herb garden.
Chemist and company founder, Dr. Rudolf Hauschka, first began producing natural medicines without preservative alcohol under the "WALA Remedies" brand in the 1930s. In the 1950s he decided to launch a face-care product under the same principles and brought co-founder, Elisabeth Sigmund, a pioneer in plant medicine and cosmetics on board. Even today, her grandmother's traditional cream recipes are still used as the basis for some of the company's products. Hollywood stars like Julia Roberts, Jennifer Aniston and Stella McCartney are avowed Dr. Hauschka supporters.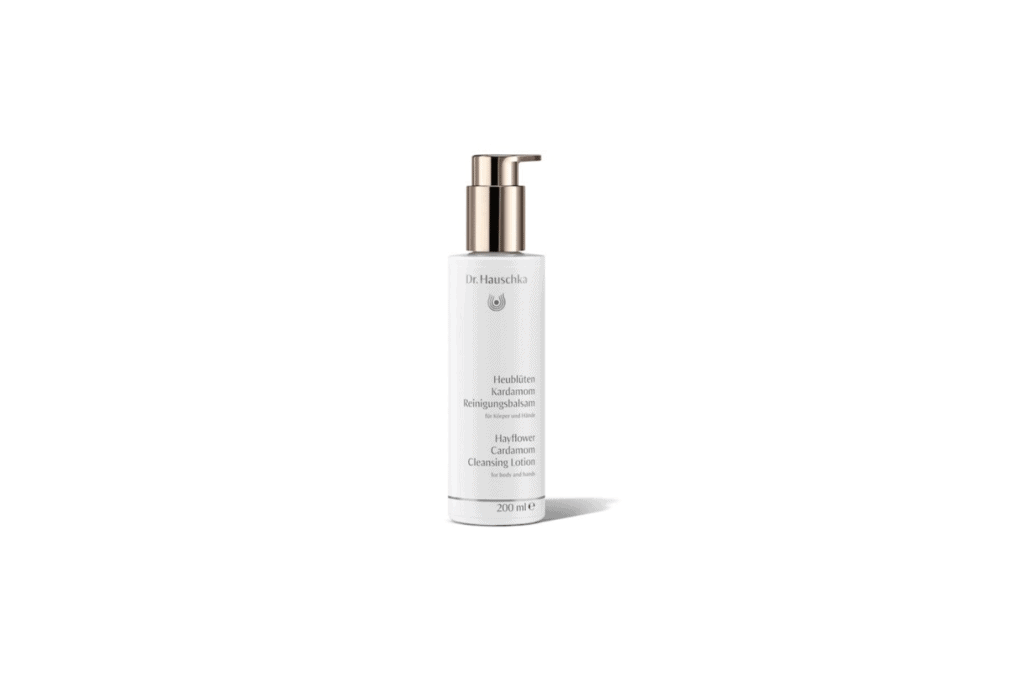 All in the green: With its fragrance of hay blossom and cardamom, Dr. Hauschka's "Cleansing Balm" brings nature into the bathroom. For body and hands, 200 ml, 25€.
The power of the Sea: La Mer
Many secrets still sleep under the sea. One of them was discovered by physiotherapist, Paul Gojny, by chance. On his mudflat walks in Cuxhaven in the far north of Germany, he always wondered about the people who covered themselves with sea silt. When he settled there as a physiotherapist, he remembered this and treated his patients with sea silt instead of volcanic "fango" mud, which can work wonders for rheumatic diseases, acne, neurodermatitis or psoriasis.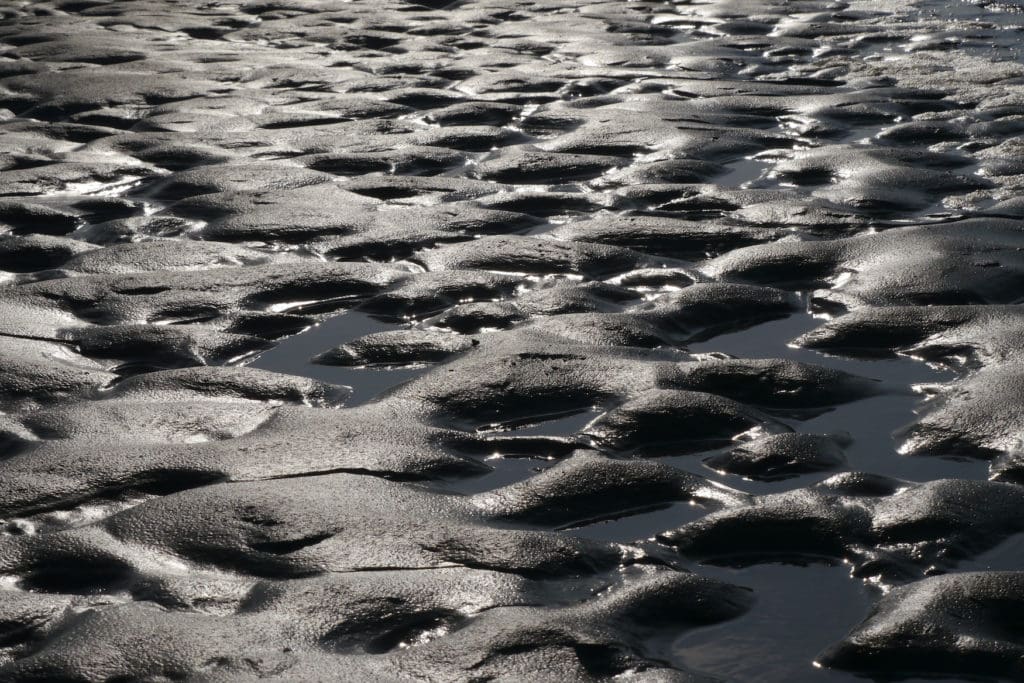 Convinced of its effectiveness, he founded his laboratory for sea cosmetics in 1981 to produce skin care products from the healing mud naming it "La Mer"; the sea. Gojny used a patented process to extract marine active ingredients from the sea silt. Today, the company's product range extends from head to toe. There is also a series for demanding skin, containing the maximum content of sea silt extract. The silt for La Mer products is still harvested today by hand in the Cuxhaven Wadden Sea.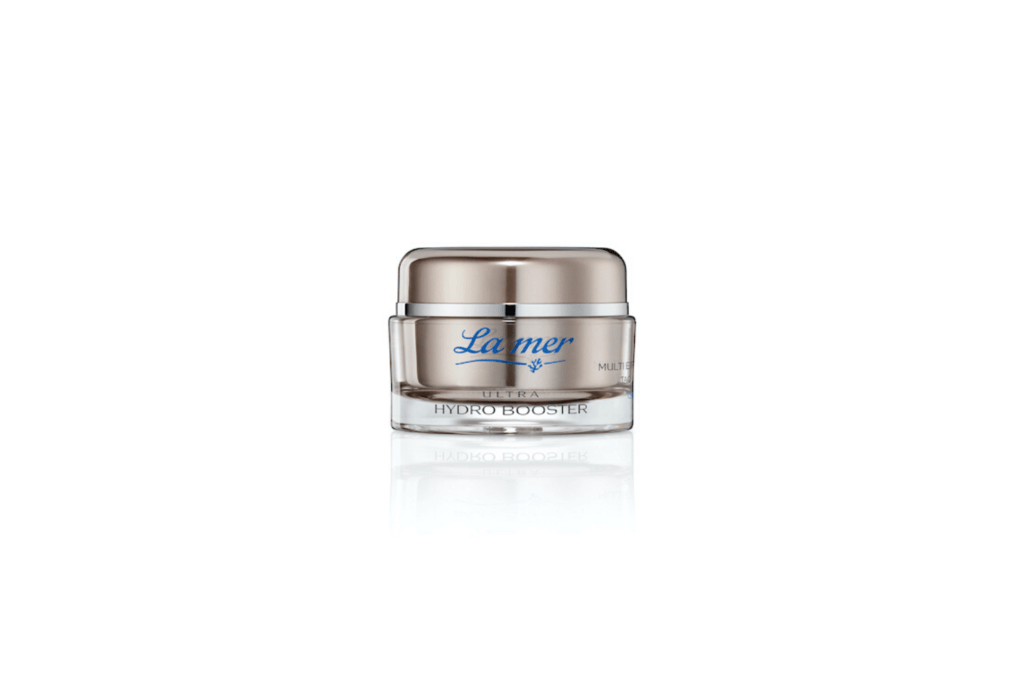 Using sea silt extract to fight skin aging: The day cream "Ultra Hydro Booster Multi Effect Cream" smells like a day at the sea and refills the skin's moisture depots. For dry skin, 50 ml, at 90€.
The King of the Ferns: Royal Fern
The Munich-based dermatologist, Dr. Timm Golüke, is the man behind the German brand "Royal Fern". Dr. Golüke has made a name for himself as a leading anti-aging expert. His products have a simple secret to their success: The royal fern.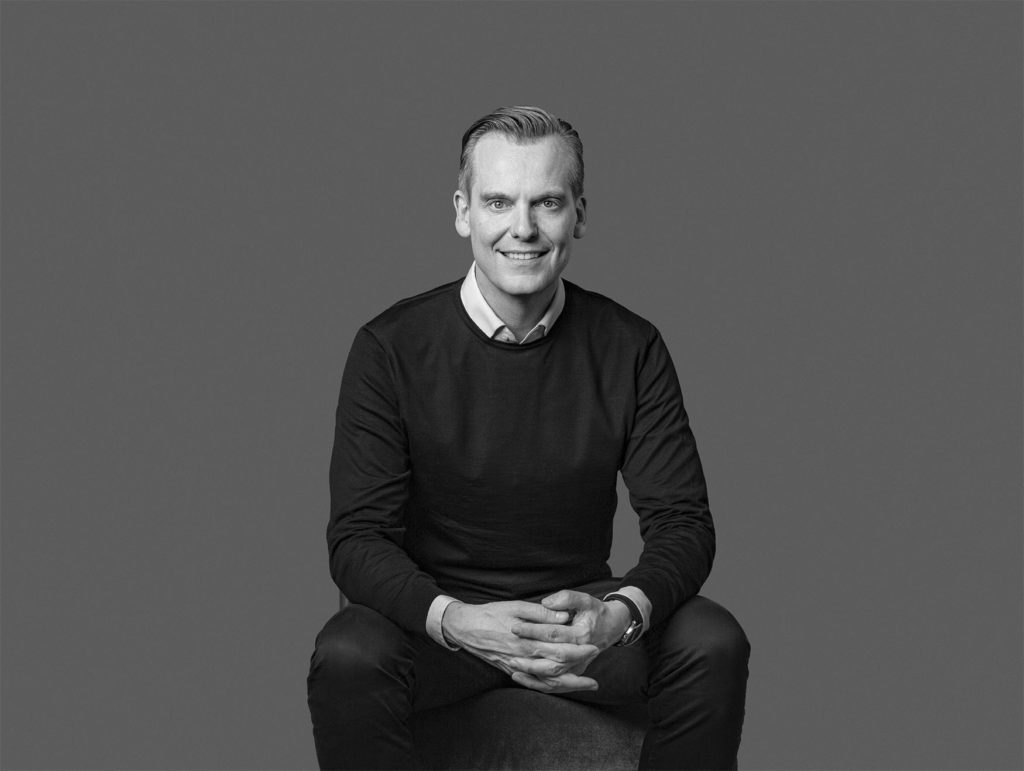 It is said to be a true fountain of youth thanks to the plant's specific anti-aging effects. The company's creams, serums and ampoules contain a patented Royal Fern Complex; highly concentrated plant antioxidants which are highly resistant to environmental influences. In addition, the fern extracts are said to stimulate the production of skin-tightening collagen and elastin in deeper skin layers, providing the skin with proven firming effects and long-lasting moisture. This is all thanks to the "royal" fern – an inconspicuous, ancient forest dweller with a great deal to offer!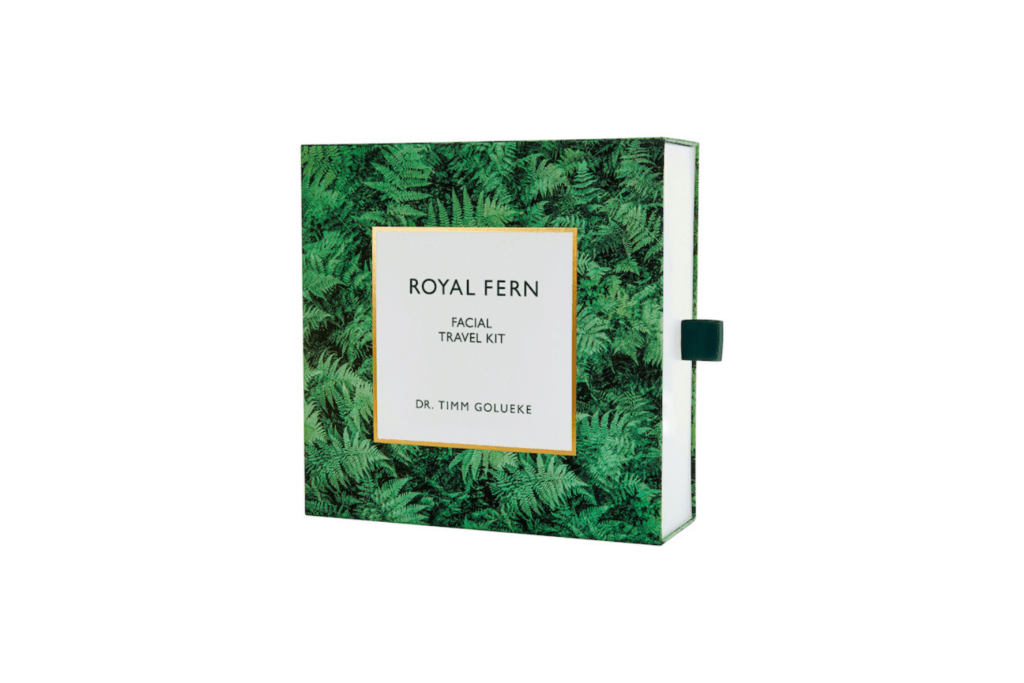 The well thought out "Facial Travel Kit" from Royal Fern makes traveling carefree and lets your skin glow, whether on the plane or at your holiday destination. "Travel Kit" with cleansing balm, mask, eye and day cream and two ampoules, 139€.
Stop the Water While Using Me
From the small Hamburg warehouse district out into the world, the products of "Stop The Water While Using Me" are not only attracting attention because of the unusual and long brand name, they have set themselves one goal: To protect, save and donate water. How? With biodegradable natural cosmetics based on natural essences and oils that are good for the environment, as well as the water cycle. The vegan body care products are produced exclusively in Germany and shipped worldwide from Hamburg. All products are refillable and when you buy them you automatically donate to the company's Good Water Projects.
The company is committed to helping people worldwide who have no access to clean drinking water and to counteracting water pollution. Care that is not only good for the body but also for the environment, with products that look cool in any bathroom.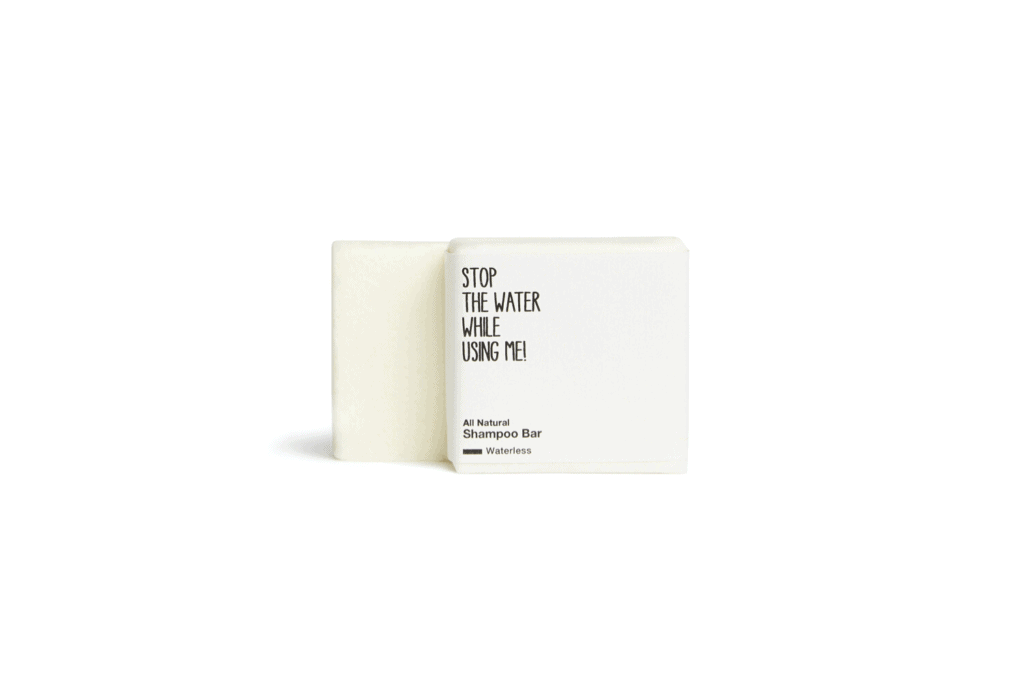 Heads up: Broccoli seed oil is considered a natural silicone substitute and ensures shiny hair, while bergamot oil has a skin-friendly and anti-inflammatory effect. All products of the Waterless line are handmade in Germany and are both vegan and biodegradable. "All Natural Shampoo Bar" from Stop the Water While Using Me, for 13€.
Berlin Hipness Meets Intuition: Und Gretel
What about Hansel? The name automatically brings to mind the fairy tale of the Brothers Grimm, "Hansel and Gretel". In the fairy tale, Gretel uses her intuition to rescue herself and Hansel from the clutches of the wicked witch. Berlin-based founders, Christina Roth and Stephanie Dettmann, intuitively made the right move at the right time by launching a luxury cosmetics brand, which is a great alternative to "evil" mainstream brands.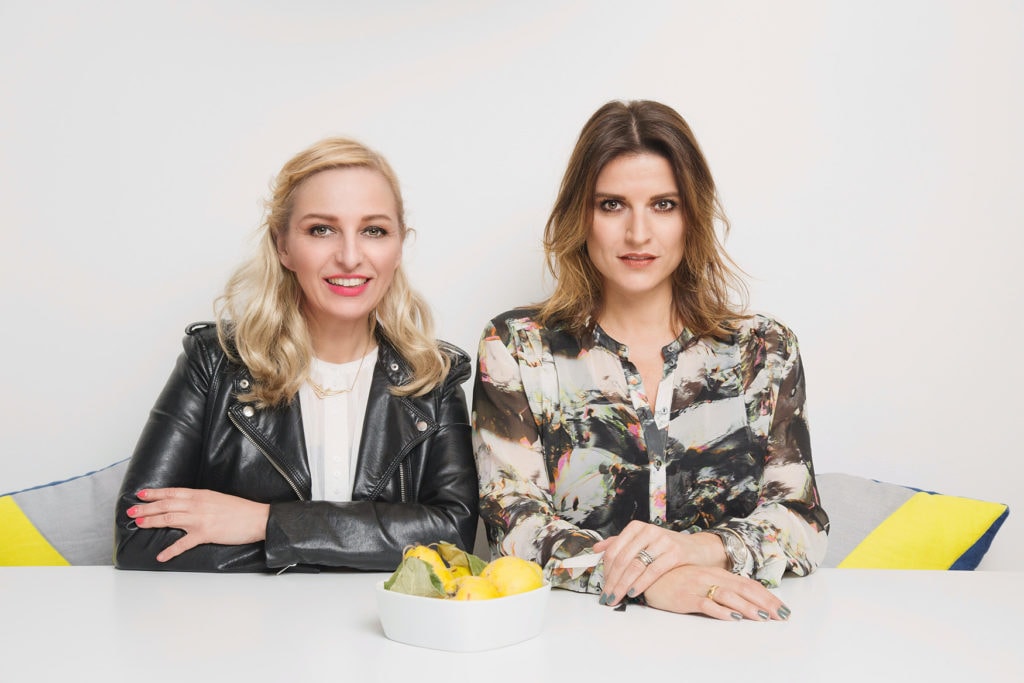 During her time as a make-up artist for international TV and movie productions, she noticed that only the products containing controversial ingredients and synthetic preservatives delivered in terms of colour intensity and durability. She was frequently approached by people who wanted to wear clean make-up with natural ingredients that still met their high standards. That's when the idea for "Und Gretel" was born. Product names like "Knutzen" (to push) or "Lieth" (light) are derived from Middle High German and the creative packaging reflects Berlin's colourful street style. Check out their intentionally reduced range at www.undgretel.com.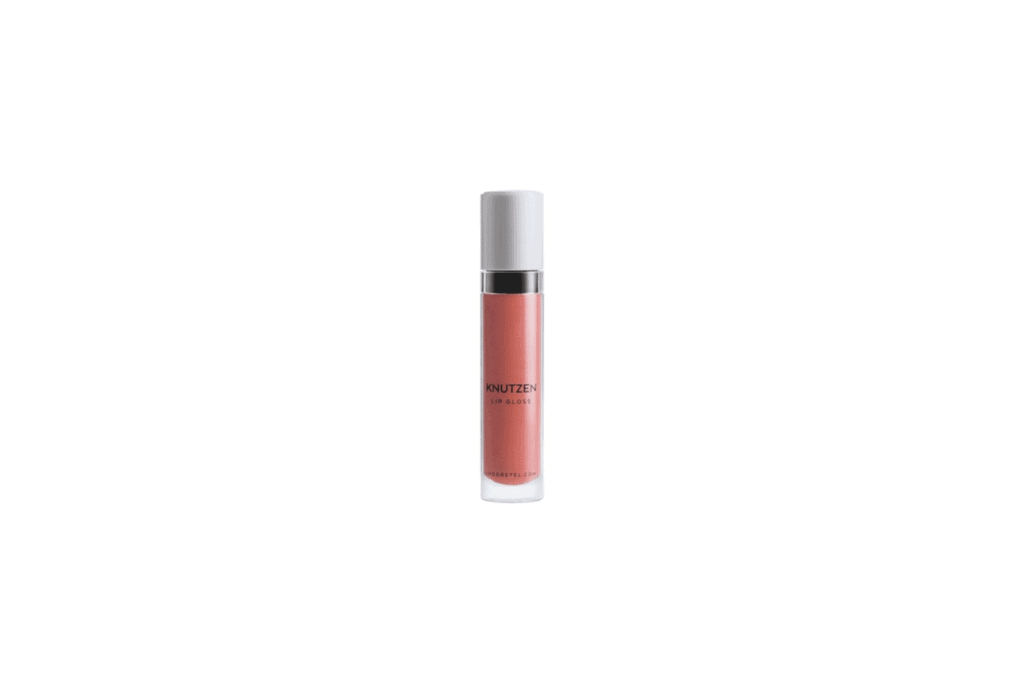 Their "Knutzen Lip Gloss" gives intense colour with a fresh citrus scent – cruelty-free and without microplastic. Shade: Apricot Shimmer. 6 ml, around 36€.