Who would have thought that flamingos could be found standing in the water in Germany? Or moose roaming over pastures and parrots squawking in the forests? Many once rare animal species are now making a comeback in Germany. The wolf has returned, grey seals are enjoying the sandbanks of Helgoland and even the white-tailed eagle, which was almost extinct, can be seen soaring in the sky…if you are lucky. Let us show you which wild animals you can observe where in Germany and how. Let's go on a little safari!
They're Here, the Rhea!
The Greater Rhea is a large flightless bird, originally native to South America. There is, however, also a wild population in northern Germany. Towards the end of the last century, three males and four females escaped near Lübeck. Capture proved to be impossible, so they rapidly reproduced in the wild. Don't be surprised if you meet one of the 600 ostrich-like birds that now roam in the floodplains of the River Wakenitz in Schleswig-Holstein.
Go, Flamingo, Go!
About an hour away from Münster lie the moorlands of the Zwillbrocker Venn; a paradise for birds. It is not only has the largest inland colony of black-headed gulls in Germany, with about 16,000 birds, it is also home to a bird we would normally expect to see in the Caribbean. Yet these wetlands on the Dutch-German border are the northernmost breeding ground for flamingos in the world. The population is familial and numbers about 40 animals. While the gulls can be found year-round in the Zwillbrocker Venn, the flamingos move to south-western Holland during the winter months.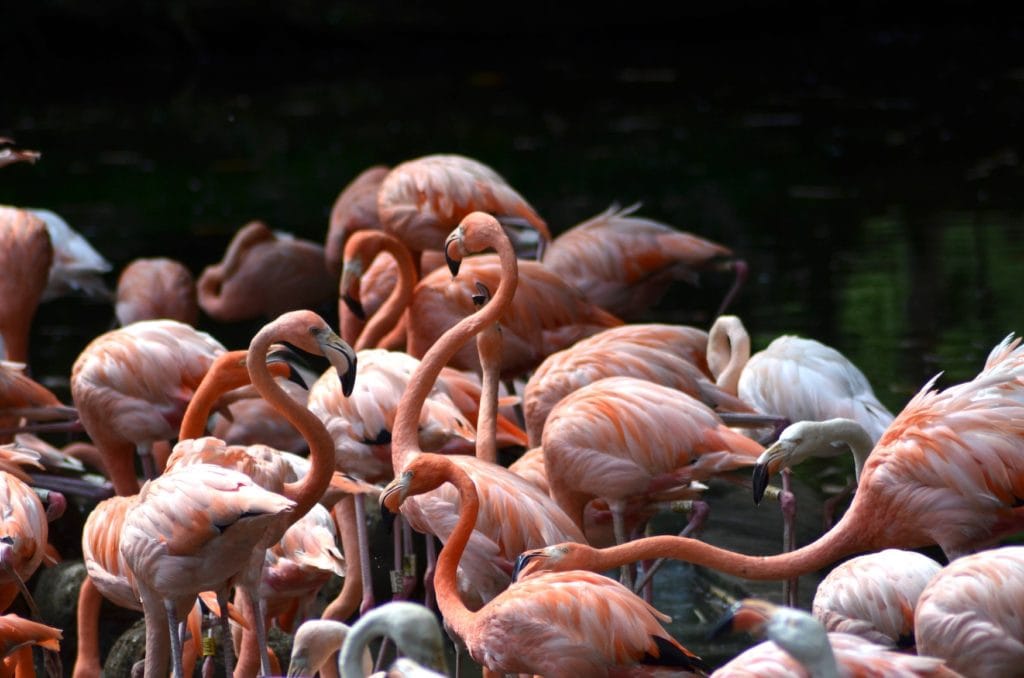 Attention, Wild Ponies!
Very close to the flamingos there is another wildlife sensation: the Dülmen wild pony. This breed is Germany's only native breed of pony, and lives mainly in Dülmen in Westphalia, in the Merfelder Bruch nature reserve, over an area of about 350 hectares. About 300 to 400 ponies live in the enclosed area, largely unaffected by humans. The last herd of wild ponies in Europe can also be visited, but only on weekends. From Monday to Friday, the animals enjoy the peace and quiet.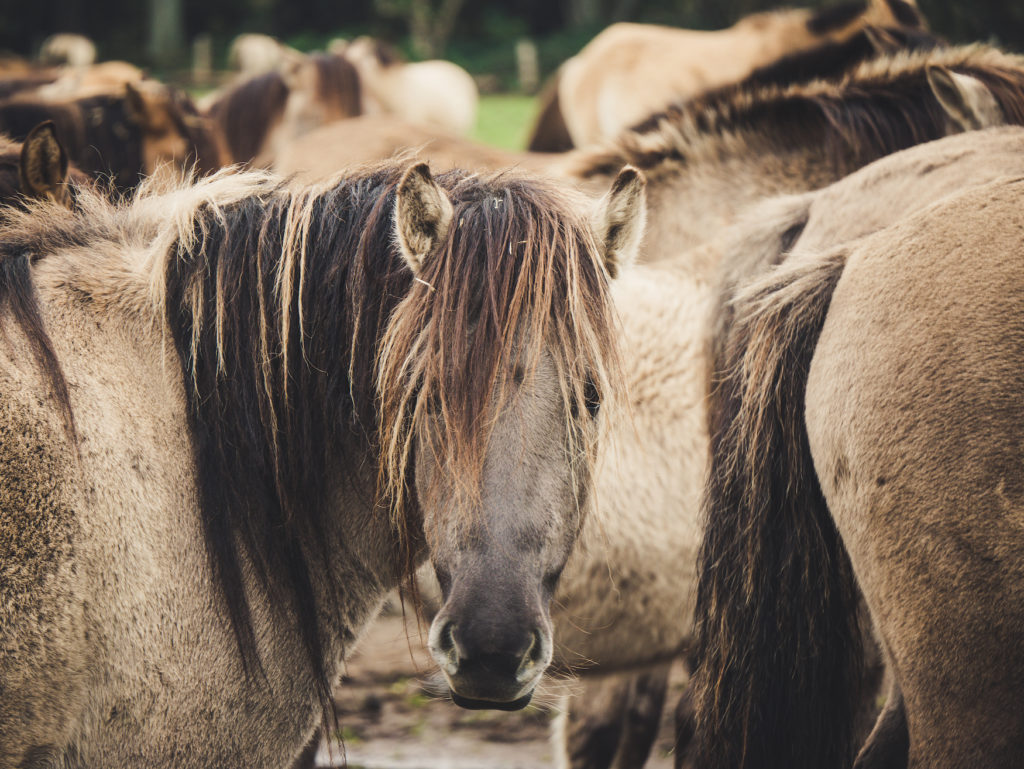 Bravo, it's Bison!
Can that be real? In the Rothaargebirge, a low mountain range between North Rhine-Westphalia and Hesse, free-roaming bison can be found grazing; a unique sight in all of Western Europe. Thanks to a species conservation programme initiated by a group of committed activists, Europe's largest land mammal is once again at home in the wild in Germany. In 2013, a reintroduction station released a group of European bison, which are now thriving and reproducing in the wild around Bad Berleburg in southern Westphalia. The population has grown to about 25. If you hike the Rothaarsteig route, you'll have a chance to spot them. An alternative would be the Wisent Welt Wittgenstein. Here you'll find a show enclosure with eight bison to view.
The Lynx is Looking…
A meeting with a lynx in the wild is still unlikely but is meanwhile more probable, because almost unnoticed, the shy lynx has returned to Germany. This still rare wildcat has made itself comfortable in the Harz Mountains as well as in the Bavarian Forest. How many are now hiding there can only be estimated, because the range of movement of this creature is very large. We're pleased that the lynx is back in Germany, but it's taken quite a while. The last resident one was killed in 1819 in the Thuringian Forest.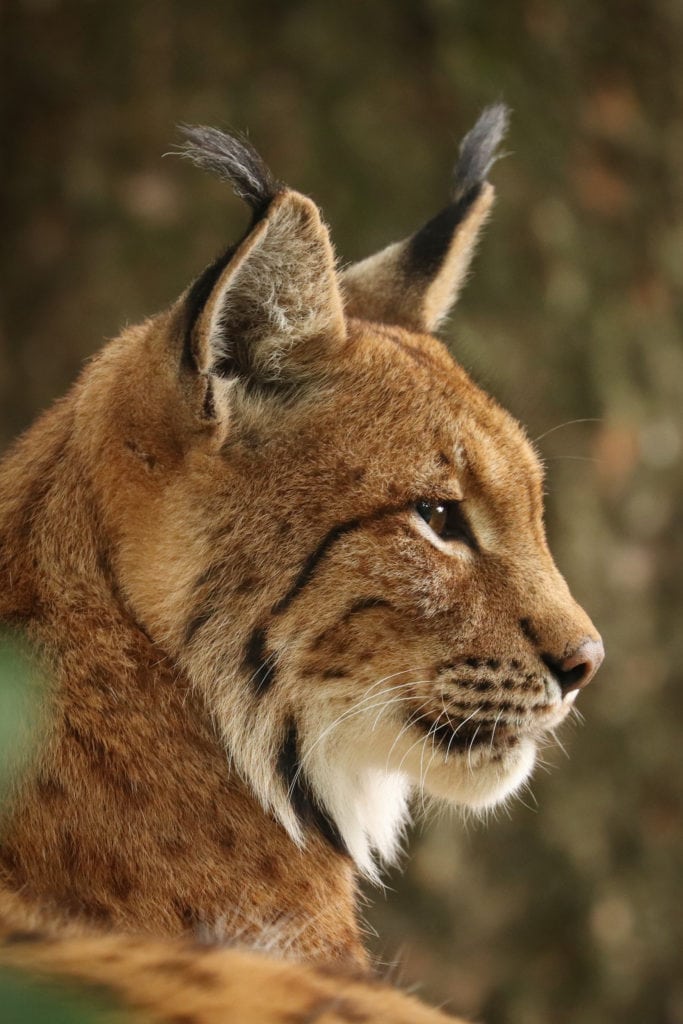 Are You Squawking to Me?
In Cologne, the green-feathered, rose-ringed parakeet – also known as the ring-necked parakeet – is part of the cityscape in the old town. Especially in the evening, when the birds gather in the trees behind the Maritim Hotel – or in front of the guesthouse "Zum Roten Ochsen". This is one of the most widespread parrot species, which can be found from sub-Saharan Africa and throughout Asia, including Pakistan and India. But what is it doing in the middle of Cologne?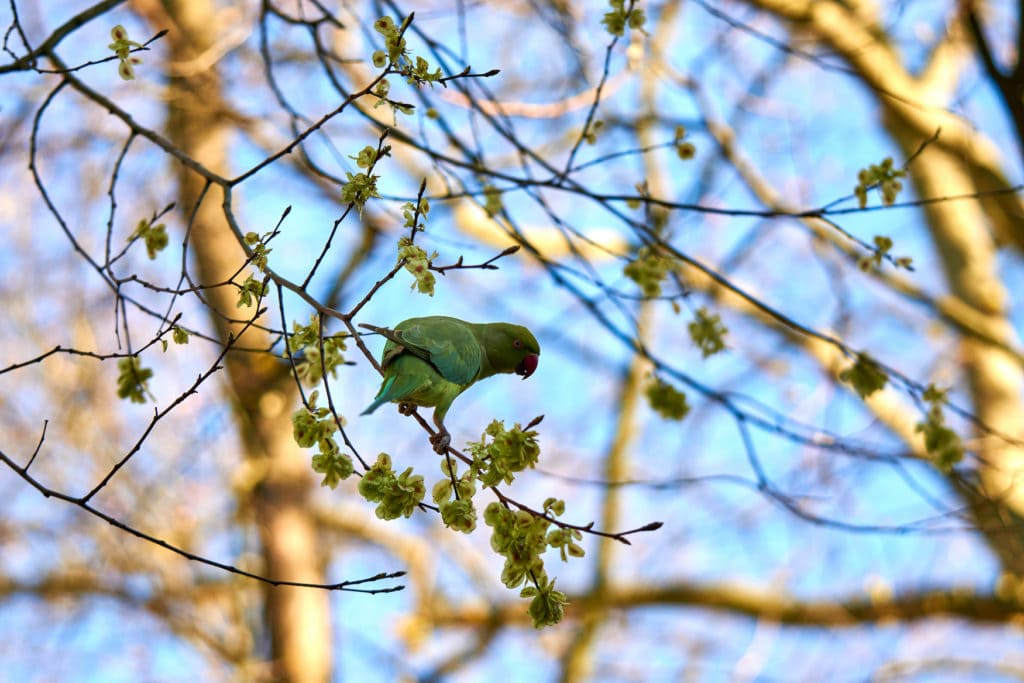 The story goes that in the 1960s, a few rose-ringed parakeets escaped from a pet shop in Cologne. They were joined by a other birds that had also escaped from captivity; according to ornithologists, this type of parakeet is not particularly suitable for caging. So rather than cooped up behind bars, they can now be seen roosting together in the trees along the Rhine promenade in the evening.
The Really Wild Wild Cat
One thing that's important to know: the wild cat is not a cuddly animal – even if it looks confusingly similar to our house cat. Wild cats cannot be tamed! These small predators with their bushy tails were once widespread in Germany and Europe. Today, however, their habitat has shrunk to a minimum. Around 40 cats (counted in 2017) roam the Hainich National Park. And they do so predominantly at night. Here, the wild cats find everything they lack in other regions – extensive forests, with small clearings and meadows hidden in the woods, as well as large hunting grounds, with hollow trees to hide in and undisturbed places in the bushes. So if you go in search of tracks in the Hainich National Park, in Thuringia, keep your eyes open, but don't expect to pet any kittens.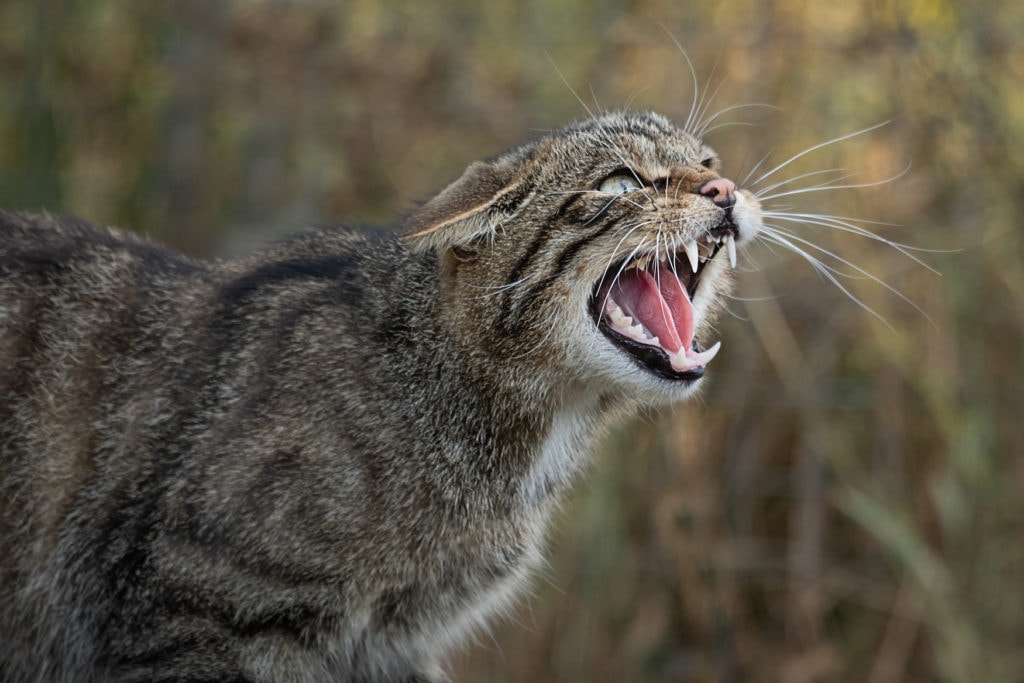 Moose on the Loose
The moose is also back in Germany. And that's offical. In the summer of 2020, a road warning sign was actually erected in Brandenburg showing an elk. That's because several of these animals have now taken up residence in Brandenburg. But where exactly these Nordic giants can be admired is something we can not reveal. Mainly, because no-one's really sure… The warning sign, however, is for a elk named Bert. He's a bull moose that came to Germany from Poland and has a very special preference for the company he keeps. He likes to hang out with cows. This is particularly unusual, as moose normally prefer to keep to themselves. And Bert can't moo.
Originally, the moose, which is Europe's largest land-dwelling mammal, was also native to Germany, but became extinct. At least Brandenburg now has a permanent moose resident. Even if he does think he's an ox.
For more information about wild animals in Germany we can recommend the wonderful website of the German Wildlife Foundation.