Holidays out in the country, away from the crowds, are more popular than ever before. And holidays with the family too. If you're seeking a home away from home with plenty of space, take a look at the R6 luxury apartments in Bad Wiessee on Lake Tegernsee. funkyGERMANY checked it out.
A holiday apartment as exquisite as the presidential suite of a top hotel? With as much privacy as only your own home can offer, all topped off with a variety of services? Who wouldn't like that? Opened in July 2020, these nine luxurious, private accommodations, each with more than 100m² of space, now await guests. They are the perfect base for a holiday on Bavaria's famous Lake Tegernsee.
Of course, the check-in is contact-free. In fact, it's easy to completely reduce contact with other guests and staff here – a reassuring factor in times of social distancing. Even the shopping can be done for you. A special concierge service is on hand to arrange a delivery service during your stay. Guests who do not want to be confronted with an empty fridge on arrival at their apartment can also send an individual shopping list in advance.
The apartments are in an organic design style, offering 105m² to 135m² of living-space; perfect for a relaxed stay. Depending on your needs, accommodation can be booked with two or three bedrooms. Guests who would like to do without restaurant visits can cook for themselves or let a private chef delight them with a personal dinner menu, served at the large dining table in each apartment. How about a Sunday-morning breakfast in your comfortable box spring bed? Alternatively, you could chill out all day long on the large lounge sofas, while the kids enjoy their pre-booked Play Station entertainment programme.
Between nature and big city
Get some fresh air from your balcony or private terrace, while enjoying the panoramic view of the Tegernsee Valley and the mountains. In fact, the whole area around the R6 Tegernsee is wonderful for a relaxing break. Try out swimming in the forest, mountain hikes or walks along the lake shores. Or even a trip to the Bavarian capital, Munich, which is only about 50 kilometres away.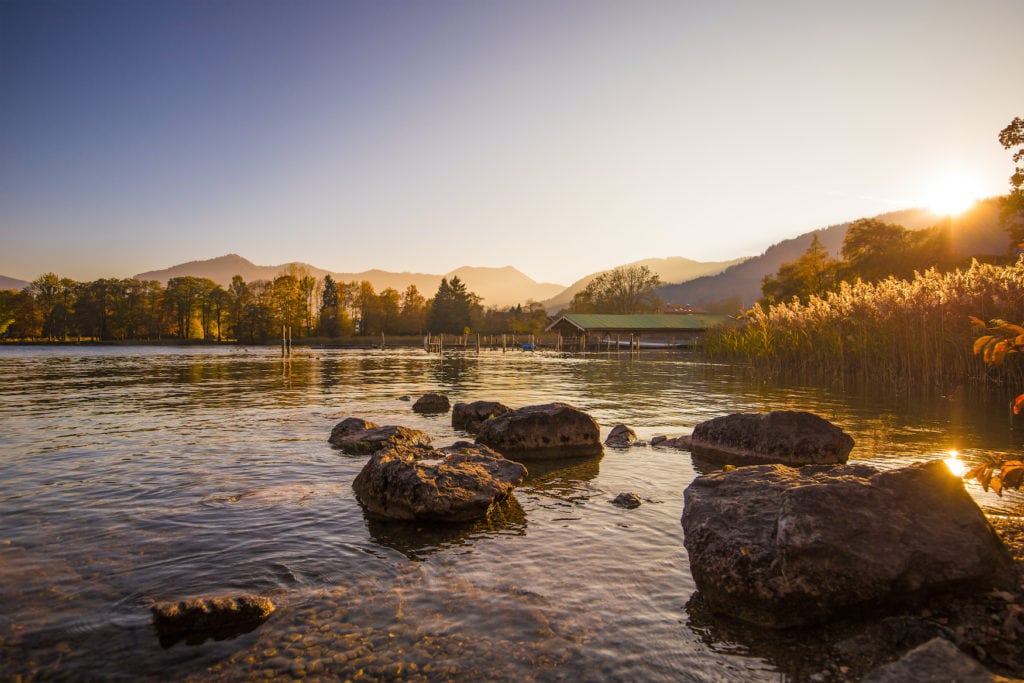 The R6 Tegernsee luxury apartments are available from 300 euros per night plus 250 EUR for final cleaning plus tourist tax.