When the IAA, the world's largest automotive trade show, comes to Munich in September, the city's public spaces will also be dominated by the topic of how we will be mobile in the future. But all year round, car-crazy visitors and all those who like to discover a city with creative means of transportation will get their money's worth – from decelerated to fast-paced.
Off goes the air cab – the IAA in Munich
Will you one day actually call a cab to come and fly you to the airport? Yep, fly! From September 7 to 12, 2021, everything in Munich will revolve around the urban mobility of the future. And not just at the trade fair center, but also at well-known Munich squares such as Marienplatz, Königsplatz and Odeonsplatz, which will be transformed into so-called Open Spaces, where visitors can experience how people will be mobile in the future. And in some cases, you can give it a try, as a twelve-kilometer "Blue Line" test track for electric, hybrid and hydrogen vehicles, as well as zero-emission bus services and urban air cabs, will take you to the exhibition center.
Take it slow on two wheels
Those who prefer to rely on their own or someone else's muscle power instead of futuristic visons can book a rickshaw tour with a guide. It's worth it. Here one has sufficient time to admire the pretty old part of Munich extensively. And it comes with other advantages: beer and Brezn are handed. While moving. There it is: the typical Bavarian Gemütlichkeit. That's something!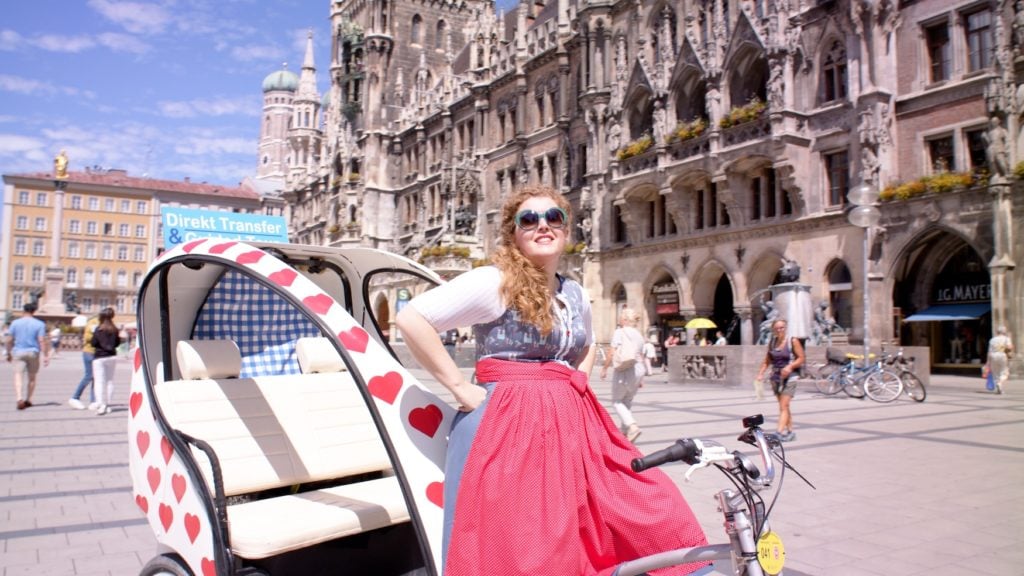 Things get even more creative on a bike tour of the Museum of Urban and Contemporary Art, which introduces participants to Munich's street art scene. On the one hand, you'll take one of Munich's most beautiful bike tours along the Isar River, which is still a real insider tip. On the other hand, you take lots of great snapshots and selfies in front of graffiti and murals along the way. The best thing: You learn something during the ride! For example, the guide tells a lot of interesting facts about the street-art artists and why Munich is considered a pioneer in this creative field in Germany. The tour costs 40 euros.
The love for a car
.. ends in a hotel room. Or let's be clear: Book in the Ameron Munich hotel, which is attached to the Motorworld, a Car Studio. The four-star hotel offers car enthusiasts the opportunity to take their motorized darling "to the room". On the first floor of the hotel there are studios where you not only sleep comfortably, but also park your vehicle behind a glass front. That way you can stare at it while lying in your bed. The Car Studios cost from 251 euros per night, including breakfast for two people.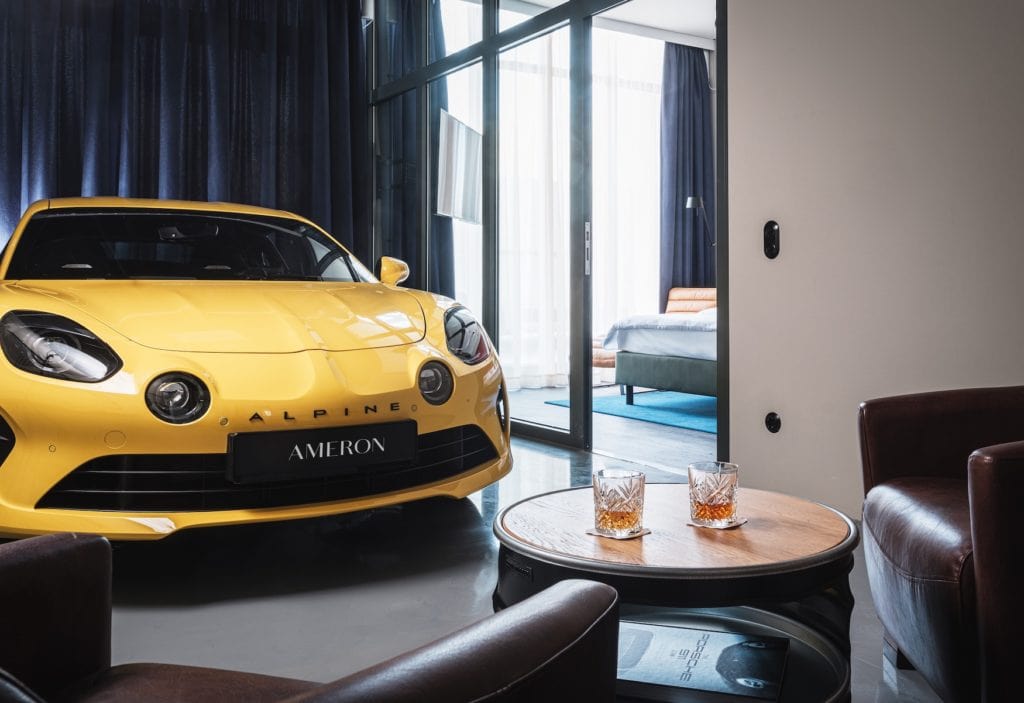 For all those who don't want to afford this luxury, there are still plenty of unusual luxury class automobiles to look at in the adjoining Motorworld – from classic cars to super sports cars and motorcycles. Admission is free.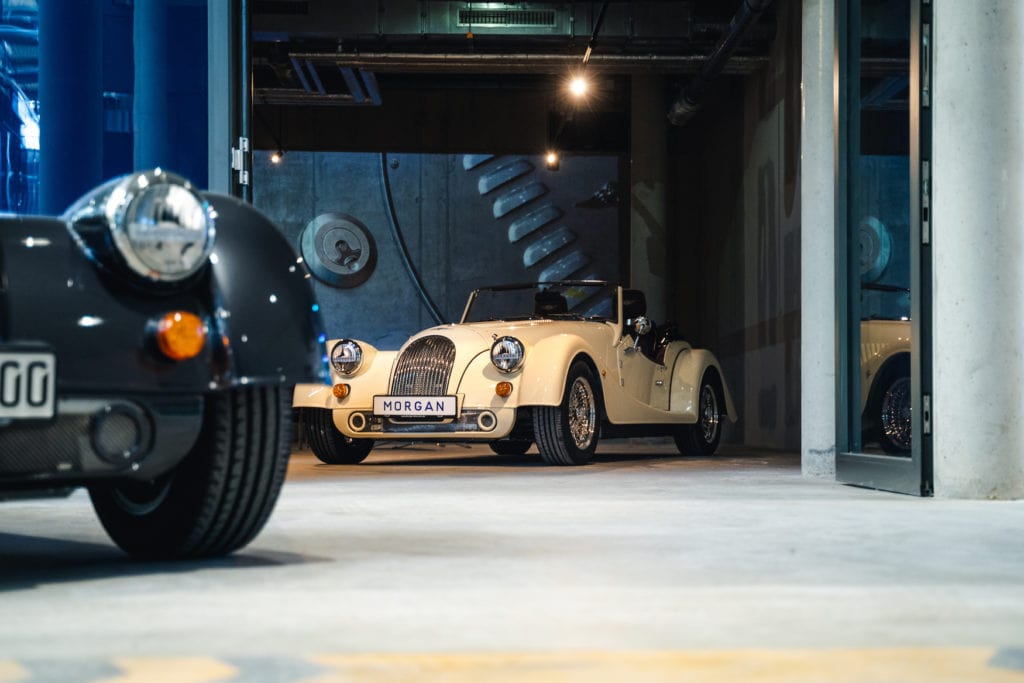 Fancy carriage! The Munich Museum World
Got a taste for it? In terms of "mobility", whole days can be filled in Munich. If you want to "put the cart before the horse," so to speak, as the German saying goes, you should start at the Marstall Museum, which is housed in the historic stables of Nymphenburg Palace and focuses on the mobility of yesteryear. However, with the mobility of the very well-heeled society of that time. Around 40 richly decorated antique carriages, sleighs and gala carriages, with which the royal family of the Wittelsbach family was chauffeured, can be admired there. These include the coronation carriage of Emperor Charles VII and the sleighs and ceremonial carriages owned by the "fairytale king" Ludwig II, the builder of Neuschwanstein Castle.
The BMW Museum shows a world when horsepower was not calculated by horses but already by engines. If you then walk past the original movie car from the James Bond film "Tomorrow Never Dies," even non-car maniacs are taken aback.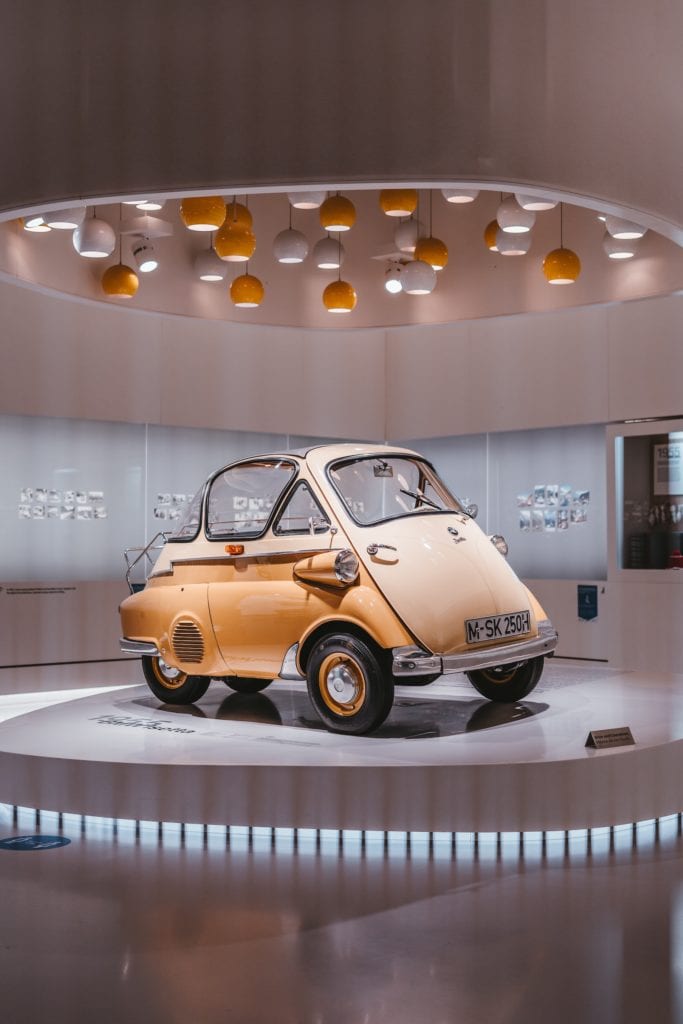 Ahoy Munich: Boat trip with a stop for refreshments. Now that you've tried all facets of getting around in Munich, you're most likely not only hungry, but also longing to slow down. Munich also has a means of transportation up its sleeve: the Alte Utting. A retired excursion steamer from Lake Ammersee that has been anchored in Munich's Schlachthofviertel district since 2017 – on a railroad bridge. The Alte Utting is probably the city's most creative beer garden, breakfast café and stage for cultural events all in one. We quickly took a selfie at the historic steering wheel and then enjoyed the mild summer evening on deck and the standstill.