Café equals café and coffee equals coffee? Heavens no! In some coffee houses, you can not only sample beans from all over the world, but also chat with the barista about gentle roasting and flavors ranging from raspberry to chocolate. funkyGERMANY has the right addresses for coffee aficionados when visiting Baden-Württemberg
It's a small detail in everyday life: sitting down with a cup of coffee in a cozy café, simply doing almost nothing – except enjoying the fine aromas on the palate and nose. Where better to do that than in one of the many coffee roasting houses that are reviving coffee culture with a great deal of knowledge and special blends?
Karlsruhe: Tostino
Since the slaughterhouse was closed down, films have been shot, buildings designed and, of course, coffee beans roasted at the Alten Schlachthof in Karlsruhe. The roastery Espresso Tostino has been part of the city quarter since 2009. The roasts range from strong, aromatic Arabica to chocolaty, light Robusta, which can be sampled along with snacks in the adjoining café. If you want to get creative yourself, you can buy all kinds of accessories for your own coffee preparation in the roasting store.
Heidelberg: Florian Steiner Kaffee
"A good coffee should trigger an urgent desire for a second cup,"

says master roaster Florian Steiner.
About ten years ago, he had taken the significant sip of coffee that changed his life. He had previously specialized in wines, but then decided to go into business for himself as a coffee roaster. And then managed to become an award-winning German roasting master. He provides insights into his skills in the store on Obere Neckarstraße in Heidelberg. Through a glass wall, you can look over Florian Steiner's shoulders at his drum roaster – and enjoy a cup of coffee in peace.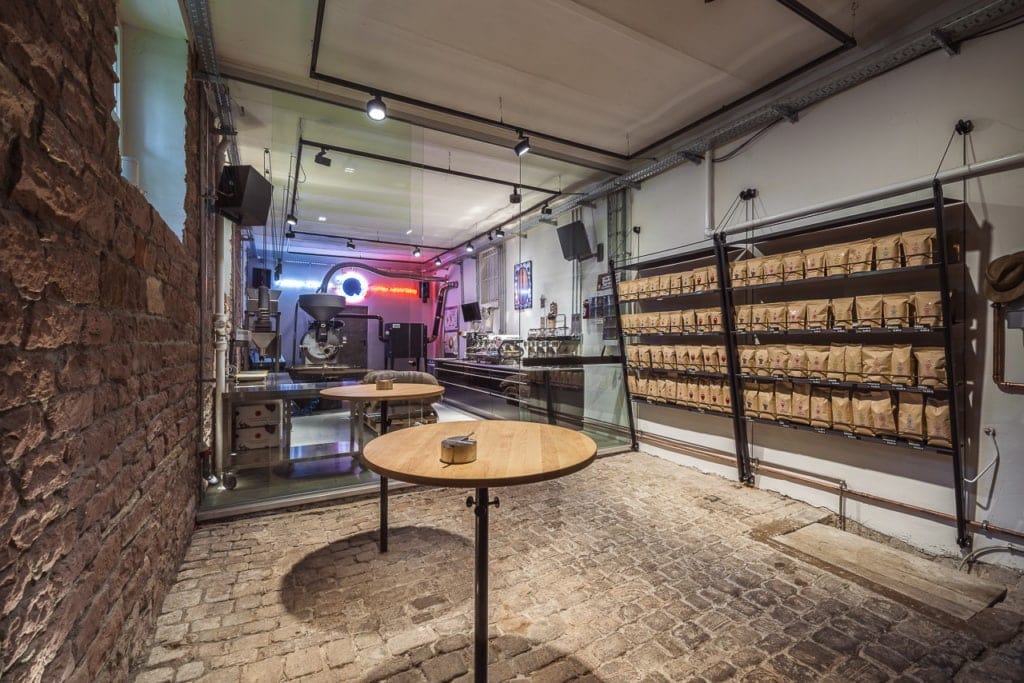 Baden-Baden: Kaffeesack
A kachupino, please! At Kaffeesack in Baden-Baden, this order is accepted without a frown. Elsewhere, the hot drink may be called a cappuccino, but thanks to the quality, it deserves its own title. And quality is particularly important to the team at Kaffeesack. Milk and cakes come from producers in the region. There is direct contact with coffee farmers in Guatemala, Colombia and India. The store has a modern warehouse atmosphere, and if you just can't get enough of the coffee, you can simply take a small sack of coffee (that's also the name of the café) home with you.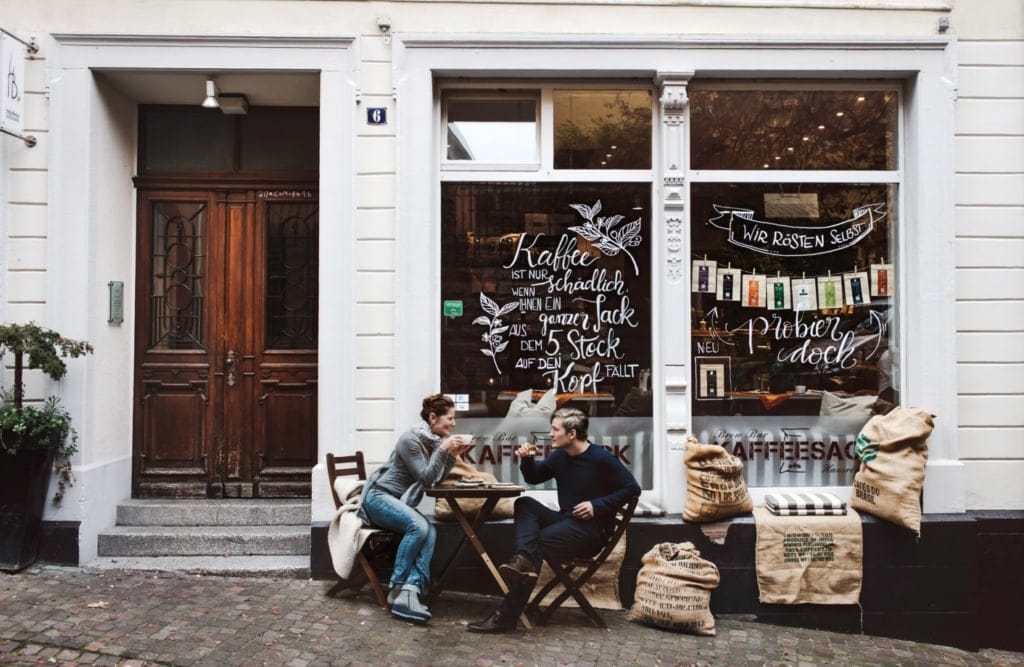 Heilbronn: Kaffeehaus Hagen
The smell of freshly roasted coffee is in the air as soon as you enter the old clinker brick building in Heilbronn. Anyone who follows the scent from the sales rooms further up to the upper floor knows where it is coming from. In the stylish Kaffeehaus Hagen, you'll find everything that coffee lovers are looking for: from 60 individual varieties of freshly roasted coffee to preparation methods for every preference to a cozy spot to zip on the sun terrace. The coffee comes from the in-house roastery. The Hagen family has been roasting its own coffee since 1934, now in the third generation.
Freiburg: Schwarzwild
During her visits to coffee plantations, Andrea Jauch from the Freiburg roastery Schwarzwild has learned how the beans grow and differ according to climate and soil. The trained coffeologist believes it is important to be able to trace the origin of the coffee beans. Her customers can enjoy what the beans become on site in Freiburg's Kartäuserstraße. In the middle of the store is the stainless steel coffee roaster, where the coffee develops its diverse aromas. The 18 different varieties can be sampled in the small stand-up café. Or take them home in one of the aroma bags in modern Black Forest design.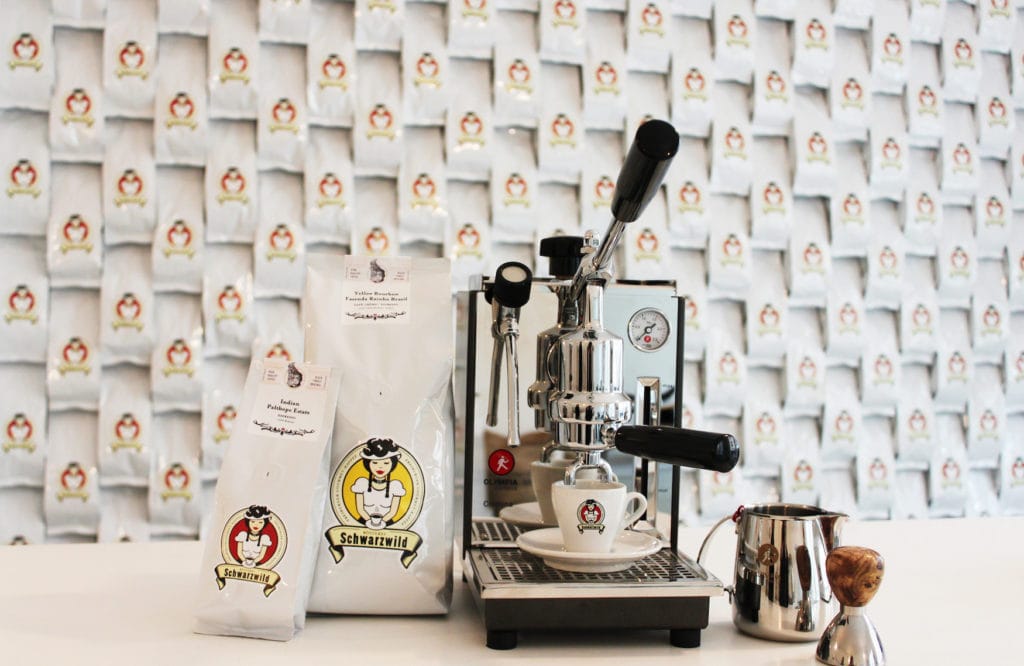 Pforzheim: Caphe an der Enz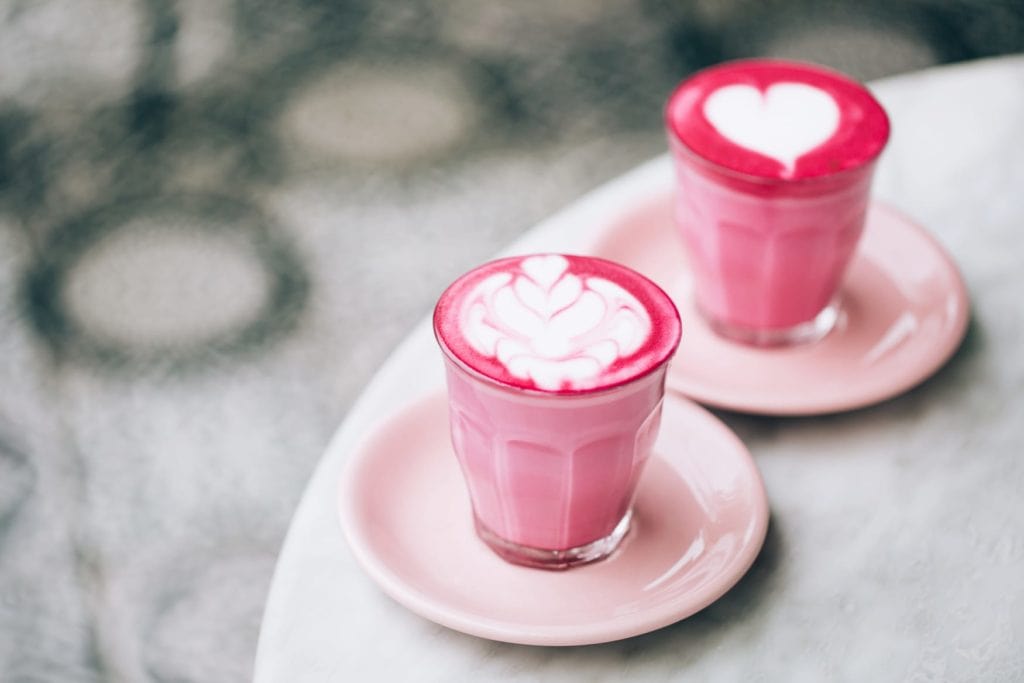 Ulm: Café Kammerzelt
"All you need is a cup of coffee" is the sign with which Café Kammerzelt welcomes its customers. But they'll find a lot more here: Delicious cakes and tarts are waiting in the glass cabinet, Italian snacks seduce with their scent, and the cozy sofa corner in the winter garden invites you to linger with a beautiful view of Ulm Cathedral. And last but not least, the guest gets a "cup of coffee" here that is not available anywhere else. That's because owner Sven Kammerzelt has created his own espresso and coffee blends in a small roastery, which he sells exclusively in his café in Ulm's Kohlgasse.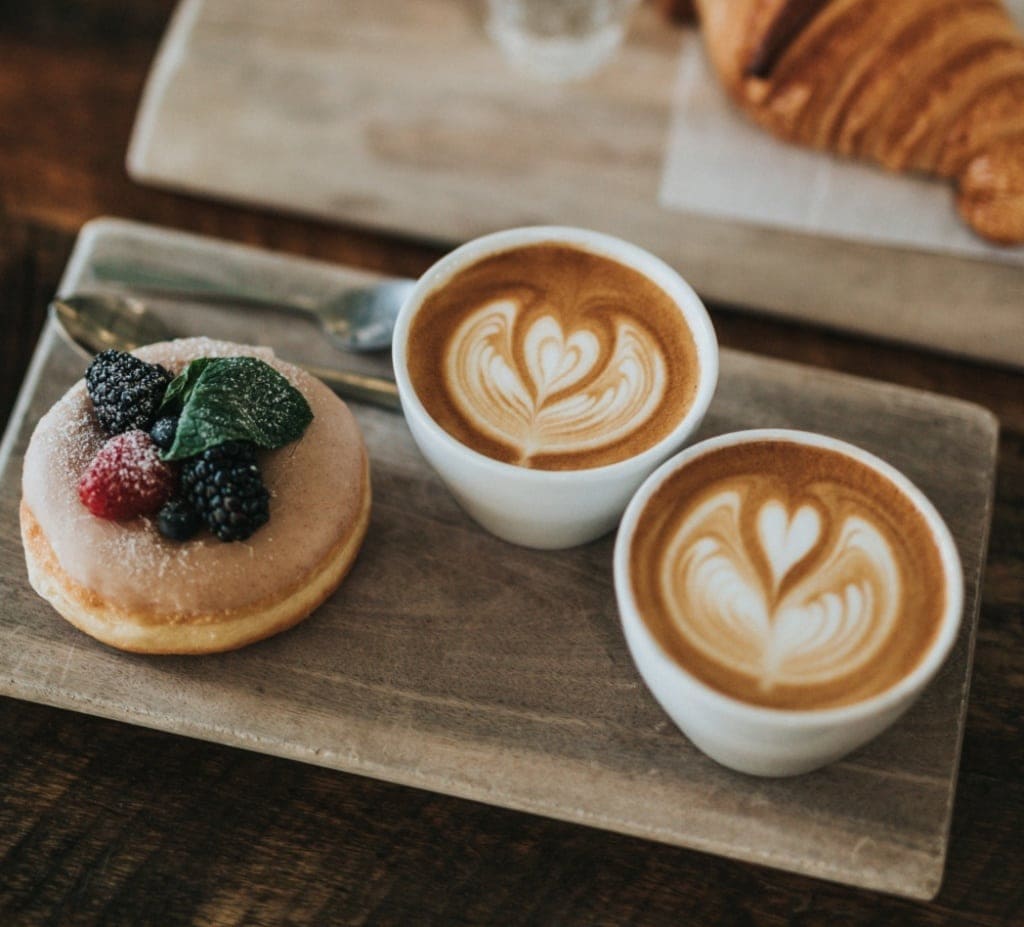 Mannheim: Café Brue und Helder & Leeuwen
Mannheim has always been a small culinary melting pot. You can get an idea of this at Café Brue in the hip "Q 6 Q 7" district. The baristas know exactly which variety develops the best aroma in which preparation. And the raw product comes directly from the neighborhood.
Since 2007, Enver Atabay and Alparslan Üründül have been running the Helder & Leeuwen roastery, which has grown from a small roastery into a large roasting operation in Hafenpark. The Dutch name, by the way, is a tribute to the merchants who shipped coffee beans across the Rhine to the Electoral Palatinate as early as 1900.