The winter of 2020/2021 has been a bit of a challenge so far. Travelling abroad has become difficult or impossible due to the quarantine ordered when crossing borders. Due to the pandemic, ski lifts in German ski resorts are closed. Skiing and snowboarding are barely possible. But if you don't want to miss out on the white winter landscapes, and you want to feel the satisfying crunch and creak of snow under your boots, the best thing to do this winter season is to try Nordic skiing. funkyGERMANY has a round-up of what newcomers to the sport should look out for.
Which type of skier am I?
Not all Nordic skiing is the same… and that's where the questions start. In principle, there are three types classic, skating and cross country. Classic Nordic skiing takes place on a prepared track. The skis are propelled forward, parallel to each other, in stepping or almost kicking movements, mostly within the track. Skating is the fast style of Nordic skiing. It is similar to ice-skating and does not require a prepared track, just a smooth, firm surface.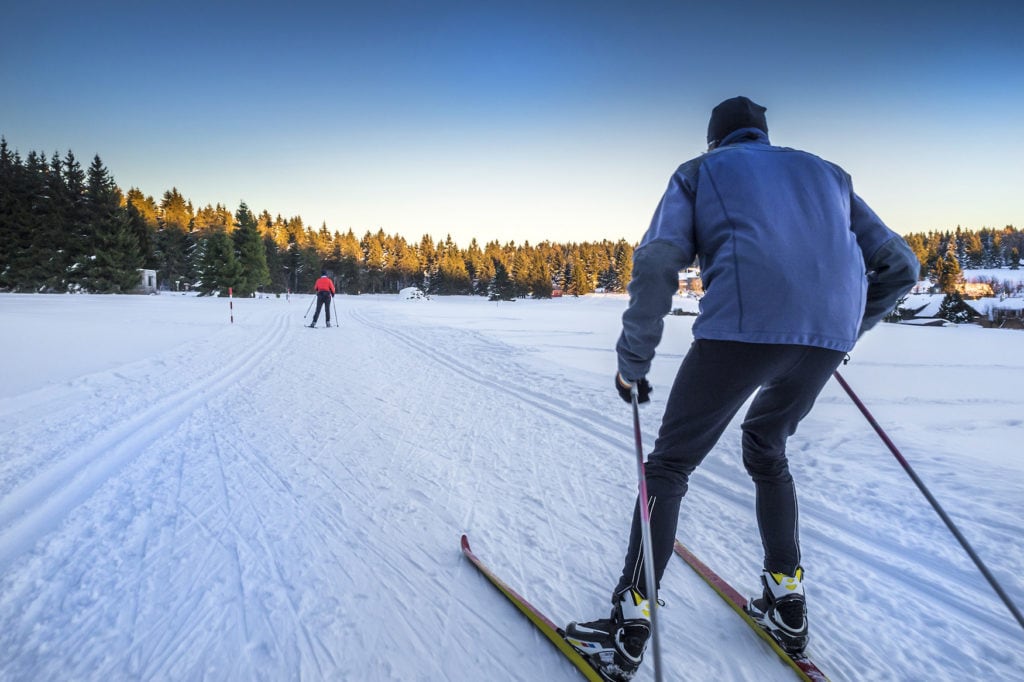 Cross-country style Nordic skiing takes you into pristine landscapes, across fields and through forests. But which style is the right one for you? To decide, it helps to learn by doing. The best thing is to rent some equipment and – if possible – book a lesson at a ski school.
What do I need and what does it cost?
Dress warmly. But not too warmly. Nordic skiing is intensive exercise, and can quickly induce a sweat. But what exactly do you need? First of all, you need a Nordic skiing jacket, trousers and gloves. Skis are also necessary, of course, but you need to decide between classic or skating skis. You'll also need Nordic skiing boots, which are essential. The bindings are bought separately.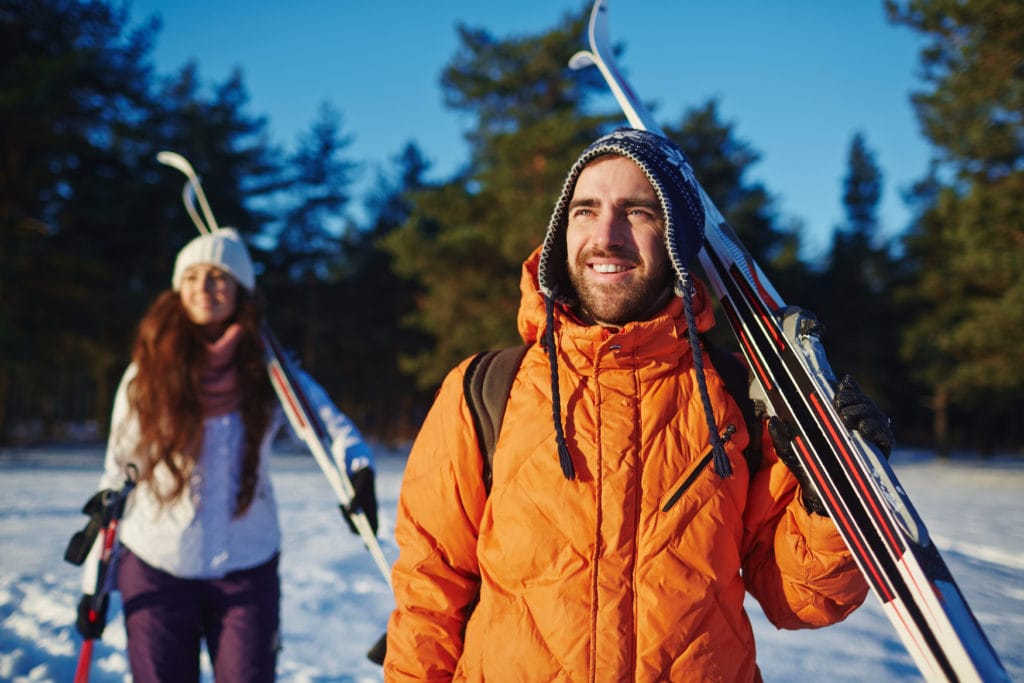 Now all that's missing are ski poles. If you need advice, take a look at the detailed guides from the OUTSIDEstories team. Here, newcomers can find countless customer reviews on every type of sports and outdoor equipment. Will all this equipment break the bank? For entry-level Nordic skiing equipment, you can expect to pay about €1,000 for equipment and about €650 for clothing and accessories.
What else is there to consider?
Ready to start? Then please be sure to learn and remember the following rules of conduct while on the track or on the trail:
Always be considerate and careful when Nordic skiing. Take a moment to get your bearings before entering the track, to be sure that you're skiing in the right direction. Skiing the wrong way around the track will make you pretty unpopular.
If visibility is poor, slow down a little and keep your distance from the skier in front, so everyone can stay safe. Overtaking is allowed, but as with driving a car in Germany, you should normally ski on the right. Keep your poles close to your body at all times to avoid accidentally doing any damage to others around you.
And don't just stand still on the track. This can be dangerous for other skiers, especially in fog or falling snow. As soon as you have stopped forward, you should leave the track.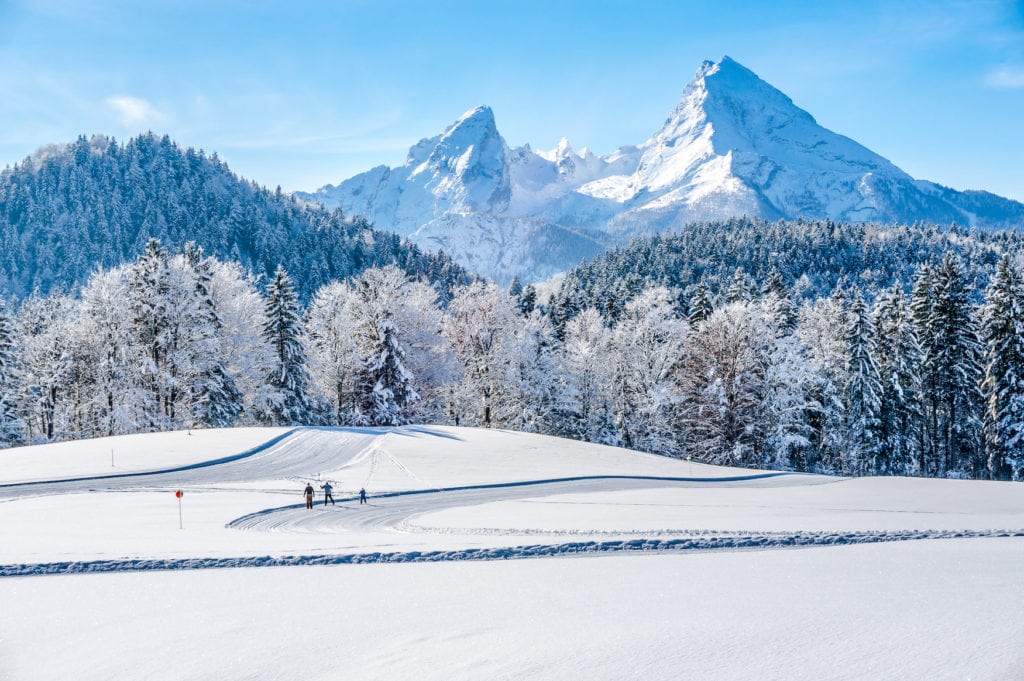 So now you've had your first lesson, all that remains is to get out into the snow, enjoy the fresh winter air and have some fun!