Some dream of huge penthouse suites, others simply need a cosy bed, a shower and good wifi when travelling. Cab20, the first cabin hotel in Germany, is now opening in Hamburg's lively St. Georg district. Come on in!
City trip with a personalised soundtrack
It's a bit like a hotel and a hostel have had an offspring: Comfortable and stylish like a hotel, but casual like a hostel, the Cab20 creates an innovative hotel concept. That sounds cool? But what exactly is so new? With its 176 ultra-modern sleeping cabins, 122 of which are equipped with comfortable queen-size beds, the Cab20 relies on all-round digital equipment. In plain language, this means that sleeping in the soundproof cabins is an experience and an adventure! While some of you are calmly dreaming of your next travel encounters in your cabin beds, your cabin neighbour is getting in the mood for the next party with the integrated Bluetooth speakers. Thanks to the wireless charger, all devices are constantly under power.
Smart and stylish
With such digital finesse, the Cab20 team is especially looking forward to a young crowd of guests who will appreciate the cabins' sophisticated design with a clever storage system for optimal visibility. Staying overnight while travelling at Cab20 means: comfortable, smart and guaranteed style.
Away from tourist mainstream highlights
The reduction to the essentials follows a cross-industry trend that focuses on sustainable aspects and environmentally conscious management. Such accents in the field of microliving are no longer only being set in Asia, but now also in Europe.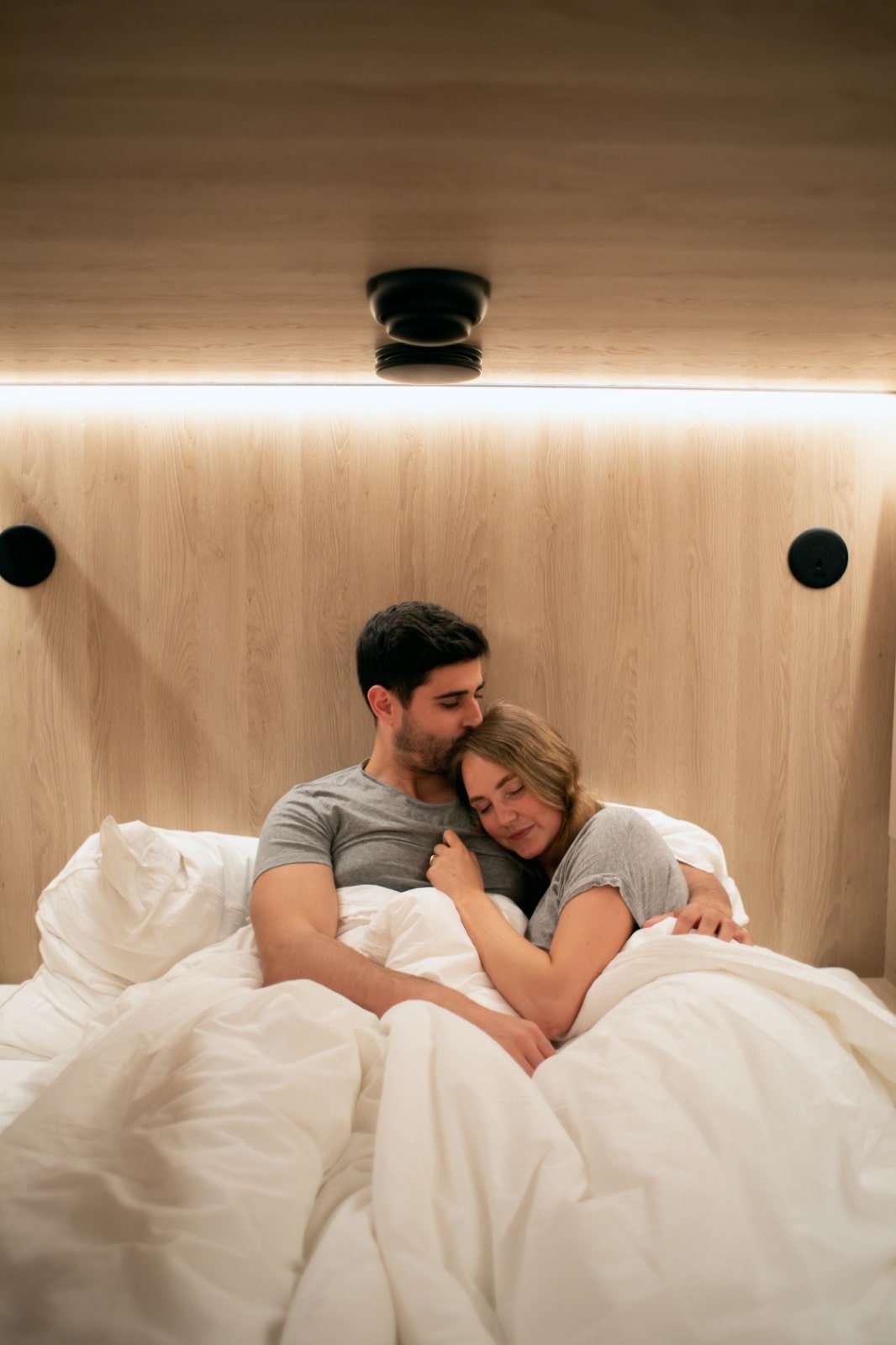 In Hamburg from summer, only a few minutes' walk from Hamburg's main and bus stations. So if you like the motto: small and fine, away from the tourist mainstream highlights more than well-known tourist attractions and well-booked hotel chains, you will definitely feel at home in the cabins of Cab20 in St. Georg, which are reduced to the essentials.
The new way to travel
Discovering a city in an unconventional way, exchanging experiences, discovering exciting things in backyards … for such enquiries and insider tips, native hosts will be available to Cab20 guests in the future in the form of the so-called Cabin Crew, who will provide information about unusual neighbourhood tours, trendy bars or hotspots in Hamburg in the spirit of an innovative Experience Culture. In this way, Cab20 also wants to inspire travellers for emerging neighbourhoods such as Sankt Georg, which is in the midst of an up-and-coming transformation.
Note: The rooms at Cab20 may be small, but the travel experience is all the greater for it. The countdown clock on the website tells you exactly when Cab20 is due to open.