Many city dwellers know the struggle: longing for a getaway to the countryside, only to arrive at a hotel that feels outdated, lacking vegetarian options on the menu, and where nobody seems to know what a Flat White is. But fear not, the team at St. Oberholz has created the perfect refuge for those in need of a break, without compromising on a certain level of comfort and urban amenities.
Located an hour and a half from Berlin and two hours from Hamburg, the St. Oberholz Retreat is nestled in the Mecklenburg village of Woldzegarten. Accessed via country roads and avenues, the cozy estate boasts red brick and half-timbered exteriors, while the interiors exude urban chic.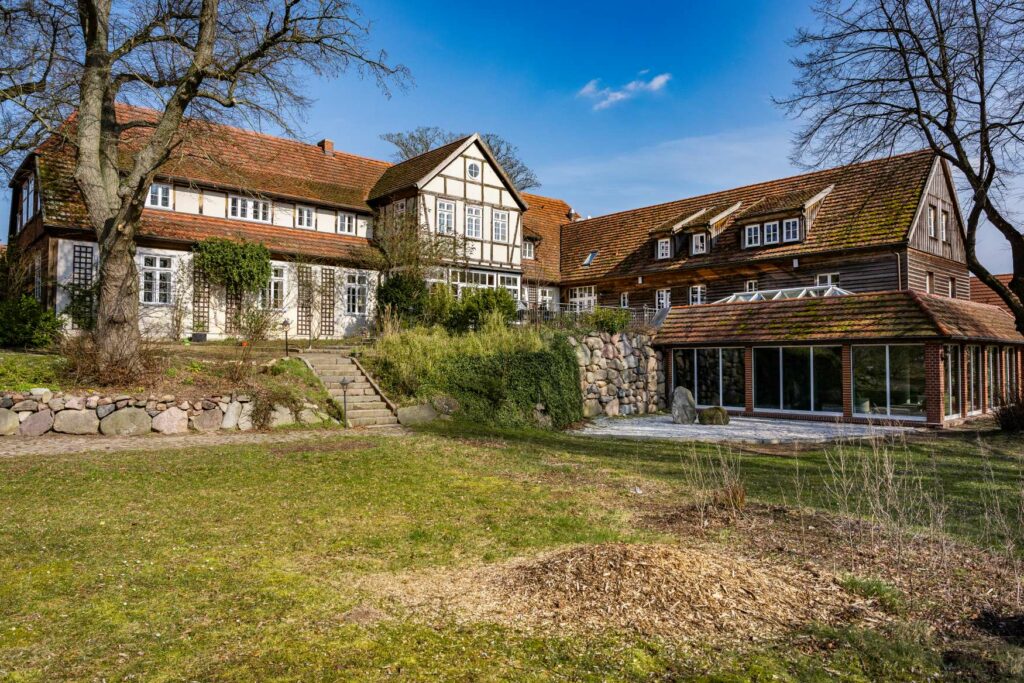 In the spacious public areas, interior designer Koulla Louca deliberately blends vintage furniture with timeless design classics. Picture various types of cacti in colorful designer vases against a bubblegum pink backdrop, accompanied by a fluffy carpet with pastel patterns. In contrast, the reading room features fir green magazine walls, mid-century couches, and herringbone parquet.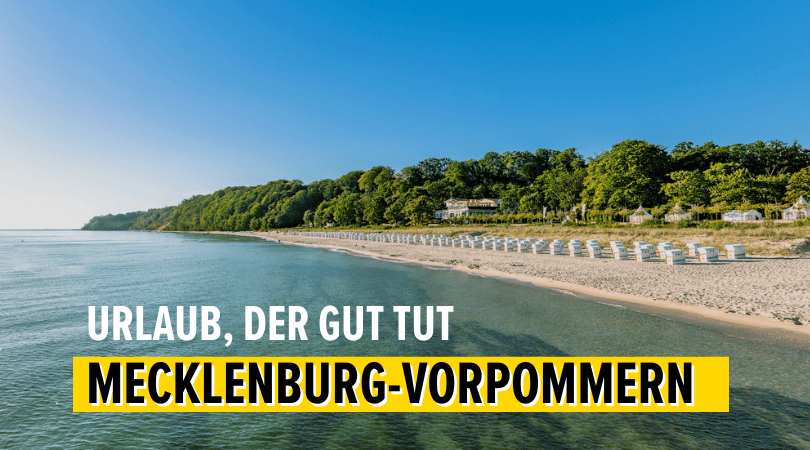 Minimalist rooms with splashes of colour
The minimalist rooms, on the other hand, offer a more relaxed atmosphere. Sunlit spaces are adorned with pastel-colored furniture, with neon green side tables and sun-yellow retro lamps adding pops of color. Notably, the designer Sigurd Larsen has specially crafted bed podiums for the hotel, allowing guests to enjoy stunning views of the surrounding nature at window height.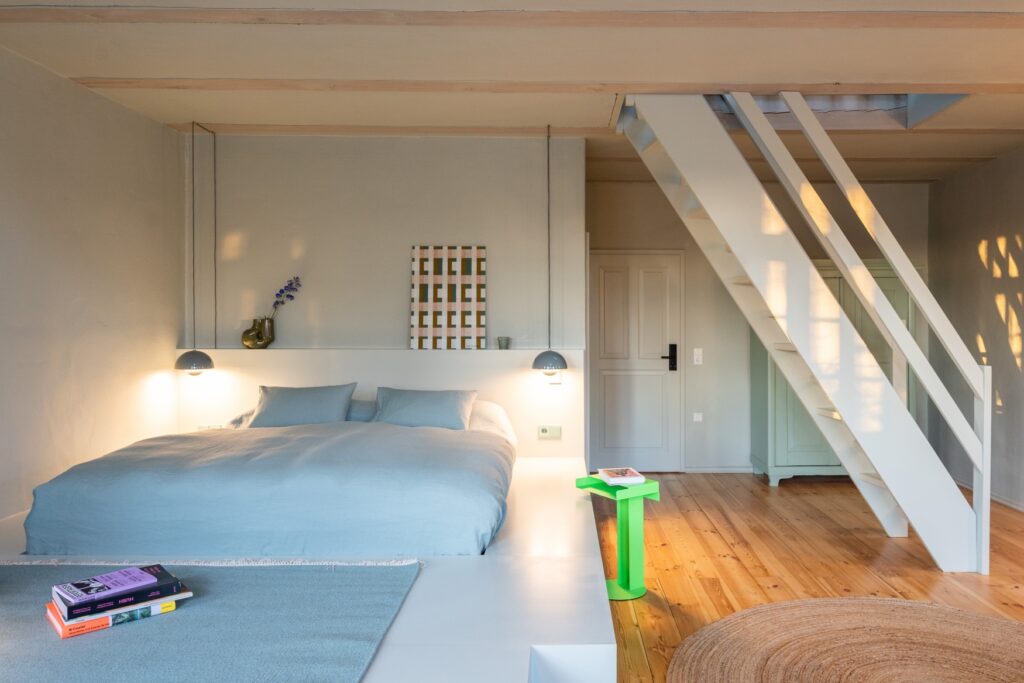 But the Retreat doesn't just focus on design; it also caters to modern workstyles. As the St. Oberholz team is known for its New Work models in Berlin and beyond, guests looking to work remotely or check their emails during their vacation can head to the co-working space. A long table made of solid larch can accommodate up to twelve guests. Each workspace is equipped with power outlets and extension cables. For important phone calls, there's even a nearly soundproof glass "telephone booth."
St. Oberholz Retreat: Perfect for co-working
For those looking to include their colleagues, the hotel offers four workshop rooms. Breakout areas, yoga mats, and open-lunch concepts support a productive workflow. And as a bonus, the stunning views of the surrounding nature are complimentary!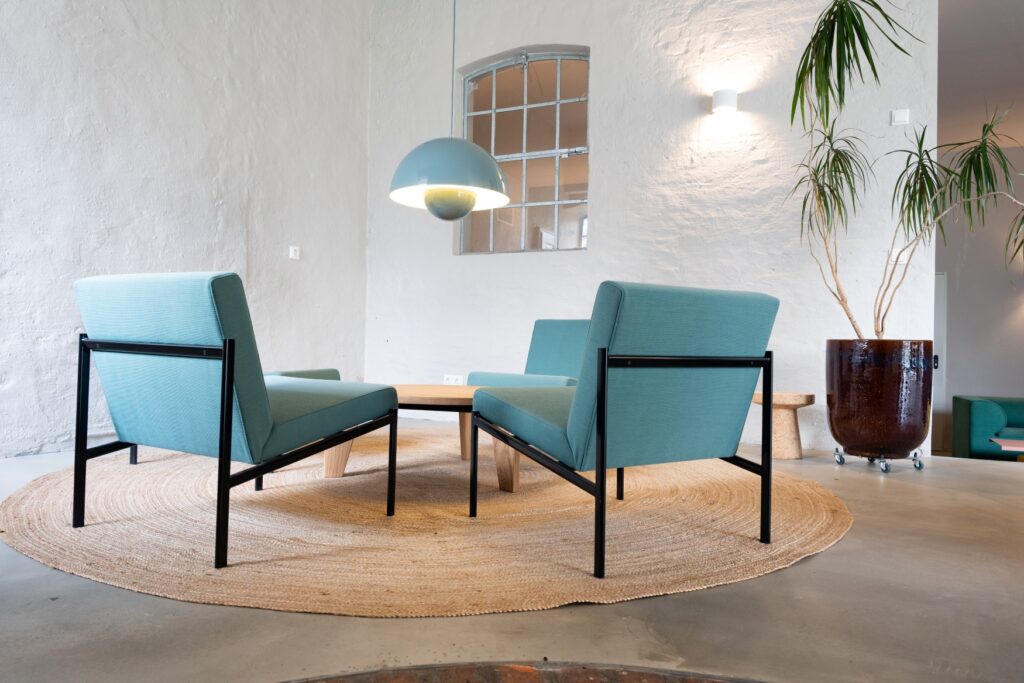 But it's not all work and no play. Guests can also unwind at the winter garden during colder temperatures. Or they indulge in the on-site spa area, complete with a pool and sauna. For treatments, beauty products from small Berlin brands provide an extra touch of comfort. In the summer, guests can cool off in the cozy outdoor pool or relax on a blanket by the adjacent bathing lake to enjoy genuine tranquility.
Freshness on the plate
At the end of the day, guests can head to the in-house restaurant. The Berlin-based gastronomic couple focuses on craftsmanship, regional and seasonal products, and daily changing four-course menus. The dishes are modern and creative, without being pretentious. How about caramelized onion butter on homemade focaccia, for example?
The concept continues into breakfast, with fresh homemade baked goods, organic products, and many vegan creations served on stylish plates. For coffee lovers, there are Flat Whites and Americanos in trendy cups. And for the hipsters among us, Kombucha on tap.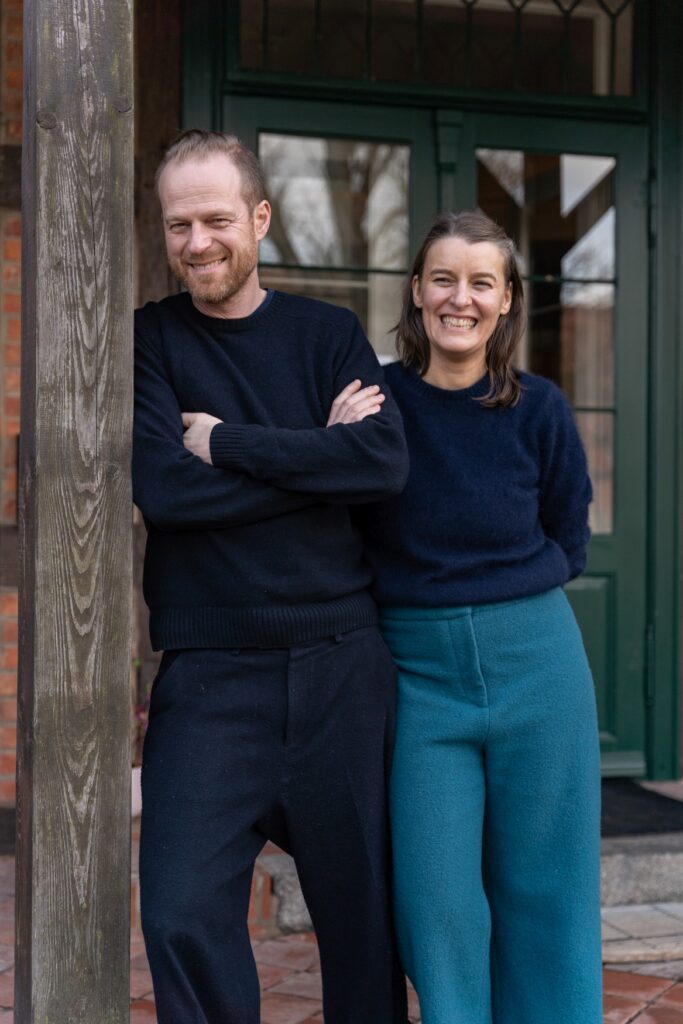 In summary, the St. Oberholz Retreat is the perfect destination for those seeking to escape the city, in need of a break, or seeking inspiration from a new environment while working. The idyllic blend of urban interior design and rural surroundings offers a unique and rejuvenating experience.