You will find relaxation close to nature with lots of variety and enjoyable moments in the Saarland's Sankt Wendel County. With two natural landscapes, the largest recreational lake in south-west Germany and places worth experiencing, steeped in history, an unforgettable holiday is inevitable.
Out for Wanderlust
Dense forests, wide fields, narrow paths and fantastic views! The diverse low mountain range landscape of the Saar-Hunsrück Nature Park and the Hunsrück-Hochwald National Park are particularly suitable for long hikes. With every step you take, you'll walk further away from everyday life, leaving the stress and hectic world behind while immersing yourself in the tranquility of nature. Choose between premium hiking trails, fascinating themed trails, thought-provoking pilgrimage trails and stages of the Way of St. James as well as the Saar-Hunsrück Climb. If you want to take it a little easier, use one of our walking paths, which are up to seven kilometers long, where you can stretch your legs and enjoy the wonderful views.
Freaky style cycling
Pump your tires, adjust the saddle and strap your helmet on before taking a hard step on the pedals so the real fun can begin! Look forward to short or long distances on a forest floor or asphalt. Should your calf muscles go on strike due to recurring inclines, you can reach your destination faster by switching to one of the many shortcuts and alternative routes. Connections to national cycling paths such as the Saarland cycle path or the Nahe cycle path are also available. For mountain bikers looking for an adrenaline rush, there is a large selection of challenging single trails and creative descent garlands such as in the Höllodrom of the Grüne Hölle Freisen (Green Hell Freisen). Racing bike lovers feel right at home on the asphalt of the seven GPS-based tours.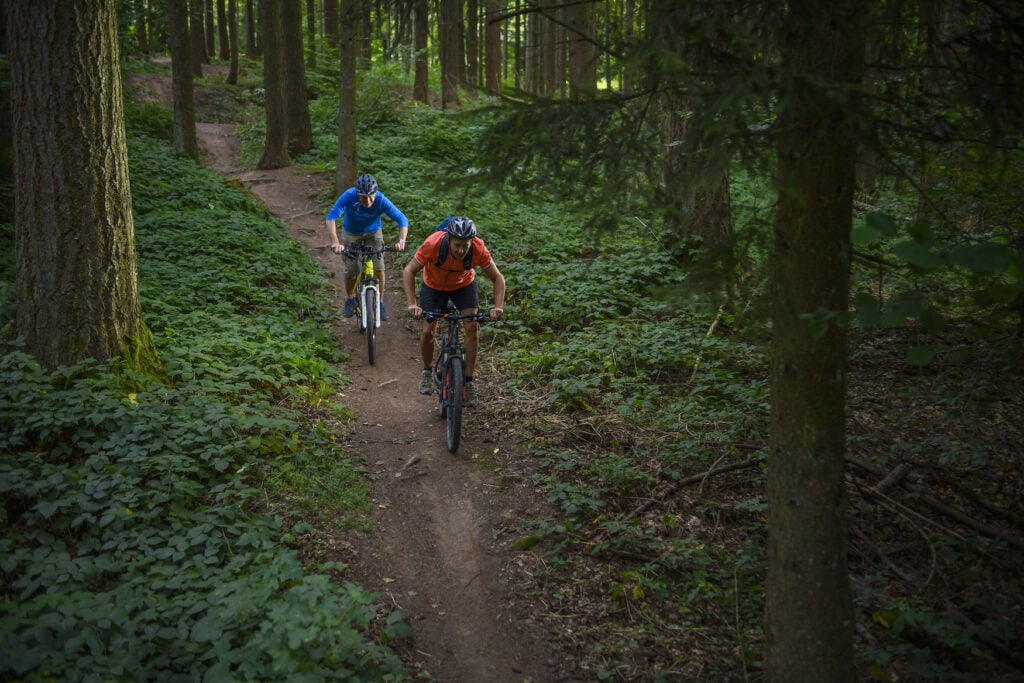 For sea addicts only
If you're attached to the element of water, Lake Bostalsee is your anchor point. Water lovers get their money's worth at the largest leisure lake in south-west Germany: cruising in a sailing boat, paddling on a stand-up paddling board, driving a pedal boat with muscle power, gliding on a surfboard or catching fish with a fishing rod. In summer, we dare you to jump into the cool water or relax on one of the sunbathing lawns at the lidos in Bosen and Gonnesweiler. Outside the water, you can expect a nearly seven-kilometer-long circular path for walking, cycling, inline skating or jogging. Your physical well-being is taken care of along the way.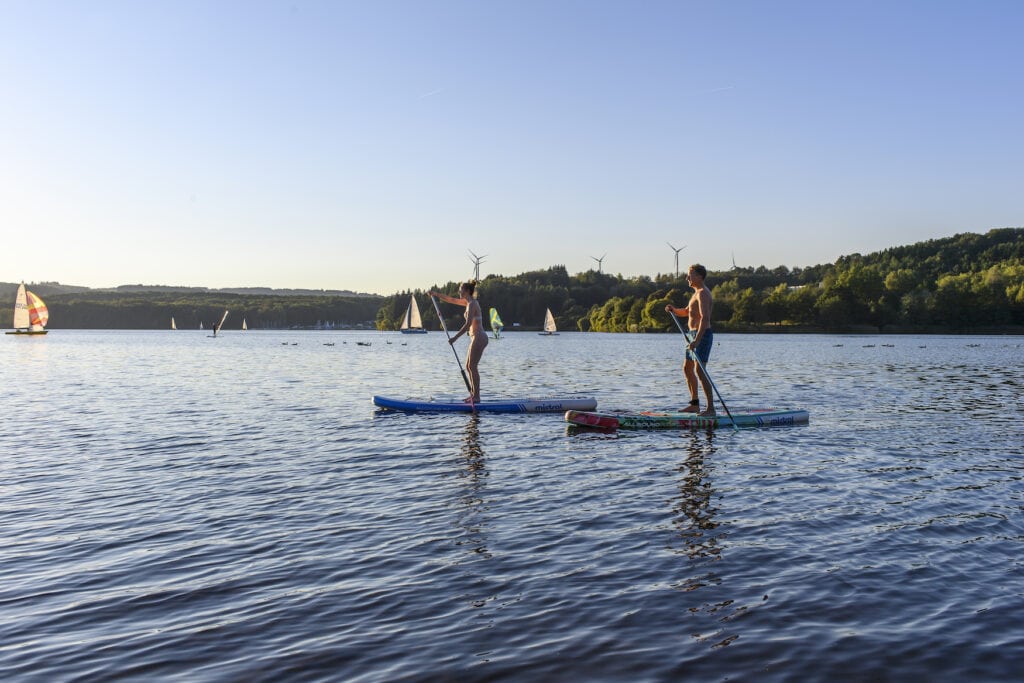 Culinary delights and a haven for peace
Should it be something light or something hearty? Why choose when you can have both? In Sankt Wendel County, you are spoiled for choice and can choose from a variety of dishes from hearty home cooking to upscale haute cuisine with great emphasis on the use of regional and fresh products. The Saarland's motto, "Hauptsach' gudd gess" is lived and loved here so end your day with a delicious dinner and a good glass of wine before staying in one of our excellent accommodations. If you want something a little more unusual, sleep like an artist in a circus wagon on the farm or embark on a journey into the world of fairy tales at campsite Bostalsee.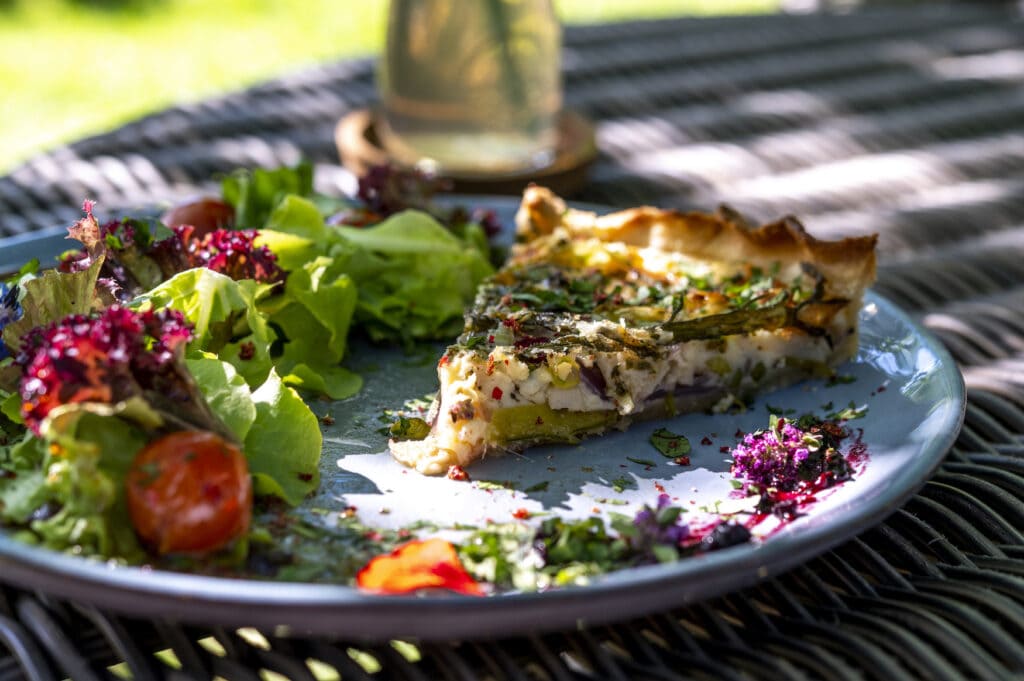 Camper life
Make a stop at the 5-star year-round Campsite Bostalsee and enjoy comfort in the countryside Try out the various leisure activities around the Bostalsee and relax in your camping chair while barbequing.
Genuine fun for the whole family
Even our little guests will never get bored here. Exciting adventures are just waiting to be experienced such as roaming through the woods like Robin Hood with a bow and arrow or letting your adrenaline level rise during a fast ride on the summer toboggan run ontop the Peterberg. Feed and pet free-roaming animals during a visit to the Freisen wildlife park or take a seat in the space studio in the replica Apollo 13 space capsule and feel like our Saarlander astronaut, Matthias Maurer.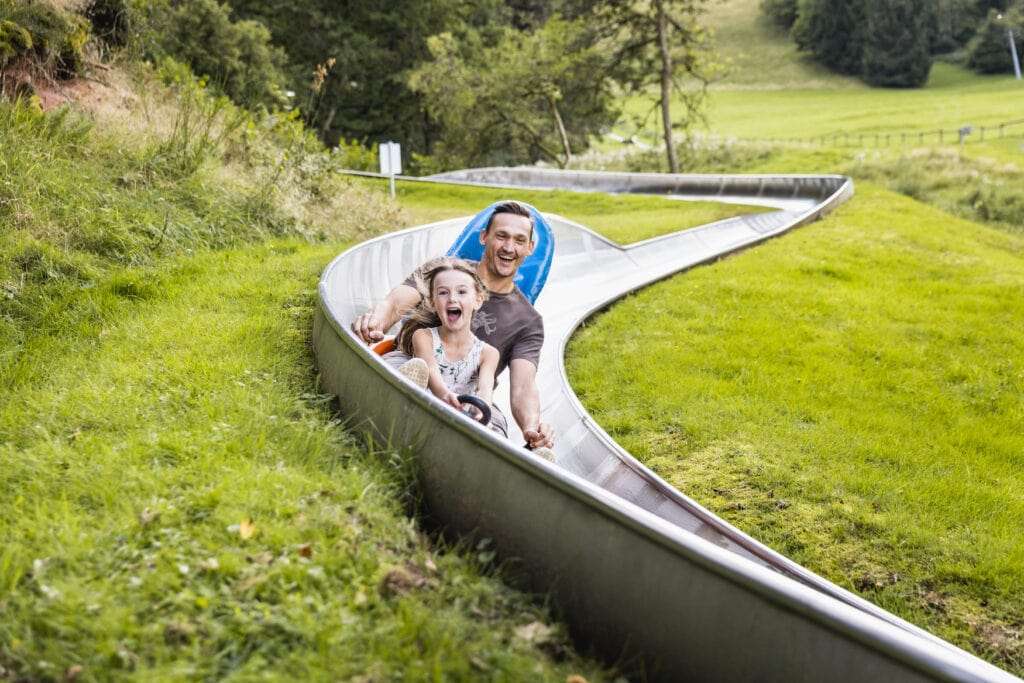 Even when the weather is bad, the mood is not dampened and the children are kept busy when they slide, jump and climb on the trampoline in the Bosiland indoor play paradise. There is so much to do in the Center Parcs Bostalsee with mini golf, bowling and the Aqua Mundo adventure pool. It's a real children's entertainment experience!
A real time traveling experience
Are you interested in art and culture? Then embark on a journey into the history of north-eastern Saarland! Walk in the footsteps of forgotten eras and witness historic and contemporary art that inspires. Climb the Celtic ring wall in Otzenhausen and marvel at the remains of the Celtic fortifications that are more than 2,000 years old. In the associated Celtic village, you will learn how the Celts worked and lived. Visit Germany's oldest monastery, Tholey Abbey, which not only houses monks but is also home to the three choir windows by world-renowned artist, Gerhard Richter. The adjoining abbey garden also appeals to all the senses and invites you to take a long walk. And if you want to know where Duchess Luise, the progenitor of the Windsors, once resided, the district town of St. Wendel, with its winding streets and charming old town is your destination.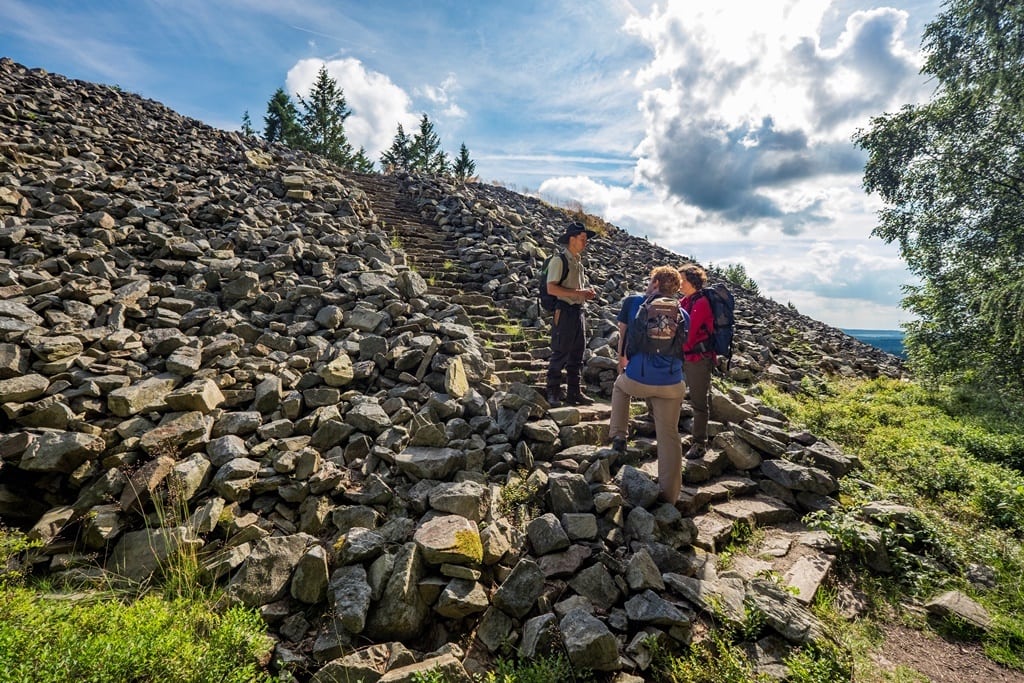 Virtual experience on the go
Using a smartphone, tablet or PC, you can take a trip through the Sankt Wendel County from the comfort of your own home or on site. Simply call up the virtual tour guide in your browser, activate GPS tracking, select a tour and off you go.
Touristik & Freizeit Sankt Wendeler Land
Am Seehafen 1 | 66625 Nohfelden-Bosen | 06851 801-8000
tourist-info@bostalsee.de | www.bostalsee.de/en/ | Facebook | Instagram