Bavaria's beautifully iconic capital, Munich, has many facets: the famous Hofbräuhaus with its rustic brass bands, the luxurious shops on Maximilianstrasse where Munich's elite strolls, the legendary Allianz Arena, or the Munich Oktoberfest, which has long conquered the world and attracts visitors from all around the globe are just some of the city's finest examples. But is none of this new for you? If so, then how about you check out these cool activities in Munich, from surfing to beer brewing, where you can not only watch but also participate.
Chic for Oktoberfest
Buying a dirndl is not hard, but sewing one is much more challenging, right? Not with the inspiring dirndl sewing course at Mei-Dirndl. In just two days, participants learn how to create a Bavarian traditional dress. Under the expert guidance of professional seamstresses, unique creations are made using only high-quality fabrics and top-notch materials. Different dirndl models, aprons, blouses, or lederhosen can be crafted. The dirndl workshops take place twice a month and are aimed at participants with basic sewing skills.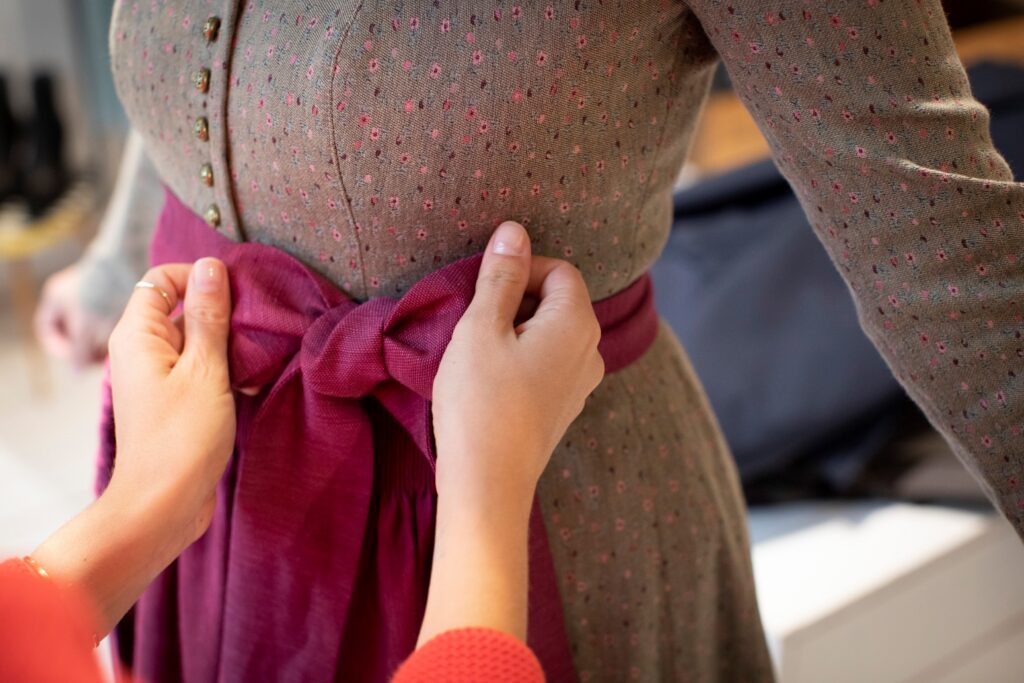 Becoming a Bavarian Dance Pro Step by Step
If you want to impress everyone at Munich's folk festivals, it's best to attend a traditional Bavarian dance course beforehand. Dance instructors Katharina Mayer and Magnus Kaindl, in collaboration with the Hofbräuhaus, offer various workshops that not only teach basic steps but also elaborate dance figures. The courses around the time of the Kocherlball at the Chinese Tower or the Kathreintanz at the Munich Hofbräuhaus are particularly popular. All courses are free and suitable for every skill level. If you're interested in the dance course but are not in Munich, you can even participate online and learn how to dance in true Bavarian style.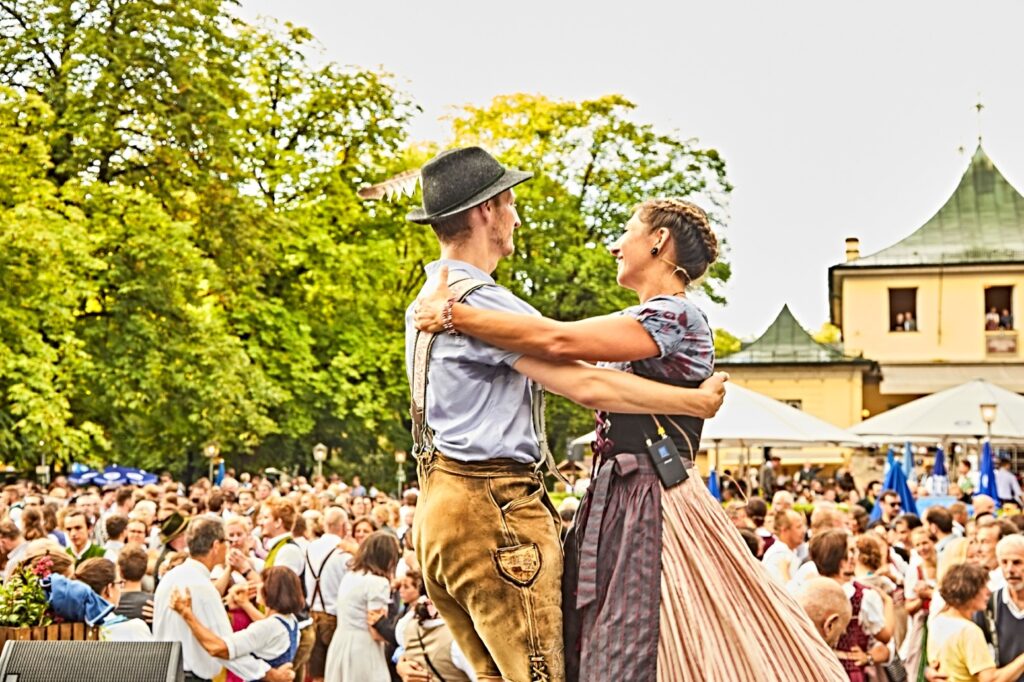 Oans, Zwoa – G'suffa (One, Two – Cheers)
Bavarians and their beer are inseparable. Naturally, during a stay in Munich, a stein or two is a must. If you want to delve even deeper into the matter, you can learn to brew beer in Munich. The Haderner Organic Brewery reveals the secret of its liquid gold in their brewing courses. The courses teach how the brewing process works and what ingredients are needed. Participants also learn about different beer styles and their flavors. Alternatively, you can simply visit Munich's first organic brewery.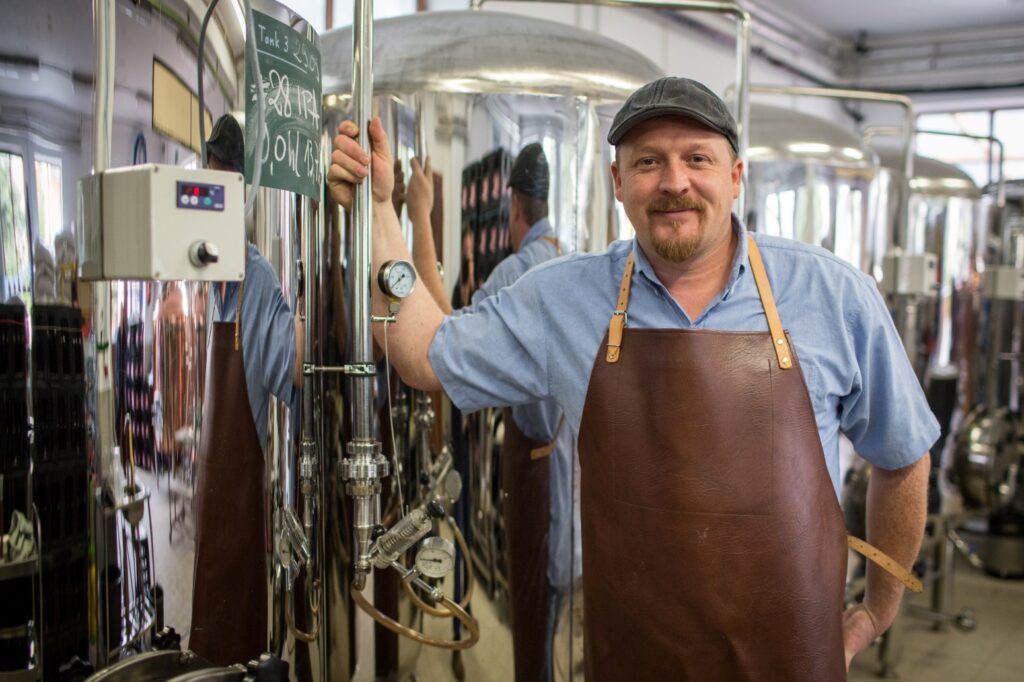 Street Art Instead of Glamour
Munich is not just about glamour! What many don't know is that the Bavarian capital is also a hotspot for street art. Especially in the 80s, Munich was considered the mecca of the German graffiti scene. But even today, modern art is alive here, in museums like MUCA or KUNSTLABOR 2. At KUNSTLABOR 2, artists create walkable artworks over six floors, featuring stars of the scene like Loomit and Pepe, or the rapper Samy Deluxe. At least twice a month, you can become an artist yourself. A two-and-a-half-hour course teaches various skills like character design or graffiti spraying. The courses are offered for different age groups as well as beginners and advanced learners.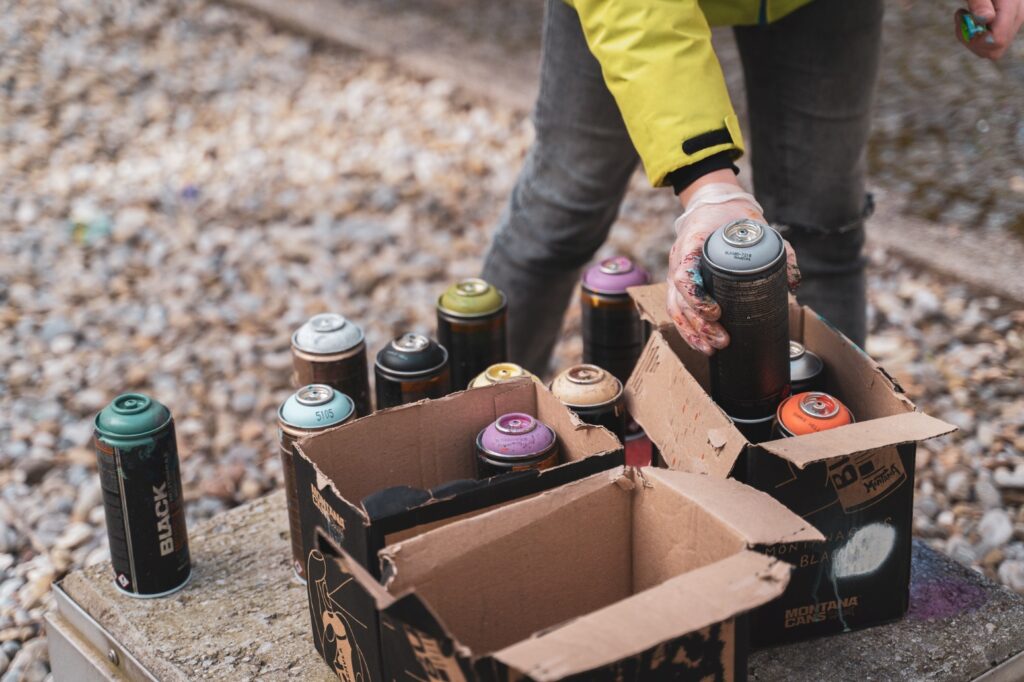 City Surfing on the Eisbach
Surfing in Munich? Yeah, you heard us right. In the middle of the city, in the English Garden, you'll find the legendary "Eisbachwelle" (Eisbach Wave). It's a kind of standing wave generated by a stone step in the Eisbach stream. The fast-flowing Isar River creates a wave here, an absolute highlight for surfers and water sports enthusiasts. If you think this is cool but can't surf yet, sign up for a workshop at the Jochen Schweizer Arena. Munich's indoor surf courses are led by professional coaches. During school holidays, courses are also offered for students. Natural talents can then try their skills at the Eisbach wave!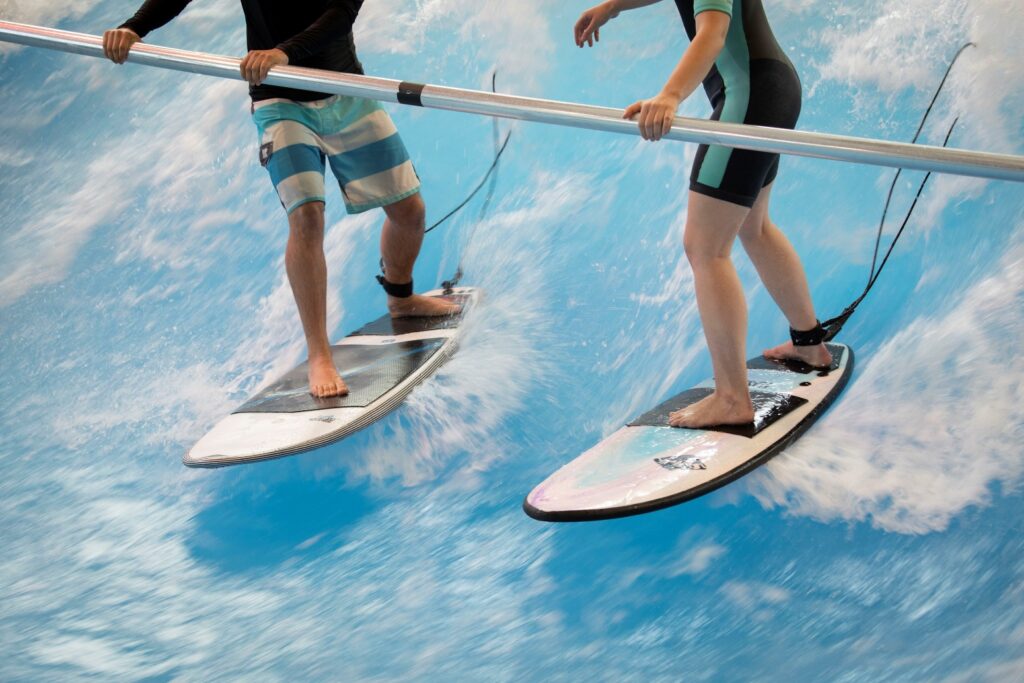 Ice Cream Instead of the Eisbach
What do ice cream cafe owners do in winter? They prepare for the upcoming season. And in Munich, everyone can join in. Giorgio Ballabeni offers ice cream courses after the main season. At the Ballabeni Ice Cream Workshop, participants learn the basics of ice cream making and try exciting creations. The goal of the course is to be able to make your favorite ice cream at home! How about pretzel ice cream, for example?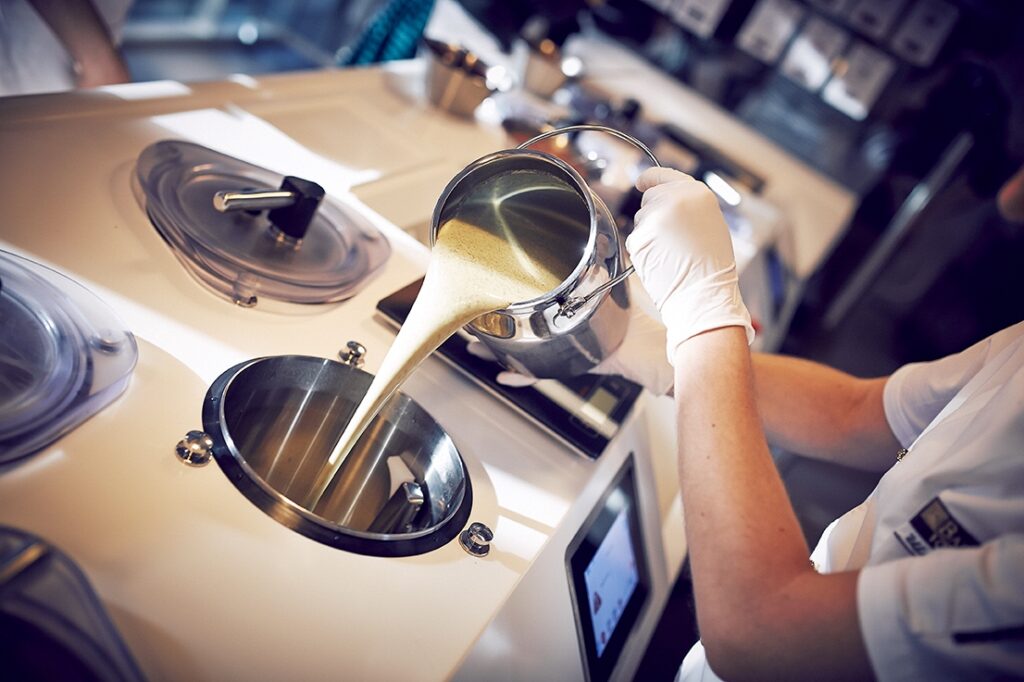 Is It Art or Can You Eat It?
These Munich cookies have even made it to Hollywood. When Keksliebe made a cookie that looked like Kim Kardashian's rear end, Universal noticed this curious treat. They promptly used these Munich cookies to promote a new season of the Kardashians. So, if you want to elevate your baking skills, don't miss the trendy workshops at Gärtnerplatz. They teach various things, including how to achieve the perfect royal icing. Keksliebe adapts the workshops to the respective season, from Oktoberfest to Halloween. If you'd rather eat cookies than bake them, you can simply buy these delicious pieces of art in the store. Yummy!
Experimental and Innovative – Painting in the Museum
Visitors to the Factory can let their creativity run wild. Since 2023, the workshop at the Museum Brandhorst has been offering workshops and courses for both young and old. The project was inspired by Andy Warhol's studio in New York of the same name, where the who's who of the art scene gathered. Various courses are offered on different topics. Art enthusiasts can learn new techniques or deepen their skills, with a focus on innovative, digital, and experimental art. The best part: the courses and studio formats are free.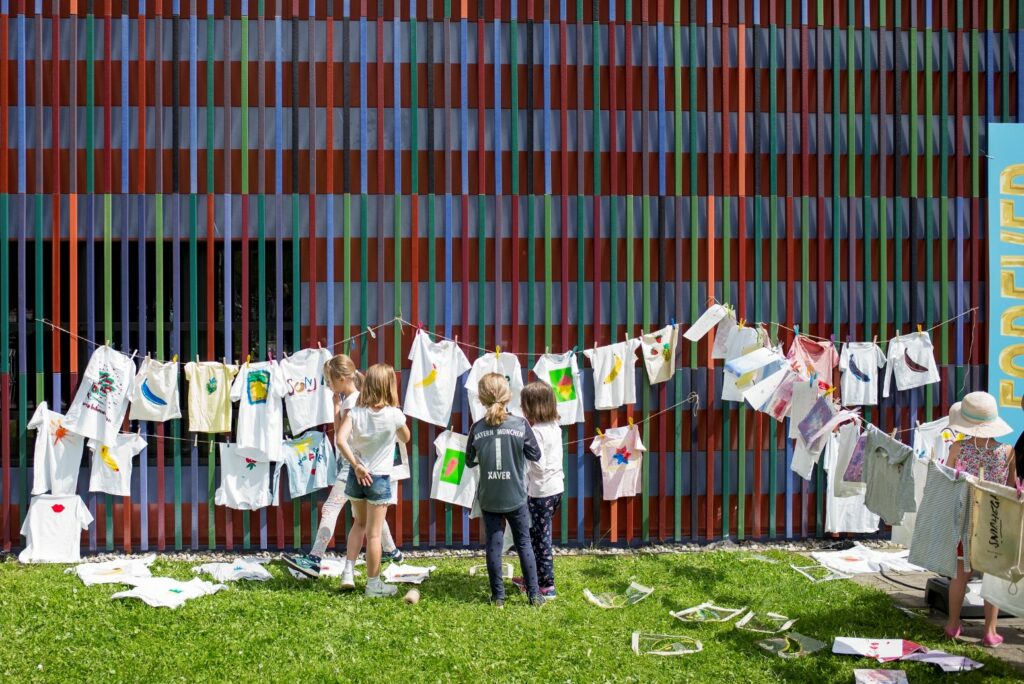 Baking Pretzels Made Easy
This delicious pretzel-like pastry is synonymous with Bavaria. That's why the E. Knapp & R. Wenig bakery offers pretzel baking courses once a month. In a short amount of time, participants learn tips and tricks for preparing the dough and shaping it skillfully. Following hundreds of years of tradition, the bakery also produces other traditional baked goods, such as "Mundsemmel" or Munich beer pastry. By the way, this traditional bakery belongs to the only active mill in Munich, the Hofbräuhaus-Kunstmühle. All spots booked? Alternatively, Bäckerei Neulinger also regularly invites people to bake pretzels.