The Black Forest: Some love it, some hate it, but everyone knows it. Most Germans have visited this popular holiday destination in the country's south as children. Memories of long hikes, picturesque landscapes and, of course, the world's largest cuckoo clock. But is that enough to captivate today's young vacationers? Fortunately, the tourist region stays in tune with the times and consistently surprises us with exciting, action-packed activities that allow you to rediscover the Black Forest! Here are the coolest experiences for your Black Forest vacation.
Not for the Faint of Heart: Waldseilpark Durlach/Karlsruhe
Up here, among the treetops, the world looks completely different. In the Waldseilpark in Karlsruhe-Durlach, you can ascend up to 16 meters. Sport enthusiasts test their skills on 100 climbing stations high above the ground. The highlight: Each climbing route ends with a rapid zip line descent. What sounds adventurous at first is perfect holiday fun for the whole family! Little climbing monkeys from the age of four can tackle the children's course or explore the adjacent adventure playground. There's a suitable level of difficulty for everyone. Important: It should be noted that it's highly advised that you make a reservation before your visit!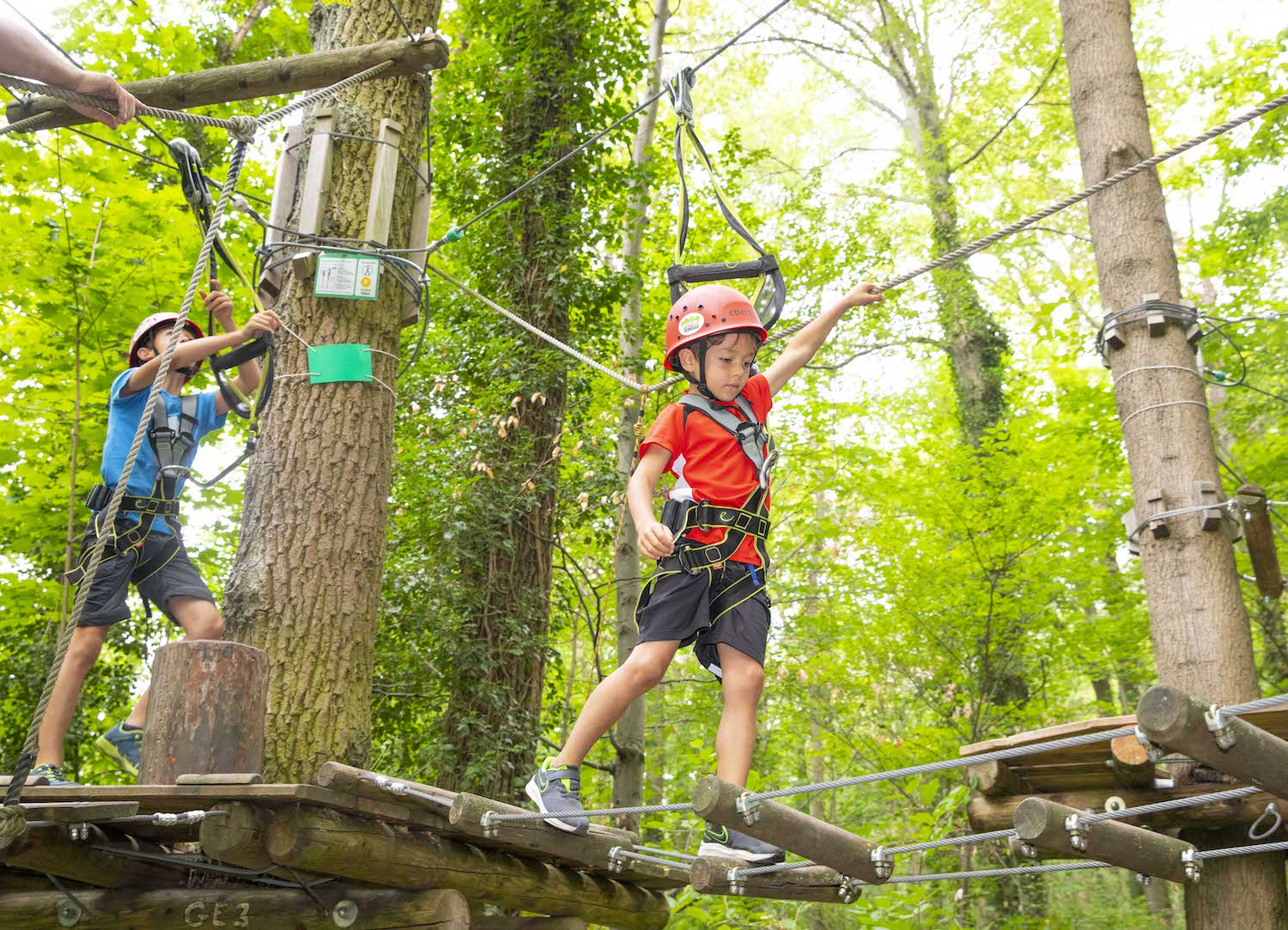 Here, There and Everywhere: MTB Trails Freiburg
Nowhere else is mountain biking as enjoyable as in beautiful Freiburg. Right on the city's outskirts, you'll find 10 trails with varying levels of difficulty to cruise along. The most demanding of them is "Borderline," which follows a former border line to Ebnet. While the beginning throws plenty of rocks and roots in your way, it becomes more comfortable towards the end as you pick up speed. Also suitable for advanced mountain bikers are the winding "Canadian" trail at Kybfelsensattel or the jump-loaded trail "Baden to the Bone" at Freiburg's local mountain, Schauinsland. Of course, beginners and aspiring bikers are also catered to! The moderately difficult "Badish Moon Rising" trail and the cool practice trails known as "Flohtrails" are good options.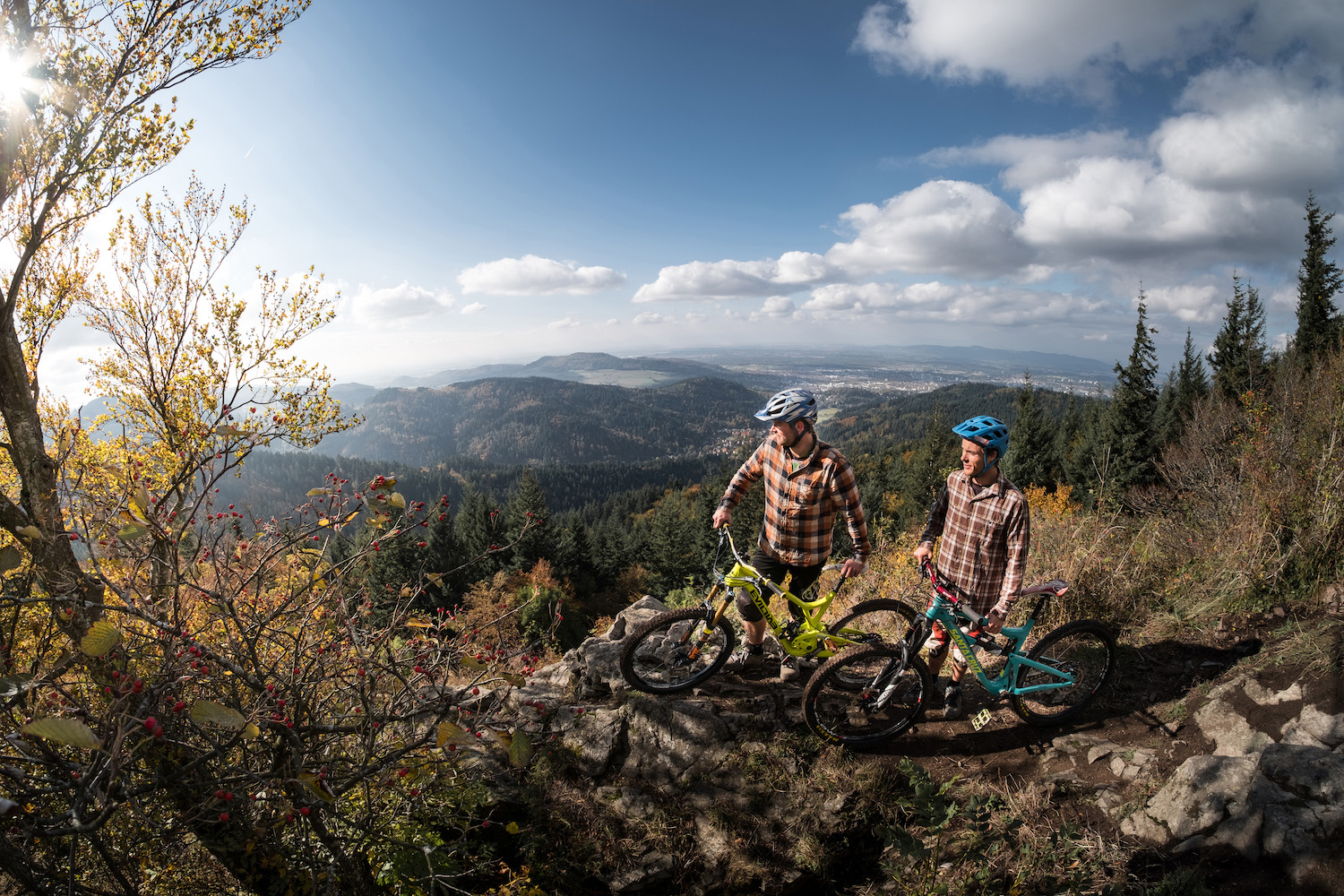 An Adventure That's Hard to Escape: "Das Solegeheimnis" in Bad Dürrheim
It's the year 1883, and the spa town of Bad Dürrheim is making a name for itself with its brine baths, while Grand Duchess Luise of Baden begins her work. Well, not really, but you'll play a part in it. In this charming spa town, you have a challenging case to solve, which transports vacationers back in time: Criminal activities threaten to thwart the opening of the children's brine bath! Over a four-kilometer trail through forests, meadows, and picturesque parks, you'll be tracking down the culprits. "Das Solegeheimnis" is certainly a lot of fun for game-loving teenagers and adults.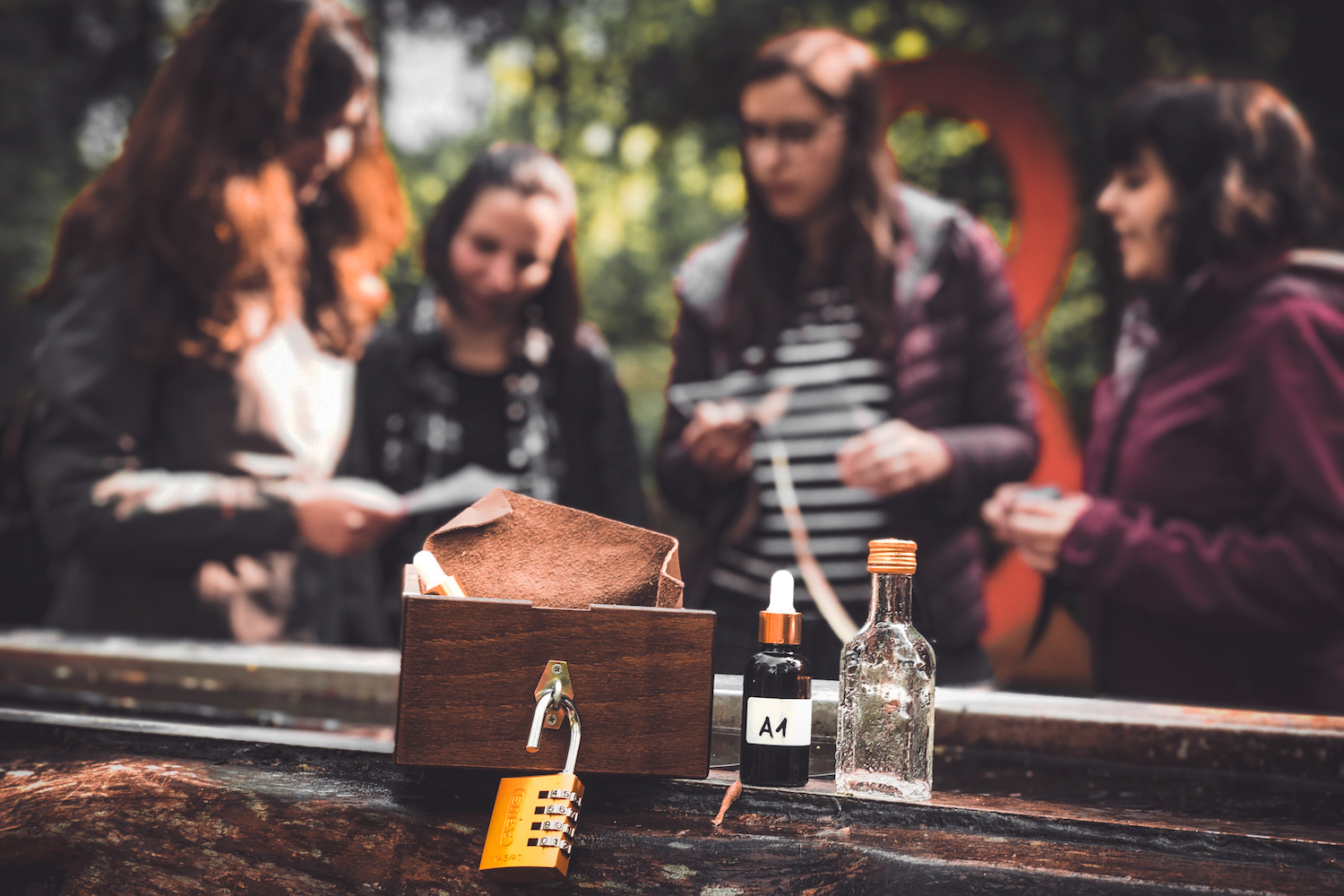 Make Waves: Tunisee
For a real adrenaline rush, head to the Wakepark at Tunisee near Freiburg. With wakeboarding or water skiing, you can conquer the Black Forest. After initial instructions at the lake, boarders whirl around in circles for about 600 meters. Those who are confident on their boards can venture onto various rails and ramps, which are perfect for tricks or jumps. Exciting practice courses for beginners and children include all the necessary equipment, from helmets to wetsuits!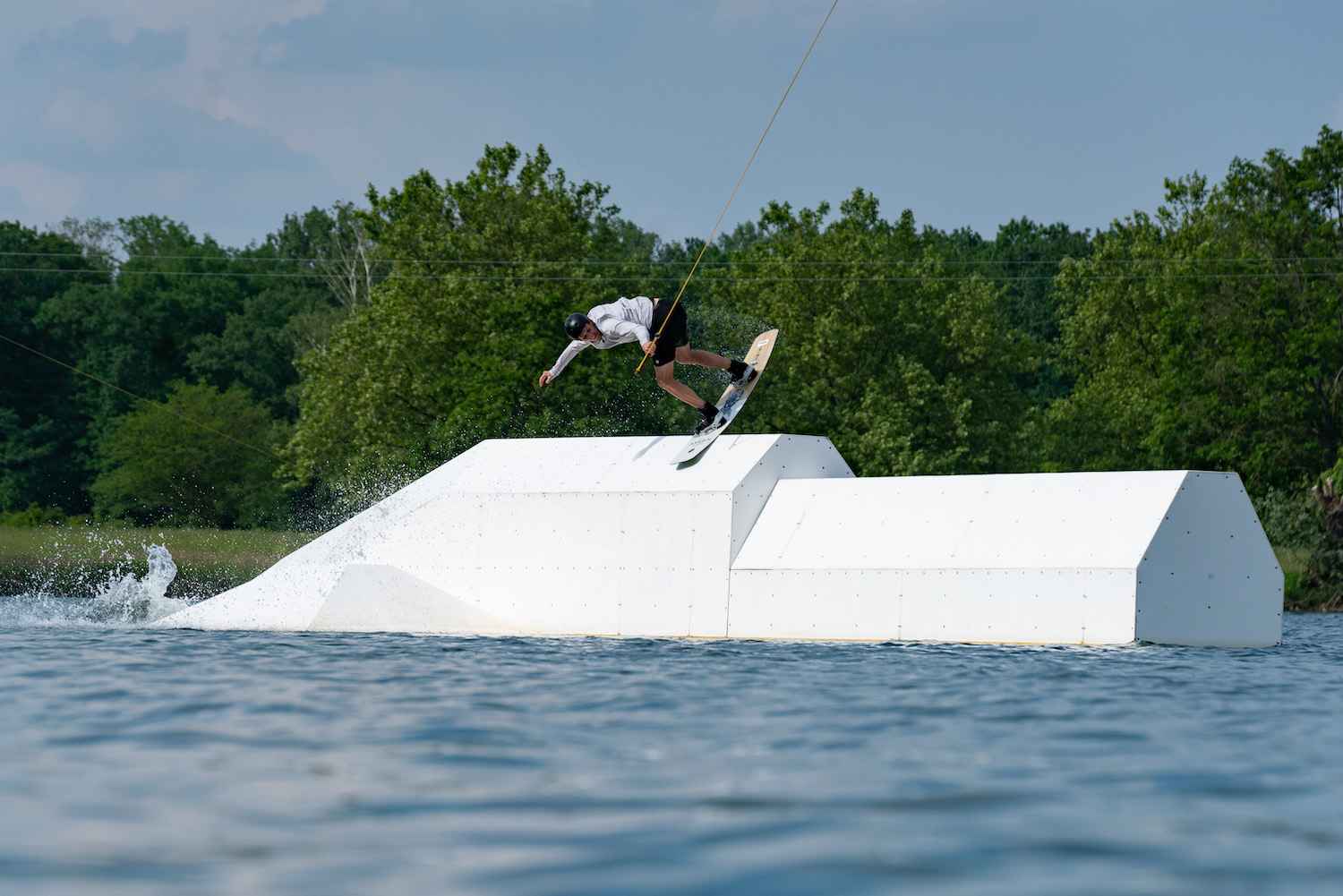 Soar Like a Bird: Himmelsglück in Schömberg
On foot or via a panoramic elevator, ascend 50 meters to Himmelsglück. In front of the wooden and steel observation tower, you'll find a spectacular view of the dense Black Forest and the village of Schömberg. However, the tower's most exciting feature is the descent. Adrenaline junkies can take the Blackforest Flying Fox to rush through the treetops headfirst at 60 km/h over a distance of 600 meters into Kurpark. Offering a similar thrill is the Blackforest Flyline, a 500-meter-long zip line that safely transports visitors back to the valley. Don't worry though; you can leave the tower the conventional way after enjoying the view from the platform.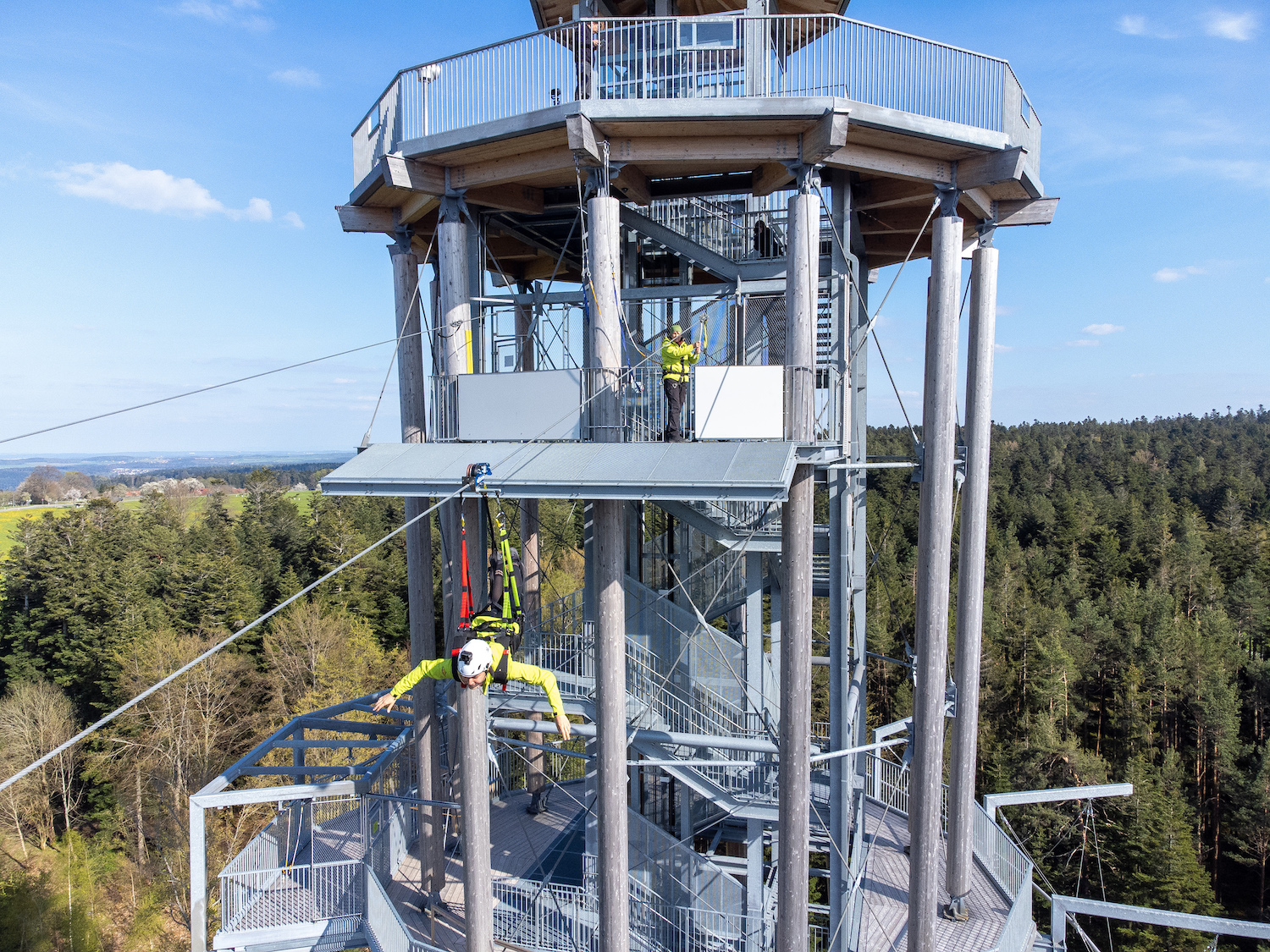 Switch to Flight Mode: Ballonsport Müllheim
You'll rarely experience the Black Forest from this perspective. Take a balloon ride over picturesque villages, steep vineyards, winding rivers and, of course, the deep-green Black Forest. The balloon tour lasts 90 minutes and departs from one of several locations, often at sunrise. Options include Müllheim in Markgräflerland, Bad Krozingen, Freiburg, Opfingen, Hinterzarten, or even Europa-Park Rust. However, flight operations are weather-dependent, and balloon tours may be canceled when there's poor weather conditions.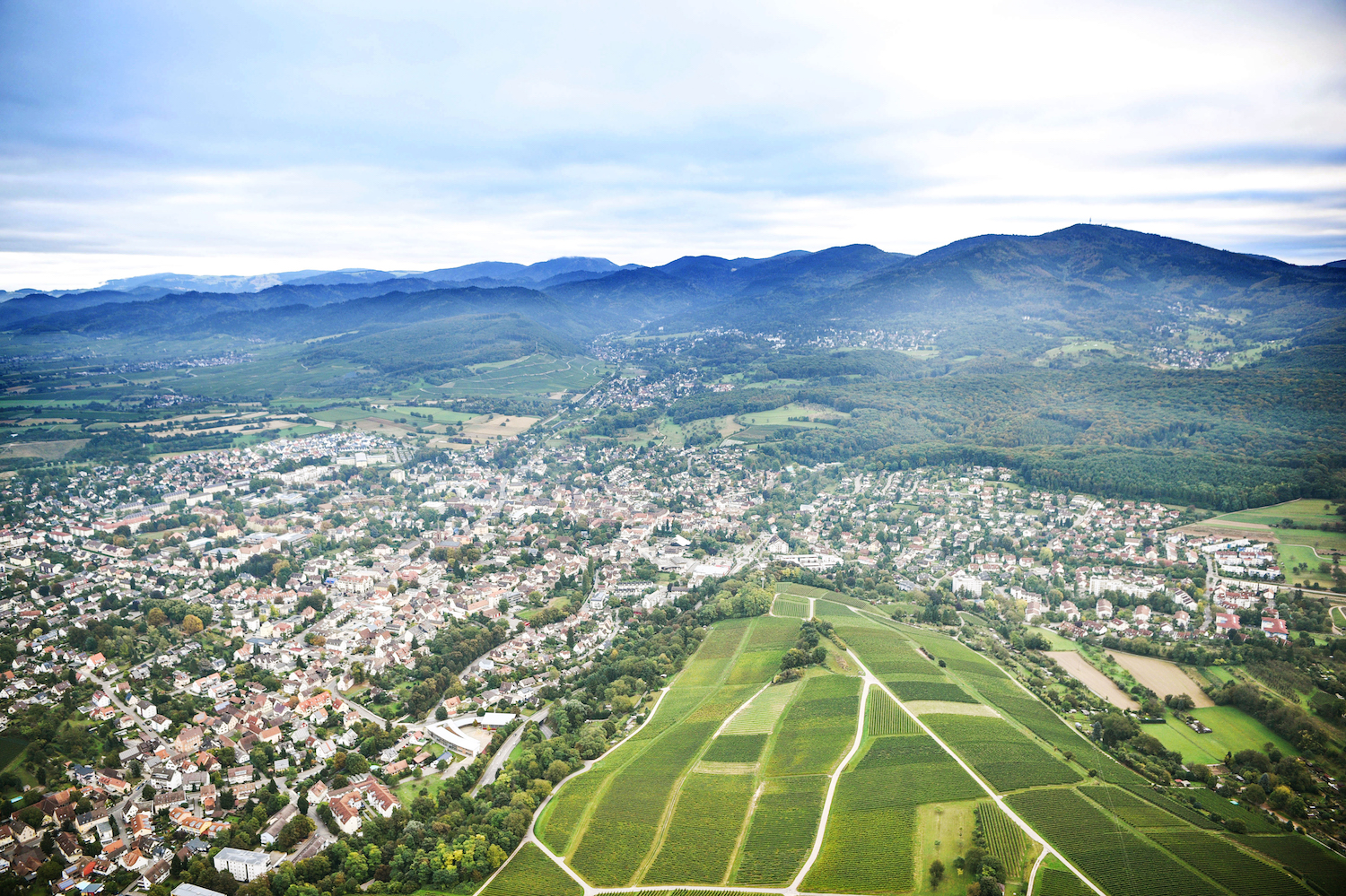 Hiking with a Twist: Albtal
The "Albtal.Abenteuer.Track" in the northern Black Forest is so unique that it has coined its own term: "cross-hiking." But what does that mean? Cross-hiking doesn't involve boring, well-maintained hiking paths but traversing the terrain off the beaten track. Climb over roots, venture through forests, or tackle steep sections with the help of ropes. This two-day hike, with each day covering about 24 kilometers and ascending up to 1000 meters, takes you between Bad Herrenalb and Marxzell. Along the way, you'll discover historical ruins and picturesque views. But be warned! This track, with its various obstacles, is not for beginners. Sturdy footwear and weather-resistant clothing are essential.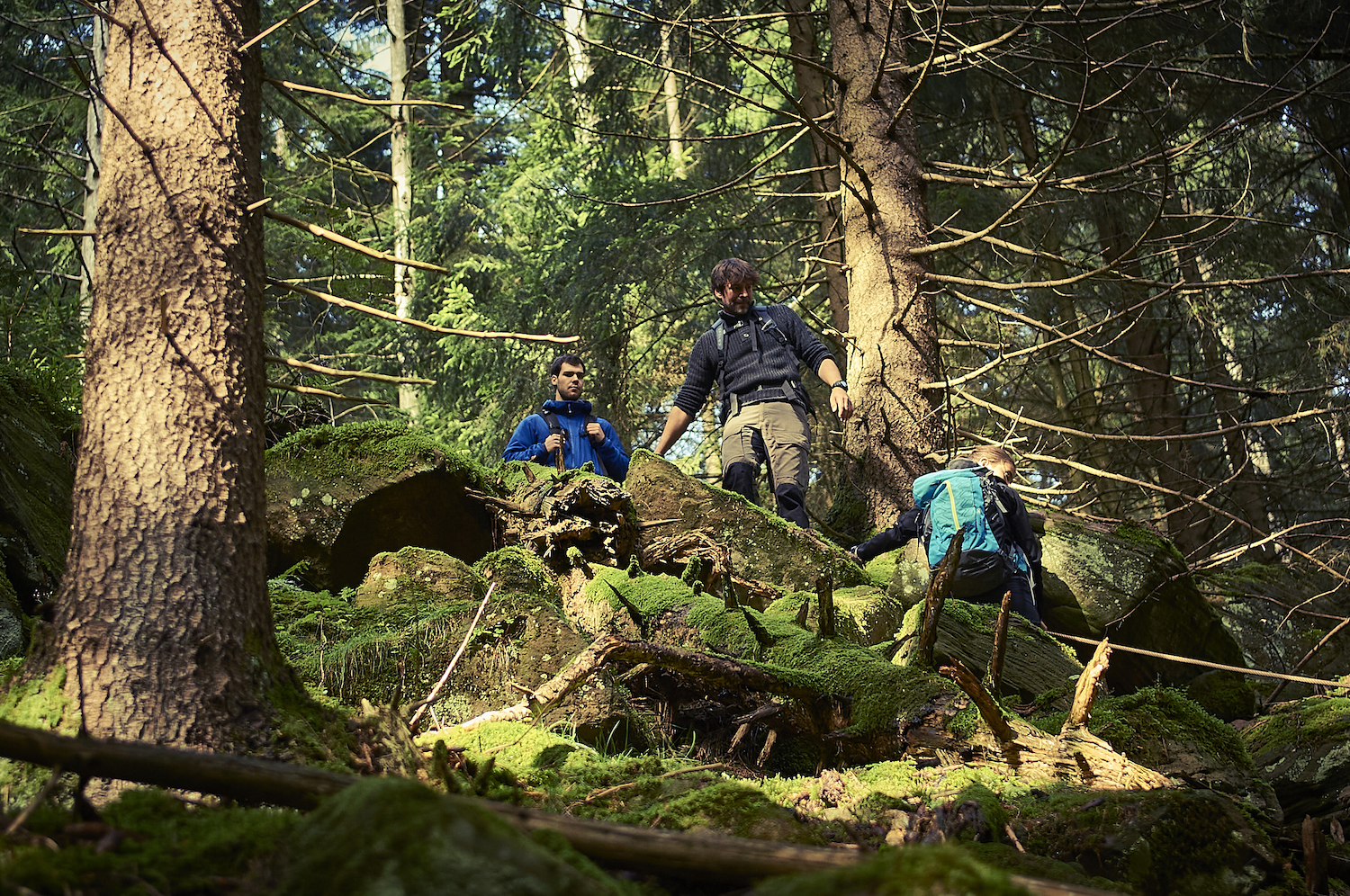 The Forest of 100 Waterfalls: Zweribach Waterfalls
Unbelievably, the Black Forest boasts over 100 waterfalls! How about a hike to the Zweribach Waterfalls? The journey begins near Wildgutach at the Zweribach Waterfalls hiking parking lot. You'll trek through the shade of the Naturschutzgebiet (nature reserve) towards Simonswälder Tal. Upon arrival, you'll witness a magical natural spectacle: three roaring waterfalls plummeting 40 meters into the depths amid mossy rocks.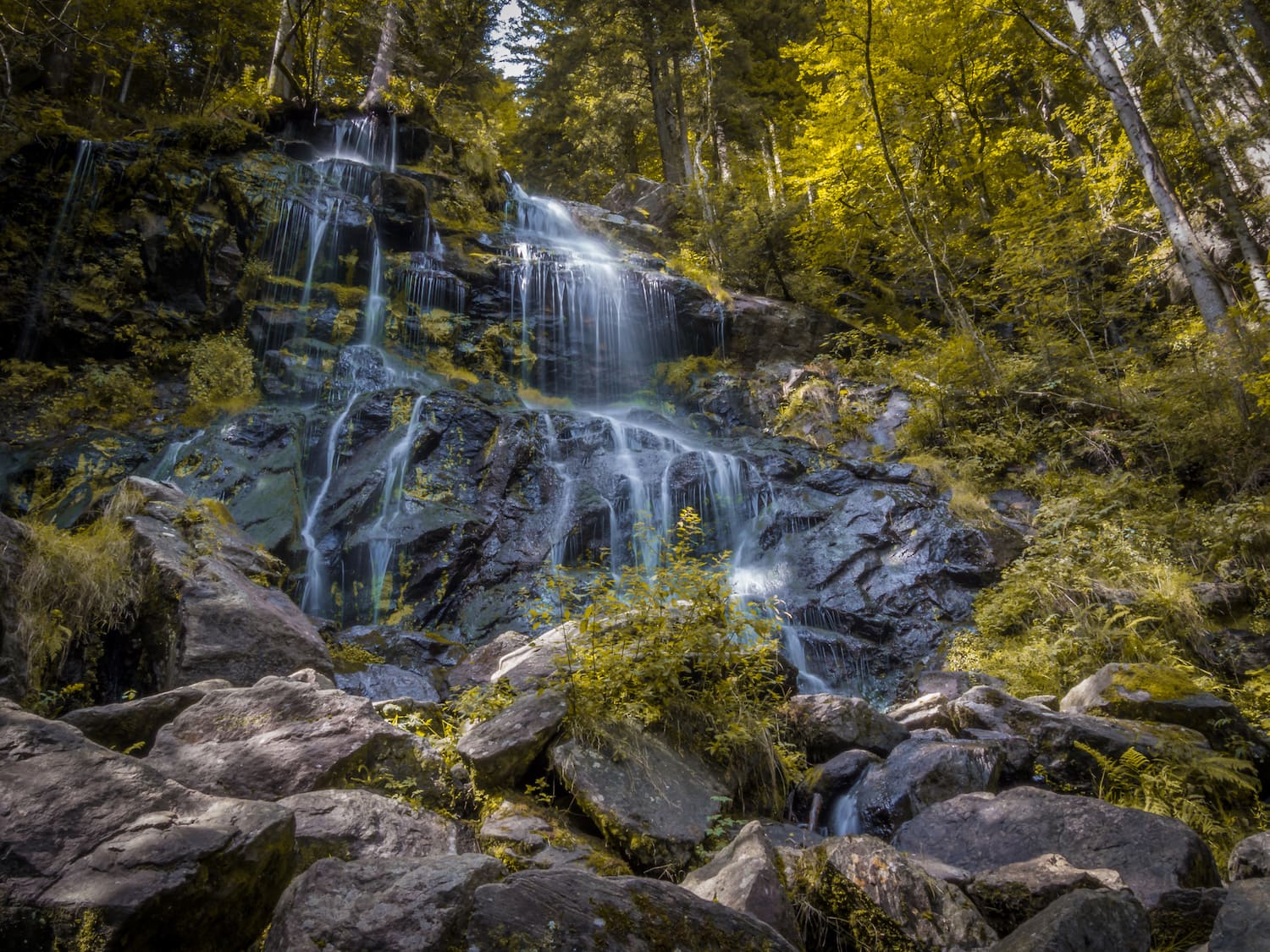 In the Heights: Hirschgrund-Zipline Area
If you're not afraid of heights, explore the Black Forest from above! Located near Schiltach in Kinzigtal, seven zip lines will thrill you with plenty of speed, fun, and excitement. While the Kimmigbergbahn is more relaxed, the record-breaking Gründlebahn provides plenty of thrills: at 83 meters high and 570 meters long, it's Germany's longest natural zip line! The various cables are connected by platforms and small treetop paths, which are an adventure in themselves. However, the course is only accessible for those aged 12 and above, and you must be accompanied by a guide.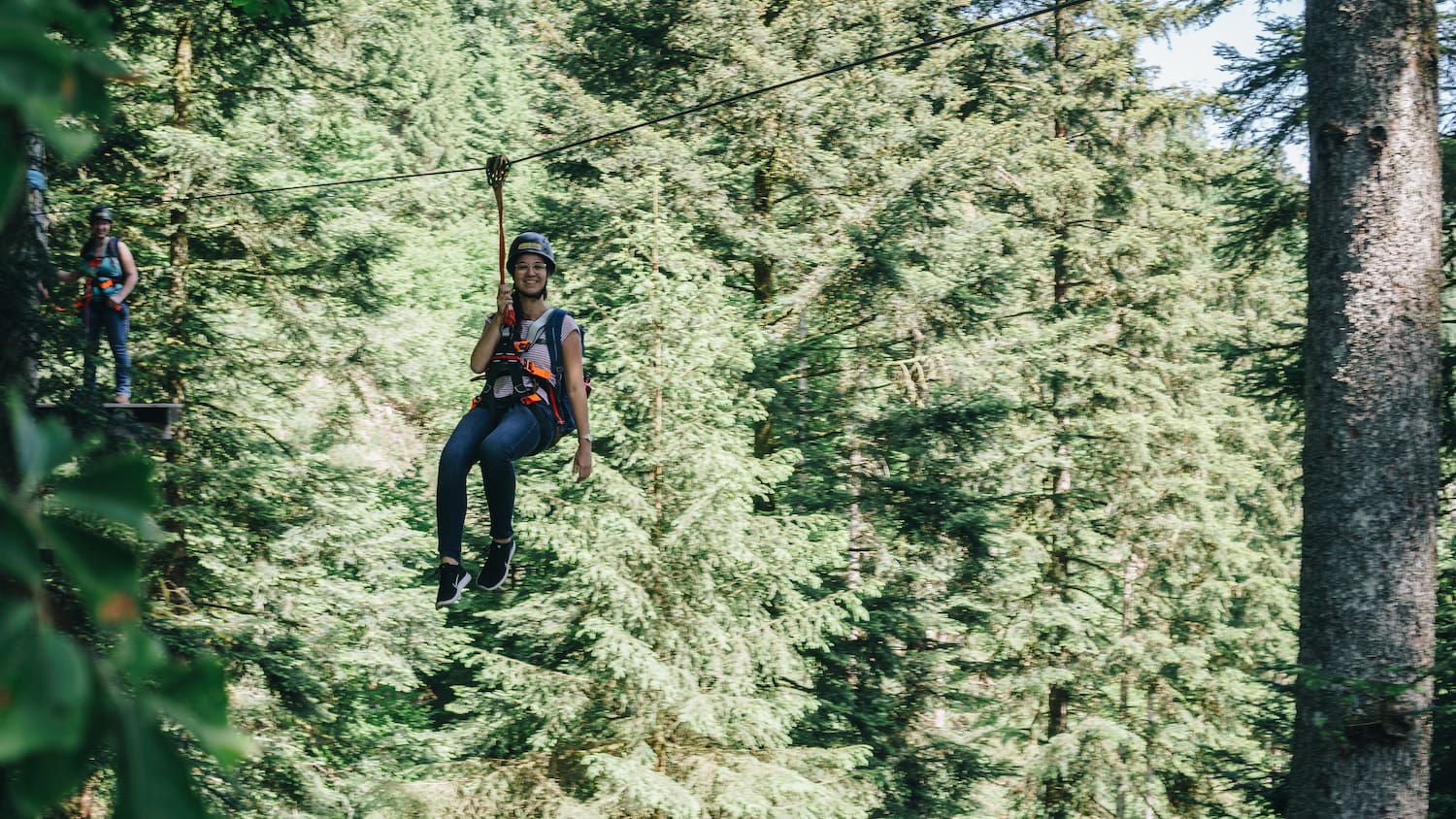 Off You Go on a Wild Ride: Hasenhorn Coaster
In Todtnau, one of Germany's longest summer toboggan runs attracts adventurous visitors. After a leisurely lift ride with dreamy views, it's time for action. With speeds of up to 40 kilometers per hour, summer sleds race down into the deep valley. With all the curves, waves, and loops, it almost feels like a roller coaster! Rest assured, though; no one has ever been catapulted out of the track. This southern Black Forest track is suitable for children as young as 4 years old and is open daily in good weather.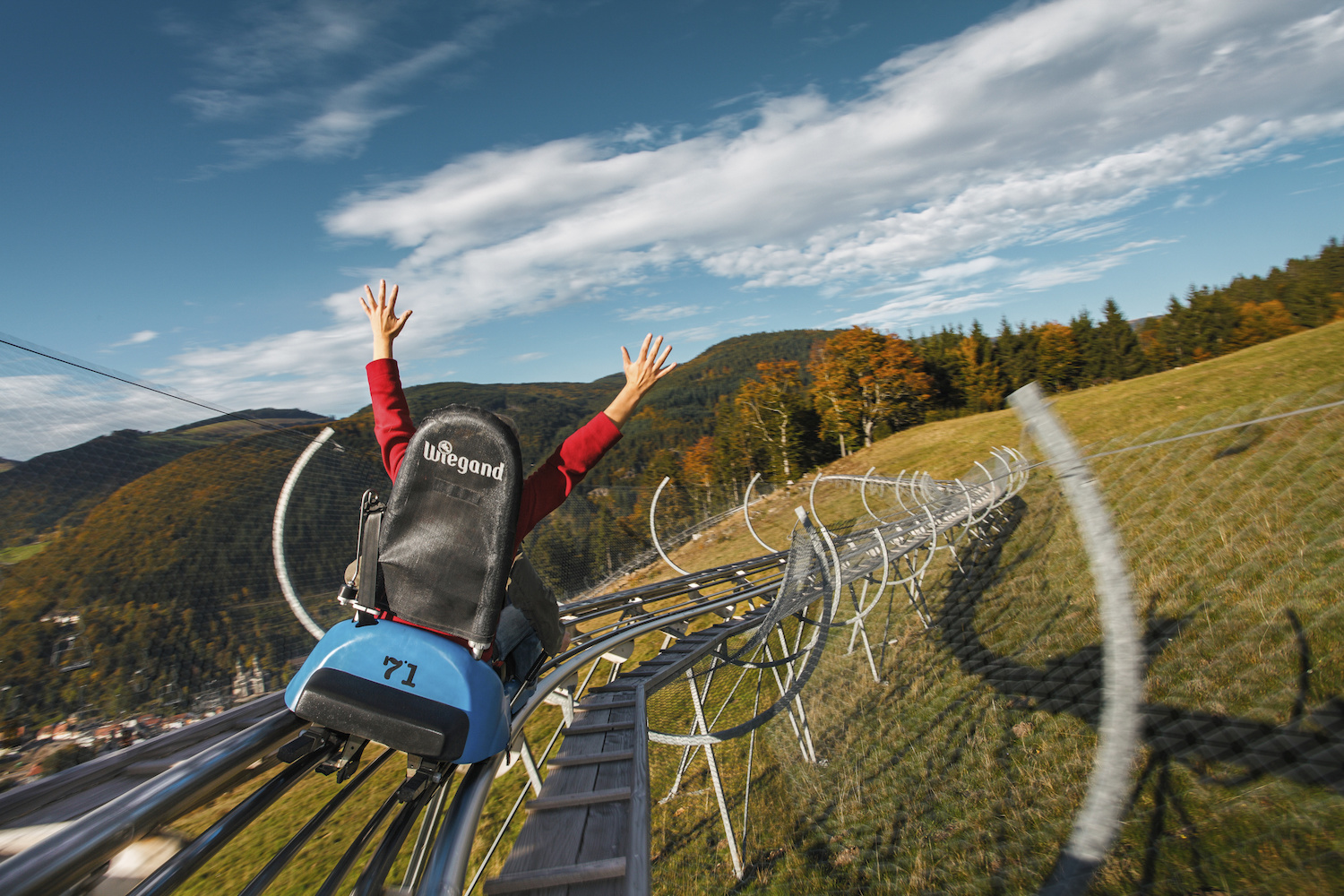 For Racers and Daredevils: Downhill Carts at Mehliskopf
Lean back, relax, and enjoy the view—that's the motto when you drive up to Mehliskopf near Bühl in the northern Black Forest. But be warned: the descent is the complete opposite! With full speed, you'll go downhill for 500 meters on three wheels. These "Downhill Carts" gain significant speed on steep slopes, but thanks to well-maintained disc brakes and large, slanted tires, the rapid descent is as safe as possible. Alternatively, at the Schwarzwaldhochstraße location, you can also find a bobsleigh track and a climbing garden.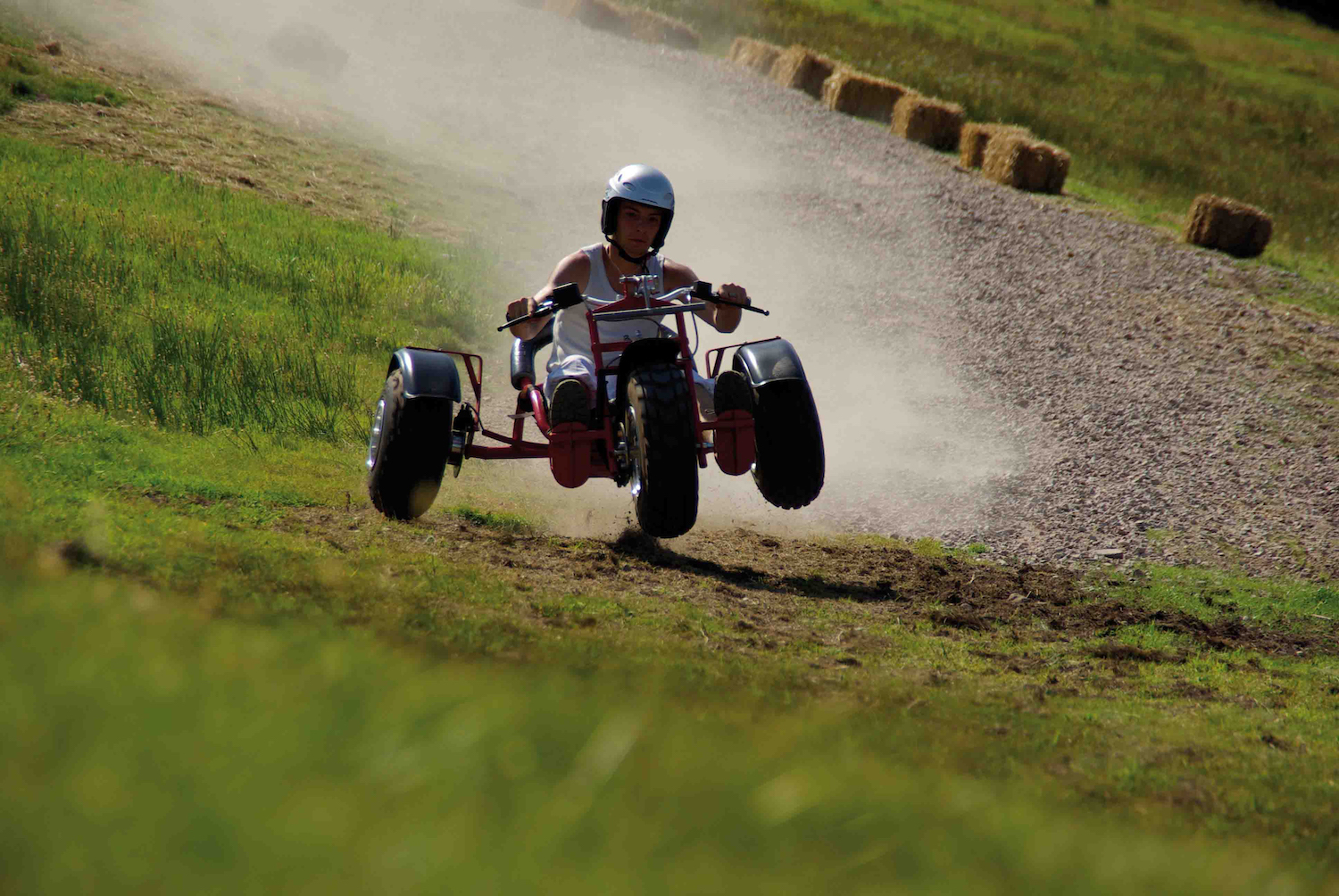 The Legend of Falkenstein: Kirchzarten
Attention, escape game enthusiasts! The Dreisamtal near Freiburg is surrounded by many centuries-old stories waiting to be uncovered. Perhaps the most exciting of them all is the Legend of Falkenstein. Now, in Kirchzarten, you have the opportunity to solve this mystery. Specifically, players must assist Lady Ida of the Castle am Höllental in solving a series of mysterious puzzles. This escape game is tremendous fun for families and is suitable for beginners and parents with children aged 7 and up.