Whether by bike or on foot, The Bavarian Chiemgau can be experienced actively and also offers a lot of culinary discoveries. Welcome to the gourmet region that has just been showered with a veritable rain of Michelin stars. funkyGERMANY knows where visitors to the region can work up an appetite.
Star-filled
Fancy two of the coveted Michelin stars? Then the new restaurant Es:senz in Grassau is just right. You can choose from two menus with six or eight courses. In the restaurant of Hotel Das Achental, Edip Siglweder does not lack precision, harmony or finesse. A star shines in Michael's Leitenberg in Frasdorf, where Michael Schlaipfer combines his very own style of cooking with tradition and cosmopolitanism, creating exquisite taste experiences.
Gut Steinbach in Reit im Winkl received a "green star" for sustainability and regionality. With a "BIB Gourmand", the award Michelin has rewarded several restaurants for carefully prepared and inexpensive meals: the Rait'ner Wirt in Schleching, the Restaurant 1888 in Traunstein, and the Landhaus Tanner in Waging am See as well as the the Gasthof Alpenrose on the Samerberg.
Impaled
Despite the boom in upscale gastronomy, simple dishes such as fish on a stick or Almkäse remain very popular with guests. Many fisheries on the Chiemsee and Waginger See offer plug-in fish at the start of the season. Traditionally, the Steckerlfisch is a vendace that is put lengthwise on a skewer, seasoned heartily and then grilled over charcoal. The whitefish is also one of the favorite dishes of star chef, Edip Sigl, from the Es:senz restaurant mentioned above.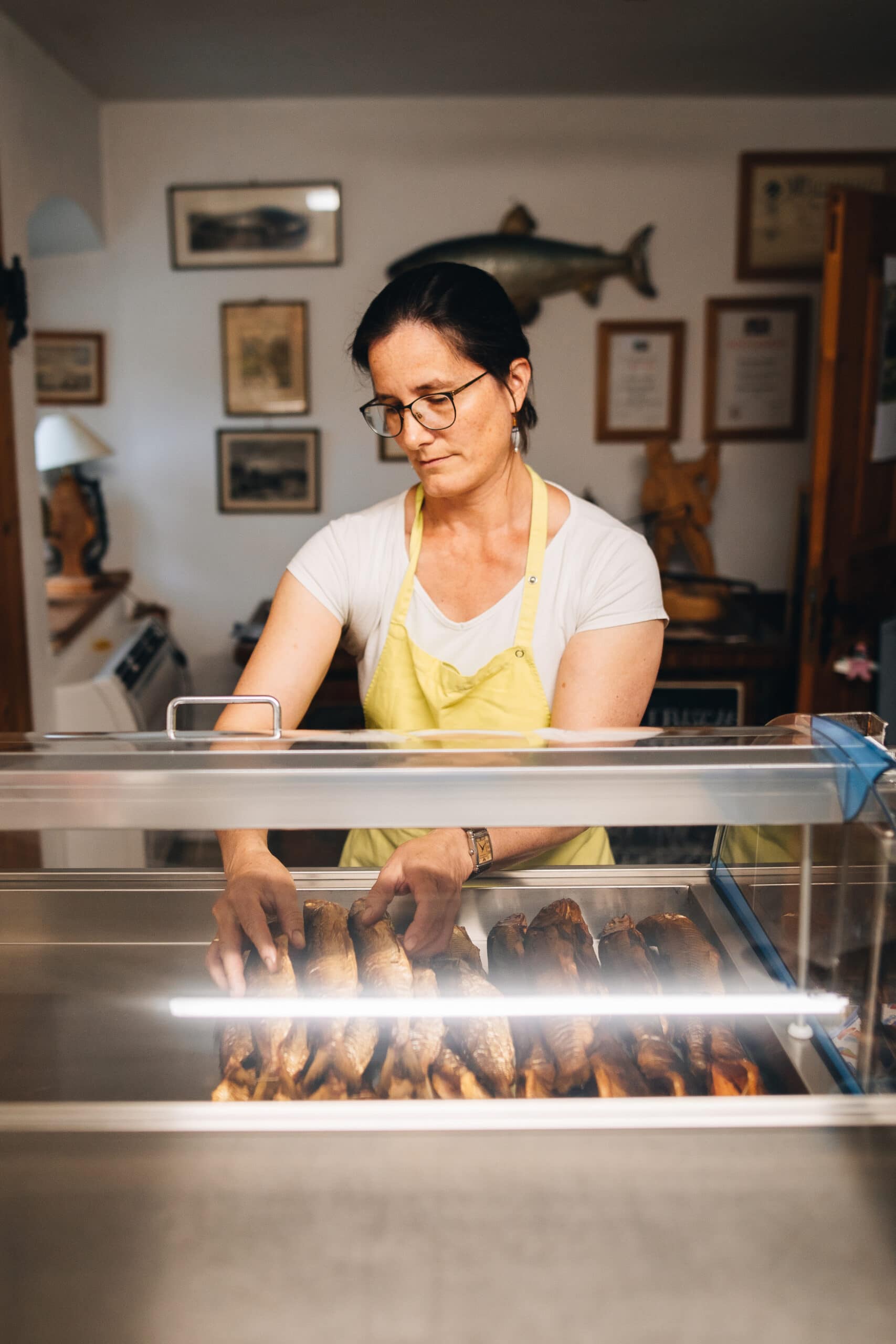 Ready to drink
Fancy a beer? Then off to the Heimatbrauern, where 13 regional breweries in Chiemgau and Berchtesgadener Land, which have joined together to form this network. All the breweries are connected via five brewery bike tours, between 39 and 63 kilometers long. If you stop at several brewery parlors, you can have your visits stamped on the tasting pass and – if the full pass has been sent in – you will be surprised by a very tasty thank you: six bottles of different types of beer.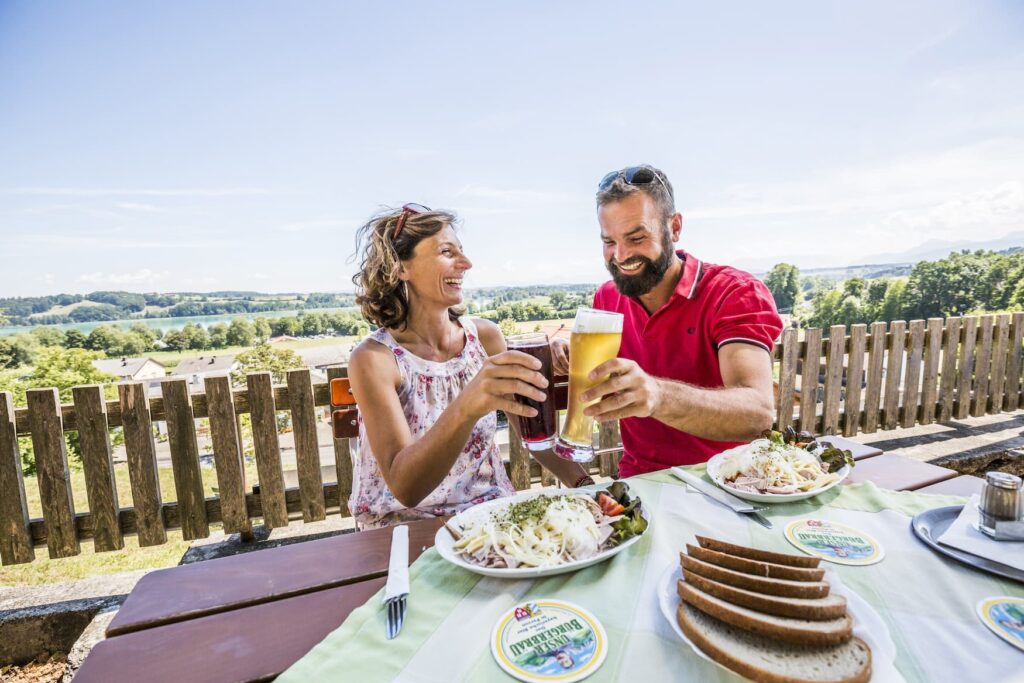 Enjoyable
The dairy farmers at higher altitudes offer simple and hearty treats: Kaspressknödel, freshly preserved alpine cheese, bread with lard or bacon, cakes or Kaiserschmarrn. For hiking fans and mountain bikers, stays in the alpine pastures are the highlight of every tour. All pastures and mountain inns can be found in the Almführer.