In order to learn how to dive and explore impressive underwater worlds, you don't always have to go to distant South Sea destinations. In fact, the underwater world in Germany is quite attractive and offers divers unique and varied experiences. Be it the sunken city of Nordhusia in Thuringia or historical wreck dives in the Baltic Sea. Diving in Germany: The following dive trio – recommended by PADI – proves why Germany should be on every diver's to-do list.
Atlantis is calling: Sundhäuser See, Thuringia
The varied underwater world of the Sundhäuser See is always worth a dive. However, a grandiose spectacle awaits under water, which can also be called the Atlantis of Germany. This is where the sunken city of Nordhuisia lies. This was modeled on the real free imperial city of Nordhausen and specially designed as a diving spot to attract not only divers but also fish, crabs and sponges. Built from environmentally friendly materials, the place was gradually "sunk" into the lake.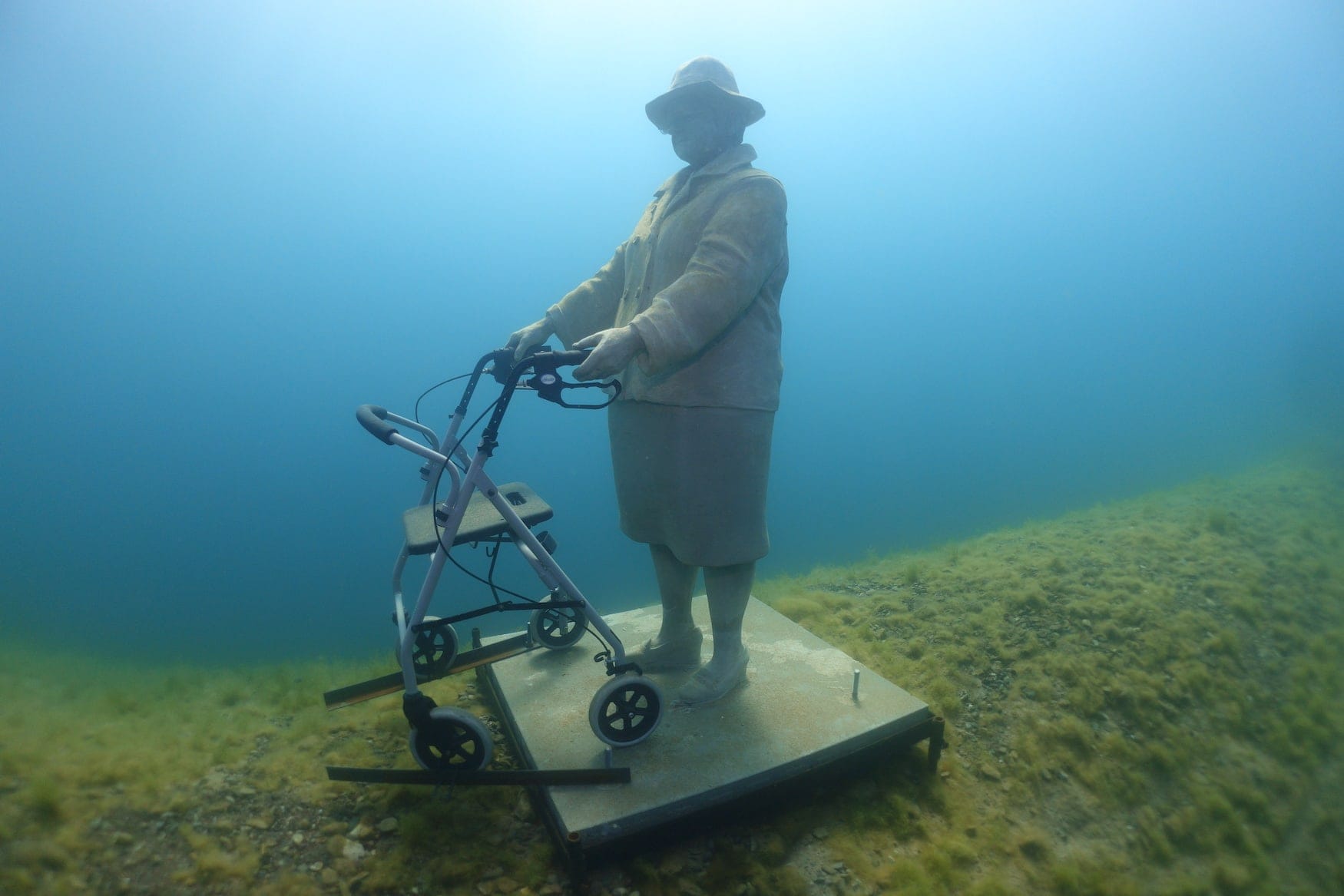 Various buildings can now be explored under water, from farms to churches with graveyards, and the "residents" of the city can be visited. Human oak wood sculptures by the artists, Dieter and Sebastian Kruger are distributed throughout Nordhusia. But wreck divers will also find what they are looking for in the depths of Sundhäuser See. A total of three wrecks sit at the bottom of the lake.
Time travel under water: Chalk lake Hemmoor, Lower Saxony
The former opencast chalk mine was flooded in the 1970s after it was shut down and it seems as though time has frozen under the water surface. Along the old main road, remains of houses, forests, tools and vehicles can be discovered that were once outside the quarry and sank when the pumps were switched off. With a depth of up to 60 meters and a visibility of 30 meters, the chalk lake near Cuxhaven is an absolute "must see" for divers of all training levels.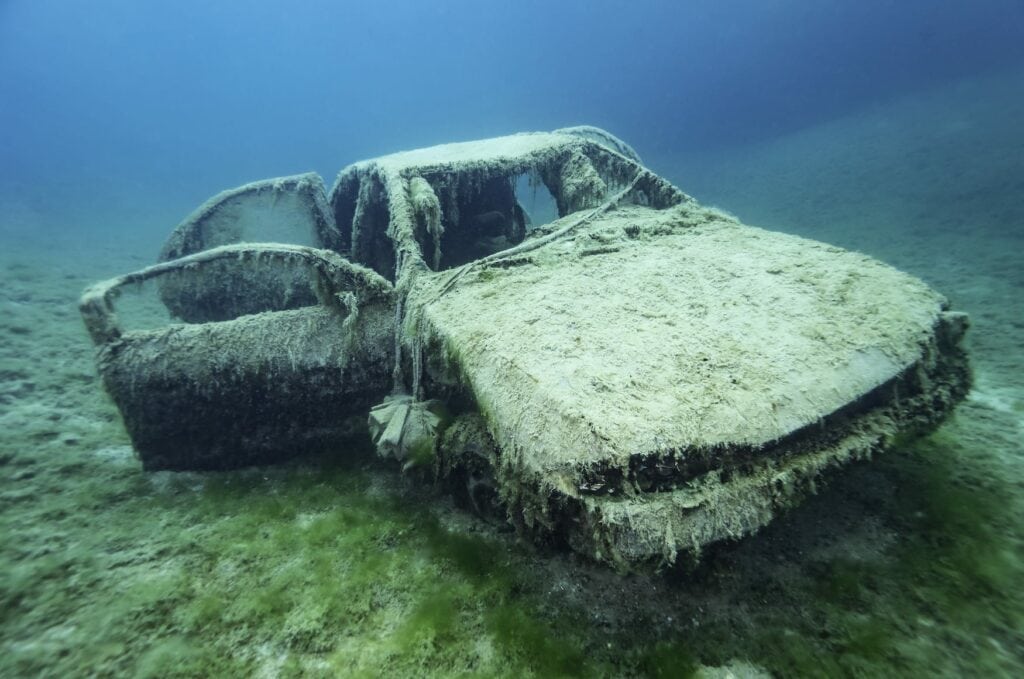 When sea hares lay eggs: Baltic Sea, Germany
The Baltic Sea is probably the most famous diving area in Germany and offers a variety of diving opportunities for beginners and professionals. With an abundance of historical dive sites, most of which offer remains from the Second World War, the Baltic Sea has a very special appeal for divers. Over 1,000 wrecks were found in the German part of the sea, although this only accounts for a tenth of the total area.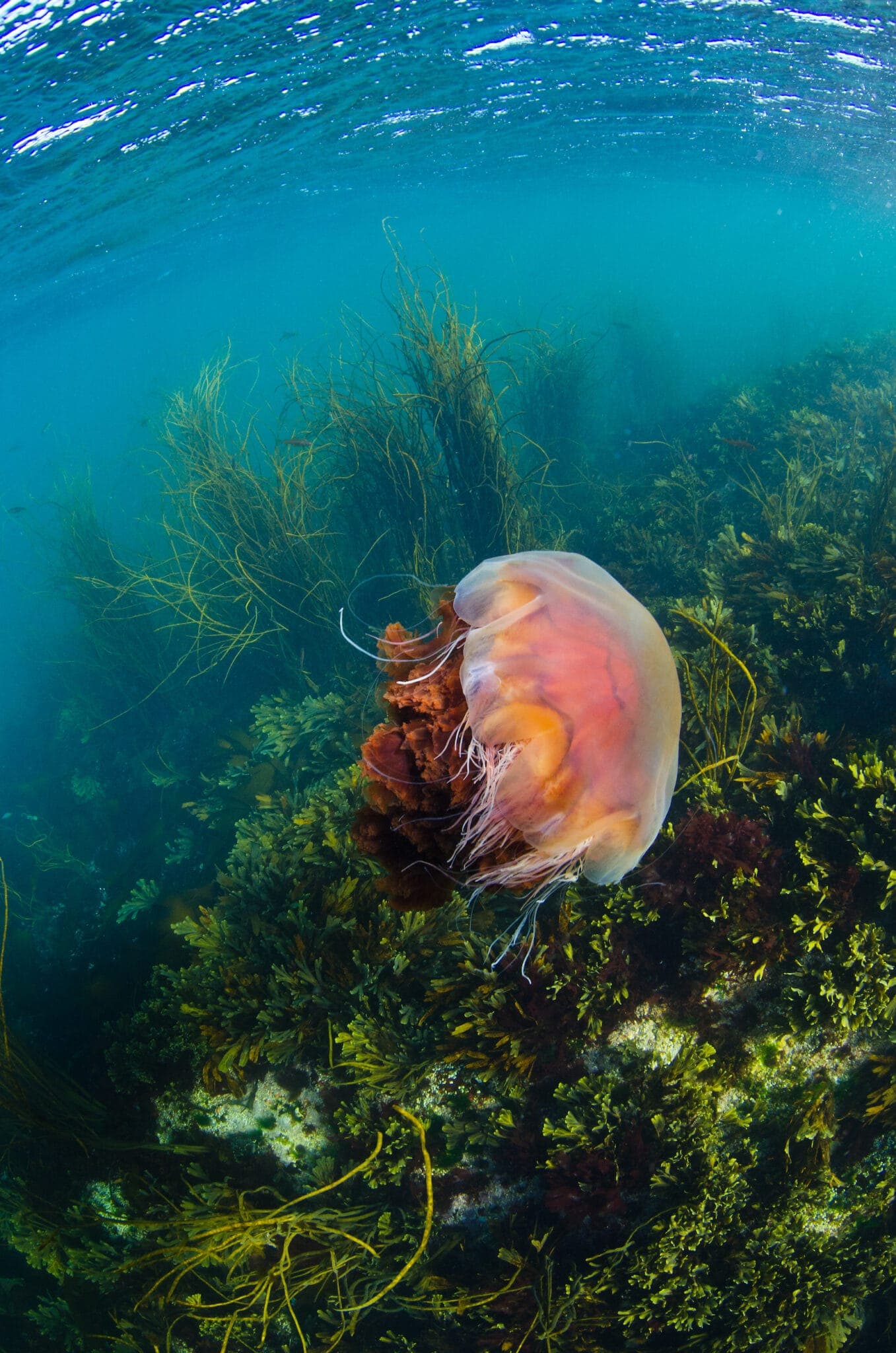 One of the special diving highlights is in the town of Rerik in Mecklenburg-Western Pomerania. Here, several wrecks of ships and submarines can be discovered during a dive. Aside from the wrecks, the Baltic Sea also captivates with a colorful and species-rich underwater world, especially the spawning season of the sea hares. It's a natural spectacle worth seeing.
PADI offers interested newcomers as well as experienced divers the opportunity to find and book diving courses and diving trips via their Germany Dive Guide.