The Forest of Your Dreams (Siegen-Wittgenstein)
At the edge of the Rothaar ridge you will find one of the most densely wooded regions in Germany. In the expanse of forest, bison graze and tiny, traditional villages can be discovered. It's ideal country for a bike tour.
In downtown Freudenberg, one charming old house follows the next. The place is like a walk-in jewellery box of architecture. From above, it almost looks like a movie set. As do the picturesque Wittgenstein forests, where woodpeckers and rare fire salamanders are at home. The area is also full of natural springs. The rivers Eder, Sieg and Lahn all rise on the ridge of the Rothaar Mountains.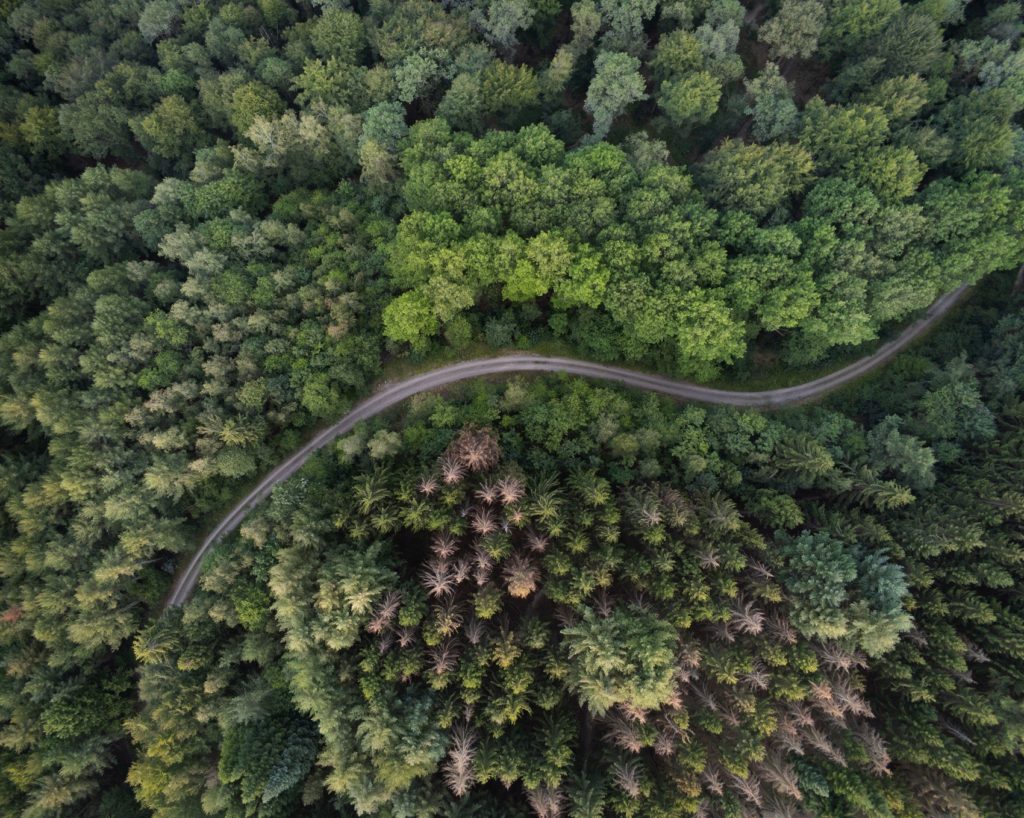 The River Lahn gives its name to the "Lahn Spring Tour", where bikers can enjoy sensational views of this magnificent patch of nature. The 36 km round tour "Lahnquelltour" leads through the upper Lahn valley and can be combined with other routes in the area. Even though the tour is comparatively short for a day trip, the 600m of elevation are not to be underestimated.
---
TIP: Visit Berleburg Castle. This is where Queen Beatrix of the Netherlands accepted Prince Klaus's marriage proposal!
ROUTE: Ideally, cyclists should start the "Lahnquelltour" in Bad Laasphe, which has a train station here. But since this is a circular tour, anywhere is a good place to start.
SIGNS: Download the GPS data for the tour to your smartphone here.
---
A Small Journey Through Time (Teutoburger Land)
Bizarre rock formations, deep forests and historic towns. In the Teutoburg Forest in Westphalia, the real attraction is nature.
Ride along the Paderborner Land Route to get the most out of it. The Eggengebirge range alone is worth the trip. Here, holly trees grow amidst beech trees and orchids crown the landscape of juniper heaths. The "Stonehenge of the Teutoburg Forest" is astonishing: 13 majestic, vertical rocks.
Among this magnificent nature, historical sights such as the mighty Wewelsburg Castle, Paderborn City Hall or the Dalheim Monastery await you. 245 km take cyclists from Paderborn through the Teutoburg Forest and back again in five or six short stages – with a total of 1,300 meters of elevation.
There is something for everyone on this tour. We recommend planning the route on a relaxed weekend with an overnight stay. There are plenty of small guesthouses along the route, offering the perfect opportunity to bed & bike.
---
TIP: The heath in the "Senne" region is a real feast for the eyes – especially when it blossoms in August and September.
ROUTE: The Paderborner Land Route leads from Paderborn as a circular tour of 245 km through the Teutoburg Forest and its historic half-timbered villages.
SIGNS: Download the GPS data for the tour here.