Getting some fresh air is always possible, even when you're are on a city vacation. After all, it doesn't always have to consist of shopping, museums and food. We have selected the big city oases for you, which are also great for a picnic. The first episode is about our capital, Berlin.
In Berlin there is a foreign word: Seensucht. Because, there are plenty of lakes around the capital as well as so much green. See for yourself!
Grunewald
In the Middle Ages, the Grunewald was used by the population of the surrounding communities as forest pasture for beekeeping and pitch extraction. Today, people who live nearby go jogging in the Grunewald. The solid forest floor is pleasant to walk on, and thanks to a small keep-fit ​​path, it is guaranteed not to be boring on the way. You better enjoy the presence of dogs because the Grunewald is one of the largest dog areas in the capital. There's also water for lots of paddling fun.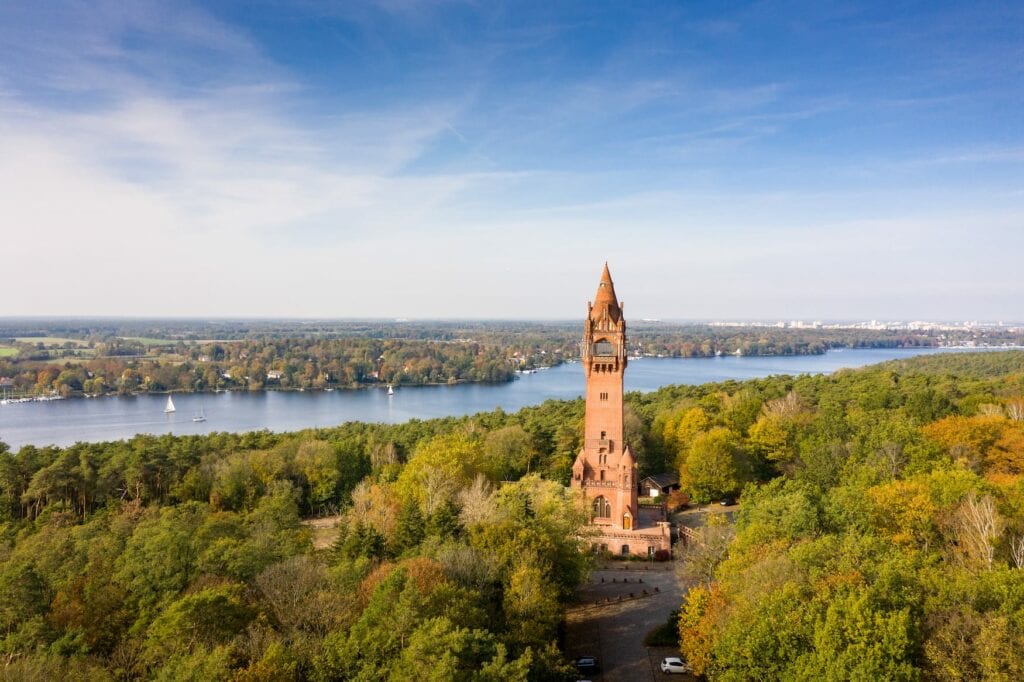 Wannsee
Pack your swimming trunks, take your little sister and head out to Wannsee.
Sang the then seven-year-old Conny Froboess, who happened to land a hit with it. And from that point, the Wannsee was also on everyone's lips throughout Germany. And yes, it's not that far away. If you have enough stamina, you can certainly reach it by bike.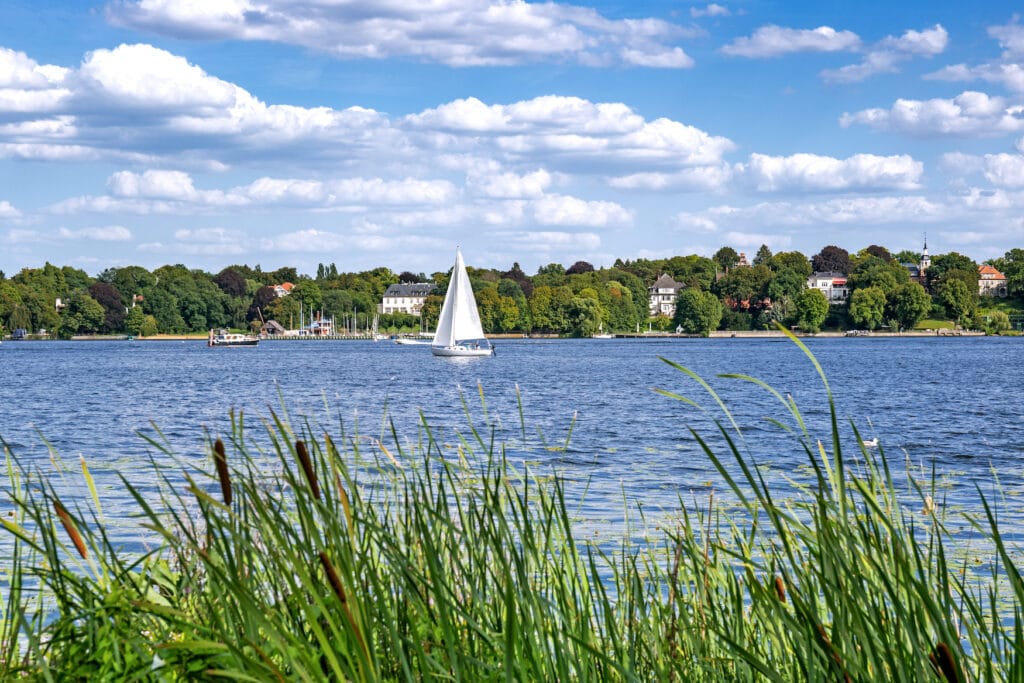 Griebnitzsee
The narrow, L-shaped Griebnitzsee lies in an Ice Age channel and is around three kilometers long. In the north, it borders on the Berlin district of Wannsee. Here, you can take a romantic stroll through the woods. On the southern bank – in the Potsdam district of Babelsberg – there are even remains of the old wall. The border even used to run right through the lake.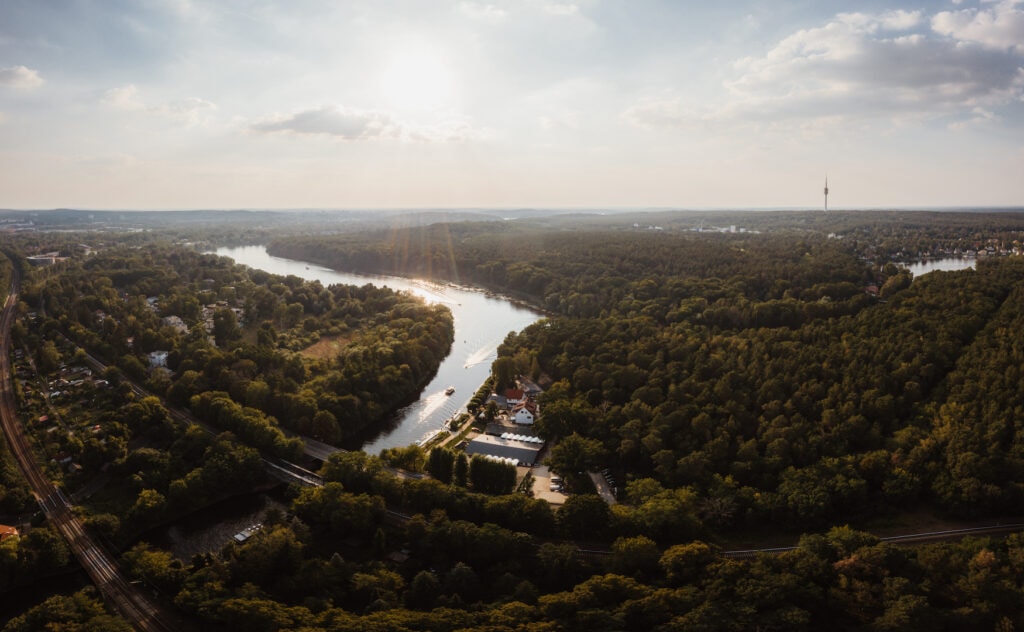 Babelsberg Park
Going off to Potsdam doesn't necessarily mean you're going to Sanssouci because Babelsberg Park is also provides its own "wow" walk which includes the famous Glienicker Bridge. And speaking of the castle: The Babelsberg Castle, with its landscaped garden terraces, is also impressive and is by no means as crowded as Old Fritz's little house.