If you are looking for a place where body, mind and soul can breathe deeply again, you will find it in Oberschwaben-Allgäu: The warming thermal and healing springs that bubble up under the baroque town and green hilly landscape radiate relaxing peace. And because the various baths are so close together, visitors can choose a new place to relax at every day. funkyGERMANY knows the best targets.
As if the idyllic foothills of the Alps, complete with castles and cow pastures, weren't enough balm for the soul, in Oberschwaben-Allgäu, the lust for life is strengthened with an abundance of healing powers from nature. Between the treasures of the famous Upper Swabian Baroque Route, revitalizing thermal springs, healing moors and a healthy climate pamper all the senses.
Oases of well-being
A true place of peace and balance is the feelmoor Therme in Bad Wurzach, which, in addition to an extensive thermal and sauna landscape, also has a feel-good house for medical wellness. In addition, the health resort is known for Germany's most modern mud bathing department. If you want to stimulate your self-healing powers, take a warming mud bath in the nostalgic wooden tub. Together with the "black gold" of the local moor area, the approximately 12,000-year-old thermal spring provides pain relief for muscles, joints and the vegetative nervous system.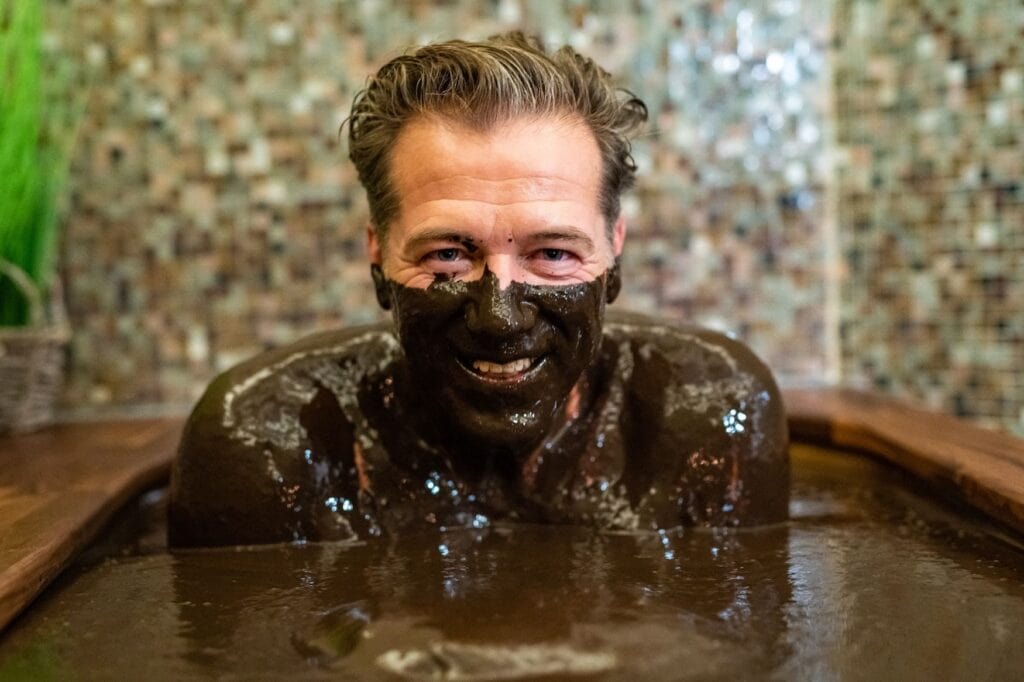 Resting Rooms
Natural resources are also celebrated in the Adelindis Therme in Bad Buchau. No wonder, because the thermal baths are located directly on the Federsee, one of the largest nature reserves in southern Germany. Anyone who has relaxed by the crackling open fire in the relaxation room after the birch bio-sauna will be tempted by the Naturzeit package at the spa hotel with massages, culinary delights and a Nabu tour over romantic wooden footbridges into the moor.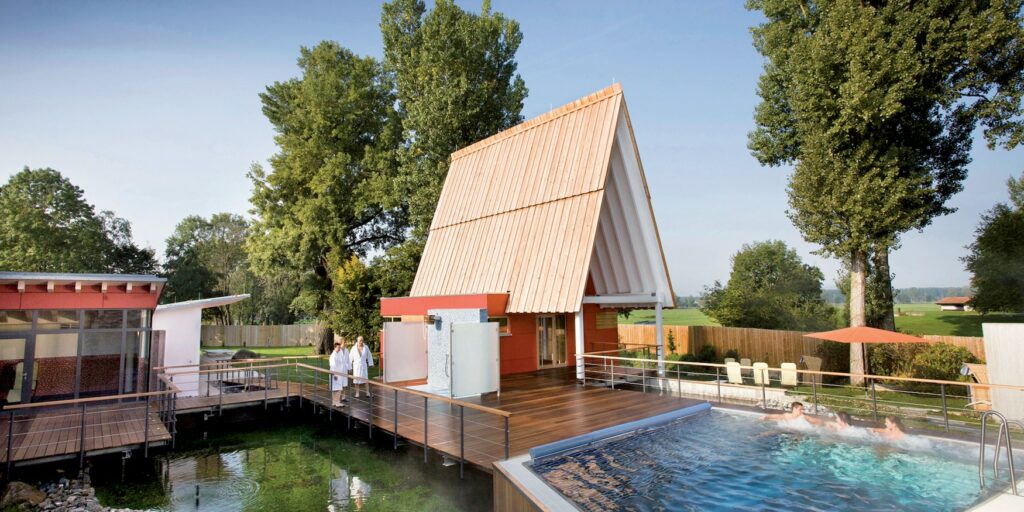 Sweat Culture
The Schwaben-Therme proves that family holidays and wellness go together. The bathing, sauna and wellness area in Aulendorf makes hearts of all ages beat faster. Simply let go of everyday life – immersing yourself in the thermal fountain of youth, fragrant infusions in the cult sauna or a cocktail in the pool bar. Those who want to have fun can try the giant and steep slides or the lazy river, while those who are curious can dive into the Egyptian moor rhassoul baths. During this oriental relaxation and cleansing ceremony, visitors are rubbed with regional healing soil.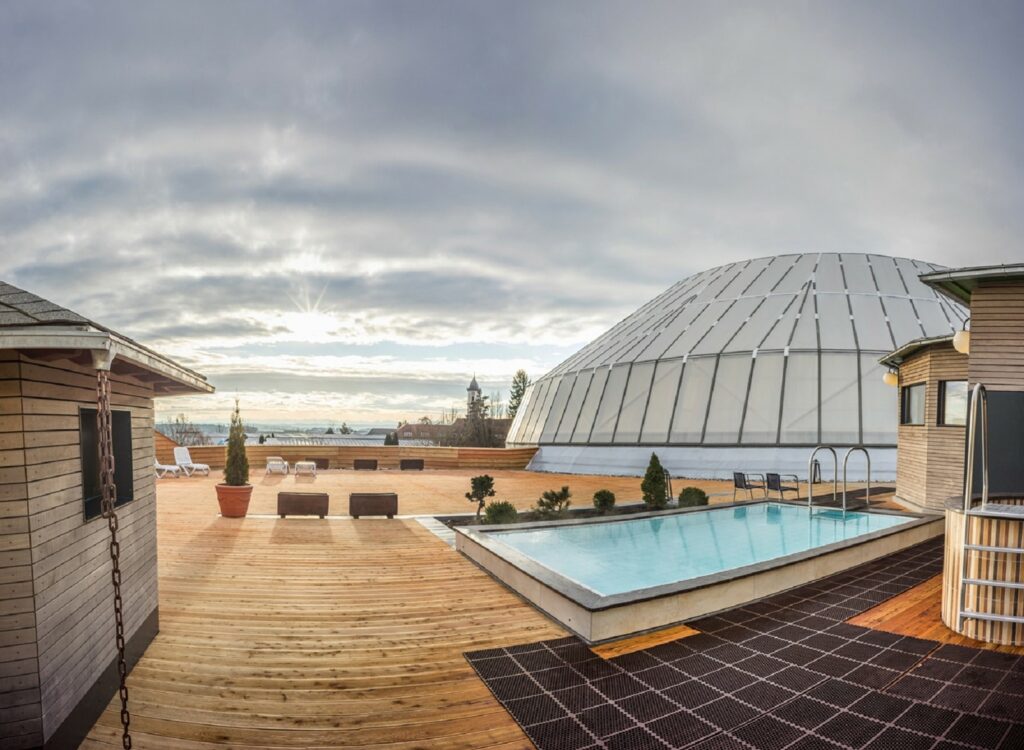 Regained Energies
Every day, 1.5 million liters of sulphurous water flow from the state-approved mineral spring into the Sonnenhof thermal baths in Bad Saulgau. And if that alone is not enough for pure relaxation, then perhaps a singing bowl massage or a cosmetic treatment with gold and caviar is the famous icing on the cake.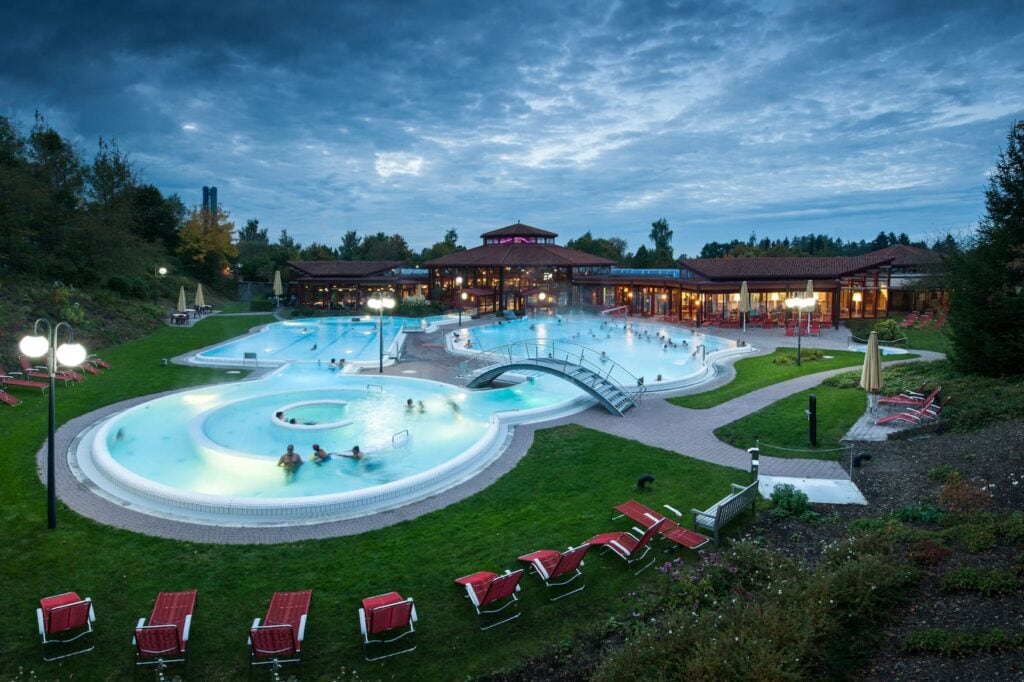 Once you have recharged your batteries, new adventures await, such as a bike tour on the Oberschwaben-Allgäu-Cycle path.