Gondwanaland at Leipzig Zoo, which includes Europe's largest tropical hall, is always worth a trip and offers warm, summer weather at any time of the year. The constant 25 degrees makes a perfect home to tropical animals and plants and found there.
Grey skies above and no sign of sunshine on a cool and rainy day. A holiday would perfect right now – ideally somewhere where it's always warm and green… Germany might not immediately spring to mind, but in Saxony you'll find just such a place: Gondwanaland. No flights or visas are needed, just a car, a long-distance bus or train ticket and the admission fee for Leipzig Zoo, which includes Europe's largest tropical hall. Situated close to the main train station, it can be easily reached on foot or by tram.
Once you've gone through the security door into the huge dome, it's always summer. Permanent T-shirt weather at 25 degrees. The air is moist, just like in the real tropics. After a short walk through the dark volcano tunnel that is inhabited by nocturnal animals like lungfish and small marsupial rats, you reach the rainforest and cannot help but feel amazed.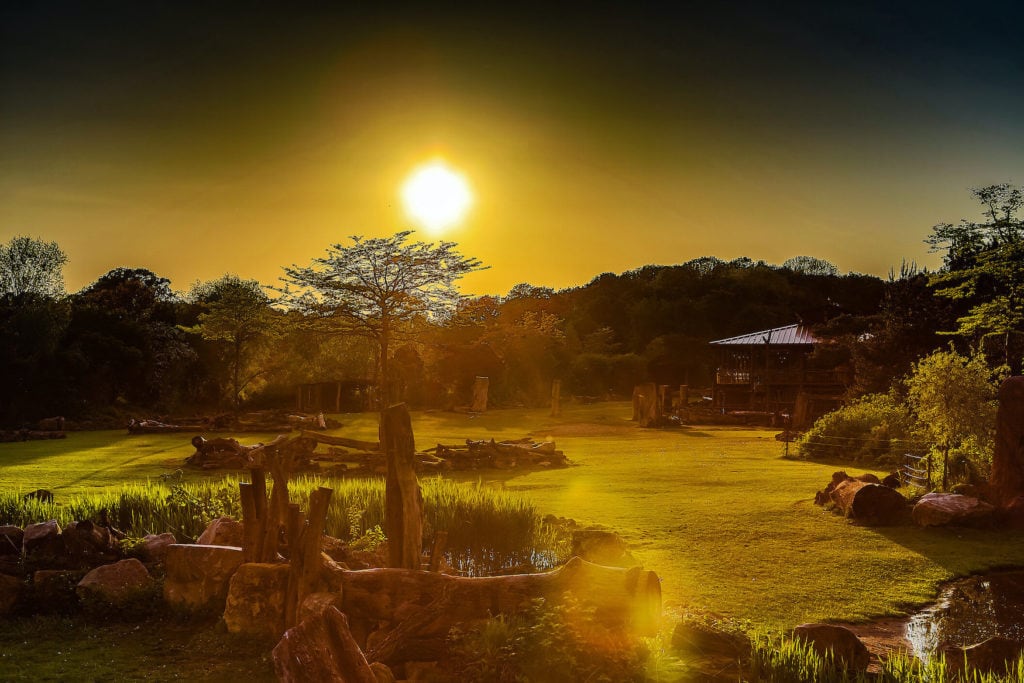 Just Like the Real Wilderness
Various shades of green as far as the eye can see. Colourful birds, butterflies and dragonflies glide and swarm around freely. The air smells of damp earth, flowers, leaves and grasses. The soundscape is a concert of chirps, whistles and cicada calls. Monkey cries provide shrill solos. A pack of squirrel monkeys rages through the branches – sometimes so close that you could touch them. But you shouldn't; the sharp teeth and strong pincer fingers of these nimble climbers can provide a painful reminder to keep your hands to yourself!
There is so much to see. You can walk on winding jungle paths, enjoy panoramic views from suspension bridges or take a boat trip on the river Gamanile and explore this spectacle of nature from the water. The walkway system is so cleverly constructed and the landscapes so skilfully staged, that you quickly forget that you're in a large hall, under a roof. And you barely even notice the other visitors.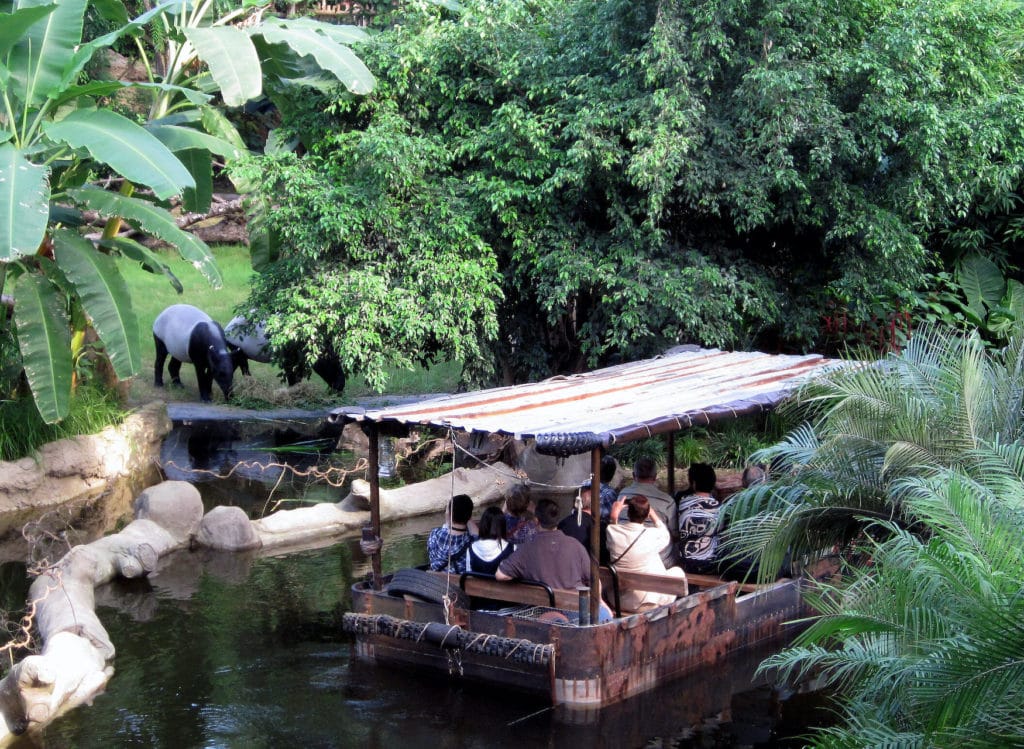 Daylight floods this 35-metre-high artificial world. Its floor space is larger than two football pitches. It is home to almost 200 exotic animals from Asia and Australia, South America and Africa. A variety of different species of birds and monkeys are waiting. As well as tapirs and ocelots, sloths and giant otters, pygmy hippopotamus, green iguanas and Komodo dragons …
The enclosures are designed to feel like real life habitats for their residents and the effect is amazingly authentic. Some of the animals are even allowed to move around the hall freely and can be observed from close up, if you are quiet and can get close enough.
Take a good look
There are lots of hiding places amongst the many thousands of different plants – just like in the real jungle. In Gondwanaland the flora ranges from groundcover, herbs, flowers, marsh and water plants to bushes, bamboo groves and towering trees. This collection of wild vegetation is completed by crop and food plants that humans cultivate or collect from the jungle. In one of the gardens, exotic spices, fruit and vegetables thrive, having started their journey in nurseries in Thailand, Singapore, Malaysia and Florida.
Sustainable architecture
Whenever possible, Gondwanaland uses natural sunlight to heat up like a greenhouse. The roof and the upper side walls are covered by a steel-girder construction into which transparent foil cushions are embedded. These cushions allow for 100% of the UV-rays, that are so important for the plants and animals, to pass through. No artificial light is required.
Thermal energy generated during the day is stored in a 100,000-litre energy accumulator. At night, it is used to heat the hall, water pipes and the swimming pool. Additional heating is only necessary during the colder months. And in the summer, the flora and fauna is protected from overheating.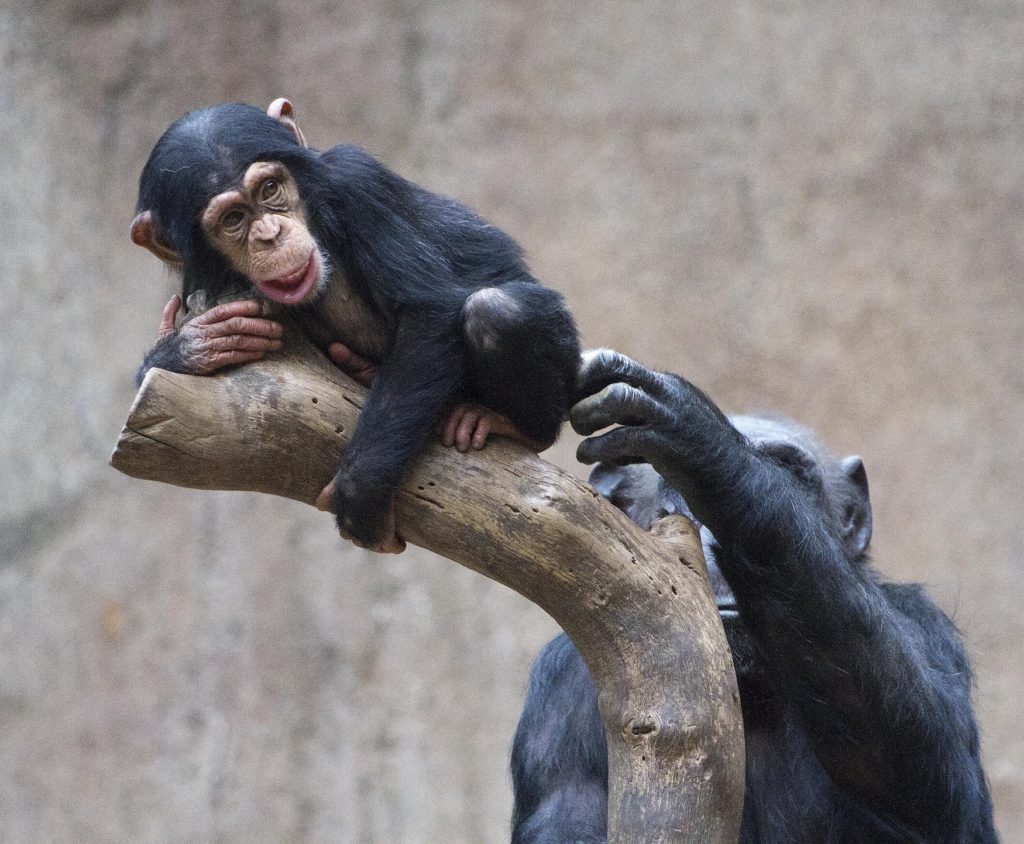 In the middle of Gondwanaland stand artificial giant trees that extract the warm air. An ingenious system of jet nozzles, floor outlets and ventilation openings in the roof and walls supplies the tropical landscape with fresh and partially cooled air. In addition, a waterfall affords the humidification that is needed to maintain a tropical climate. Wherever possible, natural resources are used. Rainwater, for example, is collected in cisterns, cleaned and used for irrigation.
A Zoo of the Future
Leipzig Zoo, with Gondwanaland as its highlight, is one of the most popular attractions of this German city. Founded in 1878 and situated on the edge of the city centre, Leipzig Zoo has turned into a "zoo of the future". The cramped enclosures of the past have made way for animal welfare and for theme worlds that include an African savannah, a boreal forest (or "taiga") for tigers and Pongoland, a vast and truly unique ape enclosure.
Getting there
Leipzig has excellent train connections from most European cities. Check out www.bahn.com for connections and prices. Long-distance bus companies (e.g. Flixbus) also have numerous connections a day. For guests from further afield, Leipzig/Halle Airport is located relatively close to city and is served by a variety of international airlines. The airport has its own railway station. A suburban train from the airport to Leipzig Hauptbahnhof (central station) take around 15 minutes.