Faster, higher, further – Some of these experiences might look like pure madness, but they'll adrenaline junkies feeling inspired. Here are five adrenaline activities in Germany to get your heart racing and enjoy the ultimate endorphin kick!
Scream for joy!
The moment just before you jump is probably the worst. But once you've overcome it, you couldn't feel freer. But first comes the climb up 163 steps to the top of the 50-meter-high cargo crane, high above Hamburg's harbour. Once at the top, first take a good, deep breath and soak up the magnificent view of ships, quays and port landscape. You'll even get a great look at the Elbphilharmonie concert hall. Finally, when it's time to jump, throw yourself with abandon towards the River Elbe and let out a scream of exhilaration. Just beware; the experience is addictive.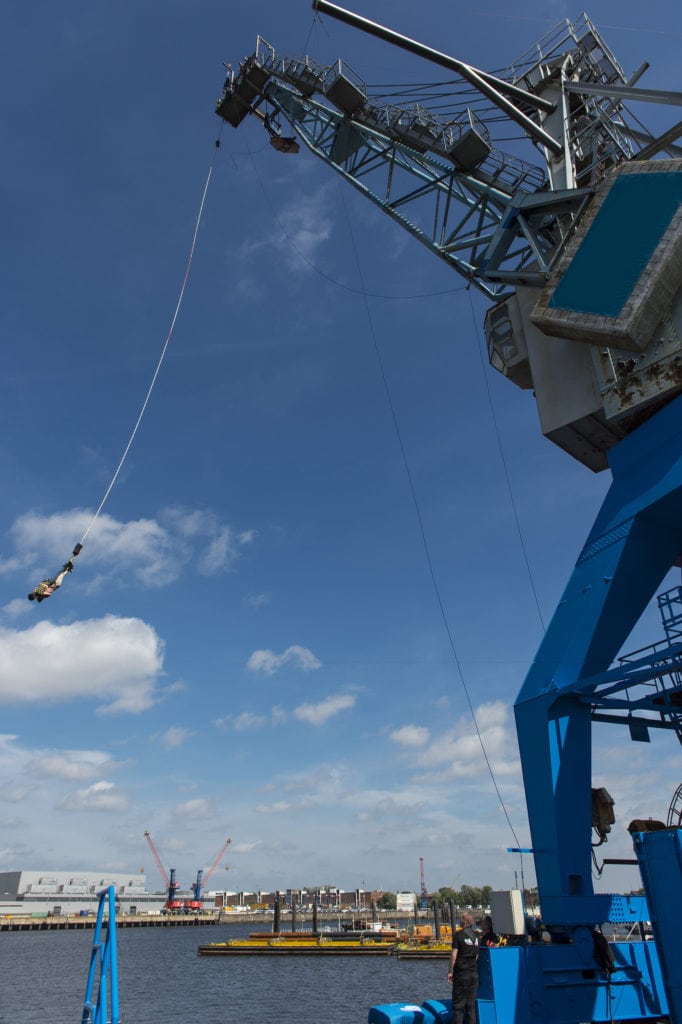 Jump from € 100, www.bungee.de
Drunk with speed
Want to feel like Vettel, Hamilton and Verstappen for once in your life? At the Nürburgring, one of the world's most famous racetracks, ordinary mortals can measure themselves against racing legends. On a starter course, visitors can test their driving skills in a real Formula racing car on a section of the Formula Grand Prix circuit.
You'll quickly notice the incredible g-forces in play, and appreciate the top physical performance and absolute concentration it takes to drive such a powerful car. At the same time, the abilities of these vehicles is intoxicating, with a level of acceleration that will make your heart pound hard, shooting adrenaline through your veins.
The starter course lasts 3.5 hours, including equipment, and costs from € 395 per person. www.nuerburgring-shop.de
Almost like flying
Jumps of joy are guaranteed in this experience. Flyboarding is relatively new among extreme sports, and while naturally talented individuals do exist, most people will take a while to master the use of this vehicle. The beauty is that the possibilities for acrobatic stunts are almost immeasurable. The jets under your feet initially catapult you to lofty heights – something that requires some courage, because it's not uncommon for beginners to suddenly lose their balance and plummet into the water. But once you get the hang of it, flyboarding is just awesome fun.
It feels like dancing across the water; from somersaults to  plowing through the water like a dolphin. And it's all thanks to jet propulsion. Where can you try this sport? In Leipzig's Neuseenland region, for example.
Two hours cost around € 170 per person. Bookable via mydays.de
Rousing on the river
Tubing is fun for everyone, plunging into the rushing waters of a river on an inflatable "tube". Simply let yourself be carried along by the current. Equipped with helmet, neoprene wetsuit, double paddle and a life jacket, the adventure can begin. On the slow parts of the river, you can paddle along and have time for a chat or two with your fellow "riders". But as soon as the current gets faster, things can get wilder. Then it's a matter of concentration and not letting yourself get thrown off. If this does happen, just enjoy the refreshing dip, shake off the water and pull yourself back up onto your tube.
Where you can you try tubing out? On the River Isar in Lenggries, for example, in the very south of Germany. A unique experience, especially on warm summer days.
Bookable with Sport Pirates, starting from € 49 per person, for a 4.5-hour adventure.
Swimming like a fish in water…
It feels like flying, only underwater. Subwing is the new underwater sport for those who have tried everything else. At least if you love water and aren't afraid to try something new. Subwing works similar to water skiing – a boat pulls you on a line behind it. But instead of standing on skis and gliding over the water, you dive down, holding on to a kind of wing that can be steered by your own movement. The experience is virtually like flying underwater.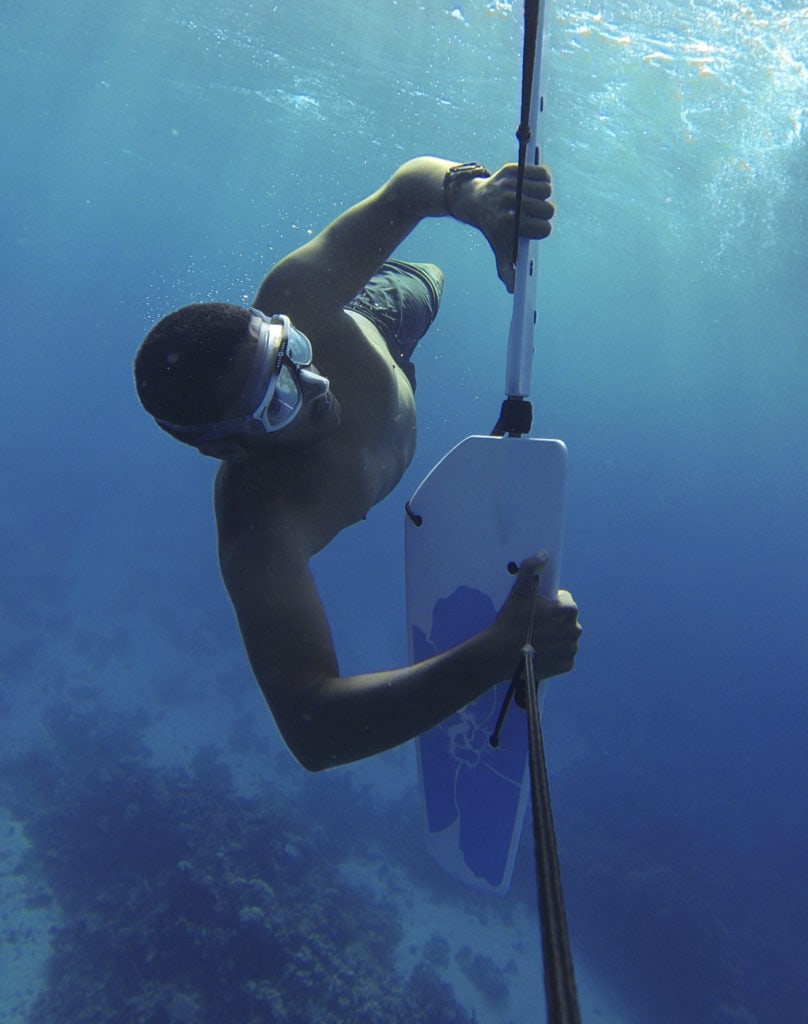 There are still not many places in Germany where you can try your hand at subwing, but it is possible, for example, in Poikam on the Danube near Regensburg.
The activity can be booked for a maximum of two people at a time and costs around € 100 for two. Duration: 45 minutes. Bookable at www.mydays.de