Just an hour's drive from Hamburg and Bremen, but worlds apart: the natural paradise of Lüneburg Heath awaits you. Past small, picturesque half-timbered houses and along leafy avenues, you'll find the Wildwood Camping Park. This new vacation spot is nestled in the heart of nature and welcomes a new generation of campers with modern comforts.
Somewhere between the forest, meadows, and clearings, visitors can set up their tents on 95,000 square meters of pristine landscape, where there are a total of 150 pitches for vans, caravans, and more. Once the perfect spot for your individual needs is found, it's time to settle into the new temporary home. From there, it's all about taking a breath, unwinding, and recharging.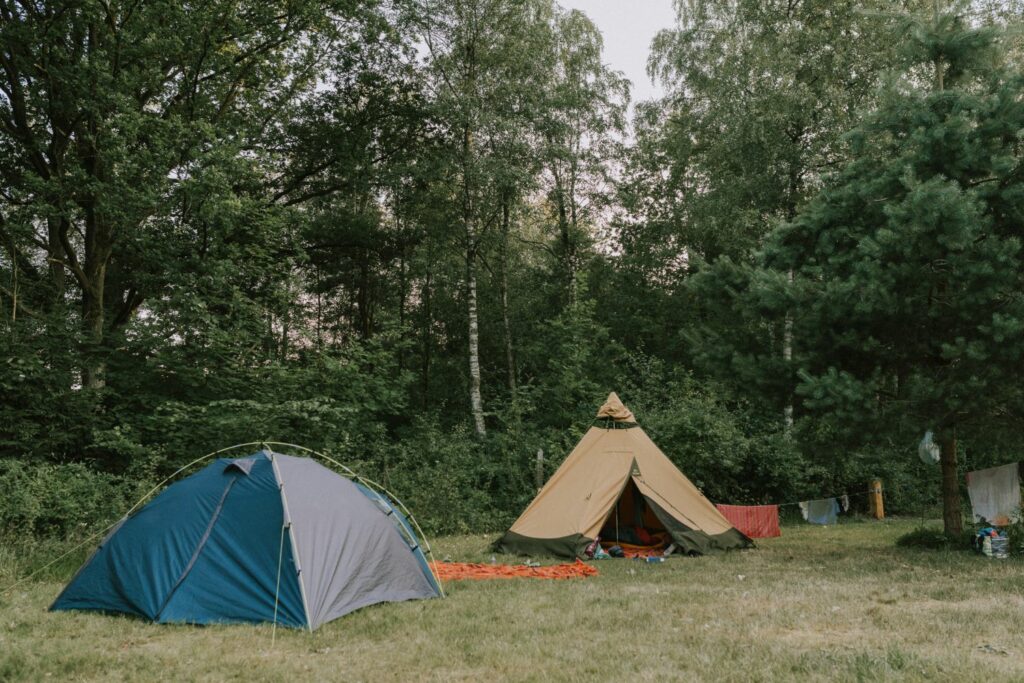 Camping along the hiking trail
The best way to do that is with a short walk or an extensive hike. Right by the site, you'll find the Heidschnucken Trail, one of Germany's most popular hiking routes! This long-distance hiking trail follows the Örtze River, passing by a water mill and romantic heath landscapes. As the name suggests, you'll also encounter a few Heidschnucken along the way. These are small sheep with fluffy, long wool and curved horns.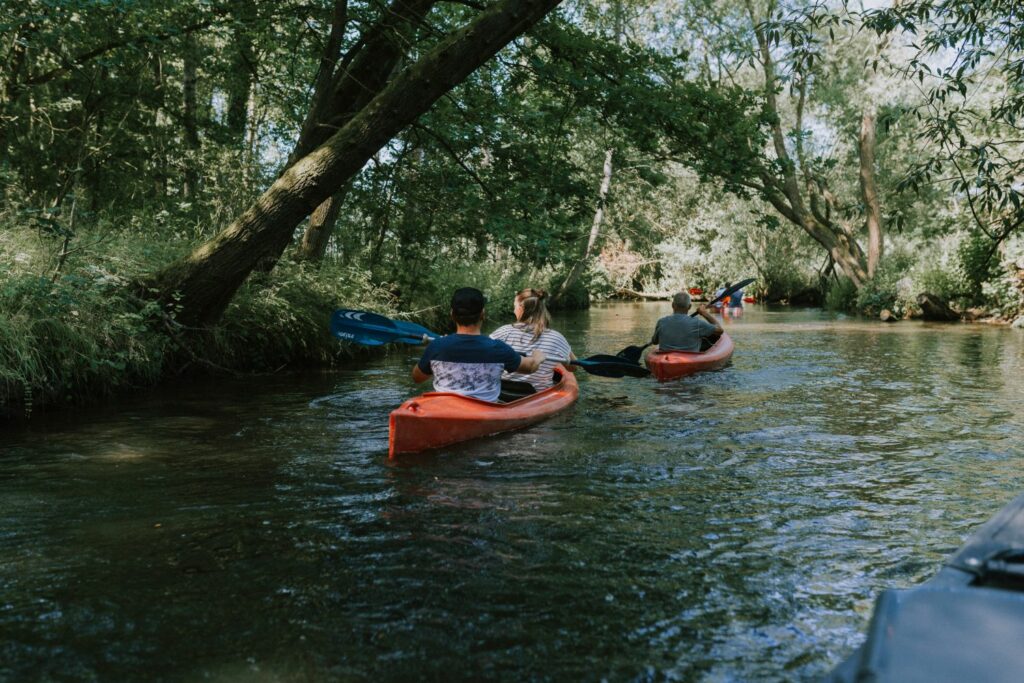 If you prefer being on the water rather than on foot, you can rent a canoe. From the camp's own jetty, you can paddle along the Örtze River and enjoy the tranquility of nature. Along the way, you'll encounter otters, kingfishers, and maybe even the black stork! More of an angler than a birdwatcher? No problem, you can bring your fishing gear along in the boat. For the sake of variety, historic heath villages like Hermannsburg or Oldendorf are worth a visit. They offer the perfect opportunity for a little onshore exploration, where you can discover local sights and dine.
Home is where the camp is
However, the campsite is also an ideal starting point for larger trips to Heide Park Soltau, Barfußpark Lüneburg Heath, Serengeti Park Hodenhagen, or Weltvogelpark Walsrode! Additionally, there are plans to introduce yoga and outdoor courses to enhance the Wildwood experience.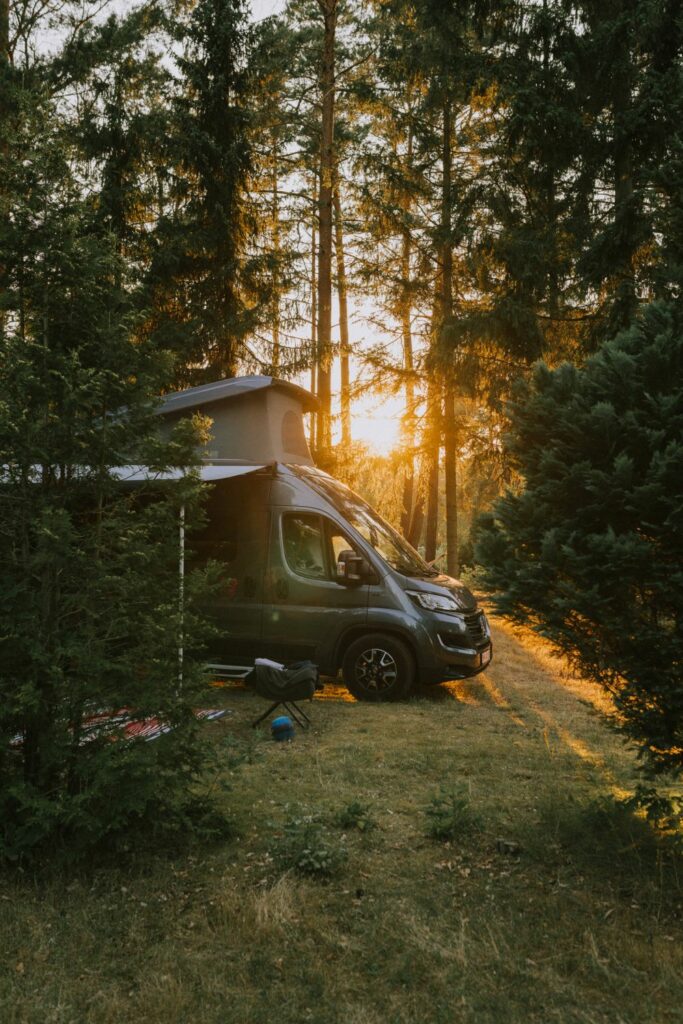 In the evening, the campfire invites you to cozy gatherings. It's a great place to stargaze since Lüneburg Heath is known for its perfect nighttime sky due to minimal light pollution. For dining, there's freshly baked pizza from the pizza oven with local ingredients from the small camp store.
In case of bad weather, the Wildwood clubhouse provides shelter. The stylish interior design may appeal to hipsters, but it leaves nothing to be desired in terms of comfort. Here, tired vacationers can grab a good book from the shelf and snuggle on the couches or end the evening with a board game by the fireplace. Don't forget: It's best to order fresh rolls for breakfast the night before!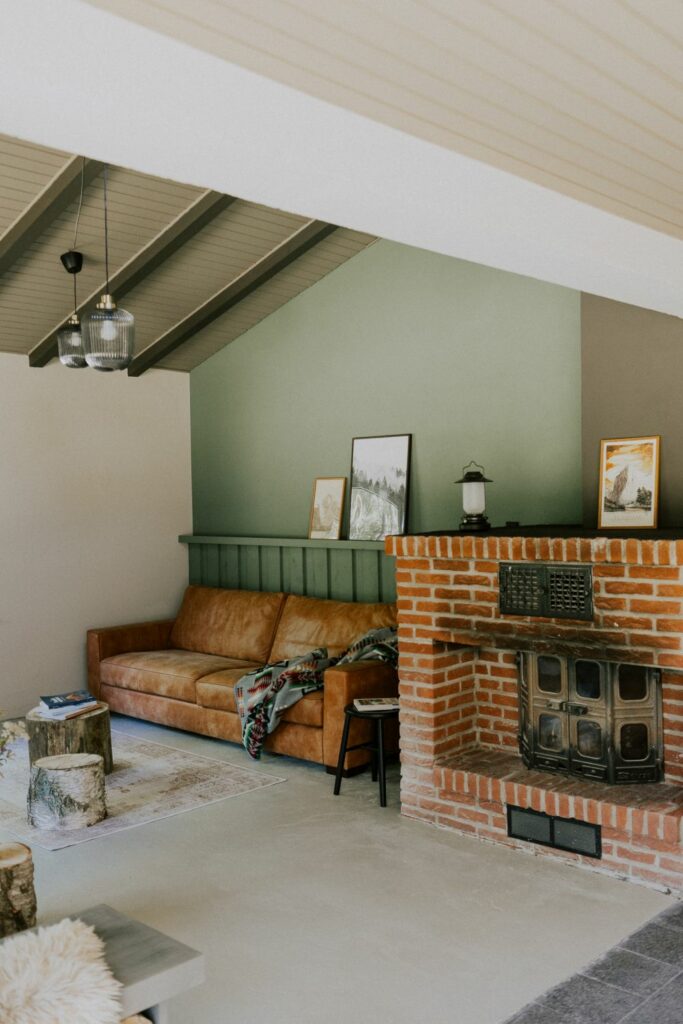 Even though the site is in the midst of nature, campers don't have to forego certain comforts. These include a fiber optic connection for Wi-Fi and sustainable eco-friendly electricity. Plans for the future include digital check-in and self-service in the camp store.
For more information, camping enthusiasts can visit www.wildwoodcamping.de.