Attention architecture fans and art lovers – there is a new highlight in the Ruhr area that is reminiscent of the big wide world. A museum that you should definitely visit, if only to appreciate the handwriting of Herzog & de Meuron. The Museum Küppersmühle is amazing!
Museum: MKM Museum Küppersmühle
Location: Duisburg
Opened: 1999; building extension completed in 2021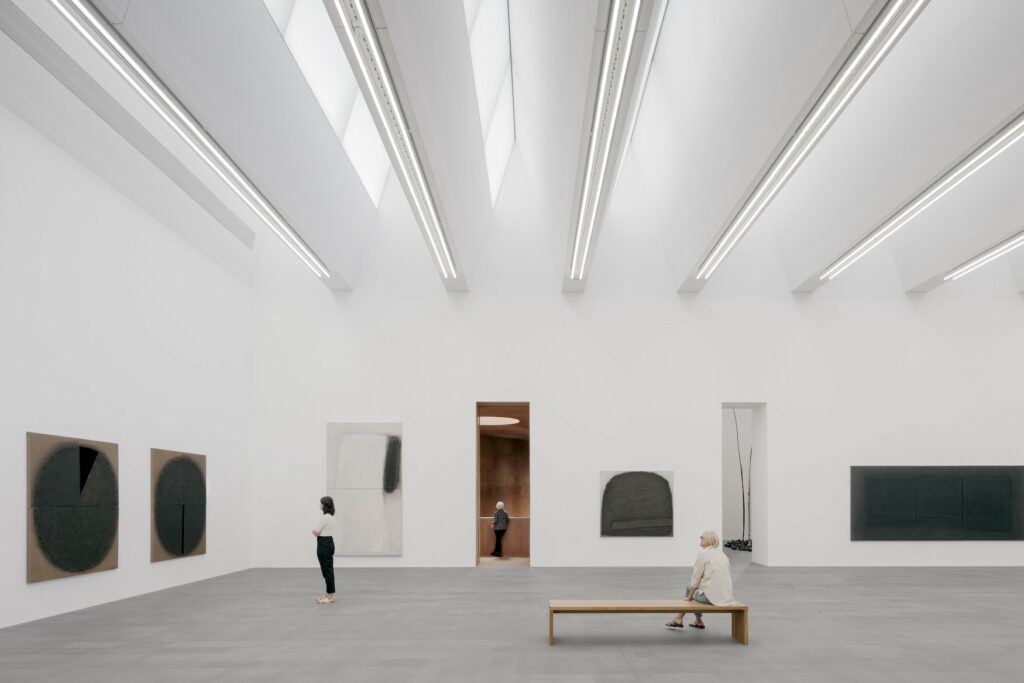 Modern art in the MKM Museum Küppersmühle
Permanent exhibition: On a total of 6,000 square meters, the Küppersmühle Museum presents the extensive collection of the spouses, Sylvia and Ulrich Ströher, in the Modern Art section. 3,500 works are on display – mainly German art – from 1950 to the present day. These include central works by Emil Schumacher, Gerhard Hoehme, K.O. Gotz, Sigmar Polke, Anselm Kiefer, Georg Baselitz and Gerhard Richter. Photo works and sculptures can also be seen.
Current special exhibition: From June 11 to August 22, 2022, the museum is showing around 90 works from the National Bank's collection, which is celebrating its 100th anniversary this year, under the title "Insights". The focus of the collection is on the region and on artists from North Rhine-Westphalia and the environment of the Düsseldorf Art Academy, some of whom have achieved world fame. These include Joseph Beuys, Abraham David Christian and Katharina Sieverding.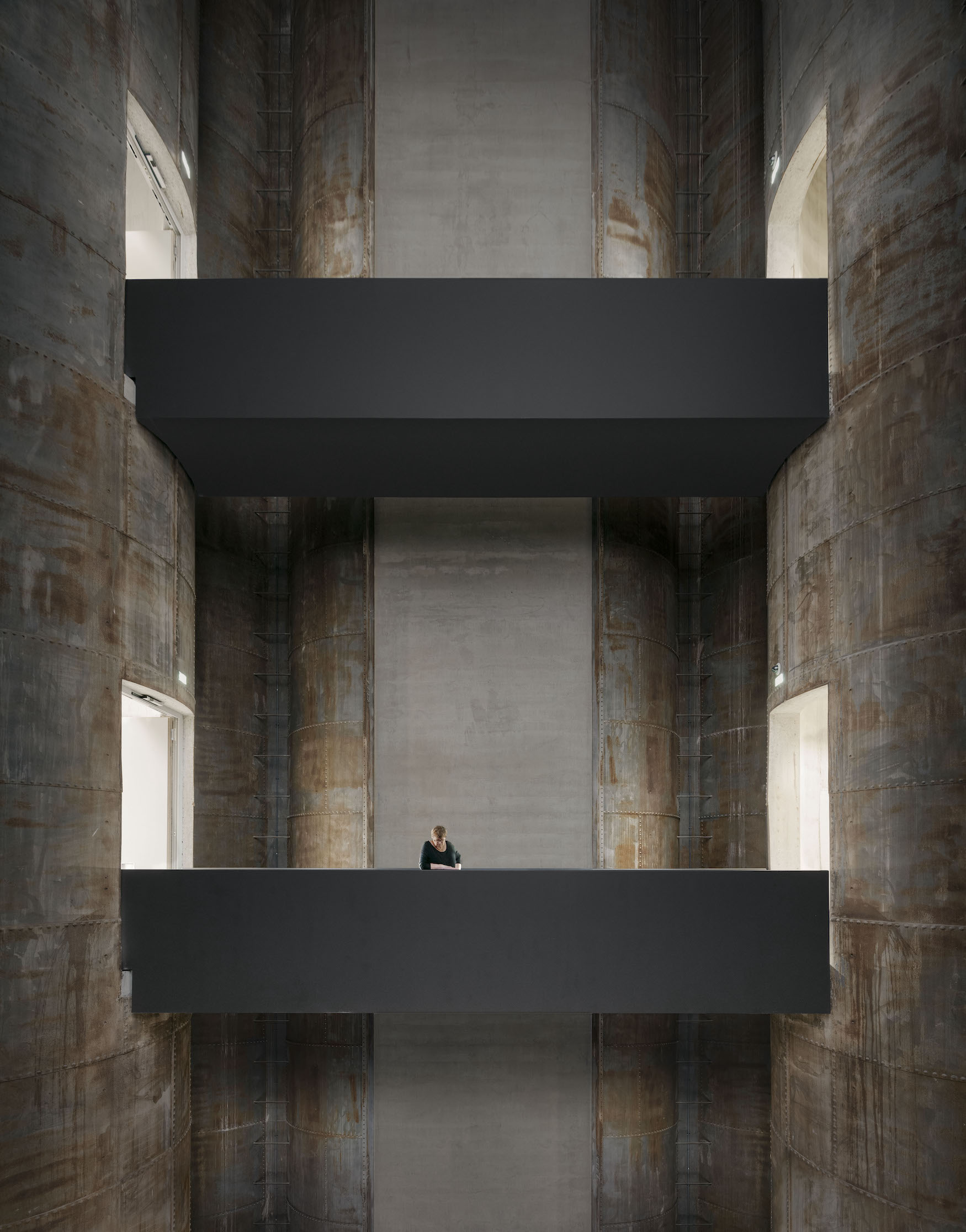 Most famous exhibit: The heart of the collection lies in the informal and abstract painters, the "founding fathers" of German post-war art such as Willi Baumeister, K.O. Götz or Emil Schumacher and their European colleagues, Emilio Vedova, Maria Helena Vieira Da Silva or Wols.
Annual number of visitors: Within the first month since the opening of the new extension, around 10,000 visitors from Germany and abroad came to marvel at the "new" Küppersmühle.
From flour mill to museum
The building: The majestic brick building that houses the museum is reminiscent of the Tate Modern in London and that's no coincidence: Duisburg's Küppersmühle, once a grain mill from 1860, is the result of the skillful redesign of an existing industrial building by star architects, Jacques Herzog and Pierre de Meuron. The Swiss artists are also responsible for the extension. At first glance it looks as if the new building has always been there. The interior is also spectacular. A striking, sweeping staircase connects all floors of the new area. The terracotta tone and the structured concrete materiality reflect the overall character of the Küppersmühle as a typical industrial plant of the 19th and 20th centuries.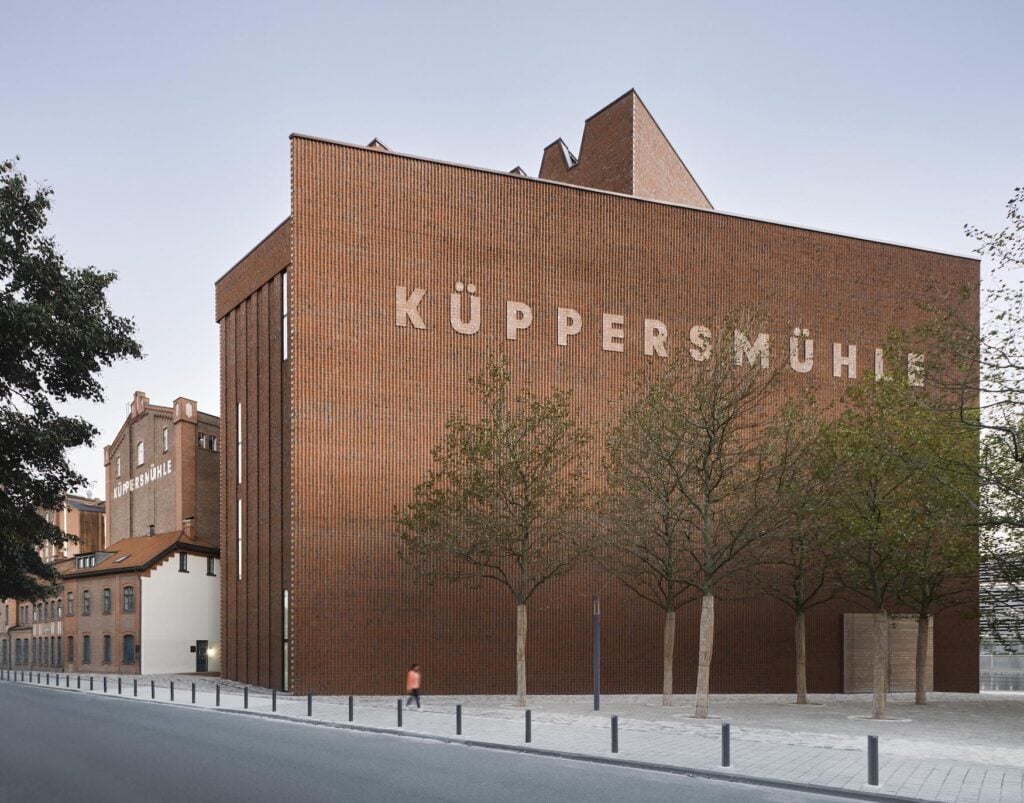 Special tip: A stroll along the inner harbor in Duisburg is worthwhile – past other imposing old storage buildings and mills, which today house cafés, restaurants and museums. https://museum-kueppersmuehle.de