Hotels will forever be silent witnesses. Guesthouses that captivate with their luxury, intricate architecture, their age, or the traces left by notable guests. Our colleagues at reisen EXCLUSIV tell you four stories of people and hotels.
Albstadt: Krone Lautlingen
Once serving as a noble guesthouse for visitors who couldn't be accommodated in the local castle, Krone Lautlingen in the Swabian town of Albstadt is now managed by the mother-daughter duo Monika and Helena Bodmer. With its bright guest rooms, traditional tavern, café, and beer garden, Krone Lautlingen is a hub for locals and guests alike. The former stables house five modern guest rooms. The hosts' affinity for nature is evident in the solid wood construction. A special touch is the pleasantly scented stone pine beds, ensuring guests' well-being and a particularly restful sleep.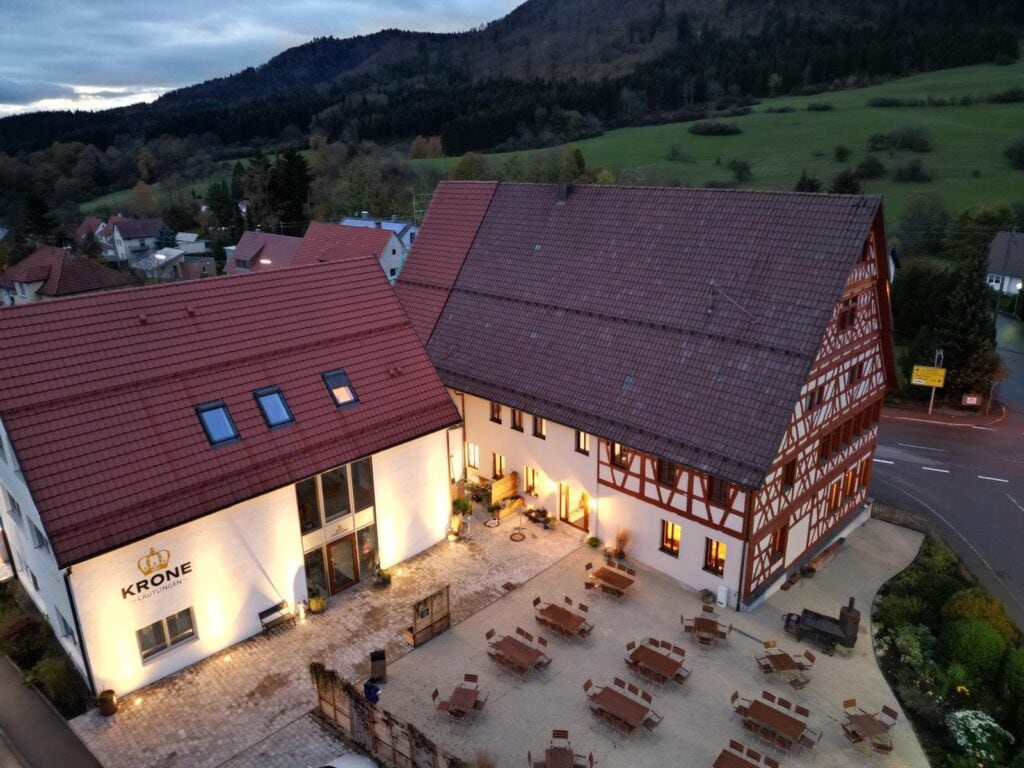 Augsburg: Hotel Maximilian's
The history of Hotel Maximilian's in Augsburg, the largest city in Bavarian Swabia, is long and rich. In the year 1495, as legend has it, innkeeper Konrad Minner hosted three monks from Abyssinia. These three men gave the inn its original name: "Drei Mohren" or "Three Moors". In 2021, following several petitions and a public discourse, the hotel changed its name and became the Maximilian's. Kings, emperors, and other prominent guests were hosted here. Frederick William I of Prussia, Giacomo Casanova, Wolfgang Amadeus Mozart, Alexander von Humboldt, Johann Wolfgang von Goethe, Thomas Mann, and Franklin D. Roosevelt all spent the night on Maximilianstrasse. Then came World War II; the house burned down completely. It was rebuilt in 1956 and is now the 5-star superior Hotel Maximilian's. An ideal starting point for a historic city trip to Bavarian Swabia.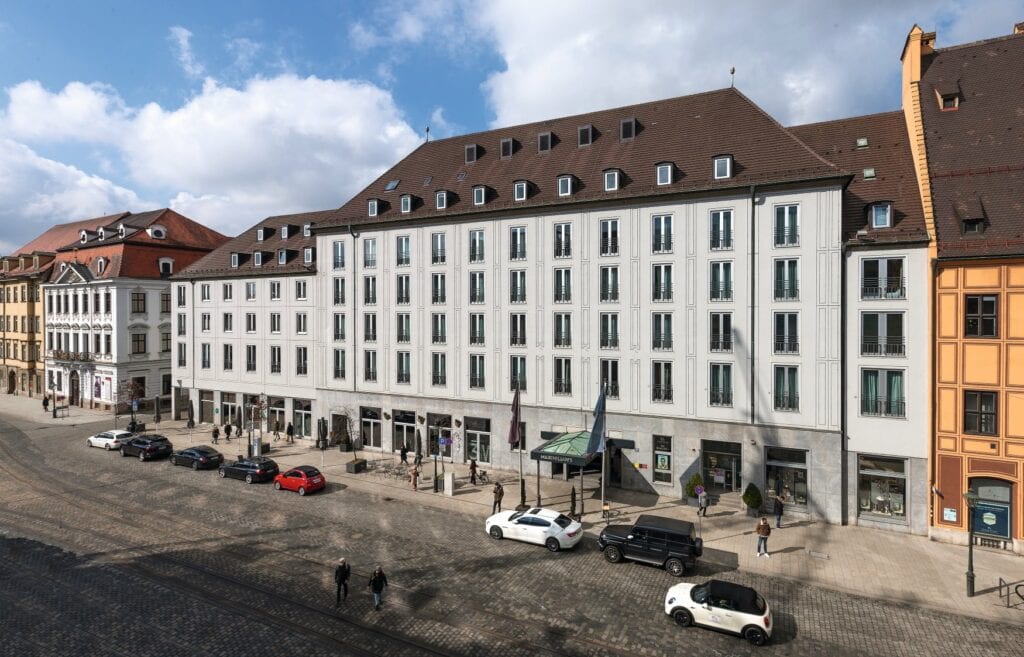 Eisenach: Vienna House by Wyndham Thüringer Hof
First mentioned in the 16th century in Eisenach's church records, Vienna House by Wyndham Thüringer Hof is one of Germany's oldest historic inns. Behind the impressive Art Nouveau façade, the paintings, wood paneling, and the impressive staircase in the entrance area are historically significant. One of the most famous guests was the writer Leo Tolstoy, who stayed here during his travels to Jena and Weimar. Nowadays, hotel guests enjoy historically rich interiors that have been largely preserved. At the same time, the 126 rooms are contemporary, combining classic design elements with modern functionality. Culture enthusiasts particularly appreciate Vienna House's central location: Nikolaitor, Lutherhaus, Bachhaus (Johann Sebastian Bach was born in Eisenach), and the historic marketplace are just a stone's throw away.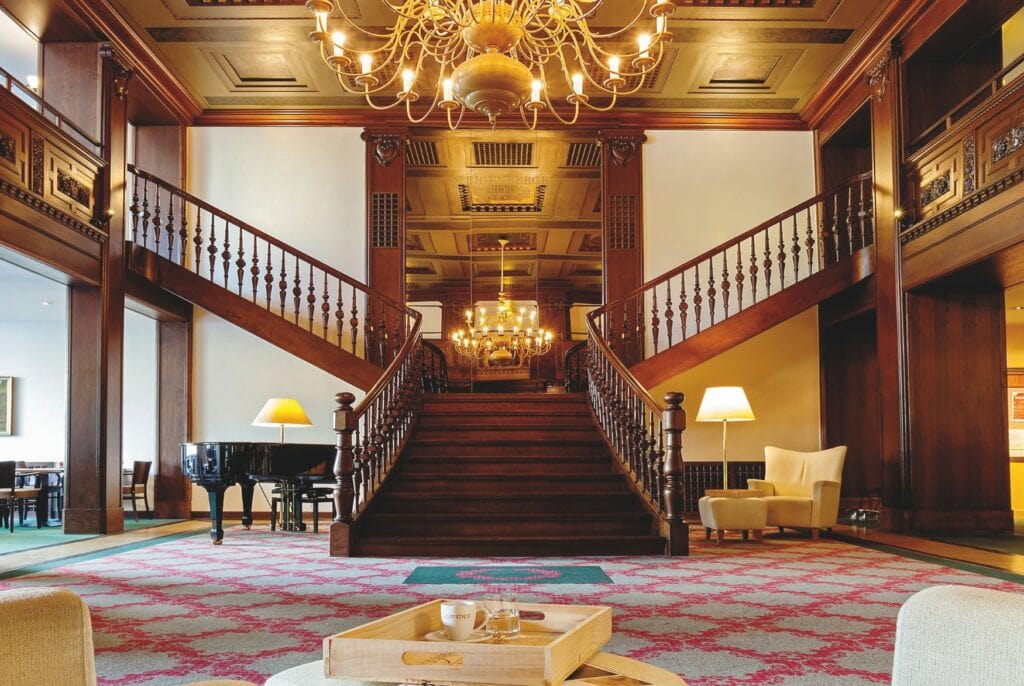 Südpfalz: Hofgut Holzmühle
Nestled in a park landscape, surrounded by expansive meadows, forests, and the revitalized Queich River, a tributary of the Rhine, Hofgut Holzmühle is located in the Southern Palatinate. In this historic building, millers grounded flour for centuries before the flour factory turned into the "Factory of Possibilities". Timo Heiny and Bernd Louis, longtime owners, created an exotic landscape experience. Visitors to the old flour factory can look forward to relaxing moments in the garden and an exciting journey. First stop: the Islamic Garden adorned with Moorish steles, cypresses, and magnolias. The next stop leads to the Asian section, where Buddha statues are displayed. Inside, an ethnological collection and a photo exhibition await. Afterwards, a bit of relaxation in the mill café where the chutneys are highly recommended.