It doesn't always have to be the alpine ski slopes that attract holidaymakers to the snow. There are also wintery forests and remote landscapes that invite you to go on a magical hike. We present four winter experiences that invite you to experience the white season, undisturbed, all around Baiersbronn in the northern Black Forest.
Snowshoeing 
How about an opportunity to escape everyday life? It's best to walk quietly on snowshoe hikes, leaving only your tracks in the crunching snow. It's without a doubt an unforgettable nature experience, where the path leads across the countryside through the untouched winter forest as you follow the tracks of deer, foxes and other forest dwellers.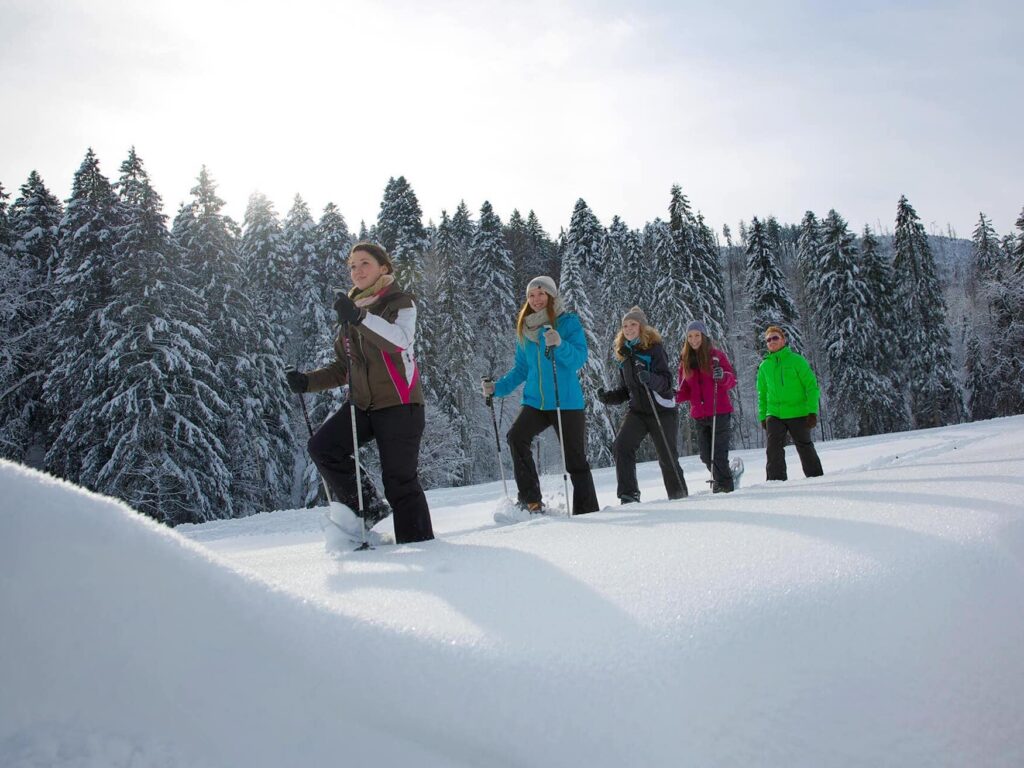 The circular tour from the Kulturpark Glashütte Buhlbach is perfect for beginners. To enter, first go over the plain and then into the snow-covered forest. The view of Obertal is magnificent and the cozy stop at Forellenhof Buhlbach at the end of the tour is a real pleasure. It's worth knowing that the route is signposted with the well-known, pink-colored trail signs.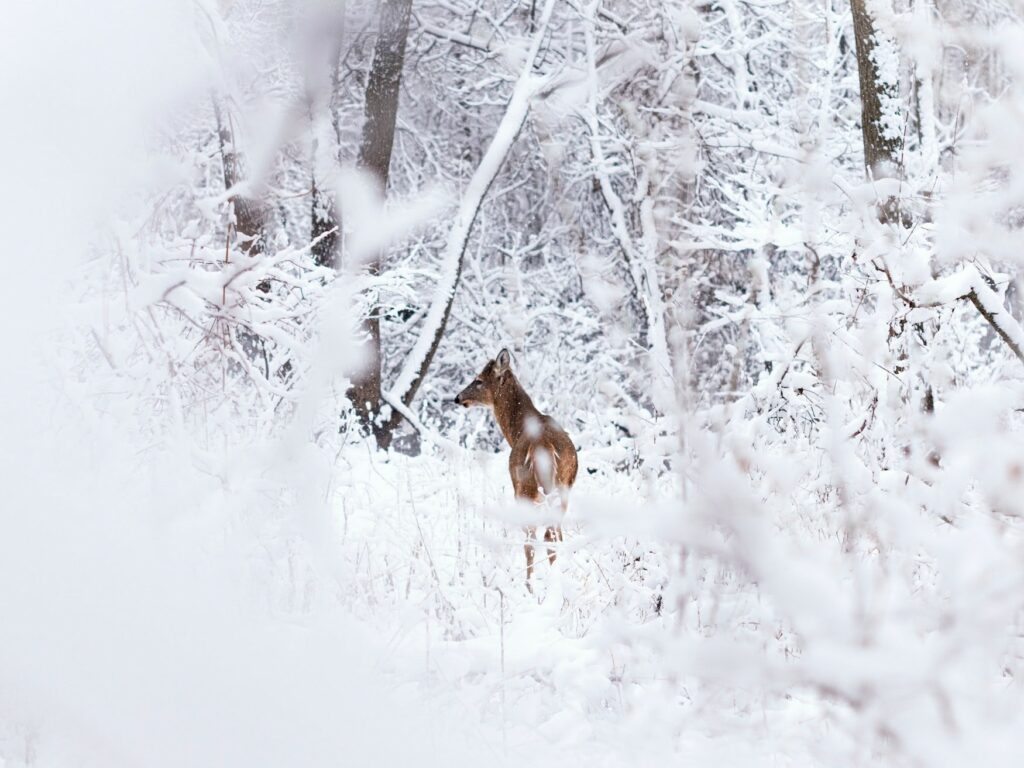 Winter Hiking 
With sturdy shoes and very little alpine risk, more and more winter holidaymakers are exploring the landscapes – with or without snow – around Baiersbronn on winter hikes. Once Mother Hulda has shaken out her pillow, the subdued silence of the snow-covered national park radiates an almost meditative calm and casts a spell all over, even on beginners. By the way, from a snow depth of ten centimeters, the paths are even groomed. And if your stomach growls, there is something fine for the palate in the year-round open hiking huts, where winter hikers can fortify themselves with regional specialties.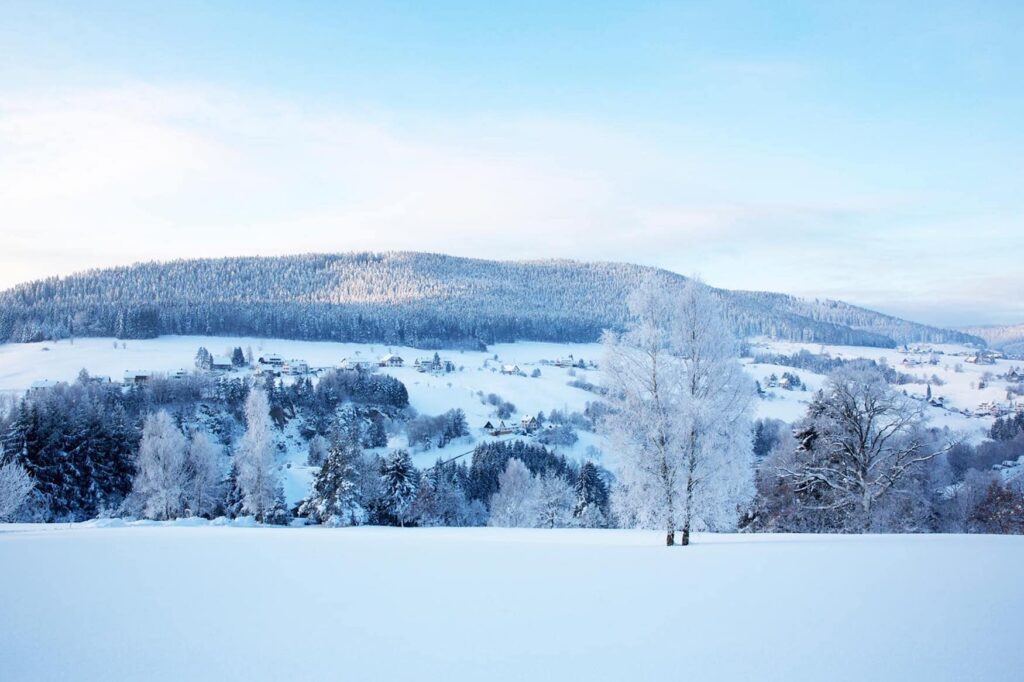 Tobogganing 
On the toboggan, get set, go! If you love snow, fast descents and want to have fun together, you should definitely plan a toboggan ride. In Baiersbronn alone, three tracks are groomed and ready to go in winter. Uh oh, someone doesn't have their sled with them? That's not a problem either, because sleds can be rented from the local sports shops. By the way, with the help of the Schwarzwald Plus guest card, the sled rentals are free of charge in participating winter sports shops.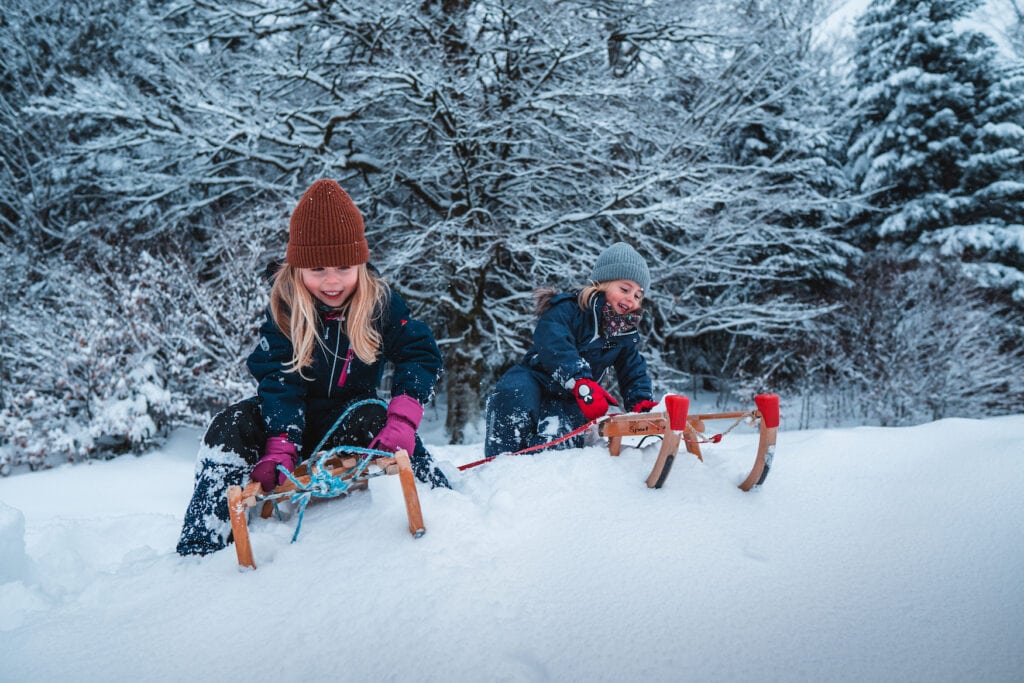 Cross Country Skiing 
Skiing without lifts and downhill slopes? Is it that even possible? As a matter of fact, it is! How does gliding through the untouched nature of the Black Forest on one of the many cross-country trails sound? Cross-country skiing has long since been in the cool middle of the sport. A full-body workout for everyone and in the northern Black Forest, you can also see many children and young people on the trails. Around Baiersbronn, there are numerous cross-country ski runs with various levels of difficulty, meaning there is something for everyone. Hot tip: There is even a floodlit trail in Obertal-Buhlbach.