From Sylt to Salzburg in one night, in your sleep? Or from Munich to the North Sea? Or perhaps from Hamburg direct to the ski slopes of Austria overnight? Yes, you can! With the "ALPEN SYLT Nachtexpress" you'll reach your destination rested and feeling fresh the following morning. What's more, it's environmentally friendly and safeguards from infection. By generating far less CO² than a car or plane journey, we'll bring you to your destination in a climate-friendly manner, letting you feel not only relaxed but also good about your travel plans! Put your feet up, enjoy the scenery and the free, stable WiFi in the train. Don't waste your time in traffic jams on the motorway. How does that sound?
The ALPEN-SYLT Night Express finally starts its new season on 15 July. Book your ticket NOW, while there is still accommodation available at the much sought-after holiday resorts.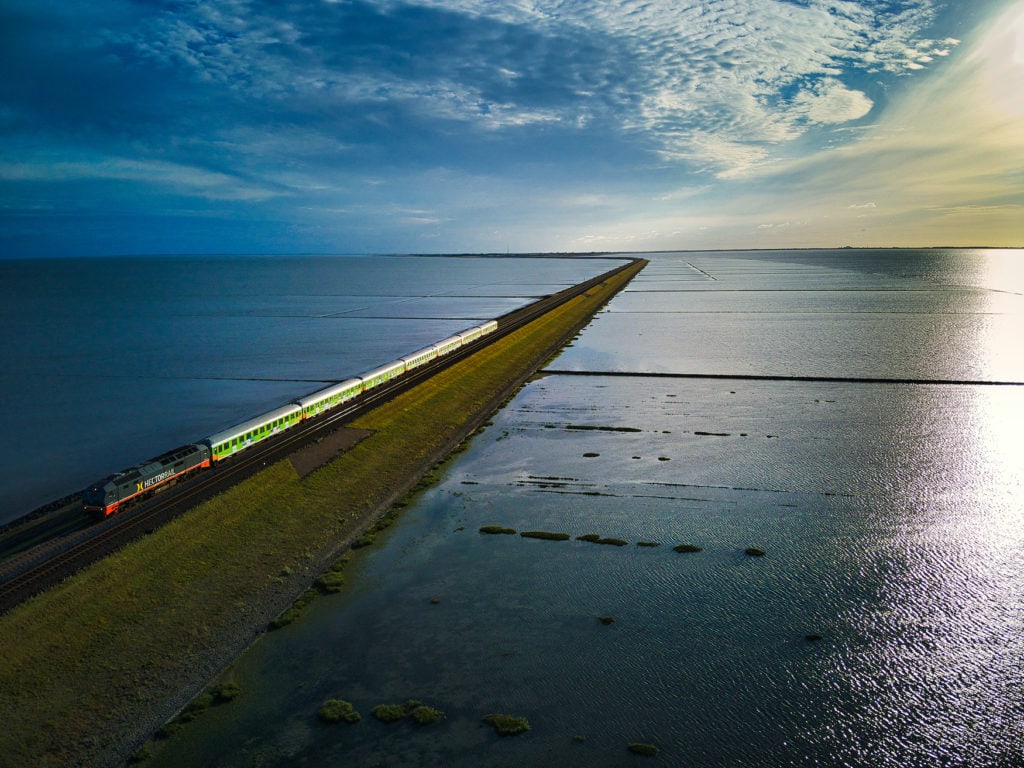 To ensure infection-protection for your journey, you'll have your own compartment on the ALPEN-SYLT Nachtexpress. Travellers who are not part of your group won't have access to it. As such, the use of mouth and nose masks are not required within the compartments, and you can be assured of the best possible protection. No matter where you board, your compartment is always freshly disinfected and remains empty until you join the train. Furthermore, in the event of a COVID-19 travel warning for your departure or destination station on the date of travel, the ALPEN-SYLT Nachtexpress guarantees a full refund for the price of your journey.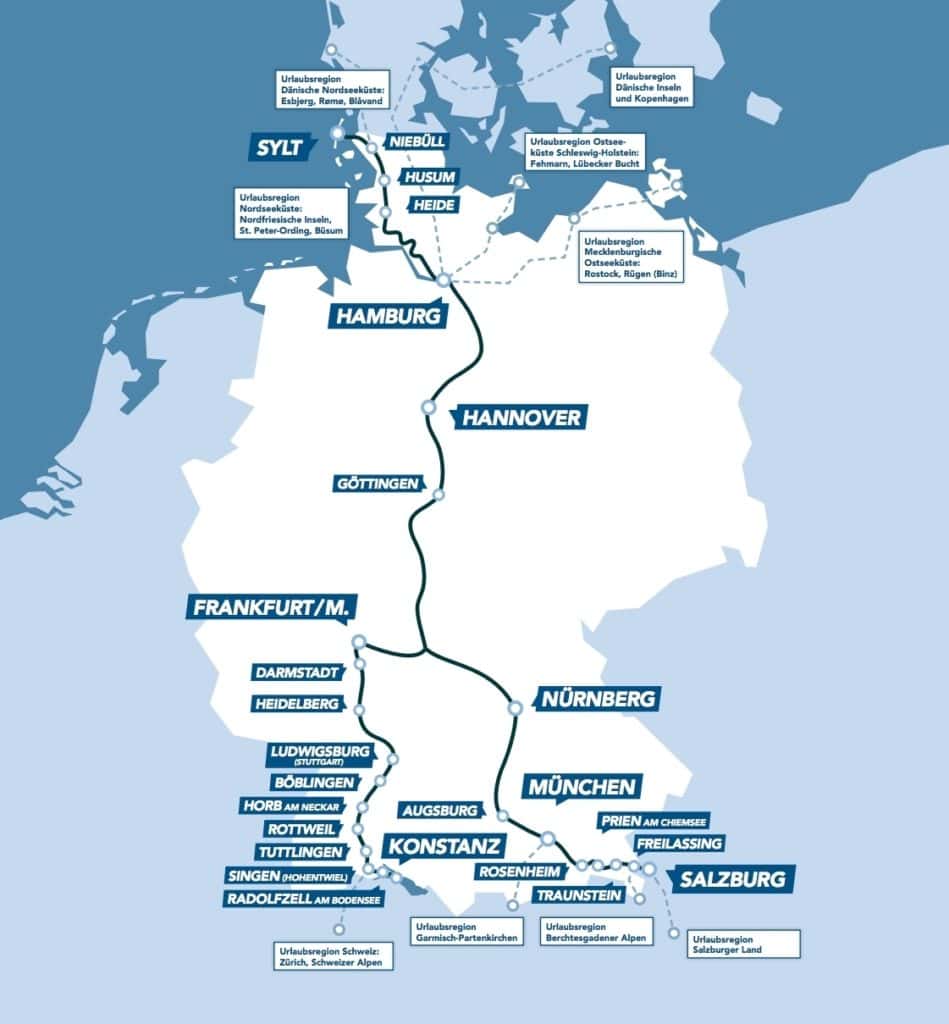 You can choose between the following ticket options: SINGLE-Ticket (for one person or for one person with one child up to 14 years), DUO-Ticket (for two people) or the FRIENDS & FAMILY-Ticket (for three to six people) in a sleeping berth compartment. In 2021, the new comfort class "Schlafwagen" (Sleeping Car) and the category "Sitzwagen" (Seat Car – without beds and linen) will be added, to satisfy smaller travel budgets. The earlier you book, the cheaper the ticket. How far you travel has no effect on the ticket price.
All compartments are air-conditioned. There are two washrooms in each train carriage, and you can book breakfast in addition, if you wish. A selection of drinks and snacks is also available on board.
Guests travelling with small children will feel especially comfortable in their own compartment – and will also save the hotel costs for an overnight stay en-route to their destination.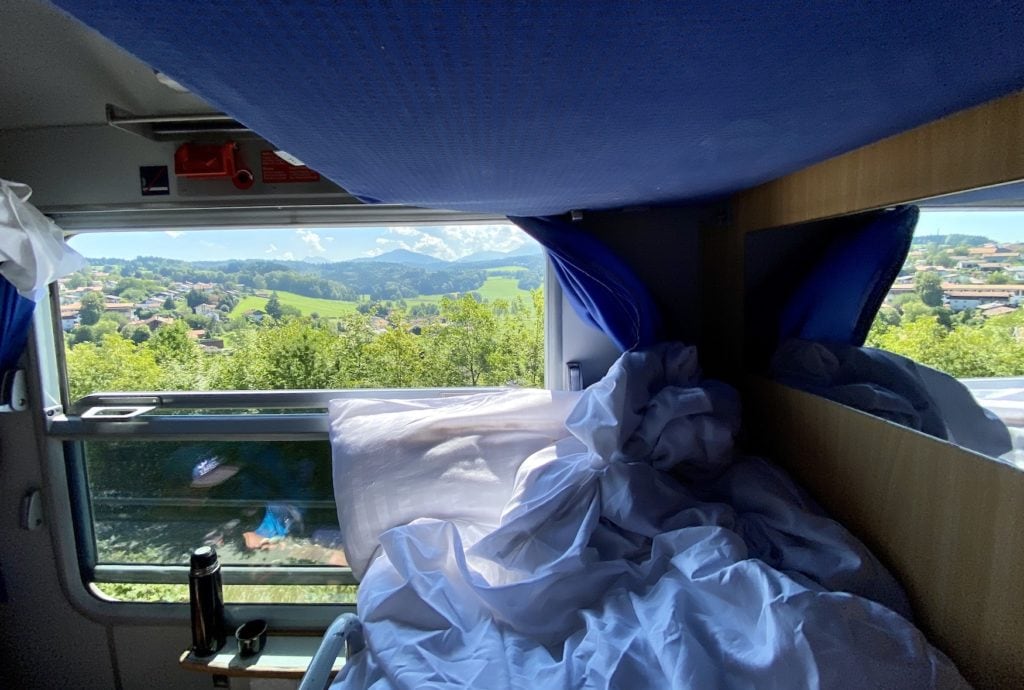 Prams, baby buggies and wheelchairs are transported free of charge. A small fee is levied for surfboards, canoes and bikes. Ski equipment for up to five passengers can be taken along in your own compartment at no extra charge. Four-legged friends are also allowed to join you on the journey; pets may travel in your own compartment, subject to registration and a fee. Just speak with our train crew to arrange suitable breaks for "walkies".
From now on, travel time is bedtime. So, settle down, make yourself comfortable and wake up the next day – already on vacation.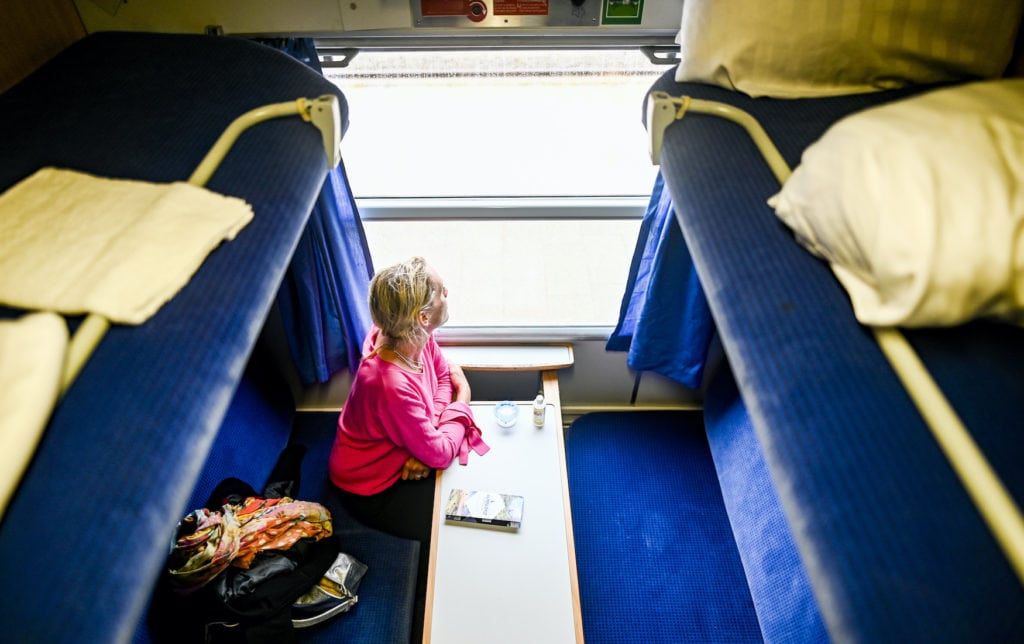 Timetable, information and booking at nachtexpress.de.