The sky is so grey that it seems to be evening all day long. Outside, the wind tugs at anything that offers it a surface to attack. Often, unrelenting rain whips through the streets. But it's not even really cold, because in the last month of the year weather from the warm south-west makes for mild winter days. Finally, sometime between half-past three and four o'clock in the afternoon, the real twilight sets in. It gets darker than it already has been since you got up – and it'll be months before any improvement sets in.
Welcome to most of Germany in December! Gloomy, inhospitable and generally a bit miserable. But of course, the wintry unpleasantness is only part of the reality. The truth is that most people really enjoy the pre-Christmas season. Indeed, many of us living somewhere between Flensburg and Berchtesgaden consider it to be a cosy time of year, despite the often awful weather. We can even put up with the darkness. The reason for this is are our lovely Christmas traditions from Germany. Let us introduce you to some of the ways we like to brighten up Advent.
The Advent Calendar
An essential part of Germany's DNA. In fact, we're surprised that there isn't a law specifying that every German must be presented with one of these in the last days of November. If you are a child, there is usually a little chocolate treat hidden behind the calendar's 24 doors. One of which is opened every day from 1st December until Christmas Eve. A set-up which, in the industrially produced advent calendars, almost cries out to be abused. It's fairly certain that every German child has, at least once, devoured the entire contents of an advent calendar in one single, sugar-crazed frenzy. But what Mum and Dad don't know, won't hurt them. The doors can be carefully closed again to cover any tracks.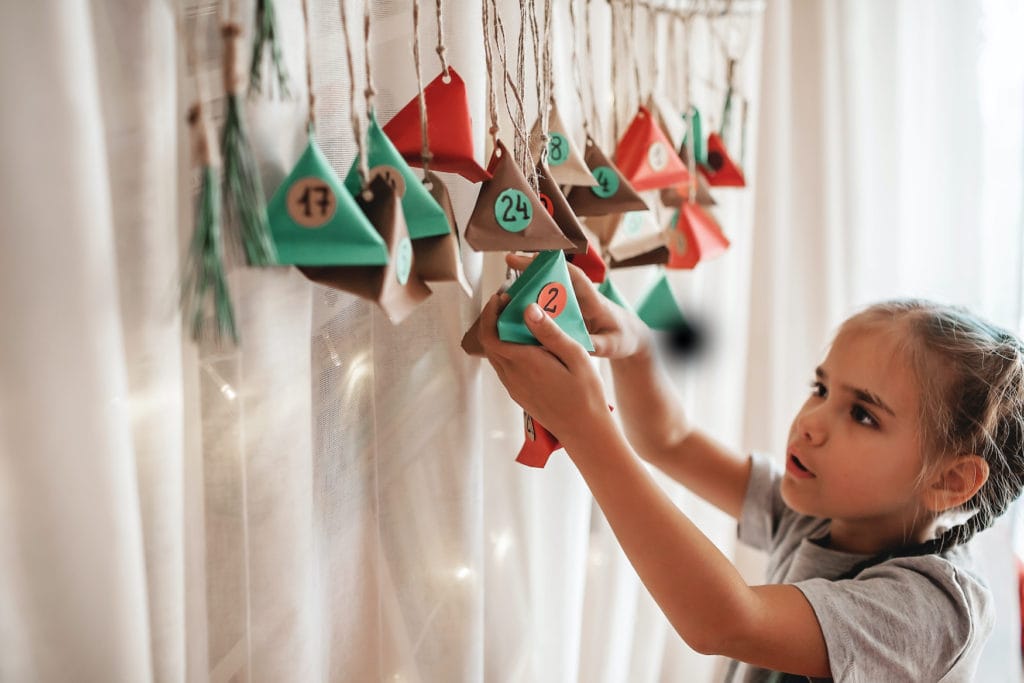 Better, more affectionate and healthier is an individually-made calendar with small gifts in it, which don't have to be edible at all. For Mum, it could be filled with a little handicraft work. The Dads' version with 24 different beers can be bought all over the internet. These types of advent calendar help resist any temptation to eat the contents of all the little doors at once. Ultimately, however, there are no limits to your imagination when it comes to the diversity of the advent calendar. Twenty-four types of cheese? Or twenty-four types of beard-grooming product? Maybe twenty-four kinds of gin? They've all already been done…
Wooden Christmas Tree Decorations
Little rocking horses, stylized models of Father Christmas complete with beard, or simply stars and half-moons. All this dangles from many German Christmas trees alongside colourful baubles and bright strands of tinsel. If the decoration is made of wood, there is a good chance that it comes from the Erzgebirge region of the country, known in English as the Ore Mountains. This low mountain range in Saxony has had a strong tradition of folk art for almost 1000 years. And it really does look lovely when a wooden nutcracker or some angels brighten up the tree.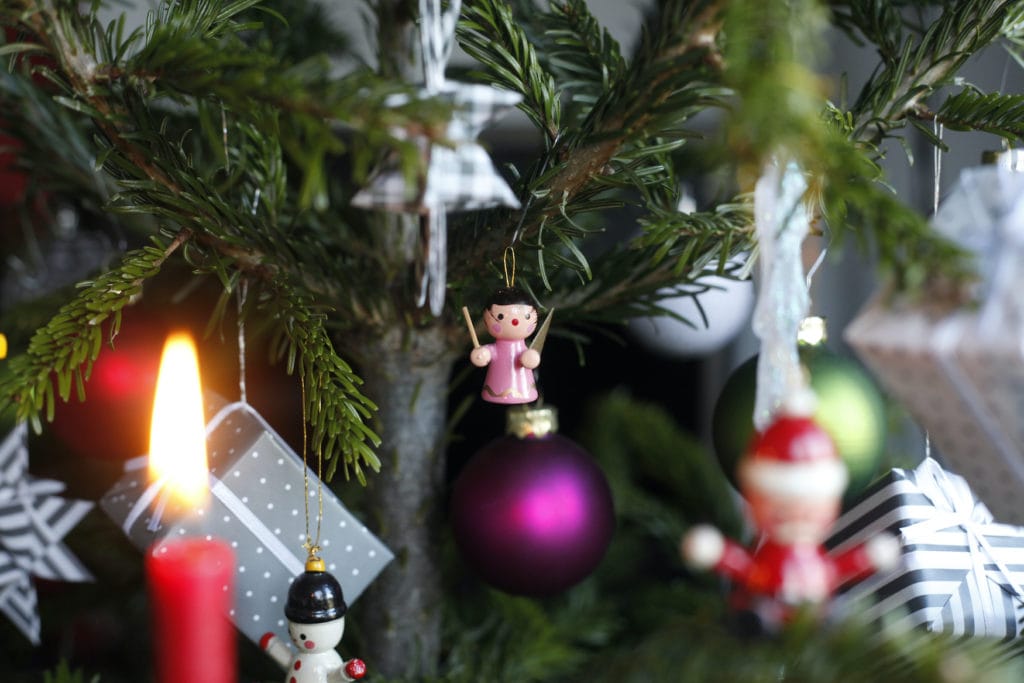 The Christmas Stollen
Both before and after the Christmas season, the Christmas Stollen is part of the inventory of every German kitchen cupboard. This festive bake was first mentioned in historical documents as early as 1329, when the town of Naumburg in Saxony recorded its new culinary breakthrough. The much more famous Dresden Christmas Stollen was created in 1400, and although the cake consisted only of flour, yeast and water at the time, it was already considered a seasonal luxury with festive allure.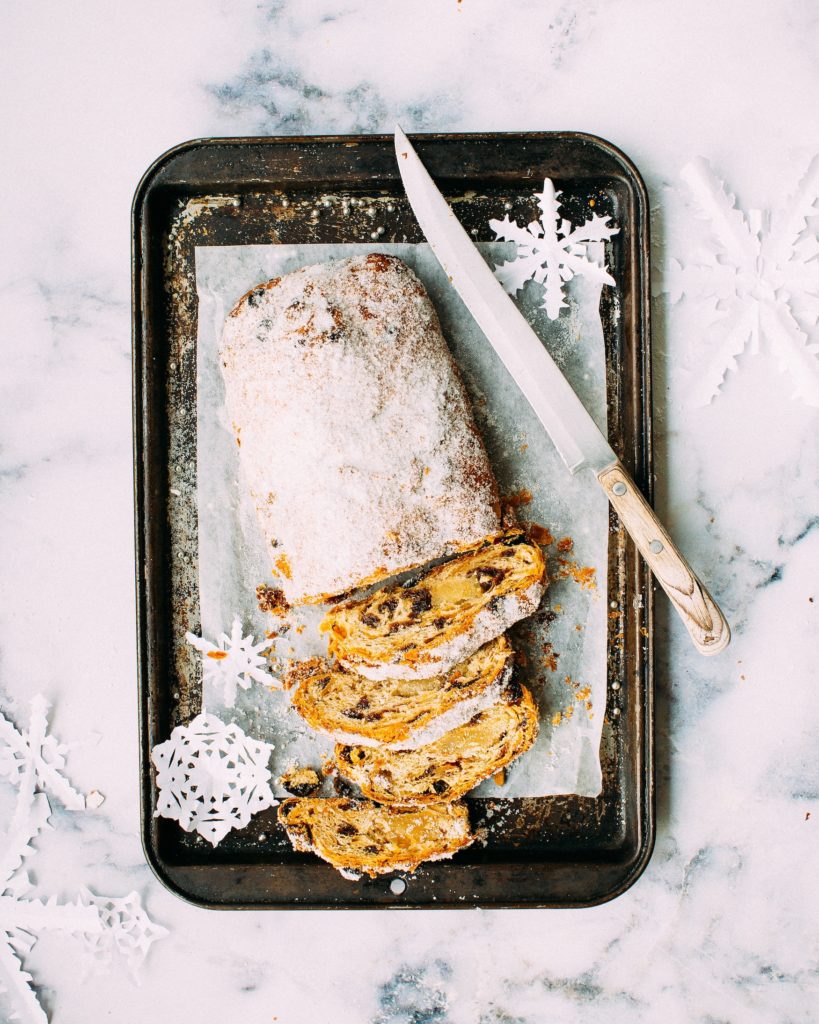 Once the Pope lifted the ban on butter that was in force at the time (yes, the Roman-Catholic church banned the eating of butter at particular periods!), the Stollen started to resemble its current recipe. But icing sugar, marzipan, nuts and fruit still had to be added to cover the whole variety of this German speciality.
Christmas traditions from Germany? Glühwein!
If hanging around in groups, in the cold, often in the dark, doesn't sound like fun to you, then perhaps a trip to Germany in the winter could be educational. Yes, this is how millions of Germans actively choose to spend their time during the cold season – and it's all thanks to Glühwein. Which is another thing we can thank the Romans for, when they came up with the idea more than 2000 years ago. Specifically, Glühwein is mulled wine. A kind of punch, whose ingredients include red wine, sugar, lemon and spices such as star anise, coriander, cinnamon and cloves. The result of this blend is not only a temporary warming effect, but also an intoxicating one, to which a substantial part of the good winter mood can be attributed.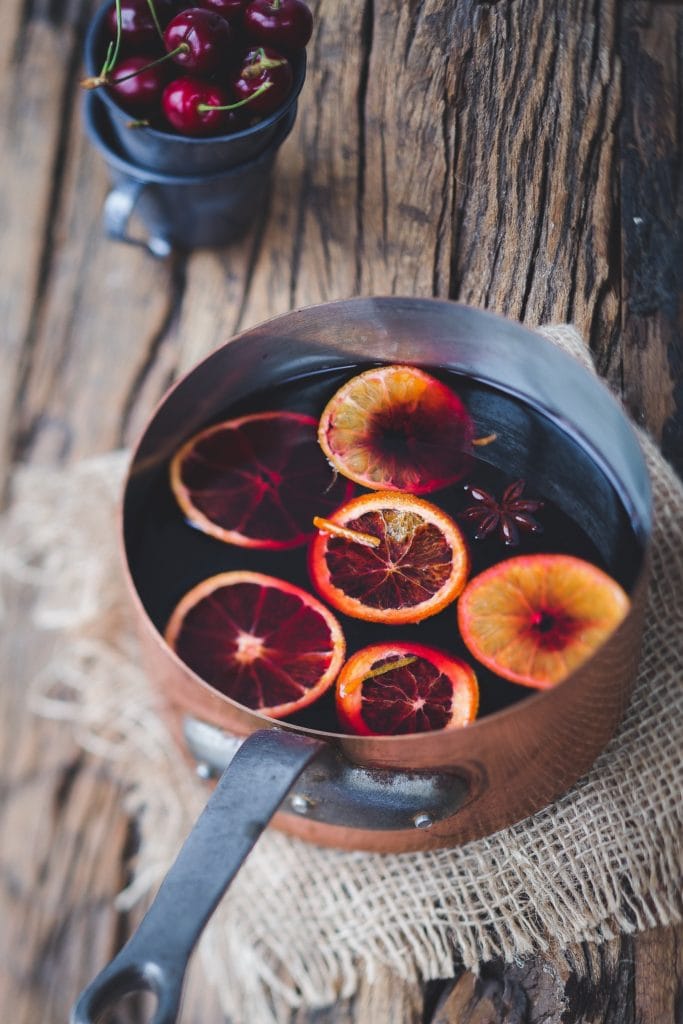 In Germany, apart from children, only wine connoisseurs refrain from drinking Glühwein. For them it is at best a "wine-like drink" – which is not meant as a compliment.
The Christmas Market
Thousands of Christmas markets are held around Germany every year. In fact, they have become one of the most important reasons for tourists to visit. But they're cancelled this year, and we don't want to make you even more miserable by telling you about just what you're missing. Christmas 2021? Bring it on!